This month, "Chicago Tonight" had plans to visit an exhibition of Frida Kahlo's photography collection. The exhibit arrived in Chicago but was never unpacked from the shipping crates — the National Museum of Mexican Art had just closed its doors in accordance with the governor's stay-at-home order. 
Instead, we visited the museum for a virtual tour of its dynamic permanent collection.
TRANSCRIPT
Marc Vitali: Contemporary artworks echo traditional themes – and reference masterpieces of art.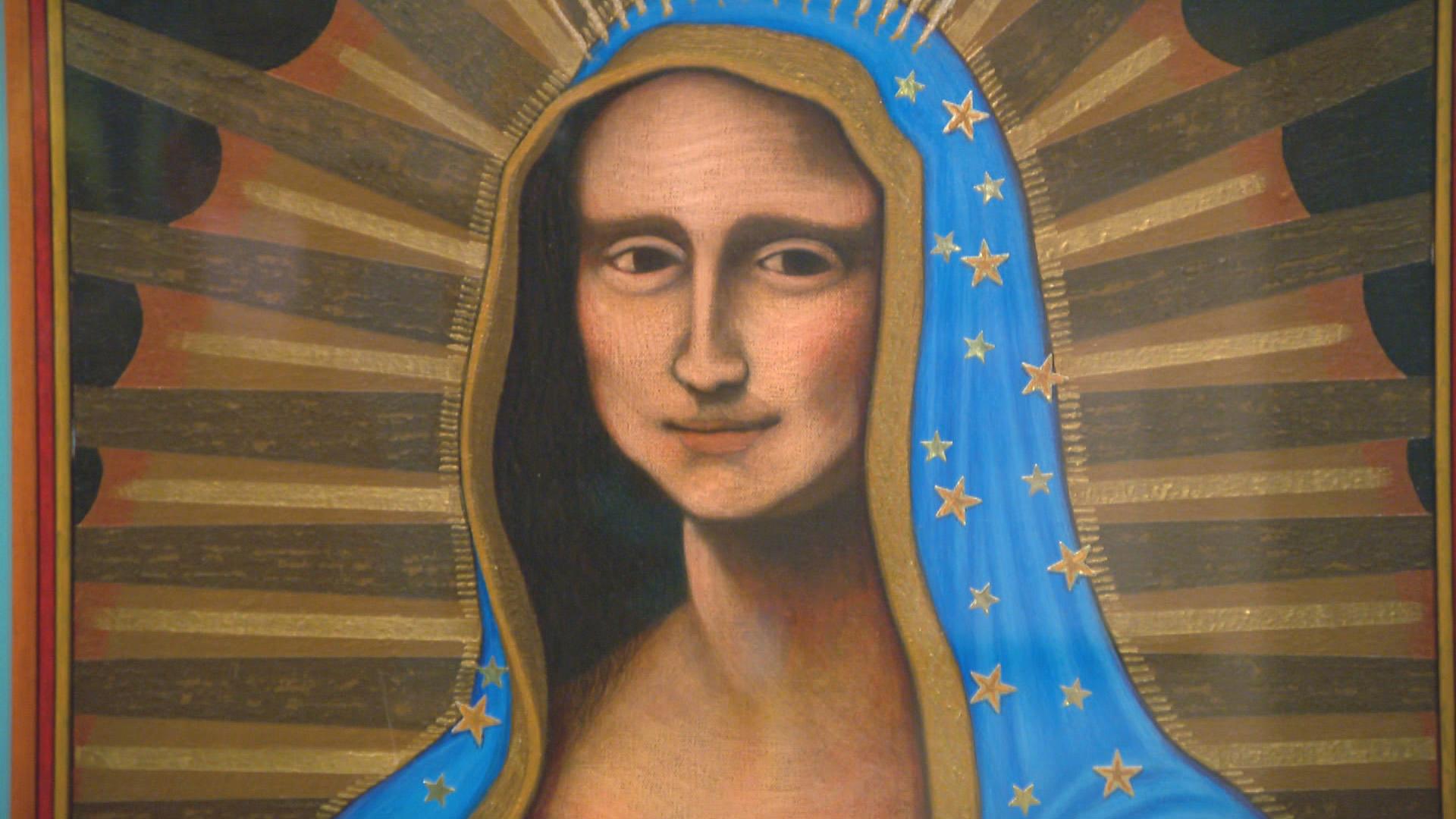 Cesáreo Moreno, National Museum of Mexican Art: This exhibition, "Nuestras Historias," looks at the diversity within the Mexican community, whether it's in Mexico or whether it's north of the border in the U.S. It's our permanent collection, and it really tells a beautiful story of how different and diverse we are, and how Mexico and the Mexican culture has been influenced by so many different regions and the immigration of people and indigenous cultures and African cultures throughout time.
Vitali: Chicago artists are well represented.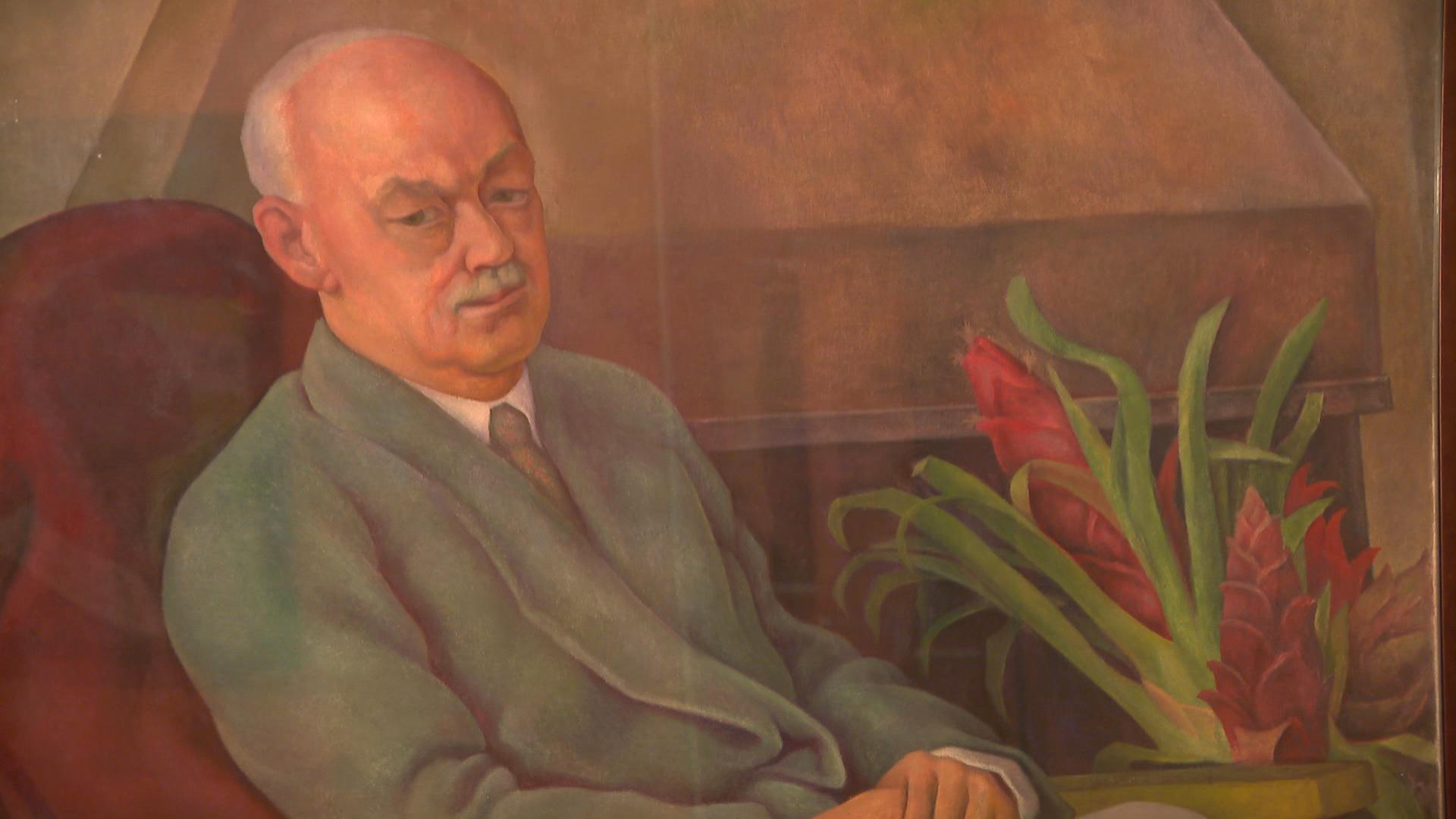 And there's a portrait of a man at ease painted by the great Diego Rivera. 
This canvas is a tribute to Ernest Valdez, a Mexican American World War II veteran of the Battle of the Bulge. 
And maybe we're a little sensitive these days, but we noticed an abundance of masks in the artwork. 
Moreno: Art is beautiful but it is also powerful. You have the opportunity to stand in somebody else's shoes and see what they imagined. And that is the most powerful thing that humans can do. And by imagining somebody else's position, the work acts as a bridge, a bridge of understanding, a bridge of realizing that we have so much in common, more in common than we have differences.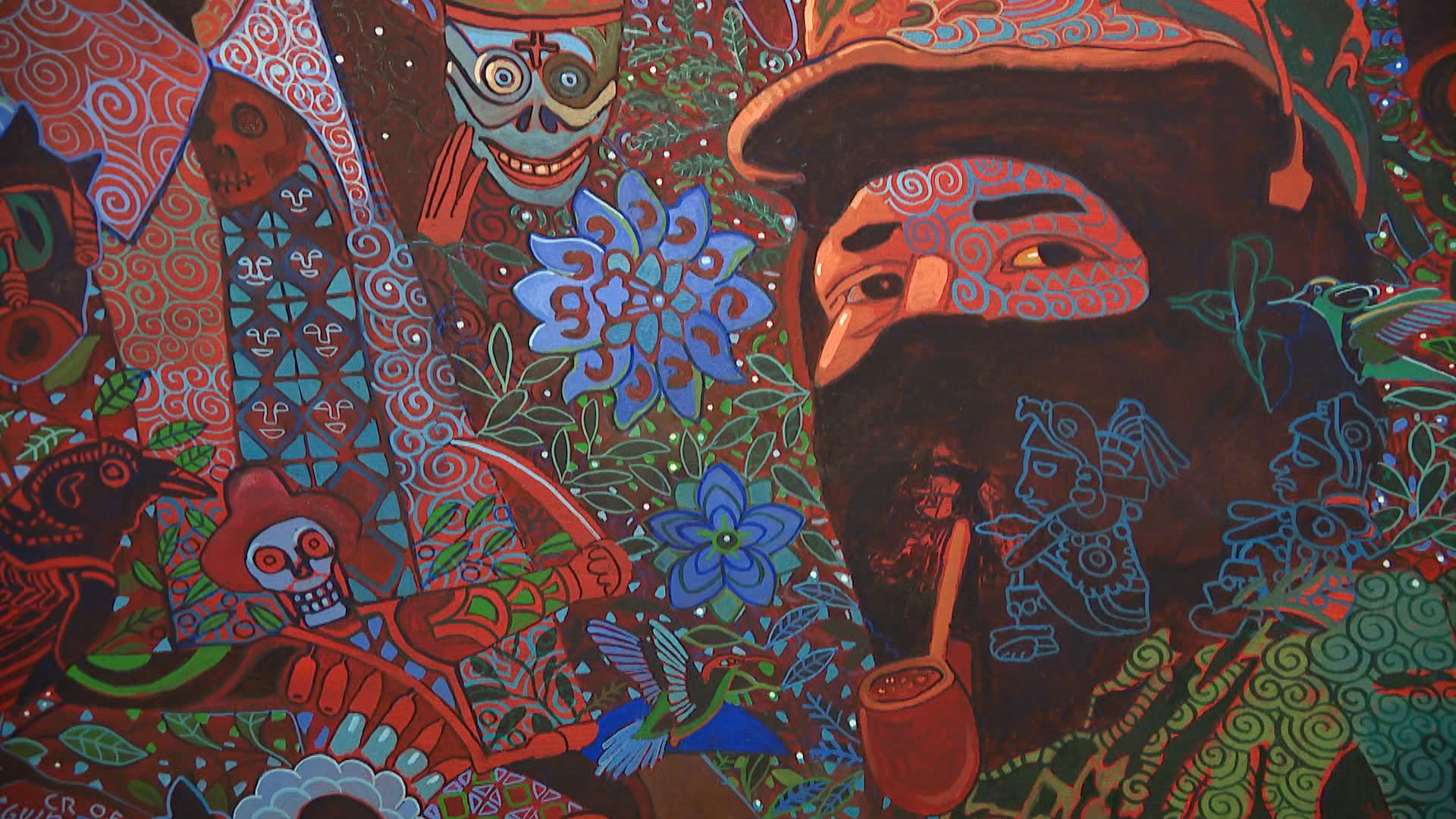 Vitali: The museum was founded by Chicago educators in 1982 as the Mexican Fine Art Center. 
In 2001 it was expanded to its current spot on 19th Street, and in 2006 the center unveiled a new name: the National Museum of Mexican Art. 
Along with contemporary art from Chicago and beyond, the collection contains pre-Columbian artifacts — and religious works that are decidedly post-Columbian. 
Moreno: The National Museum of Mexican Art is located in Pilsen. Pilsen is a port of entry. It has been a place where immigrants arrived, whether from Ireland, Italy or Poland or the Czech Republic or Mexico, and this neighborhood really does represent the city well. It's changed — the music that you hear coming out of the bars and cafes has changed but certainly a lot of the ideas and desires have not.
Vitali: These are just some of the Frida Kahlo photographs that the museum hopes to unpack and present to the public someday. 
And there is show by local artist Carmen Chami that is staged and waiting for the day it can be installed. 
The museum's chief curator is philosophical about the current moment. 
Moreno: It's a time out. This is a waiting, a period that we're certainly not used to. We're used to working at a fast pace and meeting deadlines, now it sort of seems like we have to slow down.  It seems as though Mother Nature and the Earth has kind of said, 'Stop for a bit. Change your perspectives,' and it really gives us an opportunity to appreciate so many things that we did not appreciate before, or things that we may have taken for granted.
I think the arts scene in Chicago is so strong, and whether it's performances and music or whether it's the visual arts, galleries, museums, we have a strong community. I know we're going to get through this.
Follow Marc Vitali on Twitter: @MarcVitaliArts
---