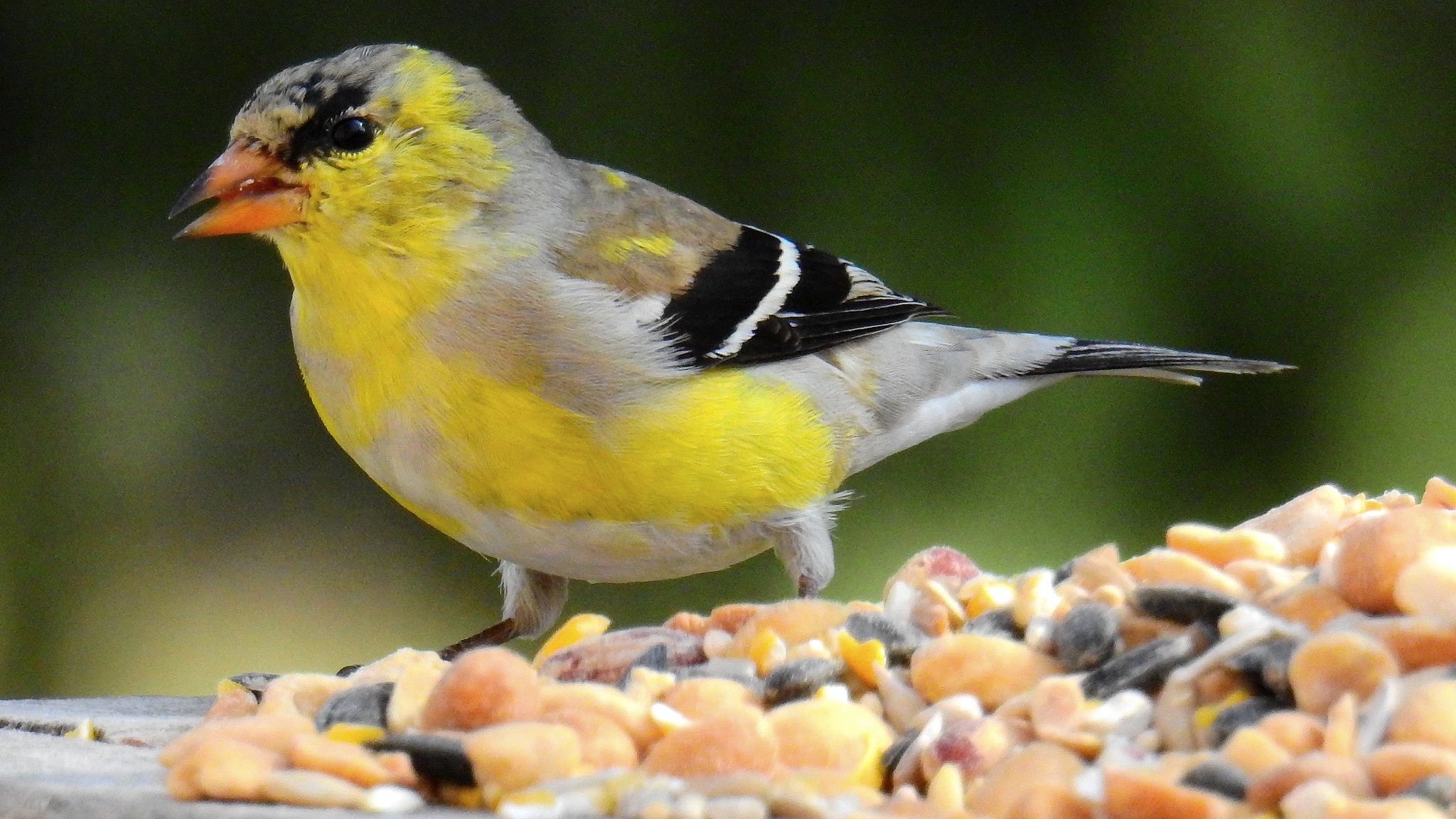 Look for an American goldfinch during Saturday's Big Day birding event. (Ken Gibson / Flickr)
When it comes to the COVID-19 pandemic, the phrase "We're all in this together" is definitely applicable to certain hive behaviors, like hoarding toilet paper, baking bread and suddenly getting the urge to garden.
Bird-watching is another one of those activities people seem to have taken up en masse during quarantine, and that's great news for the folks at the Cornell Lab of Ornithology, which is holding its annual Global Big Day on Saturday.
For newcomers to the hobby, Global Big Day is the lab's way of celebrating International Migratory Bird Day via a massive citizen-science project. People around the world are encouraged to submit their bird sightings through virtual checklists on the eBird website or mobile app, observations that help scientists at Cornell better understand the global bird population.
In 2019, more than 35,000 birders from 174 countries participated in Big Day, submitting 92,284 checklists. This year, with so many people having rediscovered nature, the lab's goal of a record 100,000 checklists seems well within reach.
Here's how it works: Global Big Day runs from midnight to midnight in your local time zone. Sign up for an account at ebird.org (or download the app); keep an eye out for birds for five minutes, five hours or all day; enter your sightings. Done. (Need help with IDs? Cornell has a free app for that.)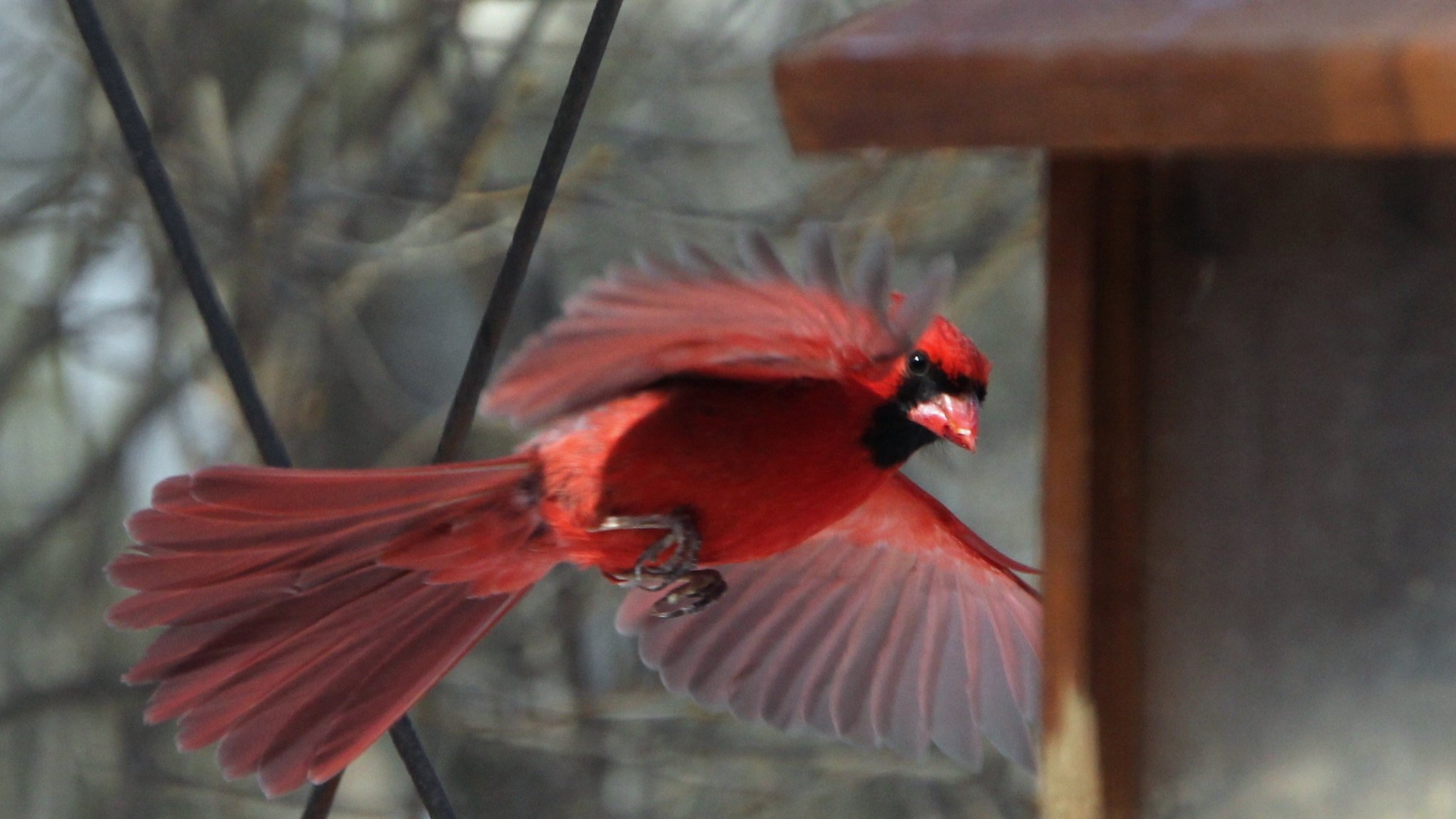 Cardinal sightings never get old. (Robert Engberg / Flickr)
Chicago is a terrific place for bird-watching, home to a sizable population of permanent avian residents and a stopover for scores of migrating flocks. During last year's Big Day, Cook County birders submitted 683 checklists, finishing second in the U.S. to Lucas County, Ohio, which had 836 checklists.
Area participants in Big Day should be able to easily eyeball any one of approximately 20 common species — from glamour-pusses like cardinals, blue jays and goldfinches to less-loved gulls and pigeons — and might even spy a hawk, according to Jeramie Strickland, manager of education and outreach for the conservation organization Openlands.
Strickland recommends heading out earlier in the day — between sunrise and late morning — for optimal birding. He also notes that, given the time of year, a number of birds may be sticking close to home while sitting on nests.
"Respect the bird's safe place," Strickland said. 
He advises people to avoid sudden movements and also suggests wearing muted colors to blend in better with surroundings, particularly if venturing out from your urban backyard to a nature preserve.
A number of prime bird-watching locations are off limits this year, including the Montrose Point Bird Sanctuary along the lakefront, but there's still plenty to see without leaving home, experts say.
Marisa Kondos and Javier Torres are teachers at Hayt Elementary in the Edgewater neighborhood and take part in Openlands' Birds in My Neighborhood program with their students.
"If you give it enough time, you'd be surprised what you can see from your porch. It's more about the patience of it," said Kondos.
One of her students' most exciting sightings was of a goldfinch, observed not on a walk in a park but through a classroom window. "We stopped our math lesson for that," she said.
Take time to observe the bird's habitat and its behavior, added Torres. And if you don't see any birds at all, look for signs they may have left behind, like the holes that woodpeckers make in trees. 
Don't forget to use your ears as well as your eyes and listen for bird calls, Kondos said. (Cornell's website has an entire section devoted to bird sounds.)
All of this information is valuable to scientists, Strickland said.
Spotting a top predator bird, for example, is typically a good sign because it means that critters at the bottom and middle of the food chain are thriving, he said. 
Birds are also a gauge of an ecosystem's health, Strickland said, with the presence or disappearance of certain species providing an indicator of a habitat's restoration or deterioration. 
Gaining greater appreciation for birds is what Big Day is all about.
"This stuff is going on around us all the time, we just need to look up," said Kondos. 
Indeed, viewing wildlife has been shown to reduce stress and anxiety and even lower blood pressure, Strickland said.
In that respect, if ever there was a moment tailor-made for the Global Big Day, this is it.
Contact Patty Wetli: @pattywetli | (773) 509-5623 |  [email protected]
---