In the Northwest Side neighborhood of Montclare, residents are quietly on edge, worried about the coronavirus and the prolonged economic shutdown it prompted, which has ravaged the hundreds of small businesses in the area.
Those worries are compounded given the rumblings Tuesday that the stay-at-home order could extend well into May. 
Montclare straddles two zip codes. In one, which also includes Galewood and Elmwood Park, there have been 190 cases of COVID-19. The other, which spans north to include Dunning and Portage Park, has seen 373 cases of the virus.
Montclare is a classic bungalow belt Chicago neighborhood, made up of residents who have Italian, Polish, Eastern European and Hispanic ancestry. It's characterized by single family homes and multi-unit apartment buildings. Harlem Avenue is the backbone of the economic corridor, dominated by ethnic food shops, furniture stores and hair salons.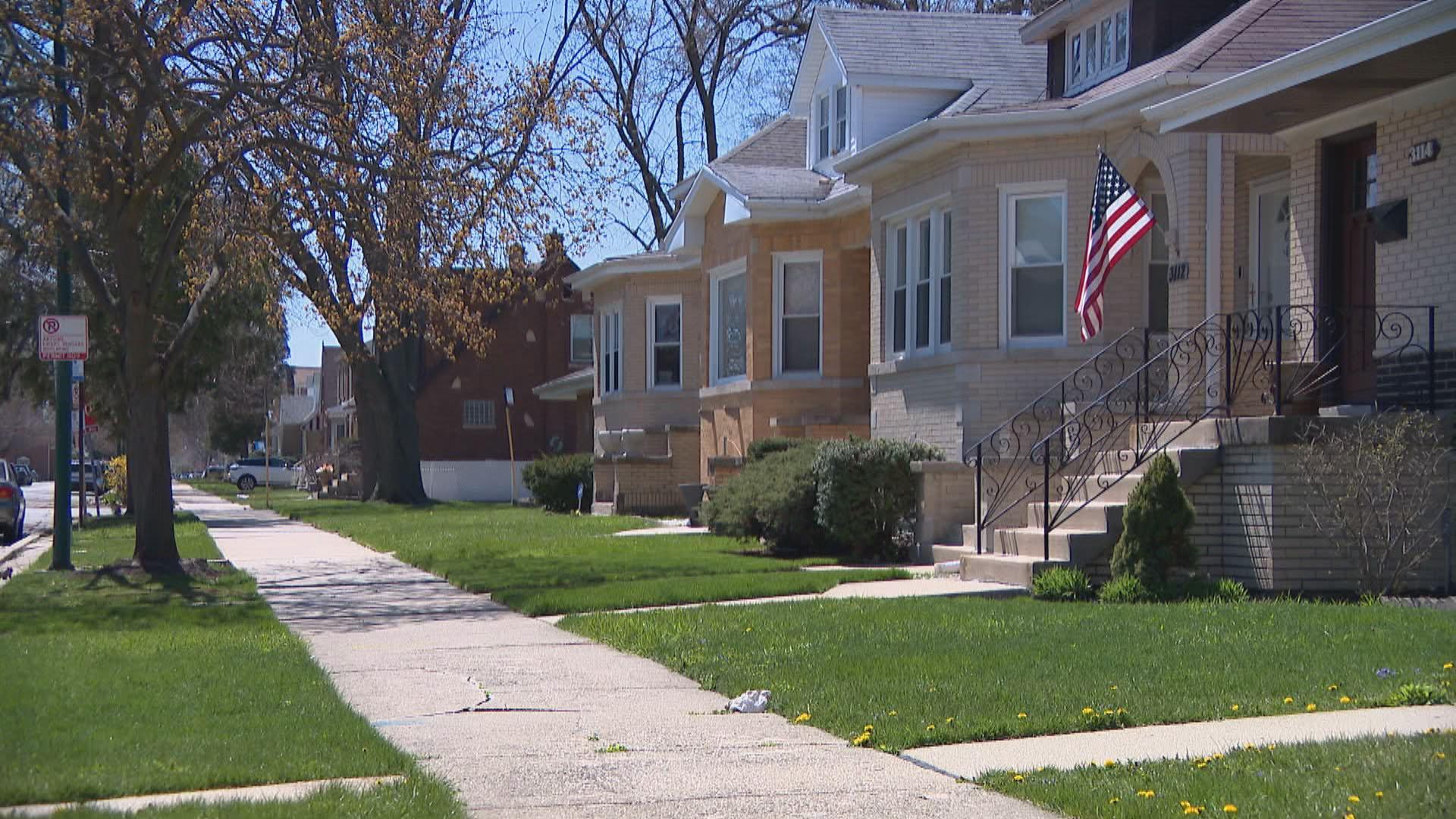 (WTTW News)
There are also many senior citizens in the community, many who live in senior living facilities. The Northwest Side Housing Center, a local agency, says its worried that, as information about the coronavirus gets out to the public, seniors who may not be connected to technology are falling through the cracks.
"We're making 500 calls weekly to older adults in the community, we're helping them apply for SNAP, Medicare and Medicaid, heating and utility bill assistance," said the center's director, James Rudyk. "Our worry is that, with so many folks getting this information on the internet, our worry is that older adults won't get that information because they won't know how to access it."
The other underreported problem for seniors: loneliness. The Rev. Gwendolyn Byrd, a resident in the 300-unit Montclare Residence Senior Living apartments, says she's taken it upon herself to check up on neighbors who may not have families to contact.
"The police department has been calling us to see how we're doing, but there are people in the building that don't have anybody, and we can't go into their apartments," Byrd said. "We don't visit each other. So if they could have something to make them feel better, because everybody doesn't have family, and that's my concern."
The Northwest Side Housing Center says it's granted $500 apiece to undocumented immigrants in the community through $25,000 in seed funding from the United Way and Chicago Community Trust.
Business struggles
The Harlem Avenue corridor is home to many small furniture stores. All are struggling, though some have stayed open for in-store visits, while others have shifted to online sales.
Meanwhile, the Grand Corridor Chamber of Commerce helped set aside curbside parking near local restaurants as drive-up takeout sites. But the chamber says that as many as a quarter of the area's small businesses may not survive the shutdown. Many have also not found relief from the federal stimulus package, as they were shut out of the first round of small business loans through the Paycheck Protection Program.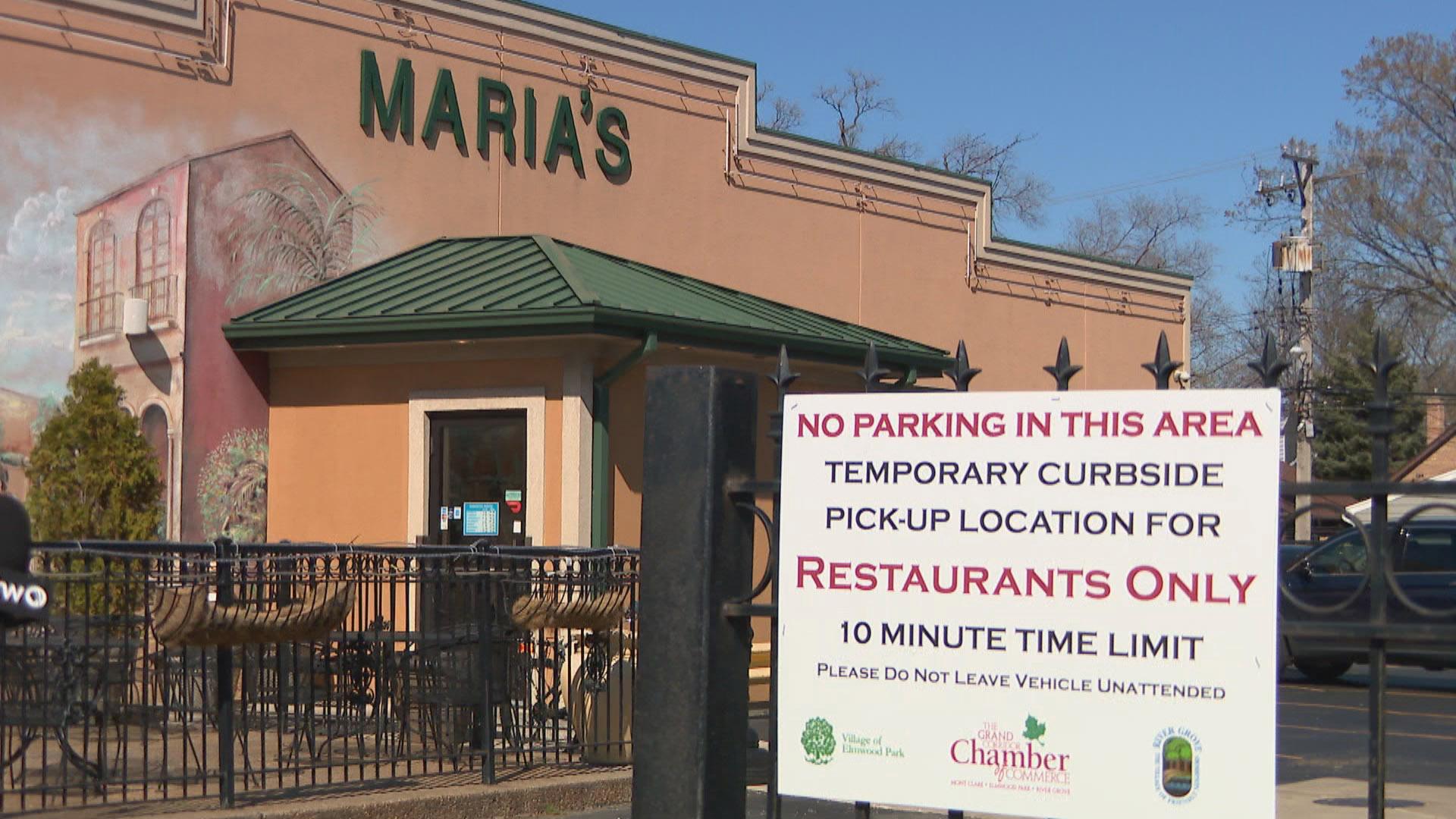 (WTTW News)
"Hair stylists, they're all independent salon owners, they don't get a weekly paycheck. They're lucky if they can pay their rent, overhead and a little more to survive at home. They can't go to a bank and say, 'Here's two and a half months work of pay stubs, here's they loan I want to apply for,'" said the chamber's director, Jonathon Zivajnovic. "So they had to outsource it, hire accountants, and then they missed the window."
Kolatek's Super Bakery and Deli, a favorite spot for paczki, pierogis and other Polish treats, has had to make big changes to stay afloat during the shutdown. They can't sell birthday cakes, wedding cakes and other big party items because nobody is gathering and partying during the shutdown. So they're providing more essential grocery items.
"We're shifting over to more comfort food," said owner Bart Kolatek. "We're not catering, but we're selling food for home. We're trying to have everything people need at one shopping place so they don't have to go someplace else."
Follow Paris Schutz on Twitter: @paschutz
---
Covid Across Chicago
How is the novel coronavirus impacting local businesses, residents and social service agencies across the city and region? And how are local leaders handling the crisis? We hit the streets to answer those questions and more in our ongoing reporting series, COVID-19 Across Chicago. See where we've been and what we've discovered in this overview. Listed is the official Chicago community area with the neighborhood in parenthesis where appropriate.