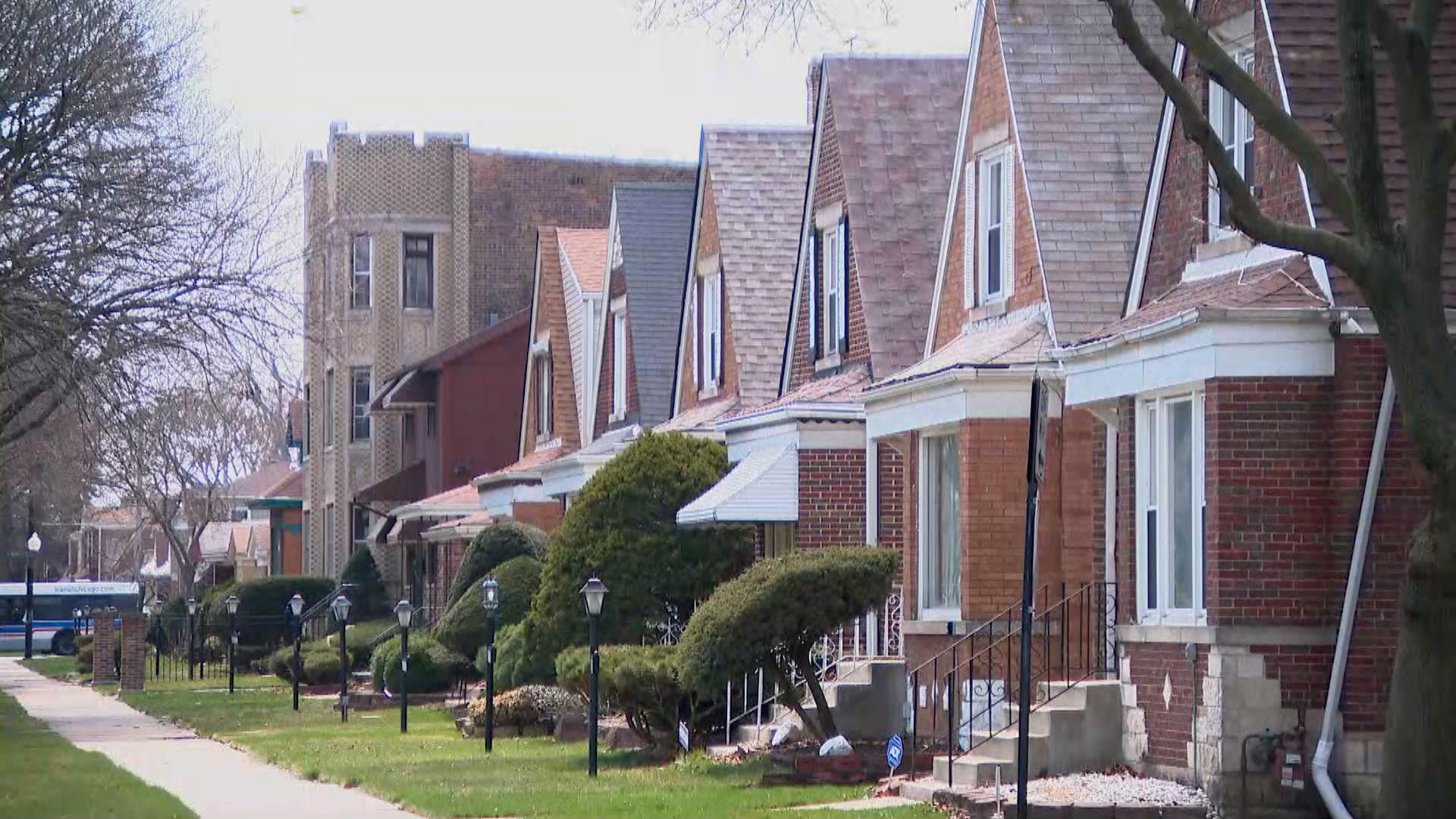 A row of homes in Chicago's Chatham neighborhood on Monday, April 6, 2020. (WTTW News)
Mayor Lori Lightfoot said Tuesday she expects Gov. J.B. Pritzker to extend the statewide stay-at-home order designed to stop the spread of the novel coronavirus.
April 30 is "no longer a viable date" for that order to be lifted, Lightfoot said.
"I would expect an extension of the stay at home order … through sometime in May," Lightfoot said.
The order could also be extended into June, Lightfoot said.
"We are not even close to being out of the woods," Lightfoot said.
City officials Tuesday morning announced the cancelation of the Blues Fest, the House Music Conference and Festival, the Gospel Music Festival and the Memorial Day Parade and Wreath Laying Ceremony. All were scheduled for late May and early June.
As Lightfoot spoke to reporters, the City Council's Budget Committee weighed a proposal from the mayor's office to grant Lightfoot emergency spending powers through June 30.
Lightfoot said June 30 is "an outside marker."
Lightfoot said she would be guided by health experts analyzing the data of the spread of the virus.
In addition to establishing expanded testing, city officials are watching for a "sustained" drop in new confirmed cases of the coronavirus, ample hospital capacity to handle a second wave of patients and the capacity to trace those who have come in contact with new confirmed cases of the coronavirus, officials said.
"We've been very clear that we have to see a lot of things in place" before the order could be eased or lifted, Lightfoot said.
Pritzker said Monday that he was "looking at every aspect of the order" and could make changes to the order based on county or region.
The Illinois Department of Public Health on Tuesday reported an additional 1,551 COVID-19 cases and 119 deaths. There have been 33,059 confirmed cases and 1,468 deaths from the virus in Illinois.
Contact Heather Cherone: @HeatherCherone | (773) 569-1863 | [email protected]
---