Ridership on public transit in the Chicago area has dropped as much as 90% during the coronavirus pandemic. The federal bailout package signed into law late last month included $25 billion dollars for transit agencies around the U.S., but advocates think more funding will likely be needed.
Under the CARES act, the Chicago area's public transportation systems got $1.43 billion, funding that can be used for operating expenses like keeping trains and buses running.
"Typically, federal money can only go to capital things like rolling stock, rails, bus stations, but this funding is allowed to go to operating (expenses) so that's a critical support in this crisis," said Kate Lowe of UIC's College of Urban Planning and Public Affairs.
Based on the 2020 budget for the regional transit boards, the $1.43 billion from Congress should cover the loss in fare revenue that comes with the ridership drop. But that's not the full picture.
"We know that other major revenue sources are going to be down, especially sales tax and gas tax which are the biggest contributors to capital and operating funds for the transit agencies," said Kyle Whitehead of the Active Transportation Alliance.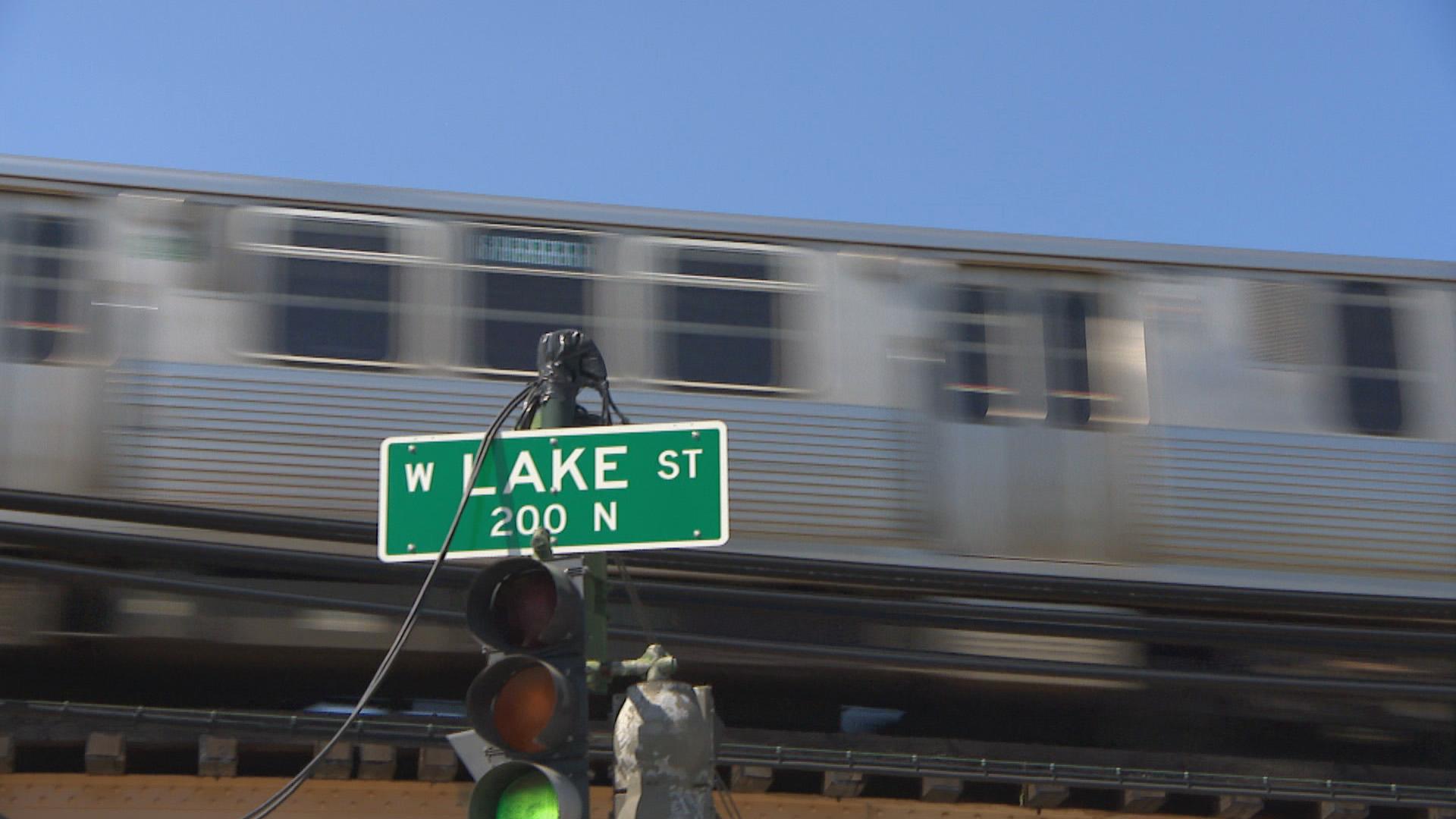 (WTTW News)
Even before the pandemic, CTA, Metra and Pace were facing challenges, like an estimated $30 billion in capital needs over the next decade. Some would like to see a rumored federal infrastructure bill include money for transit improvements.
"My hope is that an infrastructure bill can address global climate change and providing more alternatives beyond highways," said Lowe. "I hope for that at the federal level. I wouldn't necessarily say I expect that."
There's another question transit analysts are thinking about: when, or even if, ridership will return to pre-pandemic levels.
Ridership was declining even before COVID-19, and the downward trend was projected to continue. An extended recession, people continuing to work from home, or people choosing other transit options could further weaken transit systems, and could mean service cuts that would hurt those who don't have another way to get around.
"Over a quarter of Chicago households don't own a car," said Audrey Wennink, director of transportation for the Metropolitan Planning Council. "We need to have a healthy transit system in this region because our city and our region and our businesses are built depending on that."
So what else can be done? Given the state's precarious financial situation, action in Springfield is uncertain. Many advocates want to see changes to what's called the farebox recovery ratio, which means that by law, half the revenue area transit agencies take in must come from fares. That's a higher benchmark than many transit peers – and a big budget challenge.
"Even if we could get additional investment from the state and federal government, that farebox recovery ratio would still be a barrier," Whitehead said. His organization has been advocating for possible reforms, including in its Fair Fares Chicagoland report released late last year. 
Wennink agrees. "This experience is definitely showing that transit is a social good, it's a public good, it's necessary for our society to keep functioning, so maybe we're going to need to reevaluate those recovery ratios."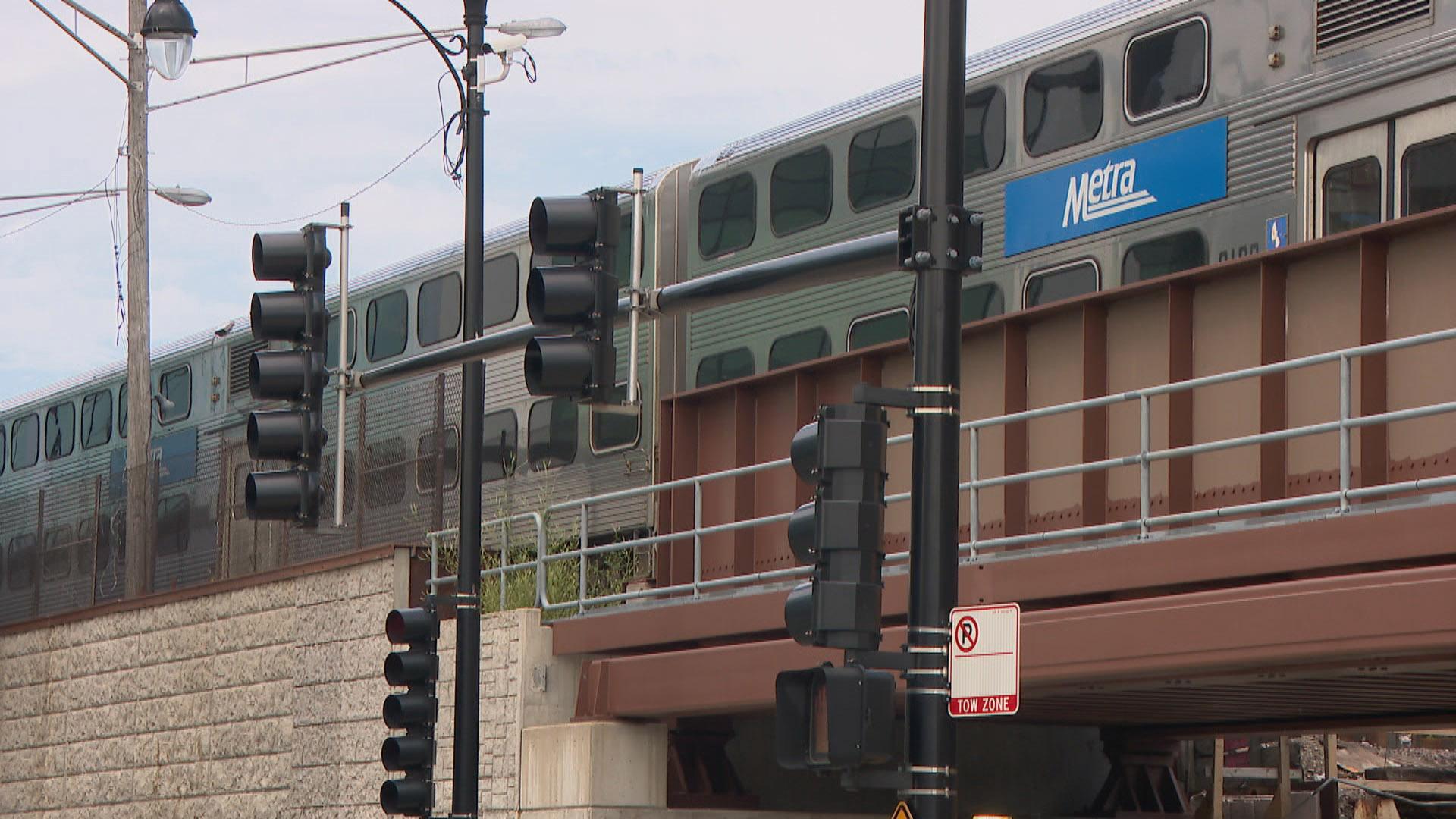 (WTTW News)
Future money from Congress is also possible, perhaps even necessary. A report from the organization TransitCenter says the fallout from the pandemic could mean a $38 billion hit to transit agencies around the U.S.
The group Transportation For America says public transportation around the U.S. has been hit hard, not just by the cost of running buses and trains, "but also the stepped up spending to clean, and provide personal protective equipment to frontline workers," said Scott Goldstein, the group's policy director. "It's both a reduction in revenue and some increased operating expenses."
Local advocates hope this influx of federal money will pay for masks and gloves for transit workers, which their unions have for weeks been calling for. Protecting workers' and riders' health, and the health of the nation's transit system, will be top of mind for many in the months ahead.
"(Transit) needs to be there," Goldstein said. "If we don't provide the operating support today, then it cannot be there today and it won't be there tomorrow."
Over the next 10 days, the CTA, Metra, Pace and RTA boards are all scheduled to meet, which should offer a look at how the agencies are handling the fallout. But as with just about everything right now, they're faced with more questions than answers.
"We don't even know the depths of this economic decline," said transportation consultant Steve Schlickman, a former RTA executive director. He notes that while the region's transit system has weathered upheaval in the past, it's never faced a pandemic event. "When will we be out of this crisis? That's what the transit authorities have to struggle with."
---