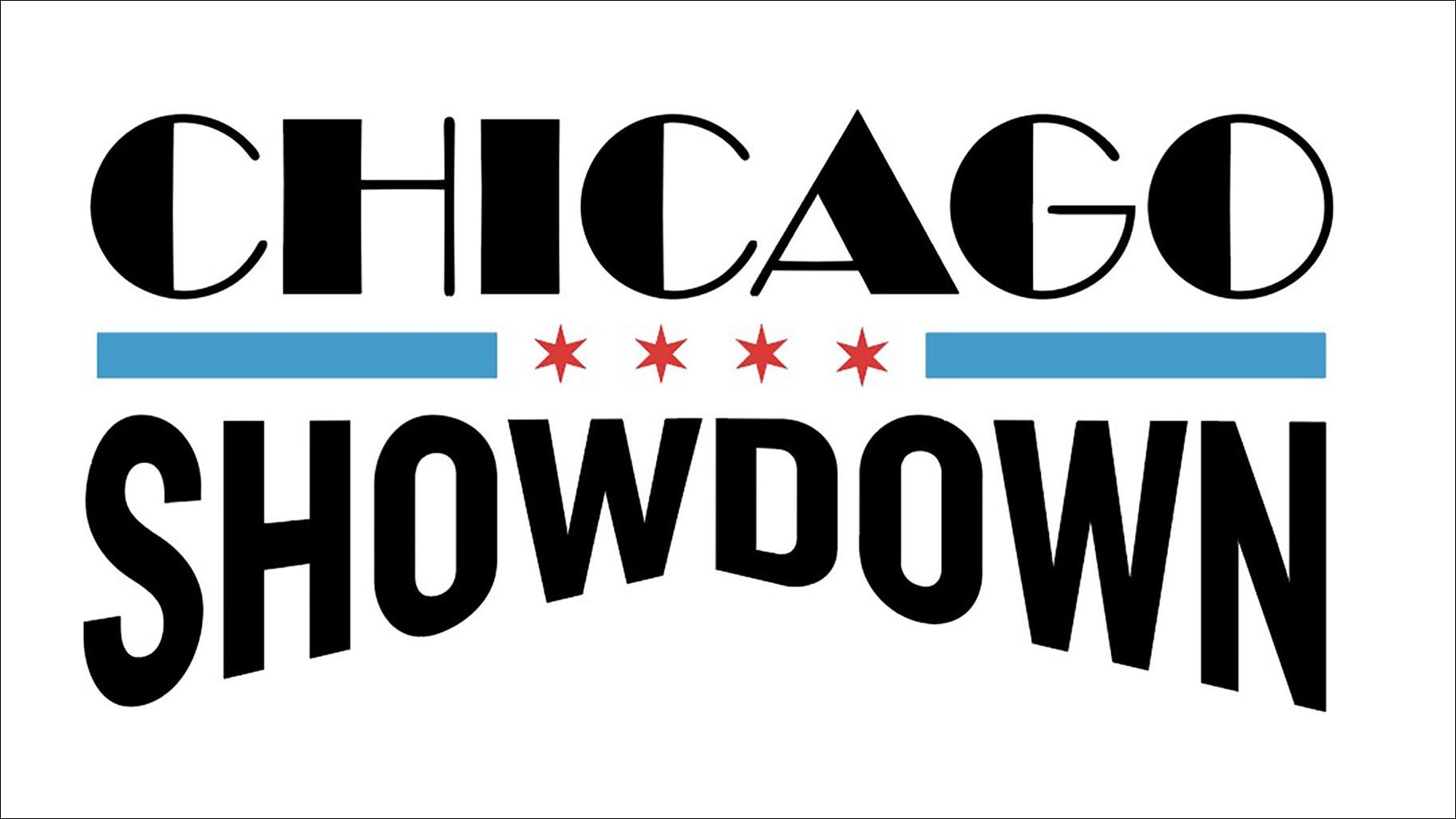 (WTTW News)
This week: Everyday icons
We're just going to say it: We miss you, Chicago. We miss the places Mayor Lori Lightfoot says we can't go, but so much more than that, we miss the people we can't see – the people who are inextricably woven into our day-to-day, who keep the City that Works working and the Second City second to nothing.
For our last week of Chicago Showdown, we're departing from the bracket format and instead saluting the everyday icons who make up the Chicago we love. We'll start it off with six of the sorts of Chicagoans we long to see back on Chicago's streets, and then we want to hear from you.
Who are the people in your neighborhood you're thinking about during this long and lonely season? Tell us all about them! And until we meet again, Chicago, stay safe, stay healthy, stay our kind of town. We'll see you on the other side.
Not sure what this is? Learn what Chicago Showdown is and how it works.
---
Ballpark vendors
It's cruel enough to be separated from our beloved baseball teams and their parks this spring – cheated out of our annual celebration of a return to temperatures above 40 degrees (well ... sometimes) in the form of team sports. But since our teams are not what you'd call reliable winners, is it just baseball we miss? Or is it the people? To not be able to catch a bag of peanuts tossed to the center of your row by a singing vendor at Wrigley Field or go through the pass-down-your-cash ritual for a beer at Sox Park to a veteran vendor (an underrated example of community cooperation in our opinion) leaves a hot dog-sized hole in our hearts. The sound of the game, the crowd, the music, woven into the broad Midwestern vowels of barking, braying vendors slinging your snacks seatside is a balm to the belly and to the soul, and we can't wait to see them again.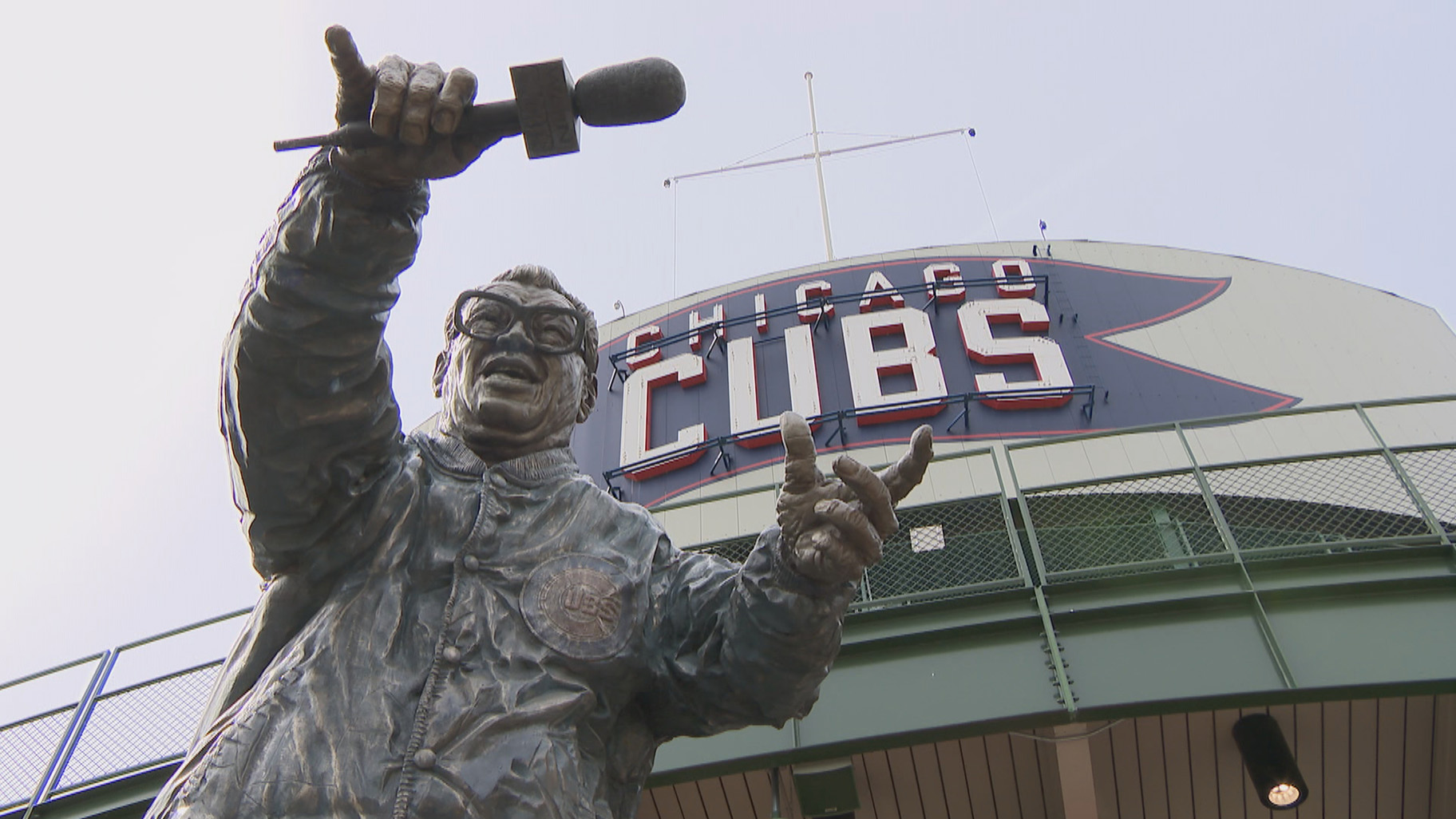 Wrigley Field (WTTW News)
Chatty CTA conductors
Once upon a time, before the stops on CTA buses and trains were announced by a very nice, if slightly anodyne, prerecorded voice (and one from Milwaukee, no less), train operators usually announced the current and upcoming stops and warned passengers that the doors were closing. Some operators went above and beyond the call of duty, and many still do: reciting funny poems, singing snippets of songs, warning folks of rain or snow ahead, even declaring their run to be the "Love Train" and bestowing good vibes on even the crankiest of commuters. And since bus drivers get more face time with CTA customers, many get to know their regular riders and strike up a rapport. Chicagoans can be a salty bunch, but even the hardest-hearted passenger is likely to crack a smile when the train conductor sends you on your way with a heartfelt "may the force be with you" or when the bus driver greets a crew of old ladies with the one sentence he's learned in Korean.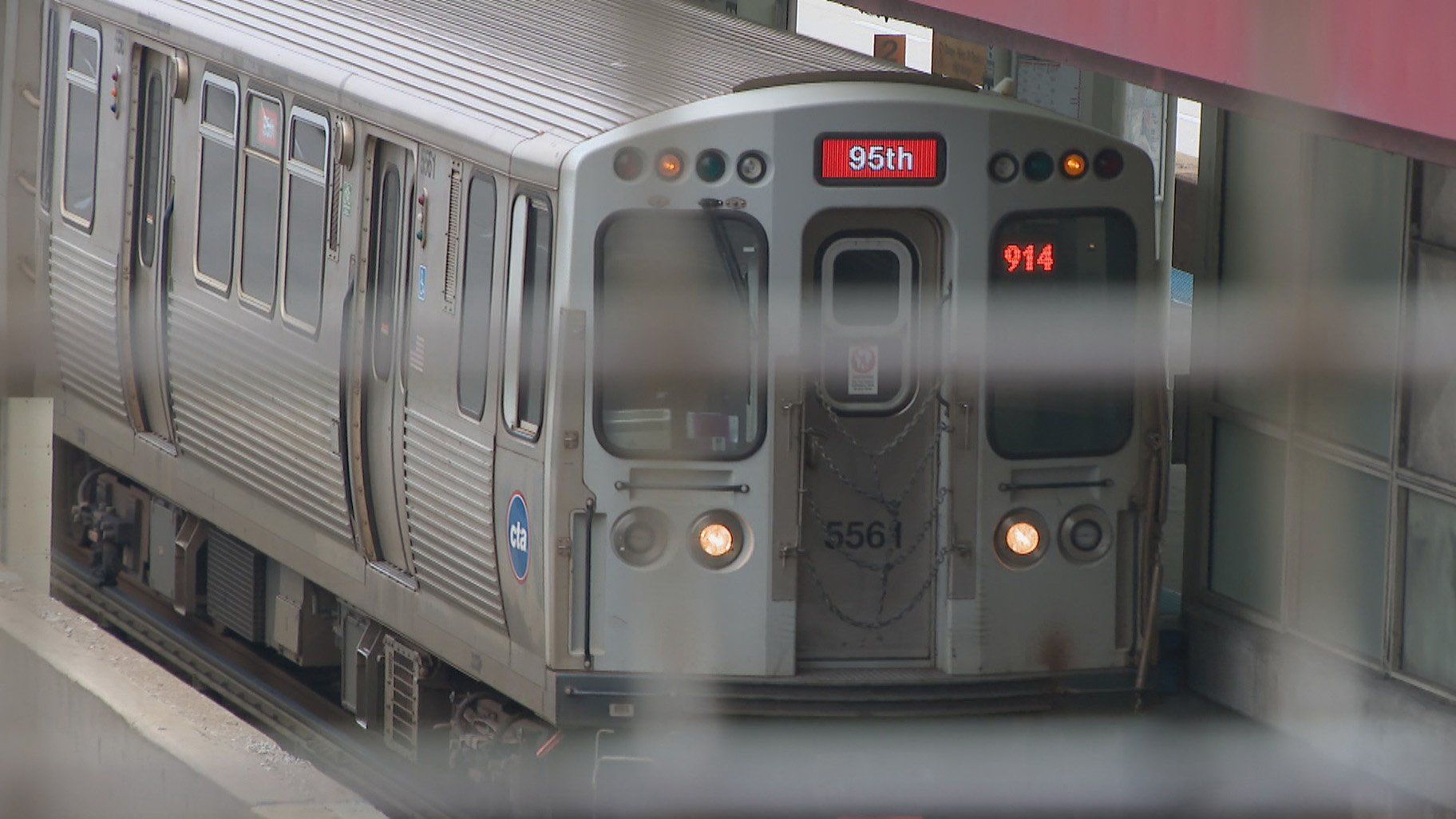 CTA Red Line train (WTTW News)
Hospitality workers
Chicago's brand of hospitality is perhaps best described as wry – friendly, warm, served with a side of humor – and there's no better way to experience that than in our city's bars and restaurants. Whether they're sliding you a Chicago Handshake at a neighborhood dive bar or a martini at a glitzy downtown bar, our city's bartenders are gifted in the ways of spirits and in the spirit of Chicago's ways. And what we wouldn't give to get called a ****ing **** at the Wiener's Circle, or yelled at for requesting ketchup at Jimmy's Red Hots right now. Being deprived of the smiles (and smirks) of our favorite hospitality workers feels like an unending winter, and we are so looking forward to seeing their sunshine again.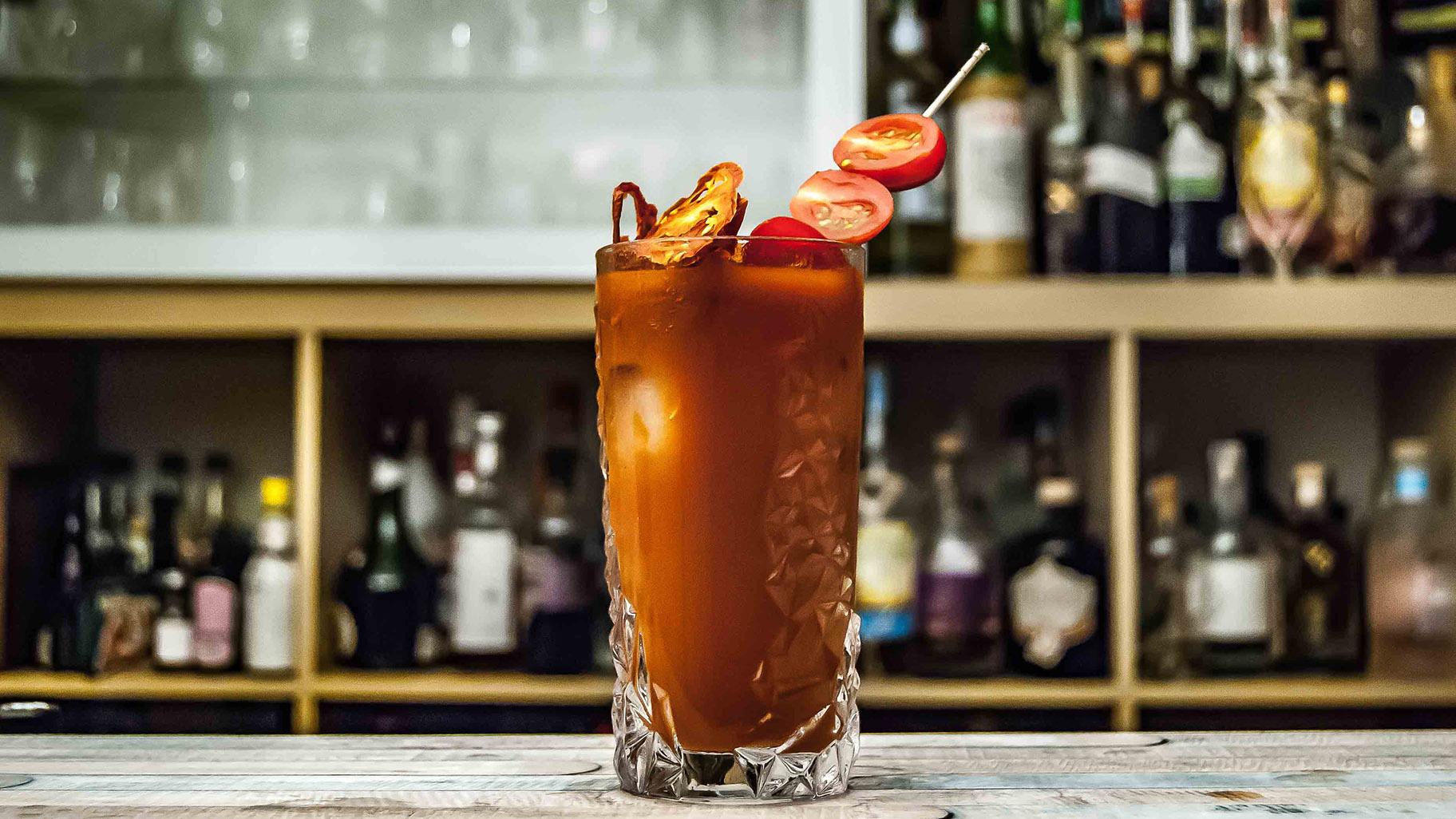 (Photo by Johann Trasch / Unsplash)
Street food vendors
The sounds of summer in Chicago are as varied as its neighborhoods – from the slap of street festival bands to the slap of waves on our beaches to the slap of a 16-inch Clincher into a beefy palm, we already miss the soundtrack to the 100 or so days of the year where it seems like the whole city is outside. But of all those sounds, the sweetest to our ears are the sounds that mean street food is heading your way. The jingle of the bells on an elote vendor's cart; the low chatter of people dousing hot dogs in mustard and onions at the park district hot dog stand; the ice cream truck's warbly version of "Turkey in the Straw"; the cheers that greet the Tamale Man at your bar, appearing like a vision just when you need the carbs the most. They nourish us in more ways than one and more than ever, we miss their music.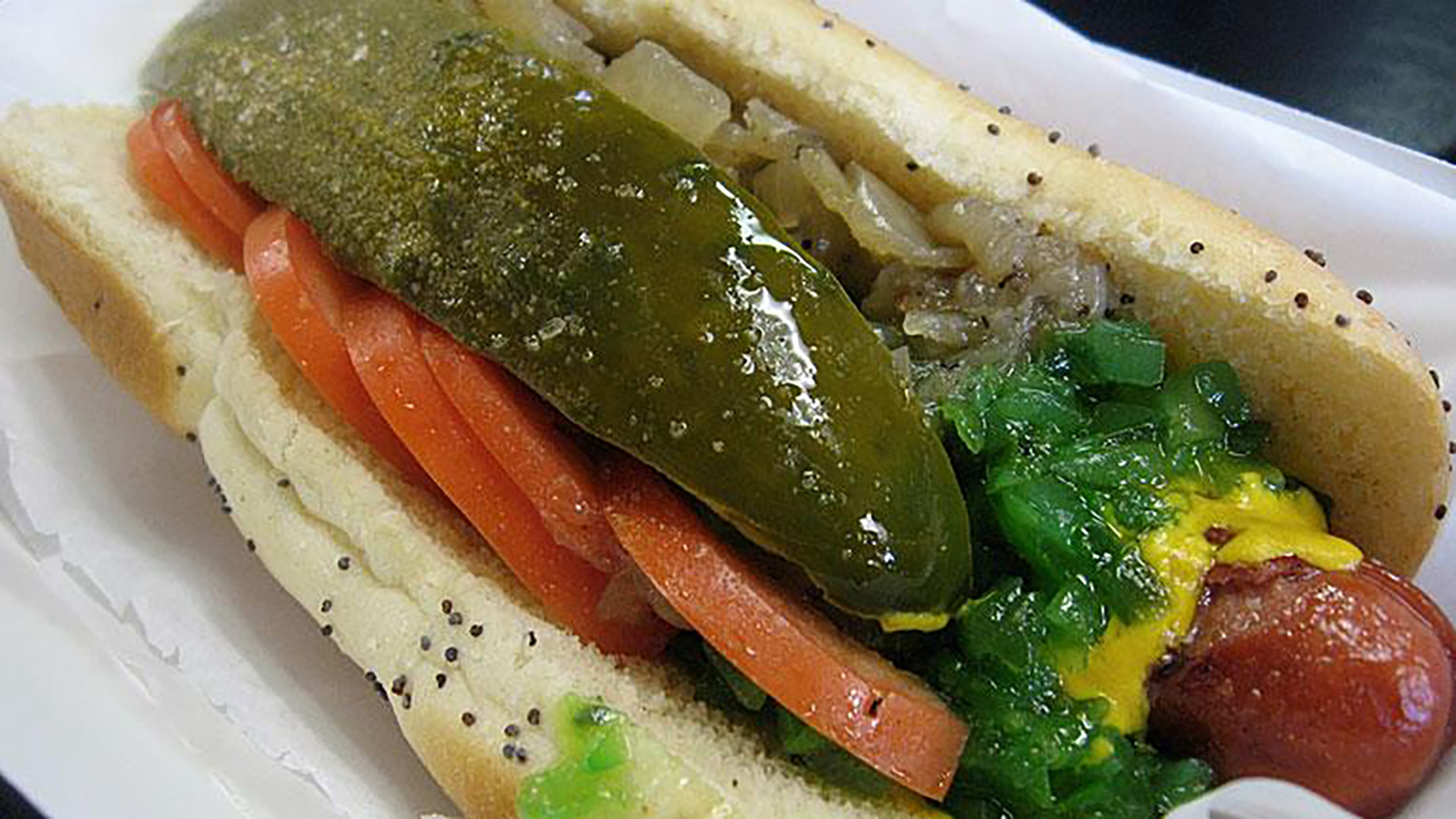 Chicago-style hot dog (WTTW)
Street performers
The clatter of the bucket boys, the croon of a subway platform singer, the wail of a saxophone on State Street, the funk of a fuzzy electric guitar amid fashionable Michigan Avenue shoppers. Chicago's street and CTA performers often provide the soundtrack of the city (especially in warmer months) and the emptiness of usually busy streets is complemented by their current quietude. Here's to hearing those sounds again soon, and to not getting bent out of shape if not everything's strictly on key. (Oh, and throw them a few bucks if you're going to stop and listen or take a video, will ya?)
A local Chicago musician performing (WTTW News)
Theater ushers
You think they're mostly just sweet old grandmas and grandpas who scan your ticket and hand you a playbill? Think again, theatergoer – and hand over that surreptitious serving of an outside beverage. These folks are a flashlight-wielding, aisle-patrolling, shush-at-the-ready force of nature keeping unruly Chicagoans in line and preserving the sanctity of the cultural experiences our city holds dear. When we're back in our seats taking in a show, you try sneaking a picture of the stage and see how fast you get snapped back into line.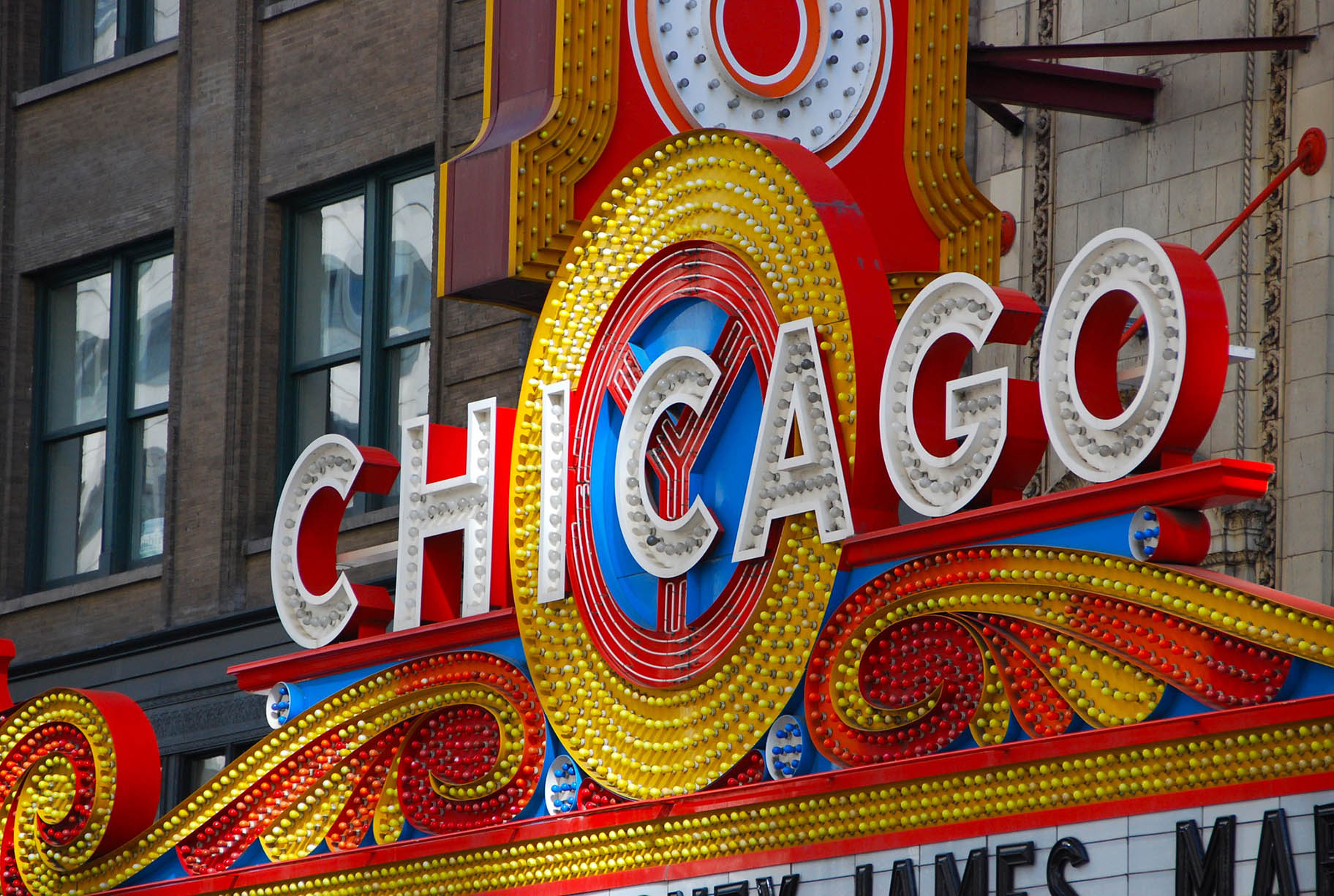 Chicago Theatre marquee (Adam Fagen / Flickr)
We're not gonna sugarcoat it, folks – it's pretty rough out there right now for a lot of reasons. And with no hockey, no basketball, delayed baseball and no March Madness, we don't even have sports to turn to in these times of trouble. It's certainly not the biggest problem we have, but for sports fans, it's a sorely missed source of everyday conversation and comfort.
Obviously, we can't fill the hole in Chicago's sports-lovin' heart, but maybe we can help scratch the brackets itch and offer some content for the non-sportsing folks as well.
Enter Chicago Showdown – Windy City-themed brackets built to fuel friendly arguments. Catch up on our previous weeks – and winners – below.