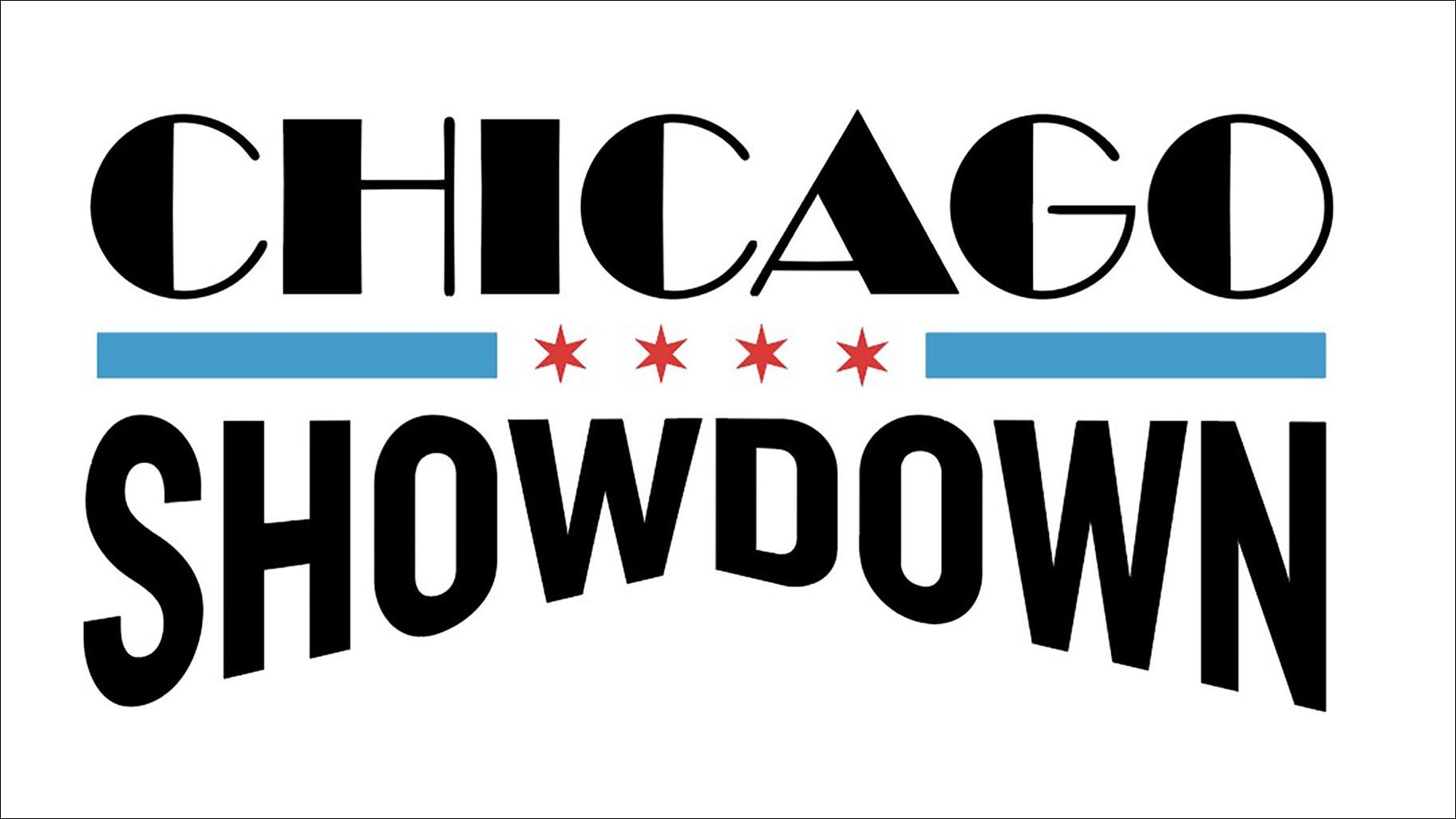 (WTTW News)
Update: We have a winner!
Chicago is a blues town (right now as much as ever) and that musical legacy was reflected in this week's winner: the one and only Muddy Waters. If you're feeling cooped up at home and need something to help you get up and dance, Muddy's got just the thing to cure what ails you. As Muddy's collaborator and musical descendant Buddy Guy said: "Funny thing about the blues—you play 'em 'cause you got 'em. But, when you play 'em, you lose 'em."
---
This week: Chicago musical artists
This toddlin' town isn't just the subject of some iconic songs (and some terrible ones, *cough* Lake Shore Drive *cough*), it's also the home of a myriad of artists who helped innovate and shape modern American music. From blues belters to bandleaders, gospel greats to genre-benders, the incredible diversity of Chicago artists means the city's sound defies definition, and that's just how we like it.
We're passionate about our faves, and we want to hear from you. Which of these acts deserves to be crowned champion?
Cast your vote here, and don't forget to check back each day and keep up with the competition.
Not sure what this is? Learn what Chicago Showdown is and how it works.
---
1. Benny Goodman
Maxwell Street native, clarinetist, songwriter and bandleader, the "King of Swing" Benny Goodman grew up attending to live musical performances with his father in Douglas Park. Beginning in the 1930s, Goodman's take on jazz helped usher in the era of swing music, packing ballrooms across the country to classics like "Sing Sing Sing" and "Why Don't You Do Right" (which many of us remember from Jessica Rabbit's take on it). He was among the first bandleaders to play with a racially integrated band, and some of his contemporaries felt that Goodman helped usher in racial integration in other areas of entertainment – so in other words, modern music wouldn't be where it is without Benny Goodman.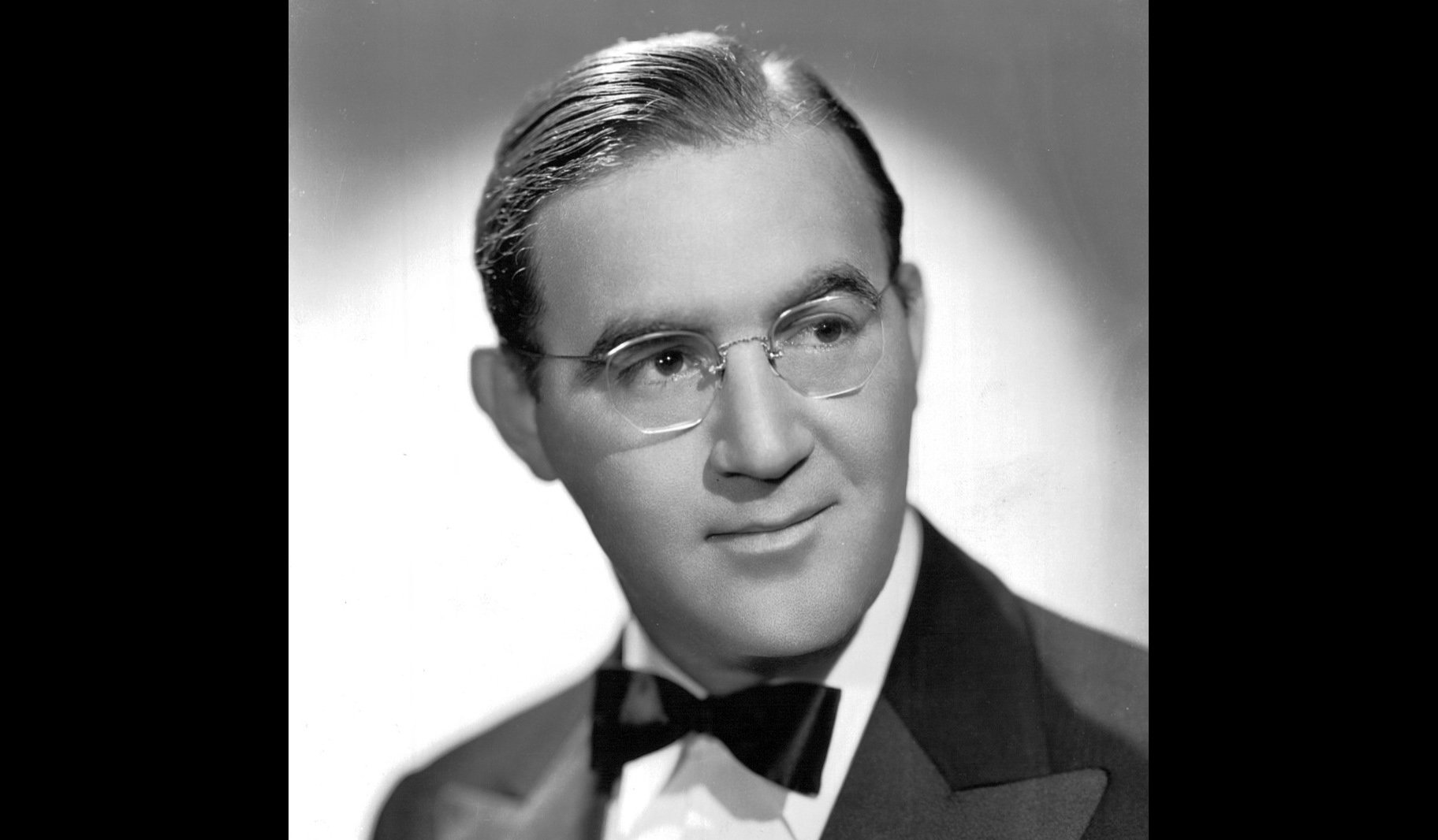 Benny Goodman
2. Muddy Waters
Muddy Waters wasn't born in Chicago, but he got here as quick as he could to become the father of modern Chicago blues. He bought his first electric guitar here in 1944 and in the words of Willie Dixon, gave "his blues a little pep." With songs like "Got My Mojo Working," "Hoochie Coochie Man" and "Rollin' Stone" (where do you think those British guys got their name?), Waters made his bones working Chicago's blues clubs through the 1950s and recording for legendary Chess Records; his records inspired innumerable rock musicians both stateside and across the pond. After Waters' death in 1986, B.B. King said, "It's going to be years and years before most people realize how greatly he contributed to American music." Yeah, well, we already know in Chicago.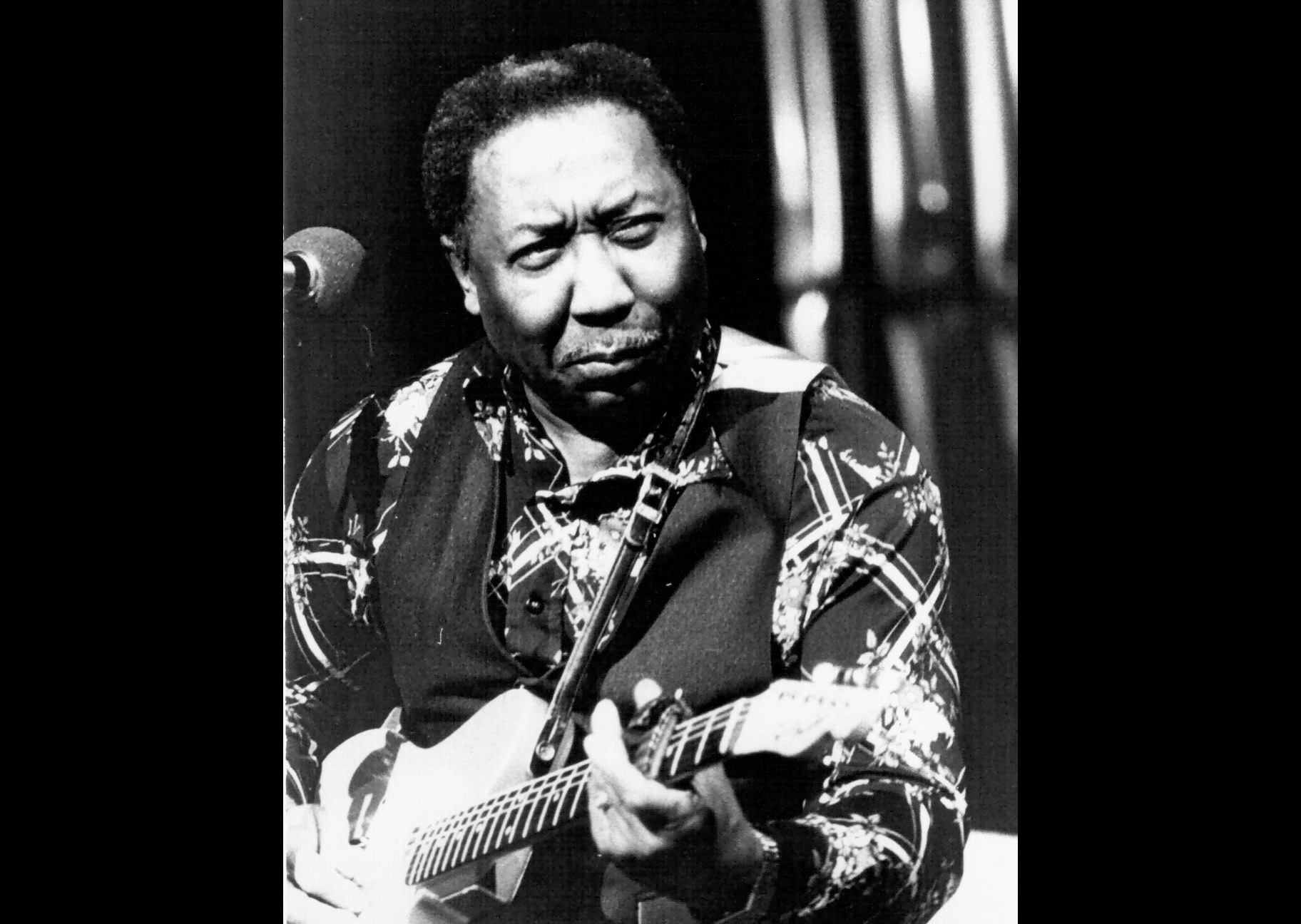 Muddy Waters
3. Koko Taylor
The undisputed "Queen of the Blues," Koko Taylor and her husband came here from Tennessee with, in her words, "thirty-five cents and a box of Ritz crackers." She left one thing off that list though – the big, tough, raw voice she'd developed singing gospel-inspired blues with her brothers and sisters. Koko started out cleaning houses in Chicago but it wasn't long before she began filling houses at local blues clubs, where she was discovered by bluesman Willie Dixon. Dixon got her signed on with Chess Records, where she recorded what became her signature song, "Wang Dang Doodle," in 1965. She went on to garner eight Grammy nominations with Alligator Records, and while the blues waned in popularity throughout the '70s and '80s, Koko was always in demand. When we're back in the bars again, drop a dollar in the jukebox and play Koko's "Hey Bartender" and get one, two, three or four glasses of beer in her honor.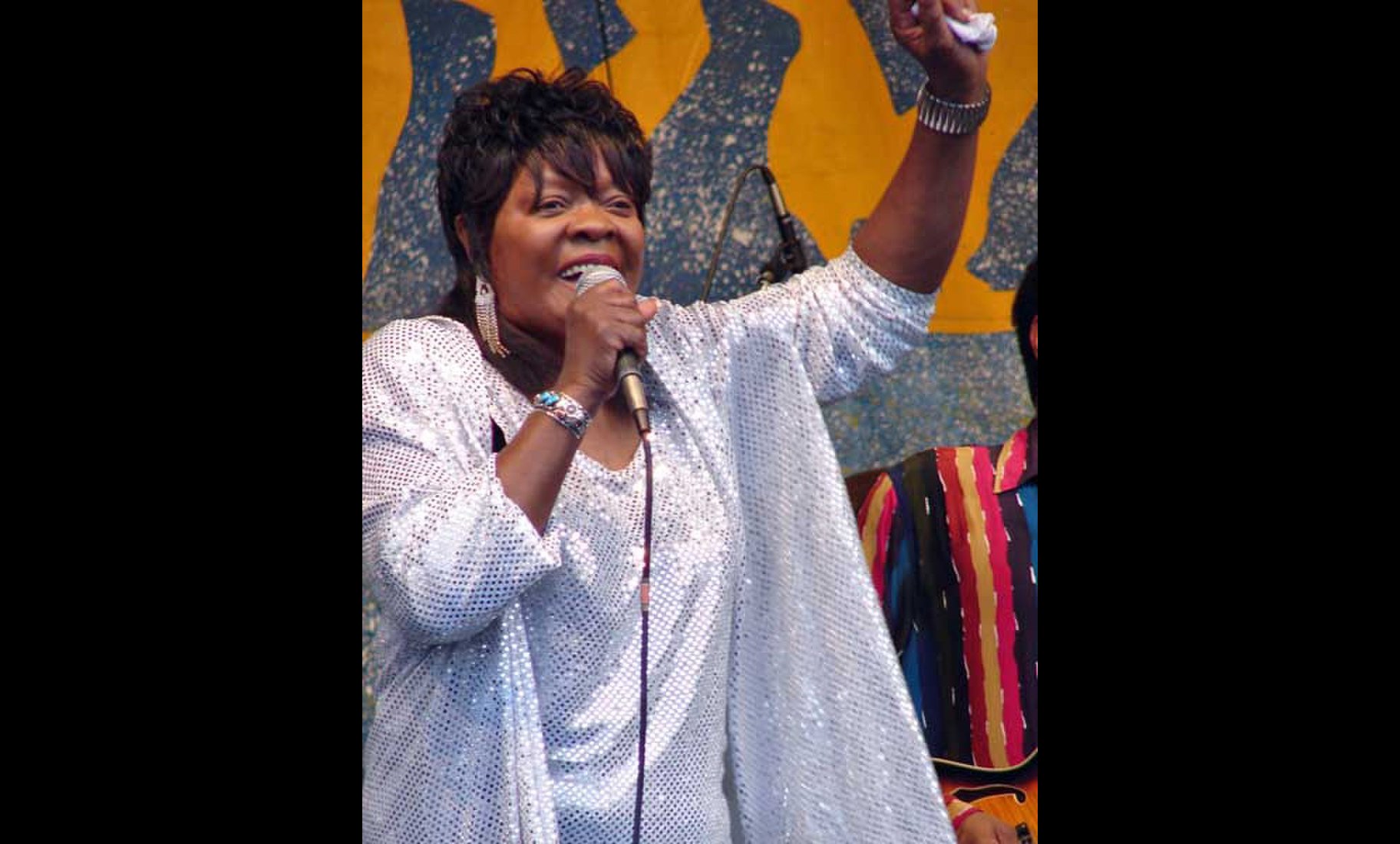 Koko Taylor
4. Staple Singers
It's fair to say that the Staples family is Chicago divinity – it's not for nothing that they were called "God's Greatest Hitmakers." Pops and Oceola Staples and children Mavis, Pervis and Yvonne began singing gospel in Chicago churches. When they began recording in a similar style, but as they became more seasoned performers, they began charting with pop hits like "Respect Yourself" and "Freedom Highway" that helped power the civil rights movement. Mavis was the standout singer of the group, as her successful solo career proves. If her vocals on "I'll Take You There" don't make you believe in something, check your pulse.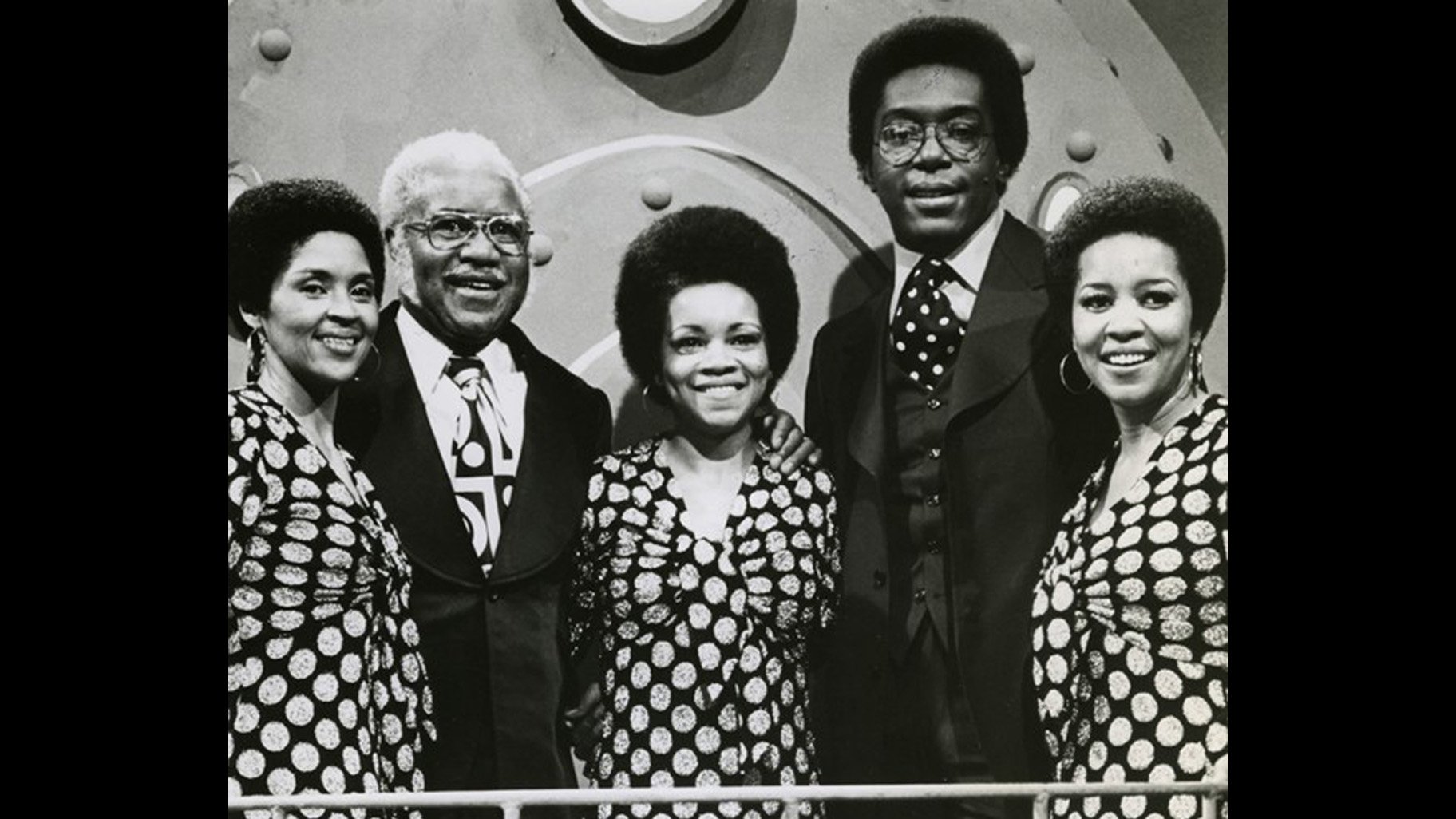 The Staple Singers
5. Sam Cooke
Sam Cooke was the son of a Mississippi minister who moved to Chicago as a toddler, and spent the first several years of his singing career as a gospel singer, which makes sense, because he had had the voice of an angel. He made the switch to pop and hit the charts pretty much right away with "You Send Me," a song Cooke wrote as well as performed, and the hits kept on coming – "Chain Gang," "Cupid," "Bring It On Home to Me" – he had 29 top 40 hits in just four years before he was murdered in 1964 at just 33. His wide repertoire made him a hit with white audiences as well as black, and used his platform to champion civil rights, a subject he addressed in his song "A Change is Gonna Come." No less a light than Aretha Franklin said Sam Cooke had a "huge influence" on her. She recalled, "My older sister and I heard 'You Send Me' on the radio while we were driving through the South one night. We had to stop the car. We got out and danced around the car out on the highway." We advise you to do the same.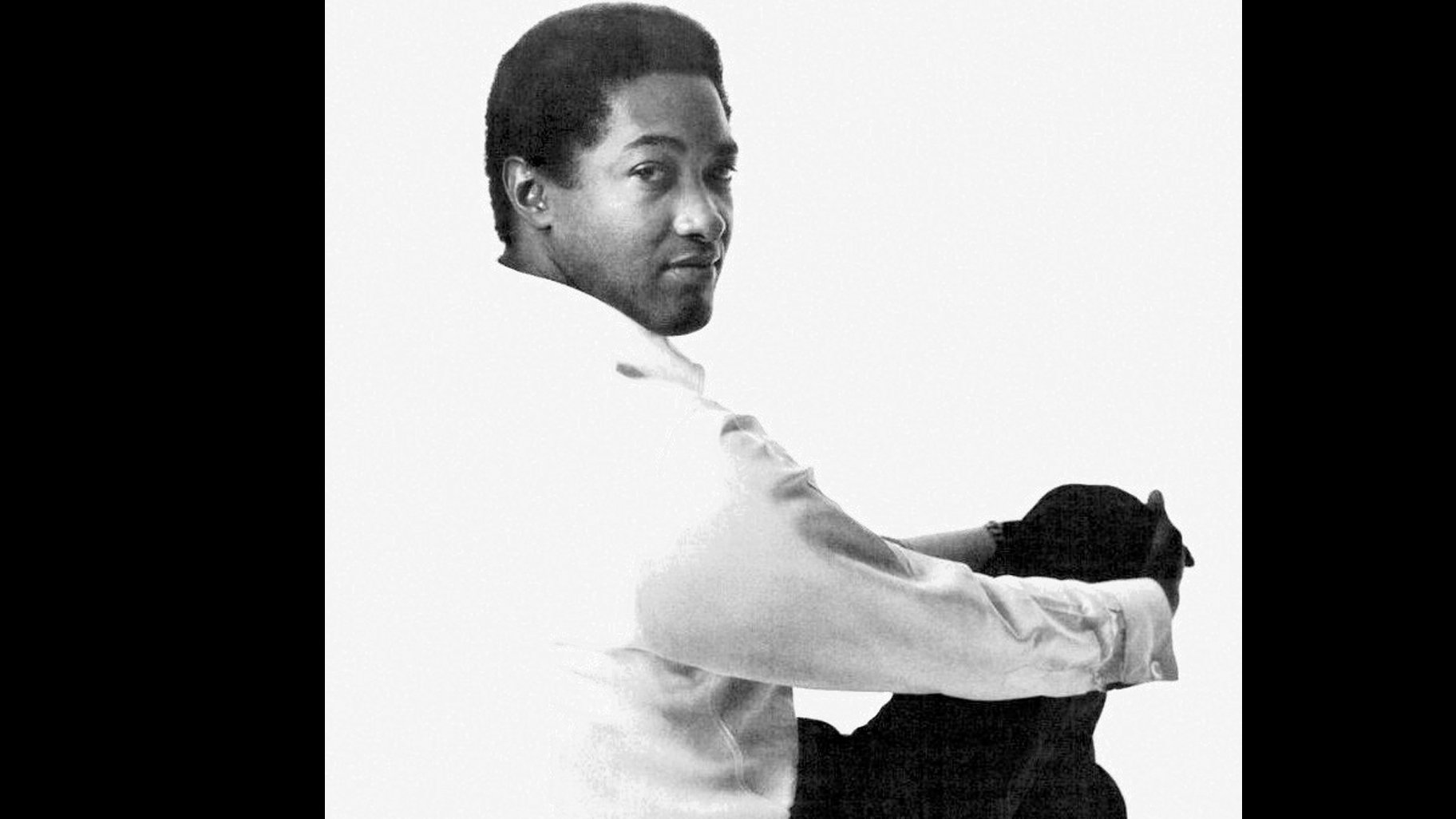 Sam Cooke
6. Chaka Khan
Prepare for more Chicago royalty: "Queen of Funk" Chaka Khan was born and raised in Hyde Park, where at 11 years old she started her first girl group, The Crystalettes. After dropping out of high school and singing with a few local bands, she joined a new group, Rufus, and in 1974 made it to No. 3 on the Billboard charts with the song Stevie Wonder penned just for them, "Tell Me Something Good." Her time with Rufus was famously stormy, but hey, when you've got Chaka Khan up front you've got to accept that you're not the star attraction. Khan went solo and blew the doors off with the empowerment anthem "I'm Every Woman" and her '80s rap-tinged classic "I Feel For You." And in addition to being the owner of one of the all-time greatest smiles in show business, she's still making music! Wherever you're quarantining now, find a way to listen to her absolute bop from 2018, "Like Sugar," and try not to break it when you can't help but shake it.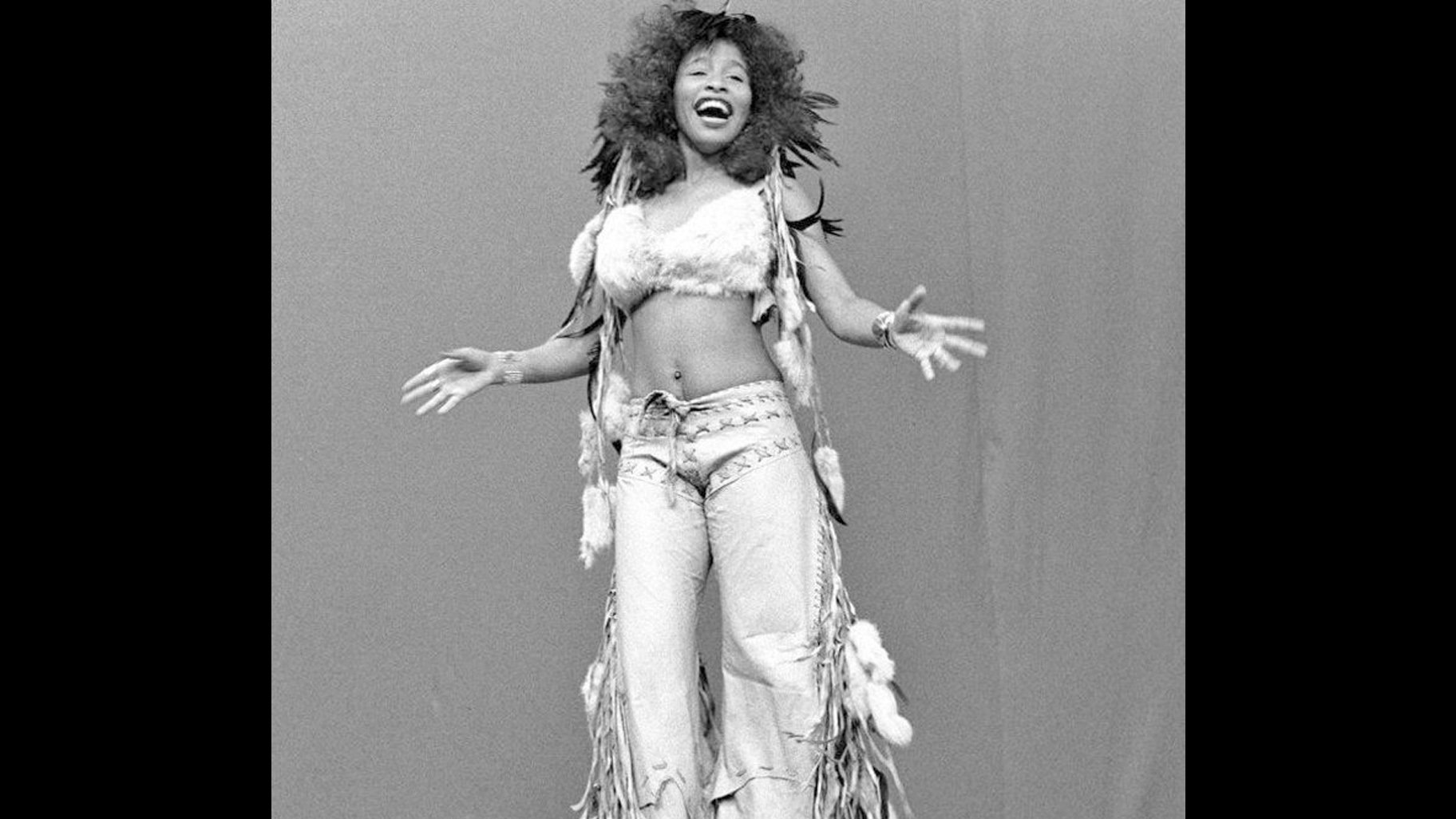 Chaka Khan
7. Earth Wind and Fire
There as many things to say about Earth Wind and Fire as there are former and current members of the band – and as many instruments were played in their decades of music, because if there's anything EWF music is, it's not minimal. Their ornate, layered, complex, eminently danceable music matches their onstage presence with absolutely unmatchable costumes. And the hits, the hits! Can you even have a wedding without "September" getting played? Why would you? Who can forget Darryl Philbin's dance-out to "Boogie Wonderland" in the penultimate episode of "The Office"? Who hasn't tried (and failed) to match Philip Bailey's flawless falsetto? How many babies have been made to "After the Love Is Gone"? Like their name, Earth Wind and Fire is simply elemental to music. It is joy in musical form.

Earth Wind and Fire
8. Chicago
First of all, there's the name. They started out as Chicago Transit Authority in 1968, but the "rock and roll band with horns" cut to the chase a year later. Close your eyes and picture the name – chances are decent you're picturing it in their signature swirling script font. They're one of the longest-running bands of all time, one of the best-selling bands of all time, they sold out Carnegie Hall, and they're the reason that anytime someone asks what time it is, you can count on someone saying "does anyone really care?" Generations past and present have wondered just what the hell "25 or 6 to 4" meant, and future ones will too. They make music that you want to eat an Italian beef to, you know? It's beefy music. And one day soon, we'll spend a Saturday in the park again, and that song will fill the air: people dancing, people laughing. Can you dig it? Yes we can.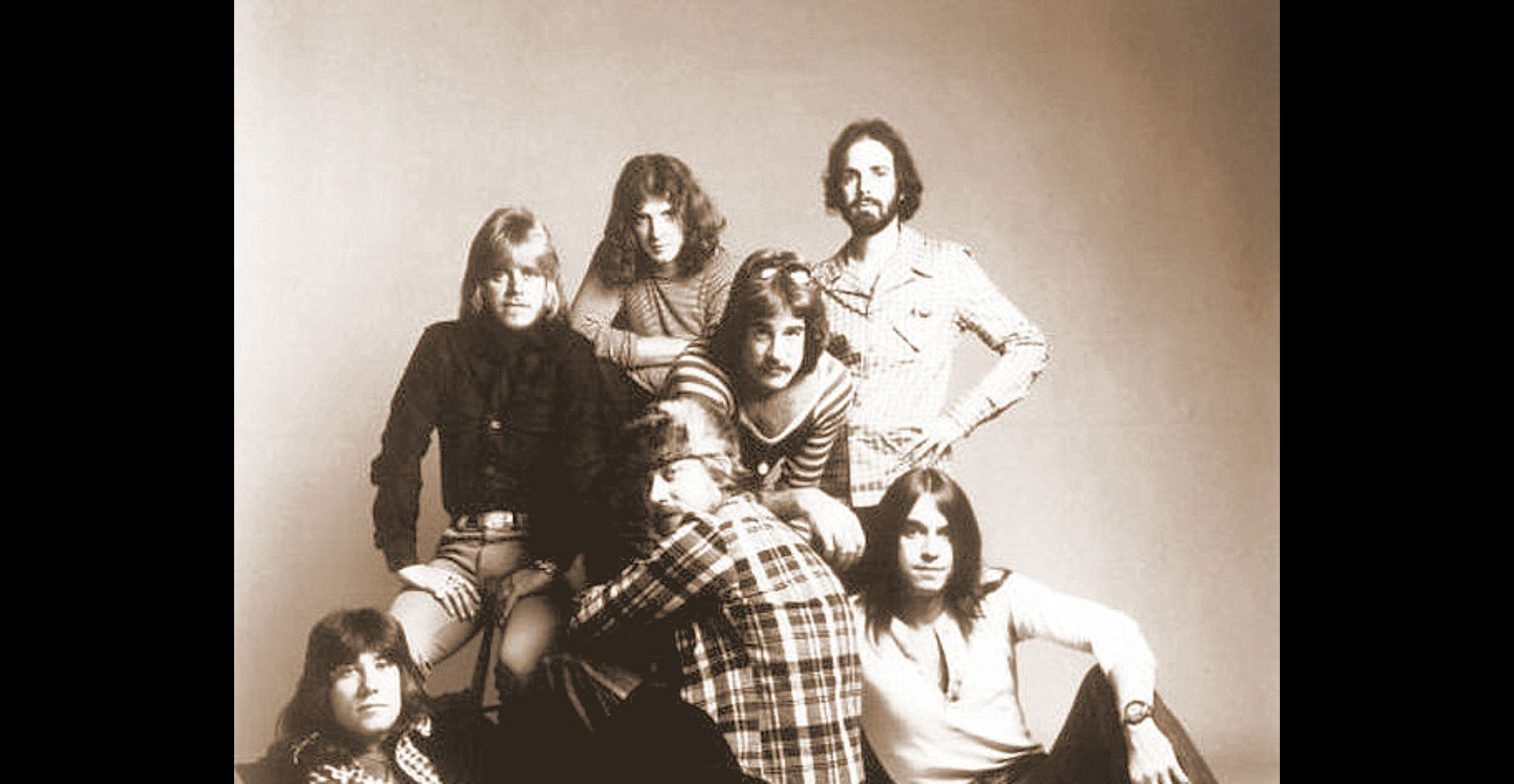 Chicago
9. Frankie Knuckles
Get to the essence of dance music, pare it down to its backbone. What makes you move? Frankie Knuckles knew. And thanks to him, Chicago can lay claim to a native music genre: house music, a name taken from The Warehouse club where Knuckles reigned as DJ in the late '70s and early '80s. The Warehouse started out as a club primarily for gay black men, but with Knuckles (who was openly gay himself) spinning his unique disco, rock, Eurosynth mixes, the club became an attraction to all Chicagoans. It's hard to describe Chicago house to people who didn't grow up steeped in it, but when you play "Your Love" or "The Whistle Song" they can't help but feel it. Frankie Knuckles was the only thing New York gave to Chicago that we will never want to give back.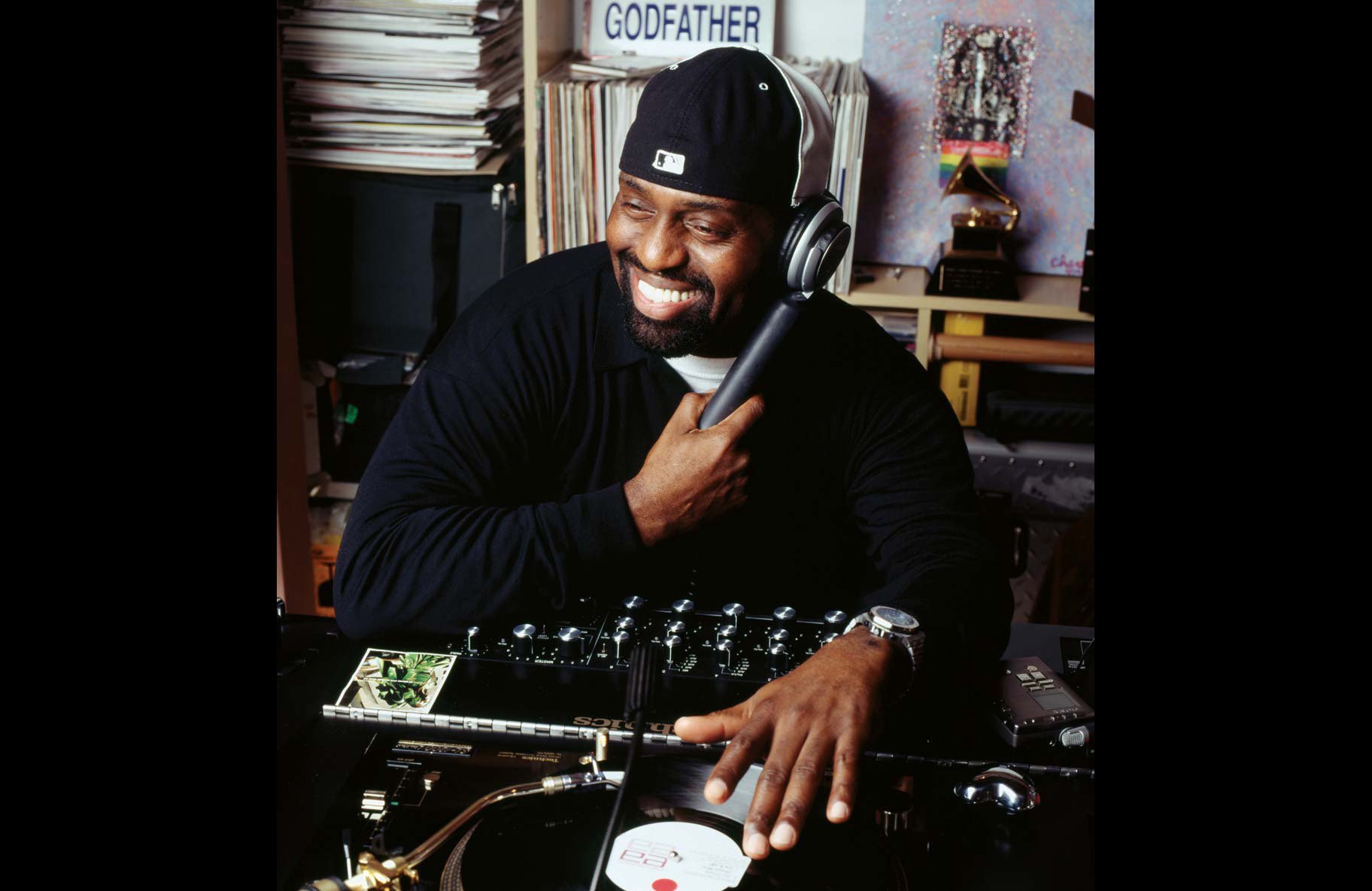 Frankie Knuckles
10. Survivor
You guys, "Eye of the Tiger" was written by Jim Peterik, of Berwyn origin. The fist-pumpingest piece of rock and roll ever recorded on tape, the song that saw not only Rocky through a workout but pretty much anyone who's ever been inside of a gym, that song rose up straight to the top from the brain of a guy who calls them gymshoes. Yes, Survivor has a lot of other songs. For instance: if you need to put a melody to teenaged yearning, "I Can't Hold Back" is hard to beat. When it comes down to it, "Eye of the Tiger" is corny, and it's earnest, but damn it, it amps you up, and that's a pretty good legacy by any measure.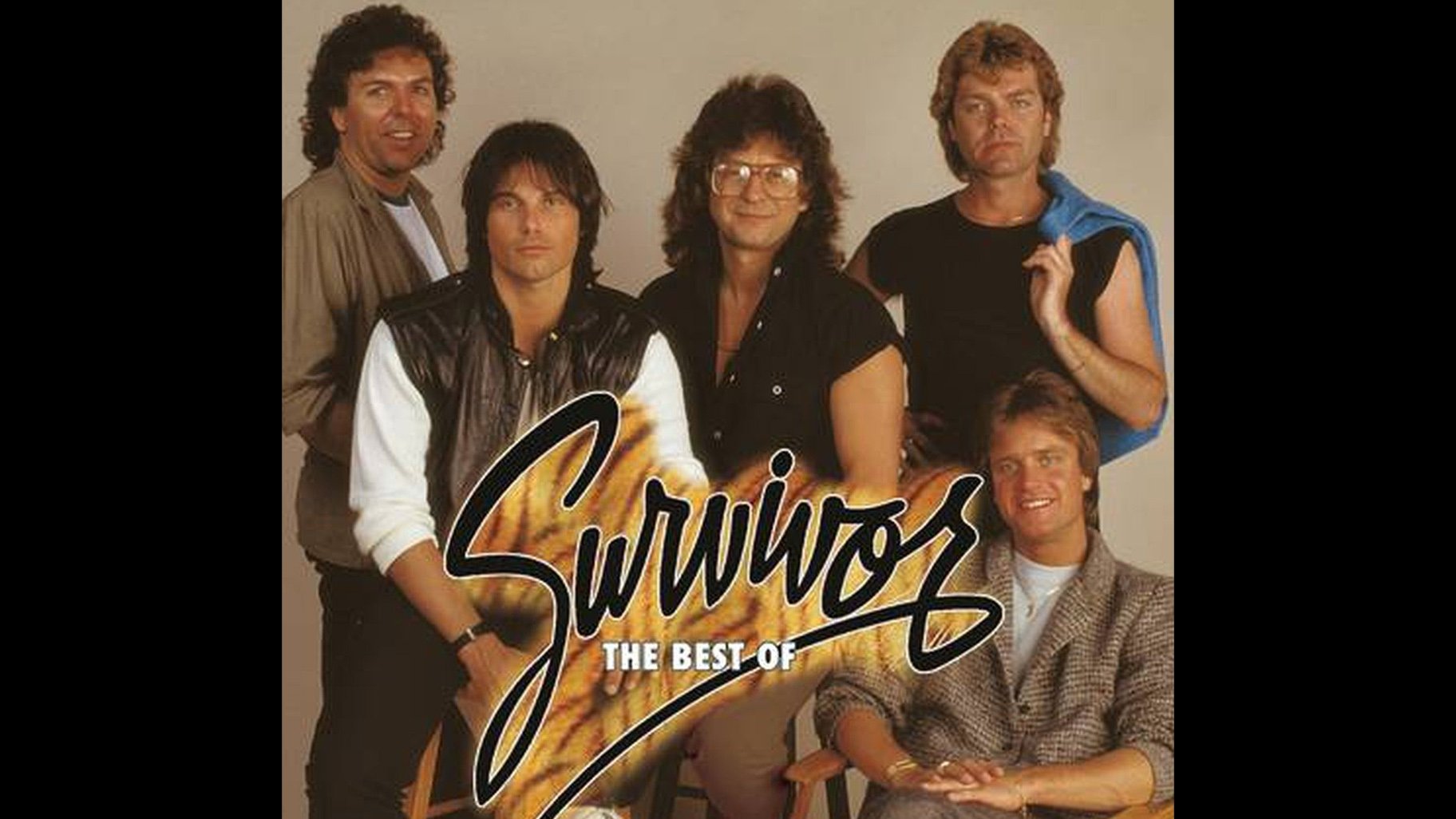 Survivor
11. Smashing Pumpkins
How you feel about Billy Corgan, frontman of Smashing Pumpkins, might have changed over the years. And through its most creatively productive years, the members of Smashing Pumpkins were a hot mess. But there is no escaping the fact that the band's 1993 debut album "Siamese Dream," sounded, and still sounds, like nothing else on earth. It is dense, layered, thick with guitar and snarl. Their follow-up album, "Mellon Collie" and the "Infinite Sadness," was ambitious and sometimes gratuitously weird, but "Bullet with Butterfly Wings" stuck the landing. And later on, "Machina/The Machines of God" actually achieved the high-minded sound it felt like they were striving for all along. But when it comes to music that you want to envelop you, it's hard to beat the first time you heard the Smashing Pumpkins on the radio. Lie down on the floor, close your eyes, and blast "Cherub Rock." Trust us. Your feelings haven't changed about that.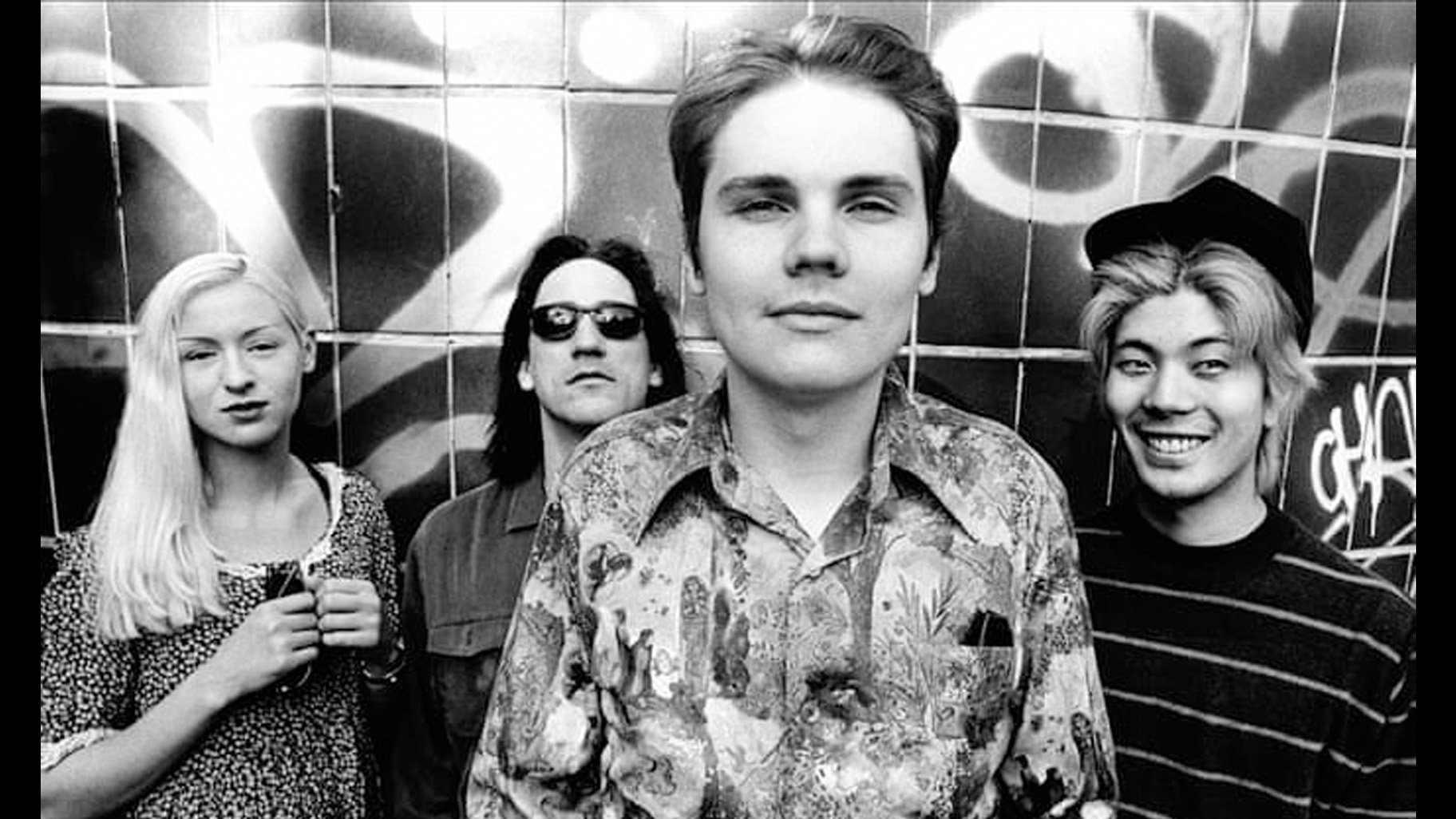 Smashing Pumpkins
12. Wilco
It's hard to pin down Wilco's sound – is it country? Rock? Pop? That's because it's always changing, but every song remains somehow unmistakably Wilco, whether it's the sunny sound of "I'm Always in Love," the moody "I Am Trying to Break Your Heart," the chilling murder ballad "Via Chicago" or their dreamy version of a lost Woody Guthrie song, "California Stars." That last one makes a lot of sense, because who would you trust with Woody Guthrie's lyrics more than Jeff Tweedy, whose own lyrics are melodic with or without music. Wilco's discography will fill a day with just about every emotion there is. It makes you feel nourished and is impossible to get tired of.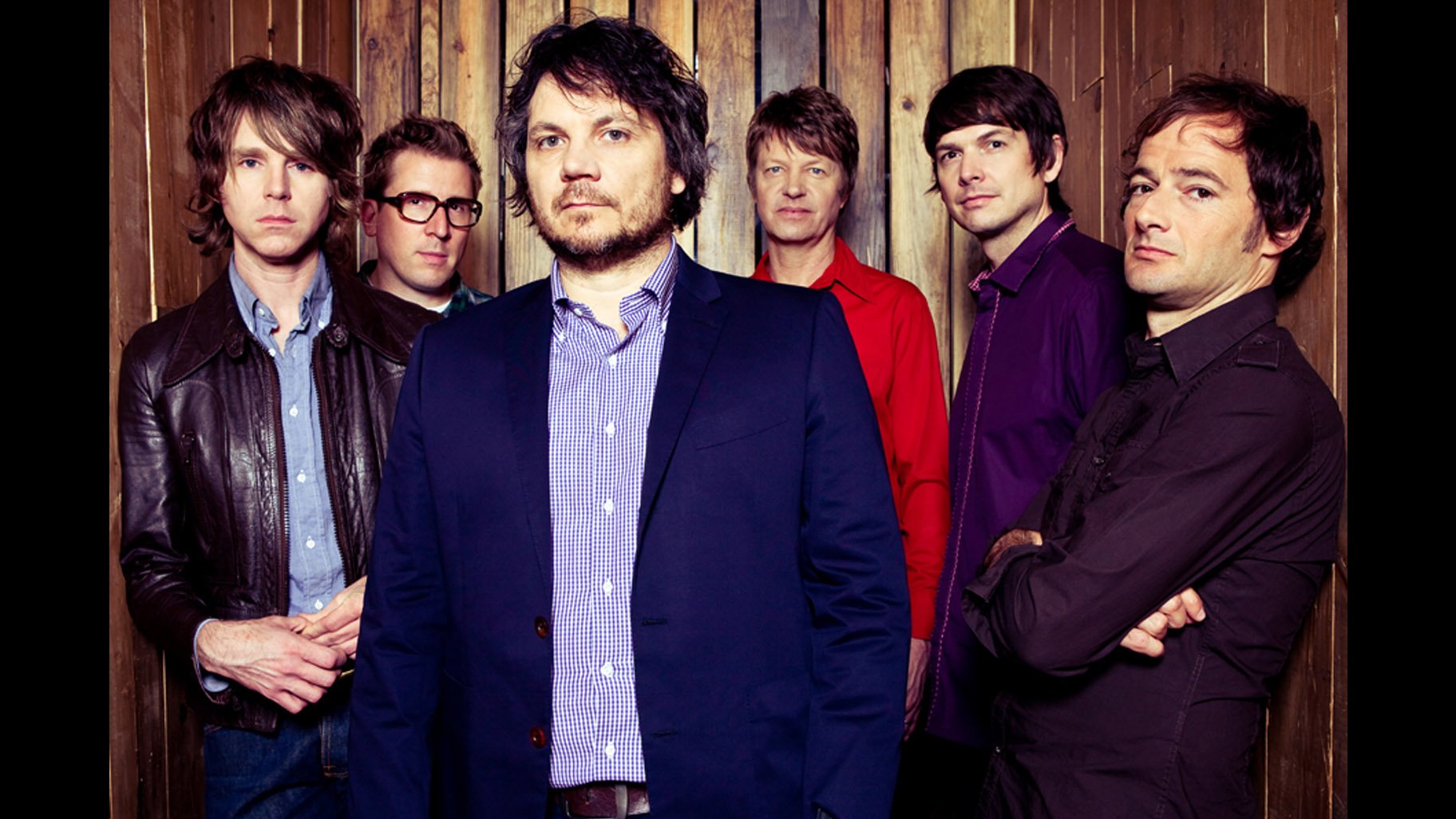 Wilco
13. Jennifer Hudson
Don't let anyone tell you that "American Idol" was a waste of time, because it brought Jennifer Hudson to us. And though she hasn't had a lot of chart success – her biggest pop hit was "Spotlight" in 2008 – that's because her charisma couldn't be contained to just sound. You don't cast just anyone as Effie White in "Dreamgirls" – she blew the doors off with her version of "And I Am Telling You I'm Not Going," and you're damn right she won an Oscar for that. Watch her cover "I Will Always Love You" in tribute to Whitney Houston. Watch her sing "Will You Be There" at Michael Jackson's funeral. She is a vocal force unmatched by anyone in her generation, and that's just a fact.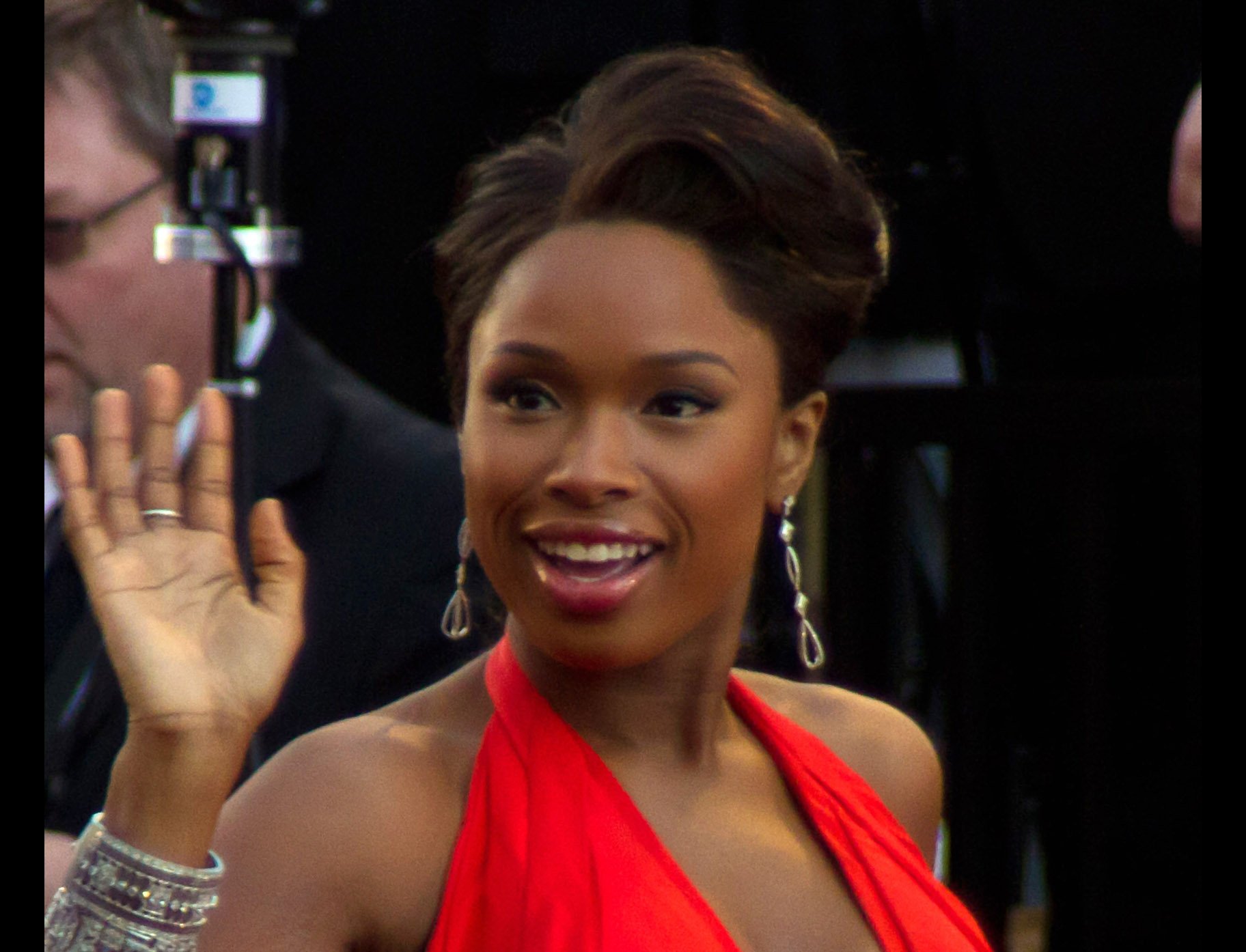 Jennifer Hudson
14. Kanye West
Let's just get this out of the way: yes, Kanye West has done some weird stuff and he'll keep doing it. OK? OK. But consider "The College Dropout" and the guts it took to make "Jesus Walks" a commercial hit. Tell us that "Gold Digger" wasn't an all-time banger and "Hey Mama" didn't make you feel something. Consider the audacity of "808s and Heartbreak" making the world take autotune seriously. Consider "My Beautiful Dark Twisted Fantasy" and how he turned "All of the Lights" into a symphony. As a rapper, his lyrics are clever, tricky, honest. As a producer, his beats are slippery, slick, smart. He's not afraid to try, even if it's only to satisfy himself. In Chicago, we place a lot of value in humility, in being a regular guy, and Kanye West has never been a regular guy, but Kanye West is also one of the rare self-proclaimed geniuses who actually might be telling the truth.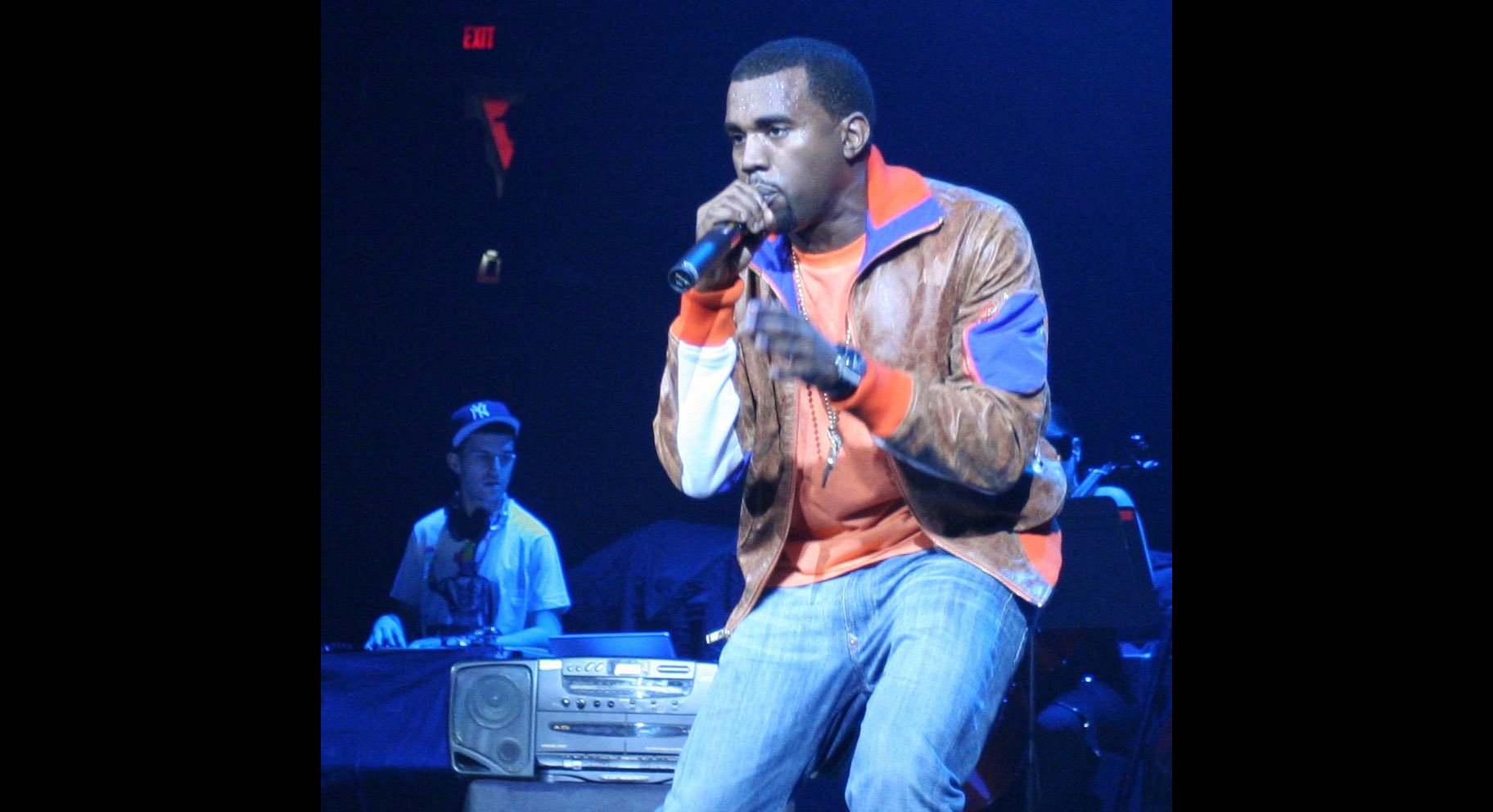 Kanye West
15. Chance the Rapper
Since he burst onto the scene with his extremely good 2013 mixtape "Acid Rap" (or if you were really dialed in, 10 Days in 2012"), Chance the Rapper has become one of the most likeable musicians of his generation. You just want to root for the guy, especially because he wants to root for us – name another celebrity who reps his city harder, in both his actions and his collaborations with a long list of Chicago artists. (And we hear he really loves his wife.) But this is about the music – and from "No Problem" taking on the record industry to "All Night" turning the girls-and-partying song into a reflection on fame that still bumps to the anthemic "All We Got" to raise your spirits, he's shown that he has endless versatility and depth, and we can't wait to see where he goes from here.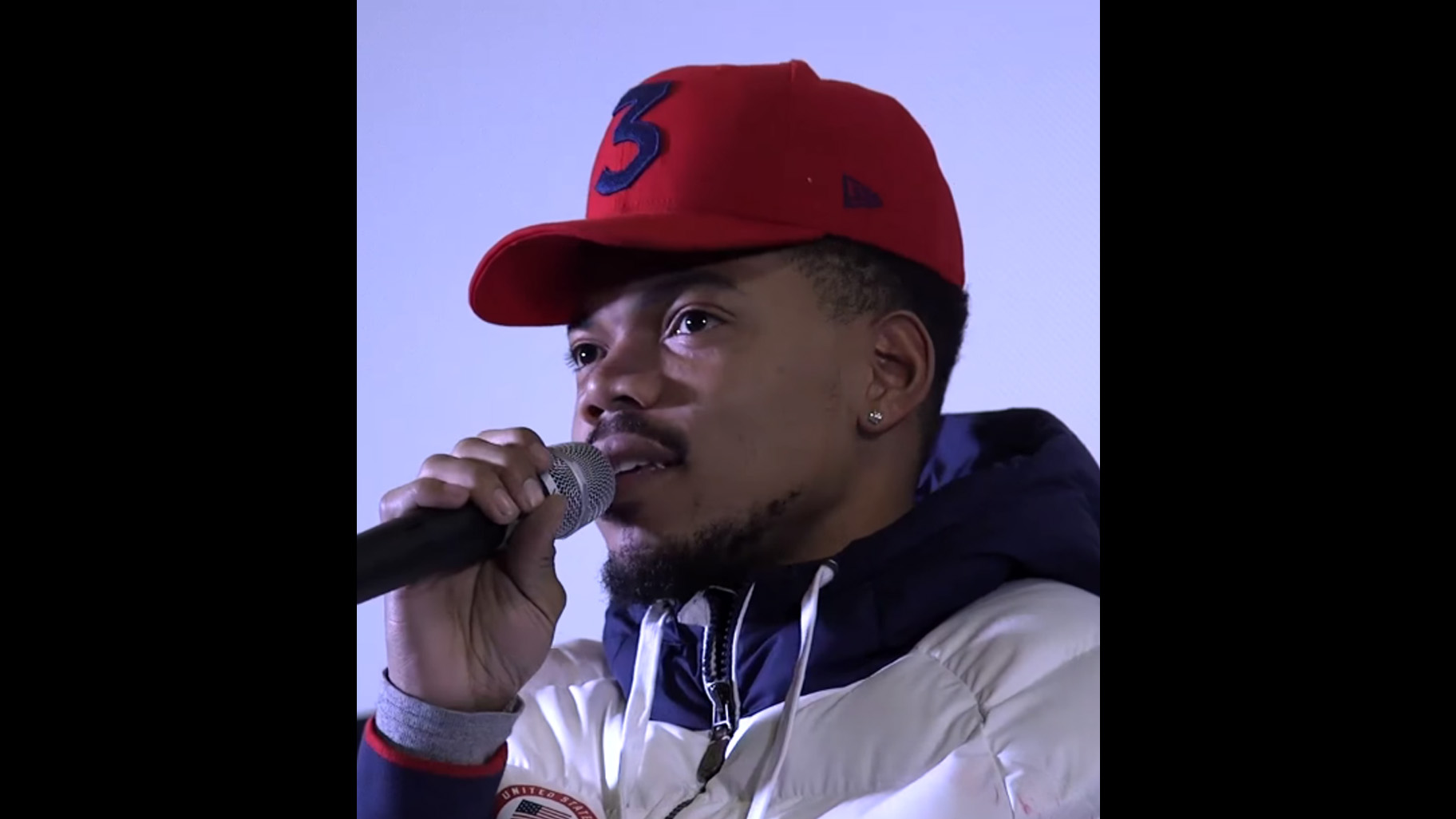 Chance the Rapper
16. Fall Out Boy
The glossy punk sound and high-flying vocals that defined the mid-2000s came straight out of Wilmette, where bassist and expert guyliner Pete Wentz and guitarist and vocalist Patrick Stump met through guitarist Joe Trohman. These boys from the 'burbs provided the soundtrack to a lot of heartfelt high school singalongs and aimless rides taken by newly minted drivers. Particularly for a certain age group, it's impossible to imagine a musical world without them. If you want to witness a bunch of 30-somethings risk pulling a hamstring getting hype, just fire up some FOB and watch the feels take hold.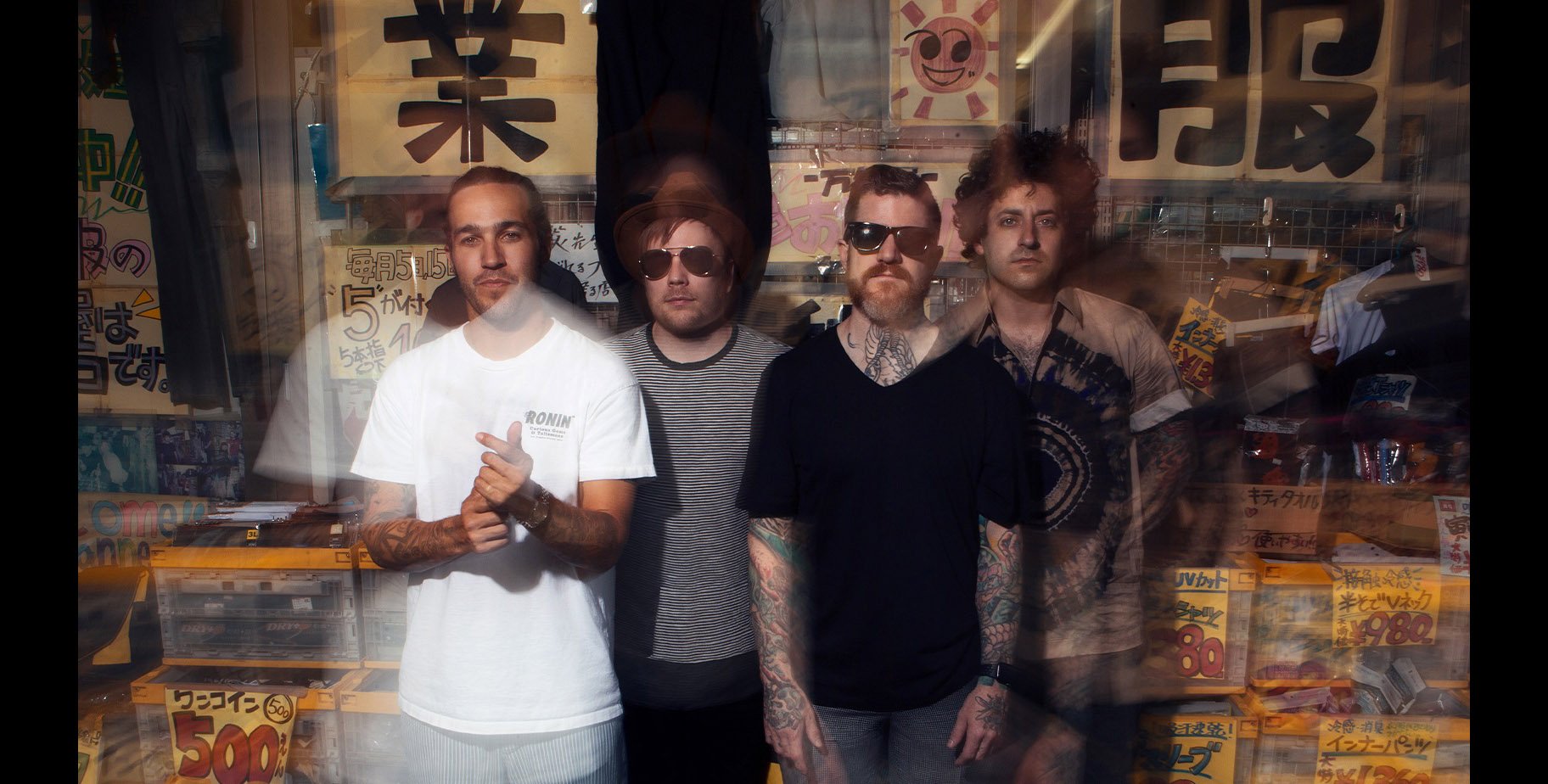 Fall Out Boy
We're not gonna sugarcoat it, folks – it's pretty rough out there right now for a lot of reasons. And with no hockey, no basketball, delayed baseball and no March Madness, we don't even have sports to turn to in these times of trouble. It's certainly not the biggest problem we have, but for sports fans, it's a sorely missed source of everyday conversation and comfort.
Obviously, we can't fill the hole in Chicago's sports-lovin' heart, but maybe we can help scratch the brackets itch and offer some content for the non-sportsing folks as well.
Enter Chicago Showdown – four weeks of Chicago-themed brackets built to fuel friendly arguments – and we need your votes!
How it works:
Four weeklong rounds of voting will get us to one ultimate winner in four categories: lost Chicago buildings, Chicago musical artists, movies set in Chicago and everyday heroes. You know, the important stuff. We'll start each round with 16 entrants (Mondays), and whittle that down to eight (Tuesdays), four (Wednesdays) and our final two (Thursdays). All rounds are open for voting from 8 a.m. until midnight.
Lastly, there are two things to know about Chicago Showdown. One: we've picked the categories and what went in them. That's right – two nobodies that nobody sent. And we seeded them too. So if you think we missed something, or screwed something up, or you just feel like grousing, feel free to take it up with us on Twitter. (Or, you know, don't.) And two: what makes one better than the other is entirely up to you, so follow your heart.
---