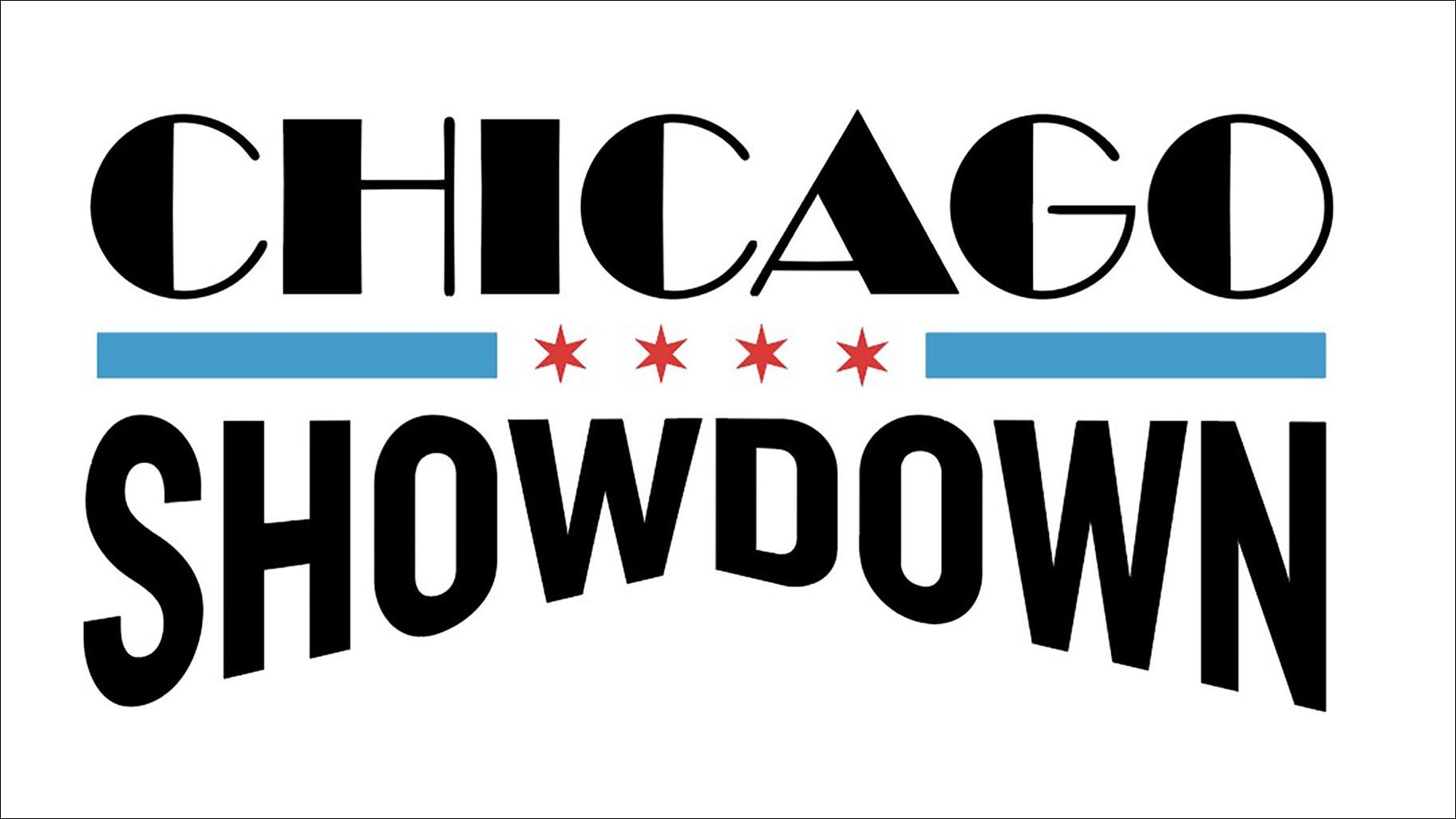 (WTTW News)
Update: We have a winner!
The people have spoken, and the late, great Chicago Stock Exchange has taken the prize for week one. When we're all back out and about in the world, be sure to check out what remains of the building at the Art Institute. It's a sight to behold.
Thanks for playing, and check back Monday for our next round!
---
We're not gonna sugarcoat it, folks – it's pretty rough out there right now for a lot of reasons. And with no hockey, no basketball, delayed baseball and no March Madness, we don't even have sports to turn to in these times of trouble. It's certainly not the biggest problem we have, but for sports fans, it's a sorely missed source of everyday conversation and comfort.
Obviously, we can't fill the hole in Chicago's sports-lovin' heart, but maybe we can help scratch the brackets itch and offer some content for the non-sportsing folks as well.
Today, we're kicking off Chicago Showdown – four weeks of Chicago-themed brackets built to fuel friendly arguments – and we need your votes!
How it works:
Four weeklong rounds of voting will get us to one ultimate winner in four categories: lost Chicago buildings, Chicago musical artists, movies set in Chicago and everyday heroes. You know, the important stuff. We'll start each round with 16 entrants (Mondays), and whittle that down to eight (Tuesdays), four (Wednesdays) and our final two (Thursdays). All rounds are open for voting from 8 a.m. until midnight.
Lastly, there are two things to know about Chicago Showdown. One: we've picked the categories and what went in them. That's right – two nobodies that nobody sent. And we seeded them too. So if you think we missed something, or screwed something up, or you just feel like grousing, feel free to take it up with us on Twitter. (Or, you know, don't.) And two: what makes one better than the other is entirely up to you, so follow your heart.
---
First up: Lost Chicago buildings
As anyone who's met a Chicagoan knows, you can't get us to shut up about our city's architecture. From the bungalow belt to the Magnificent Mile, Logan Square to the Loop, our buildings not only dazzle and delight us, they tell our city's story. We've built boat, bike and foot tours around our architecture, innumerable books have been written about it, and at least one guy at WTTW seems to be really into it. So yeah – it's definitely a thing.
But if there's anything else we like to talk about, it's our city's mistakes – and there have been plenty of mistakes when it comes to architectural preservation. We've picked 16 buildings – government palaces, spectacular railroad stations, sports citadels – that through neglect, politics, or just shortsightedness, we've regrettably lost forever. Think about it: if you could have just one great building back, which would it be? Would you rather marvel at the Chicago Federal Building's 100-foot-wide gilded dome, or have a beer at Midway Gardens? Walk in Gwendolyn Brooks' footsteps through the Mecca Flats, or see the scoreboard at old Comiskey Park explode again?
---
1. Chicago Federal Building
The beaux-arts 1905 Chicago Federal Building stood for 60 years on the block bounded by Dearborn, Adams, Clark and Jackson. Designed by Henry Ives Cobb, the six-story building was capped with a gilded dome larger than the one on the U.S. Capitol. Despite the efforts of preservationists, by 1960 the building had become too small for the business of the government and it was suffering from structural problems. It fell to the wrecking ball in 1965 and was replaced by Mies van der Rohe's modernist Kluczynski Federal Building and adjacent post office.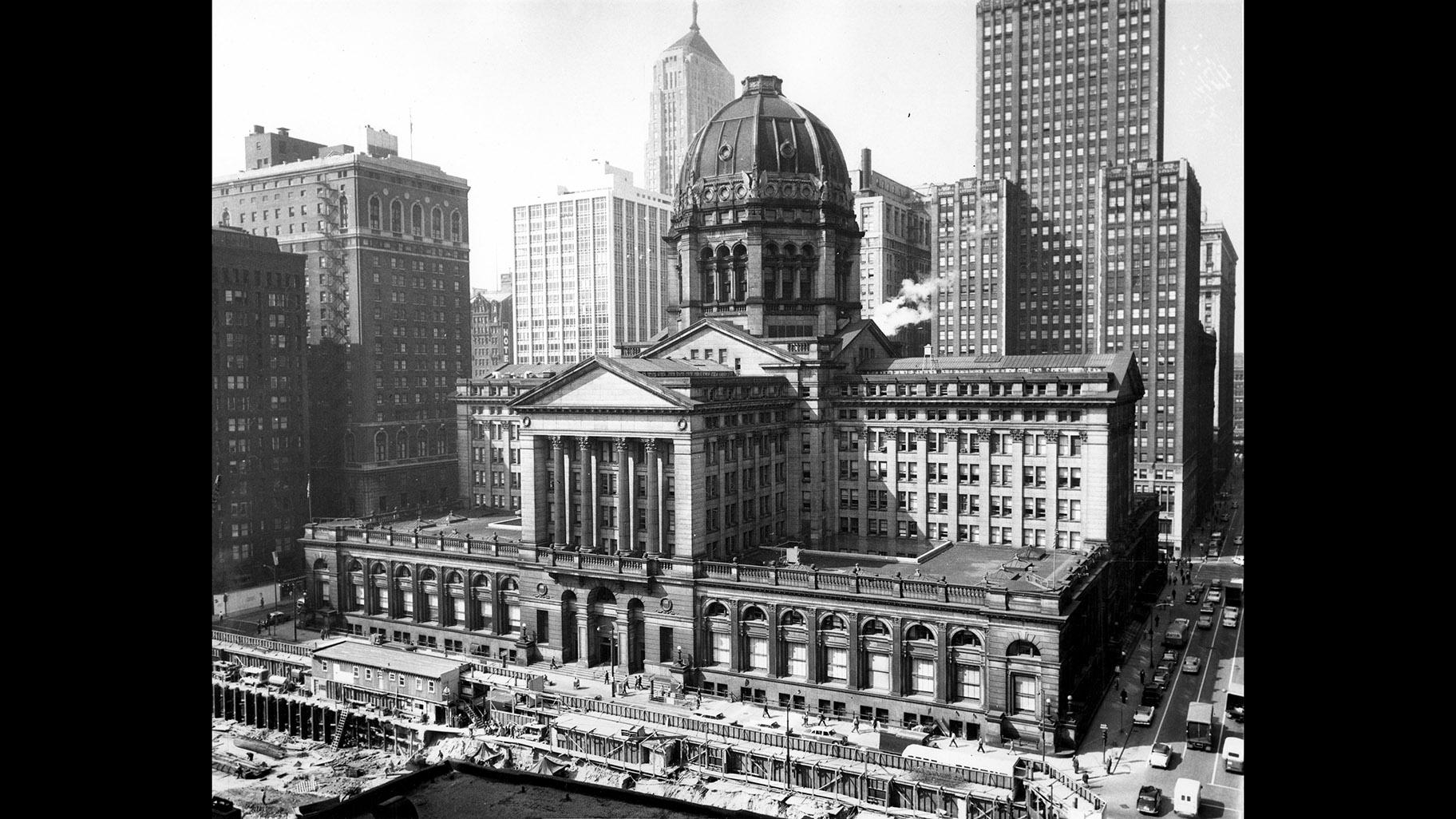 Chicago Federal Building
2. Chicago Stock Exchange
The 1894 Adler and Sullivan Chicago Stock Exchange building is lost forever, but the structure's death probably saved many other Loop buildings from the same fate. When it came down in 1972, the city's struggling preservation movement found its voice. Tragically, when the building was demolished, photographer and preservationist hero Richard Nickel was crushed by rubble while photographing the demolition's progress. Today, the ornate entry arch and trading room interior are preserved at the Art Institute of Chicago.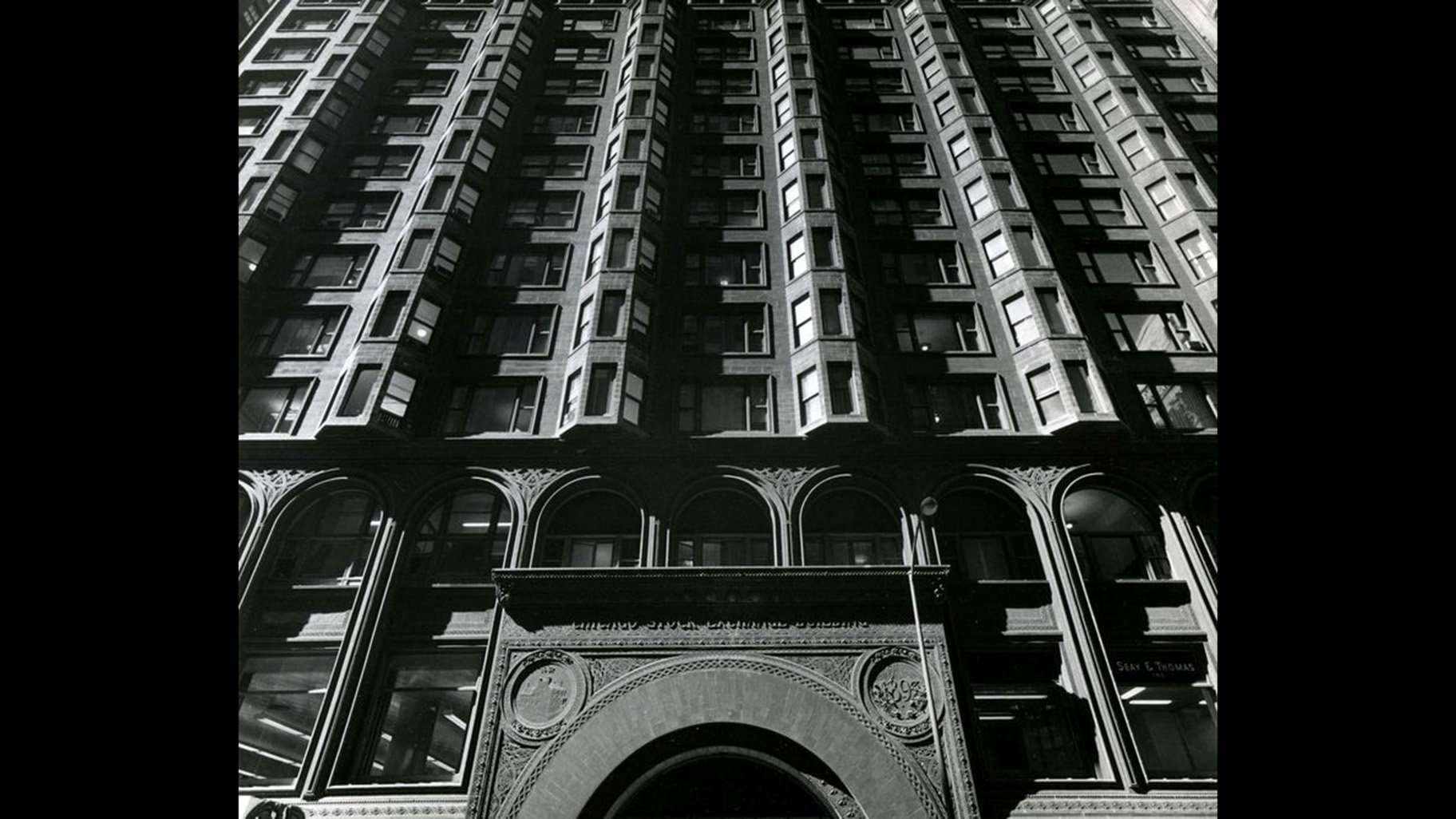 Chicago Stock Exchange
3. Garrick Theater
The 1891 Schiller Theater was another Louis Sullivan treasure. Later renamed the Garrick Theater, it was built at a time the city was heavily populated with Germans; in fact, it was built as a home for the German Opera Company. One of its most memorable features were the terra cotta busts of prominent Germans on the second-story arcade. Richard Nickel was able to rescue some of them before its 1961 demolition (it was replaced with a parking garage). Today, four are on the front of the Second City building in Old Town and more are scattered on residences around the North Side, making for a pretty fun headhunting escapade if you're so inclined.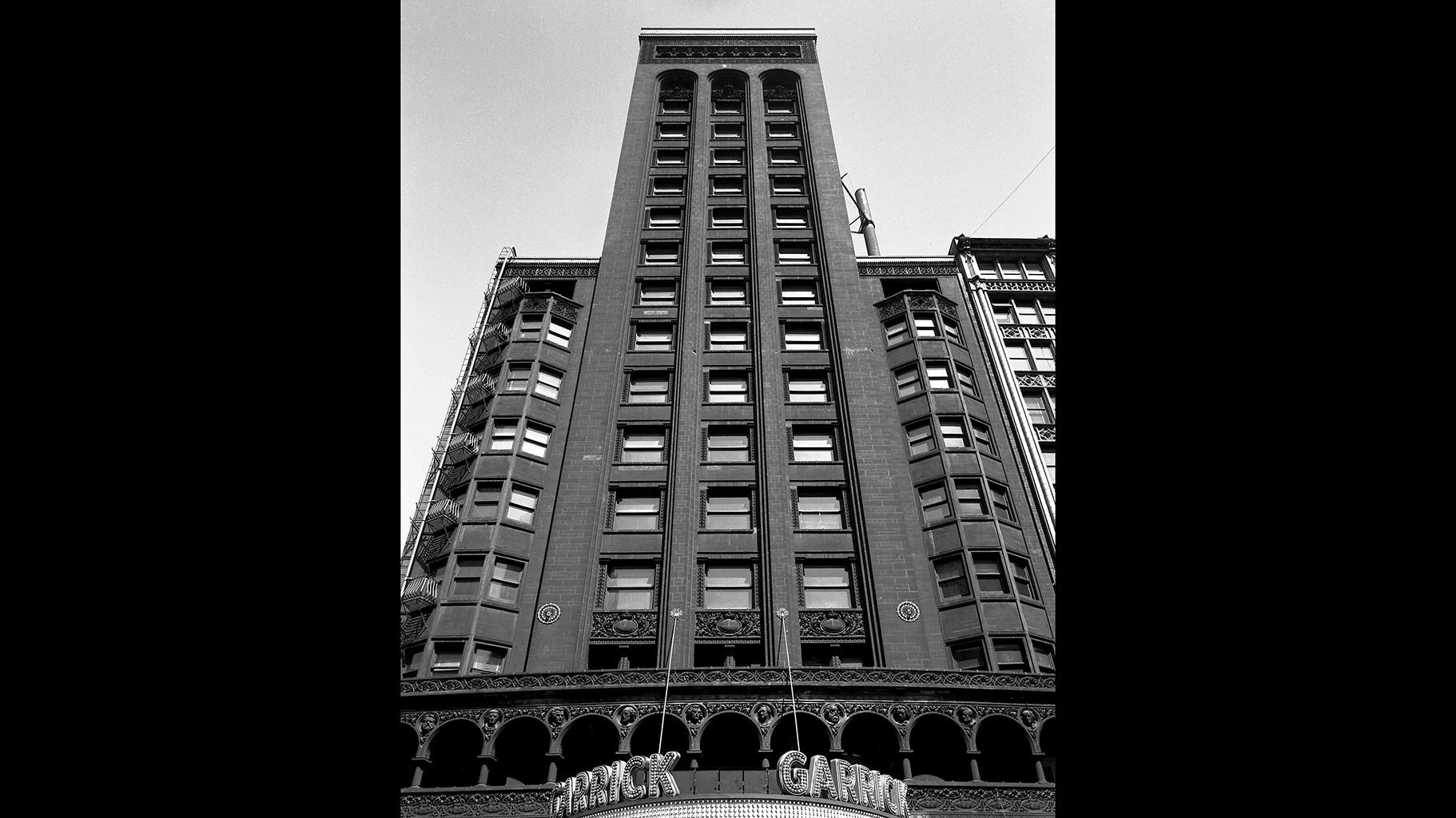 The Schiller Theater, later known as the Garrick Theater
4. Mecca Flats
Though it was built for the well-to-do to stay in while visiting the 1893 World's Fair, the Mecca Flats, with its graceful wrought-iron railings and glass-roofed central court at 34th and State Street, became an apartment building that was home to mostly middle-class African American families. Residents fought hard against its demolition, but by 1952 it was neglected long enough that the complex was condemned and torn down to make way for IIT's Crown Hall. The Mecca was immortalized in the 1924 jazz tune "Mecca Flat Blues," as well as Gwendolyn Brooks' masterful poem "In the Mecca."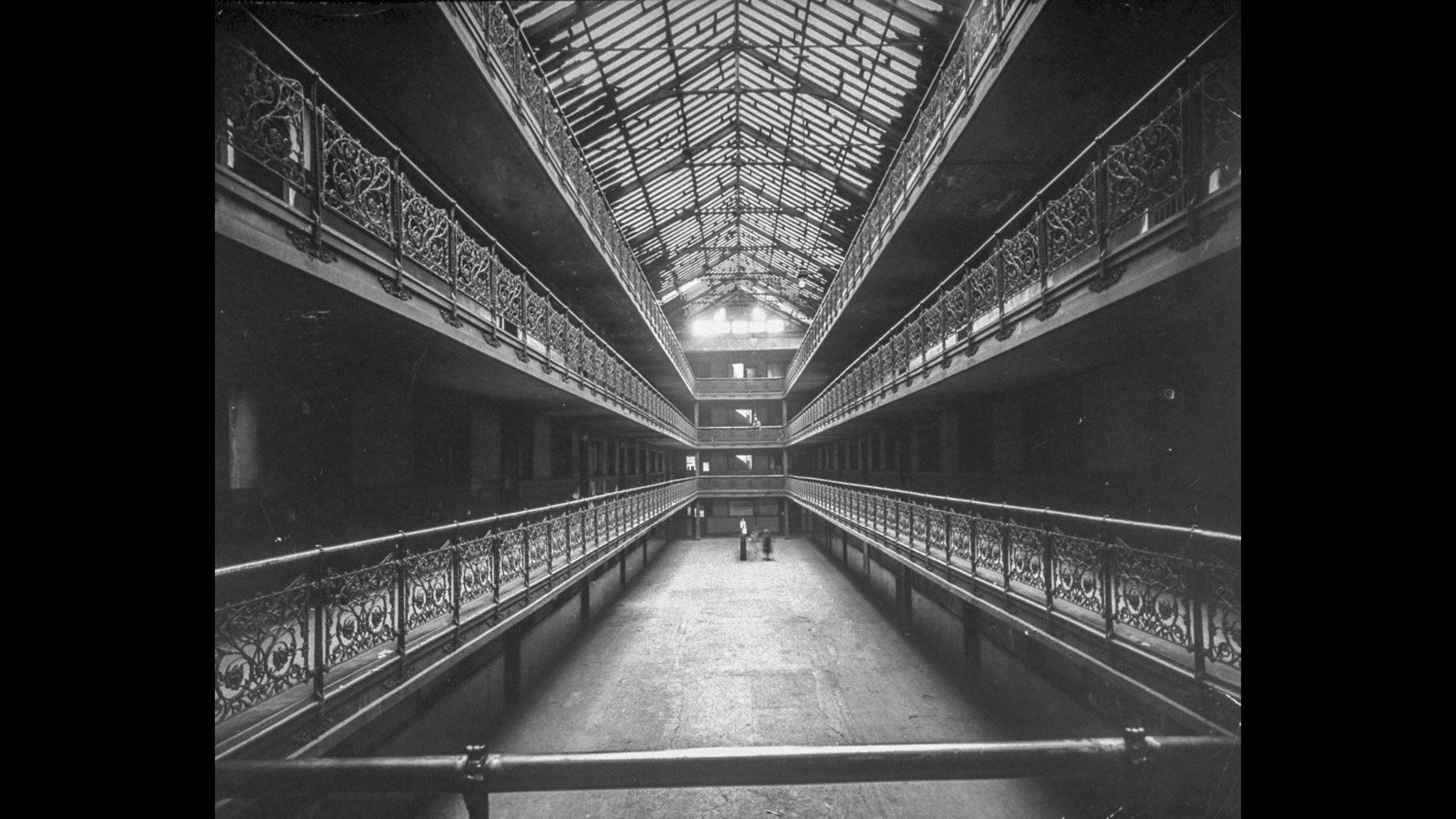 Mecca Flats
5. C&NW Wells Street Station
The 1881 C&NW's Queen Anne style Wells Street station created a grand entry for travelers arriving in the city. The red brick station was designed by W. W. Boyington, who also designed the Chicago Water Tower, at the present-day site of the Merchandise Mart. Its setting in the crook of Wolf Point left no room for expansion in the burgeoning city, so a new terminal was opened at Madison and Canal. The Wells Street terminal remained in place for freight operations until the Merchandise Mart opened in 1930.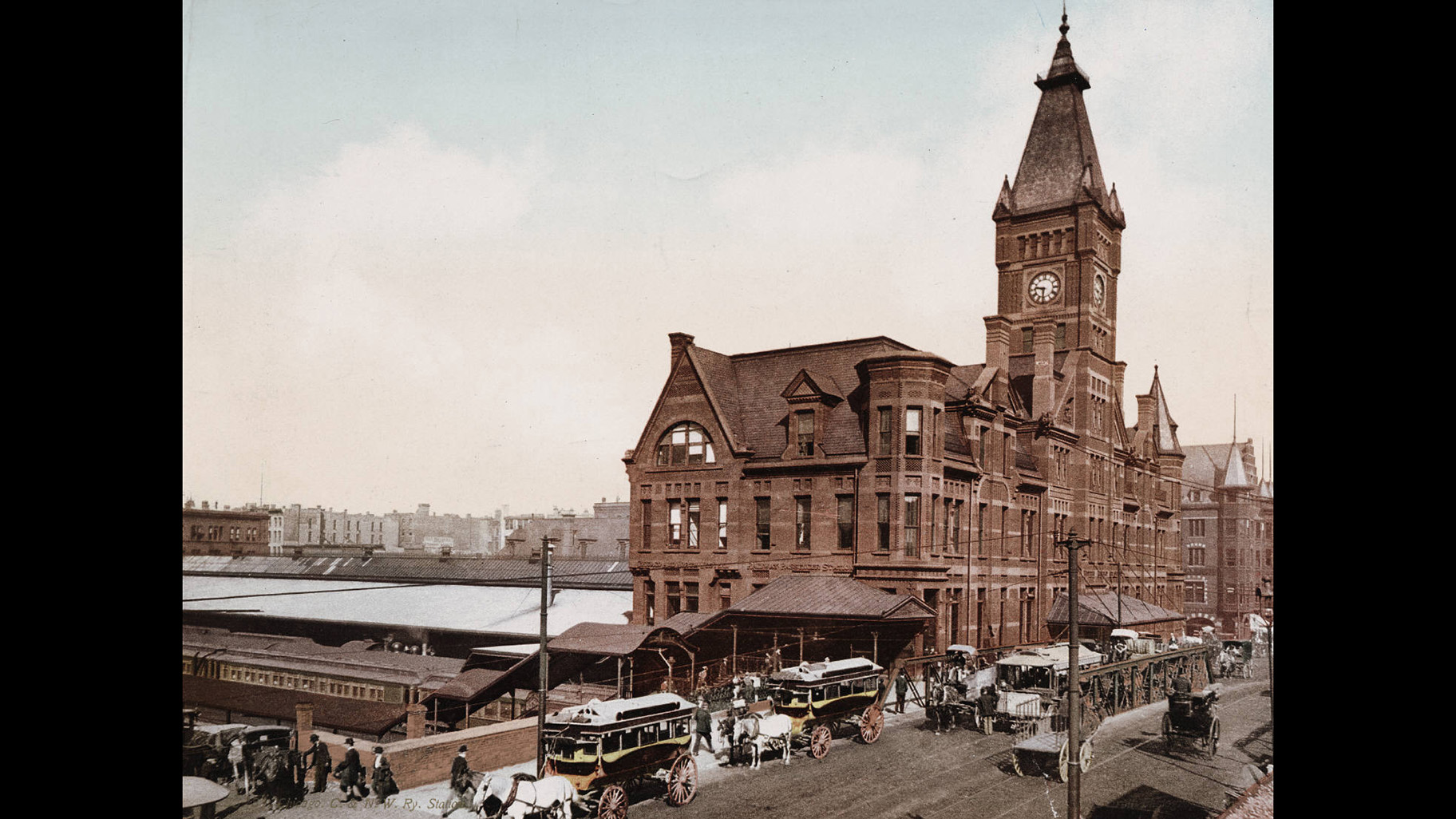 C&NW Wells Street Station
6. Palmer Mansion
Chicago's elite once erected their mansions in the Near South Prairie District, but it took a power couple like Potter and Berthe Palmer to get their wealthy friends to follow them north to a new neighborhood for the well-heeled. The castle-like Palmer mansion, designed by Cobb and Frost and completed in 1885, was the first on the Gold Coast at 1350 N. Lake Shore Drive and was at one time the largest private home in Chicago. After the Palmers' son left the home, it was briefly occupied and then stood vacant until it was razed in 1950.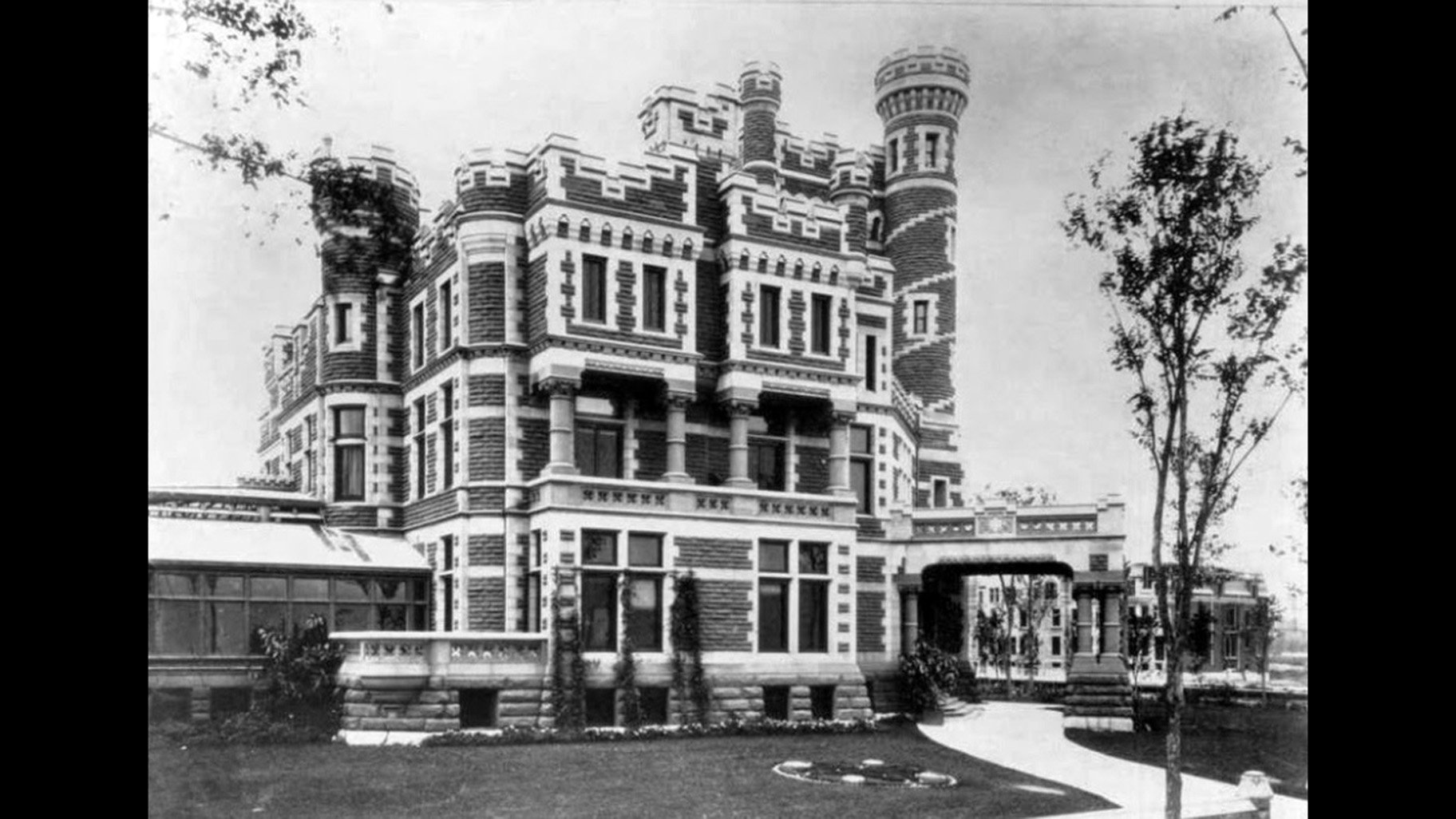 Palmer Mansion
7. Comiskey Park
When Comiskey Park was built in 1910, it was just the third concrete-and-steel stadium built in the major leagues. Baseball legend Bill Veeck had its famous exploding scoreboard installed in 1960. It was the site of eight no-hitters, four World Series, three All-Star Games, and one infamous Disco Demolition. The last game at old Comiskey was played on Sept. 30, 1990 and the park was demolished in 1991 as the new park rose across 35th Street.
Comiskey Park
8. Midway Gardens
It's impossible to talk about Midwestern architecture without Frank Lloyd Wright entering the chat, and one of the most intriguing designs of his career in Chicago was also one of the shortest lived. The 1914 Midway Gardens, a 360,000 SF concert and dance hall, stood for just 15 years in the Hyde Park neighborhood. The geometric design used yellow brick and concrete block to create an open-air beer garden with spaces for dancing and performance. It also incorporated Wright's signature art glass and Alfonso Iannelli's "sprite" sculptures. The facility passed through a few hands in its brief life before succumbing to the wrecking ball in 1929.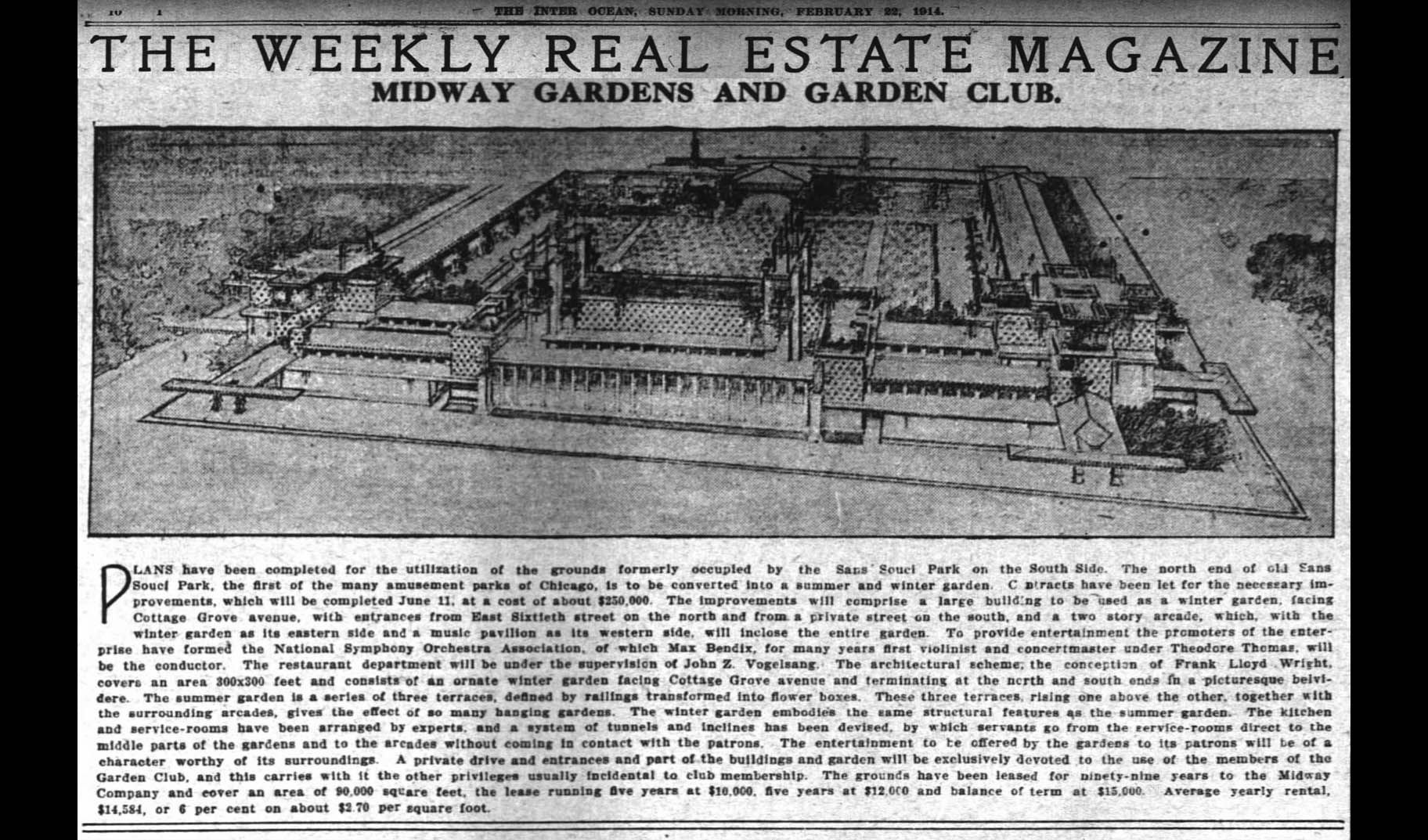 Midway Gardens
9. C&NW Madison Street Terminal
The 1911 Chicago and Northwestern Passenger Terminal at Madison and Canal was meant to replace the smaller Wells Street Station with five times the passenger capacity – a smart move for a city literally built on railroads. Architects Frost & Granger lavished the imposing terminal in terra cotta, tile and ornamental brick, and inside, an incredible barrel-vaulted ceiling rose above the waiting room. The head house was demolished in 1984 and replaced with the glass-and-steel 500 W. Madison building in 1987, and is today the site of Ogilvie Transportation Center.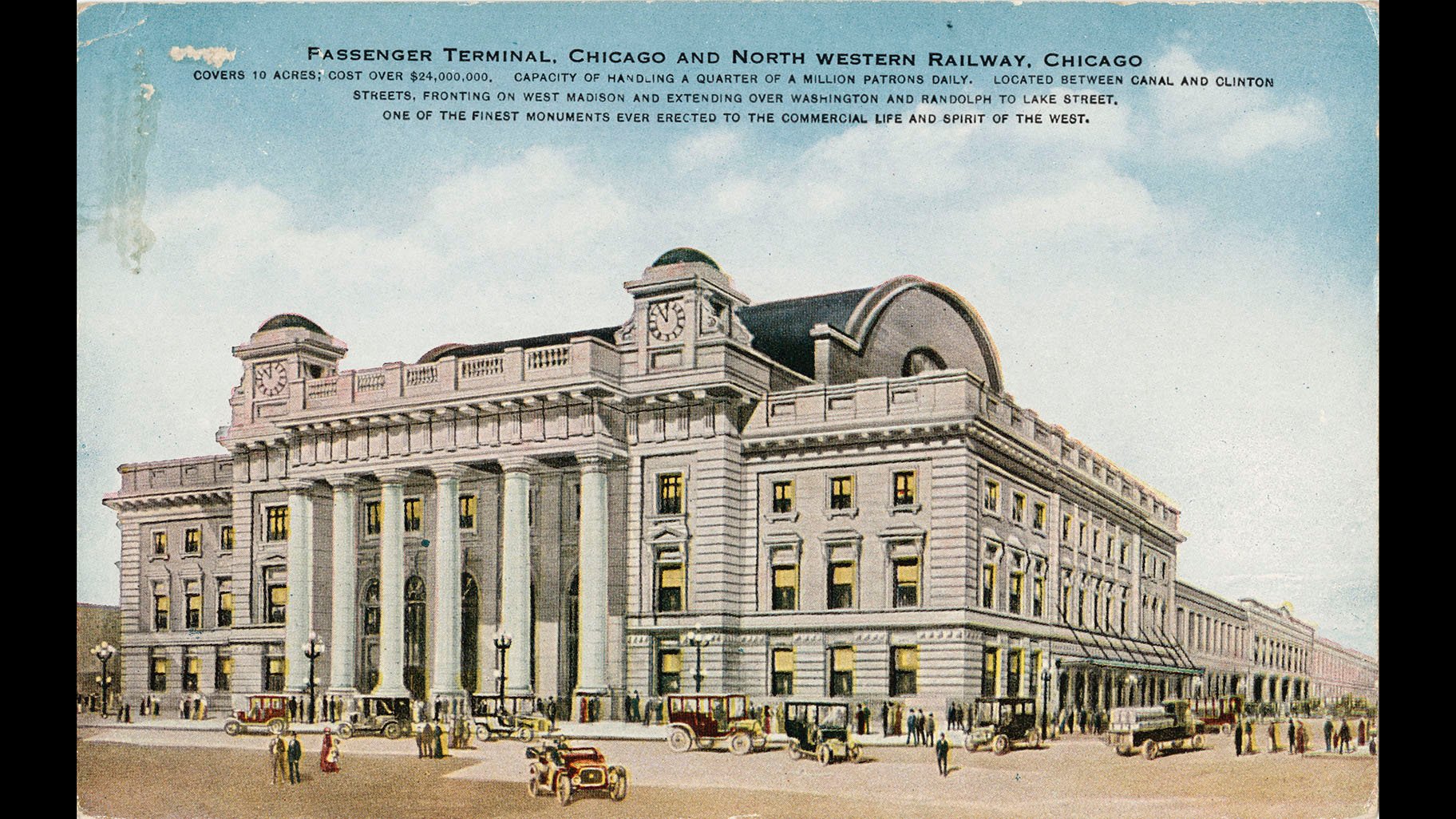 C&NW Madison Street Terminal
10. Home Insurance Building
If the modern skyscraper had a birthplace, it would be at the corner of Adams and LaSalle streets, where William LeBaron Jenney's Home Insurance Building rose with the light, strong steel frame that allowed it to reach the heavens. Though later scholarship indicates it might not have been entirely supported by the steel frame, Jenney's design brought together the group of architects and engineers known as the Chicago School who went on to develop the modern skyscraper, the building that continues to define Chicago's skyline and cement its architectural legacy.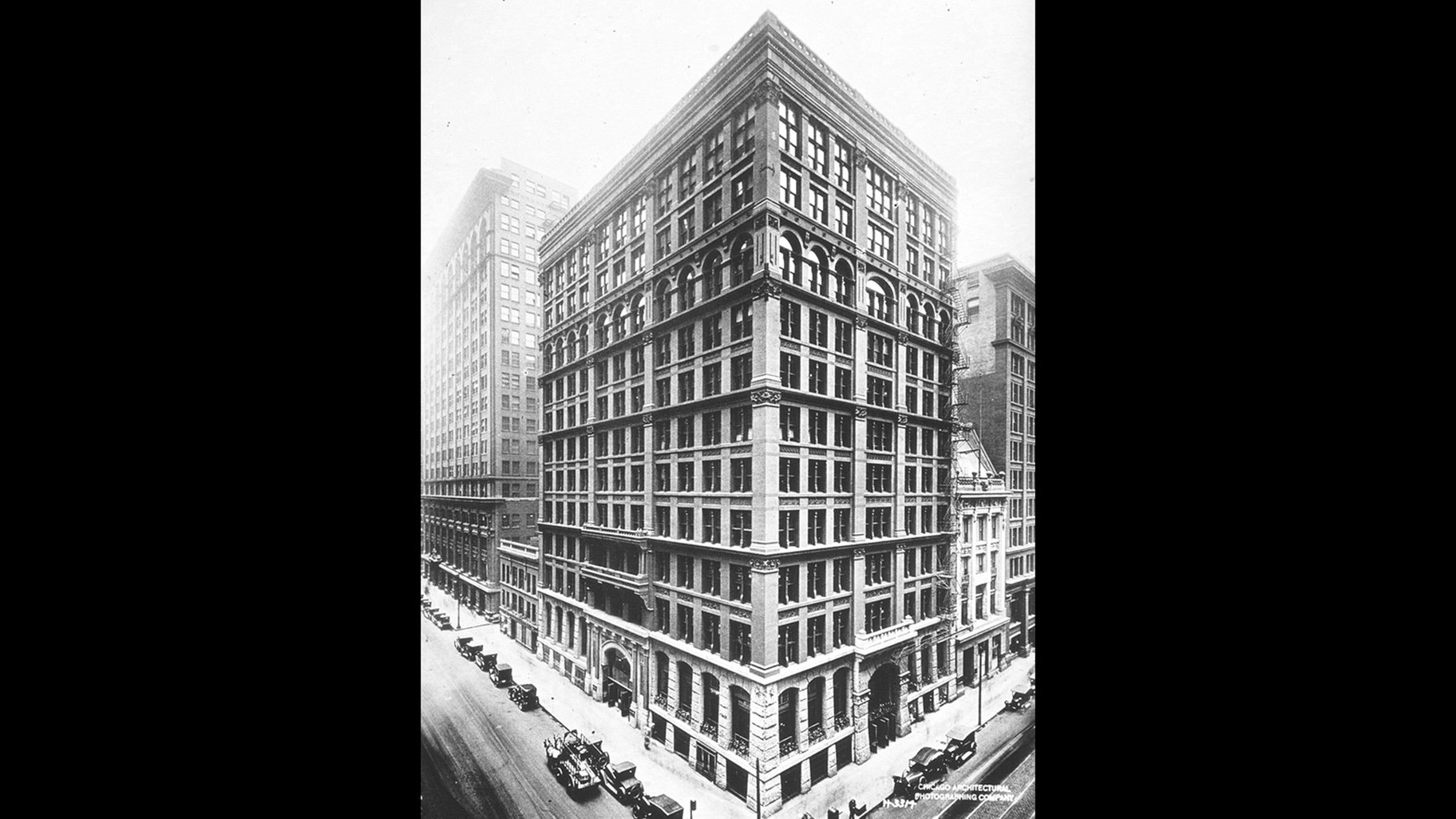 Home Insurance Building
11. Illinois Central Station 1893-1972
From 1893 to 1972, the Illinois Central Station tower and neon sign loomed large on the southern end of Grant Park. The Romanesque revival terminal featured a 13-story clock tower, what was then the largest train shed in the world, a giant sign with the Illinois Central logo, and the railroad's offices. But when Amtrak rerouted its services to Union Station, the station was closed and torn down in 1974. Today, it's the site of a residential development named Central Station.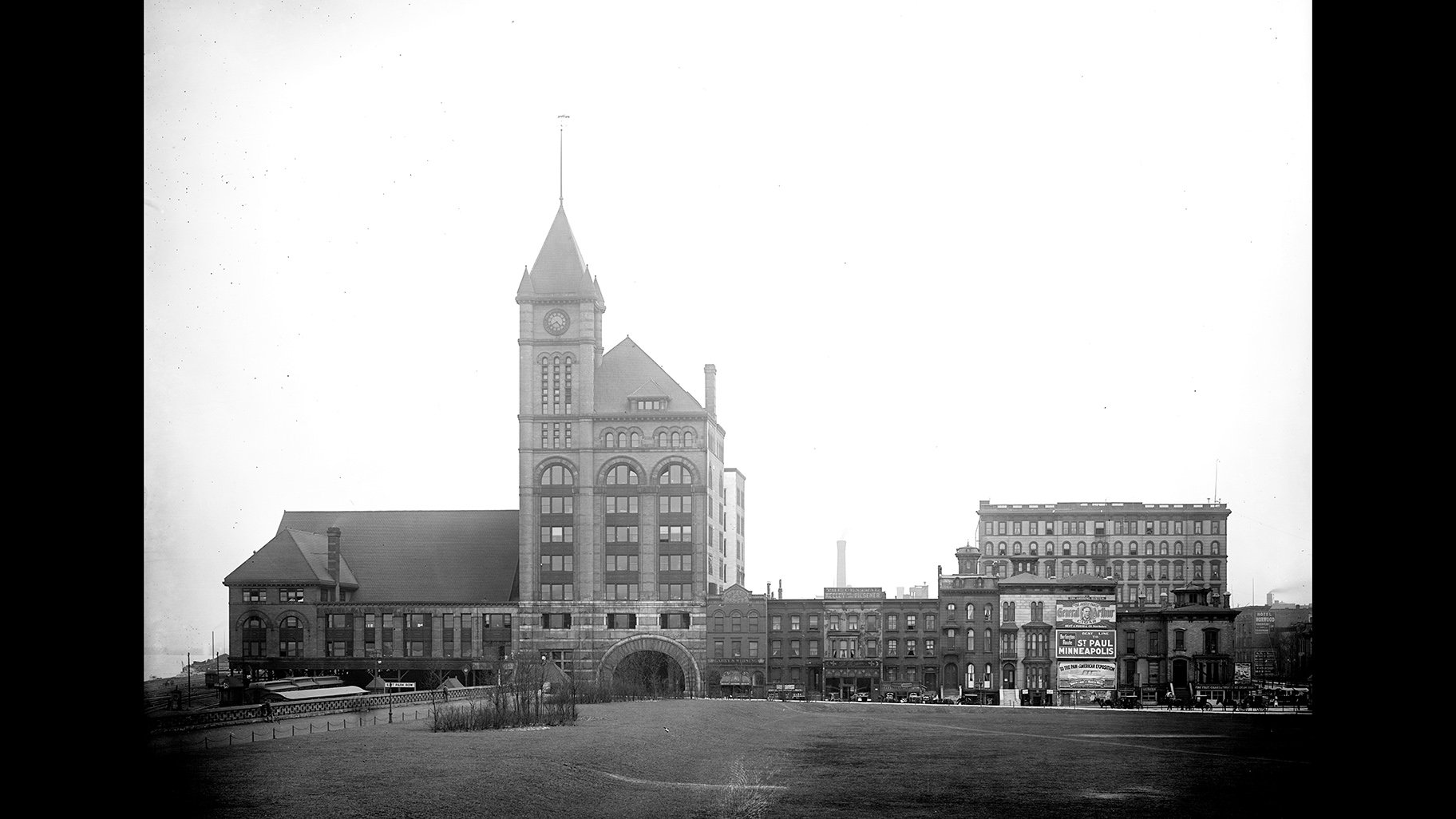 Illinois Central Station 1893-1972
12. Prentice Women's Hospital
Bertrand Goldberg's Brutalist Prentice Women's Hospital and Maternity Center hovered over Streeterville for just over 30 years, but its arresting, hive-like appearance endeared it to many over its relatively short life. The quatrefoil layout, with nursing stations in the central core and patients in the protruding petals, minimized the distance between staff and patients. After a yearlong fight by preservationists to save the building, Prentice was demolished in 2013.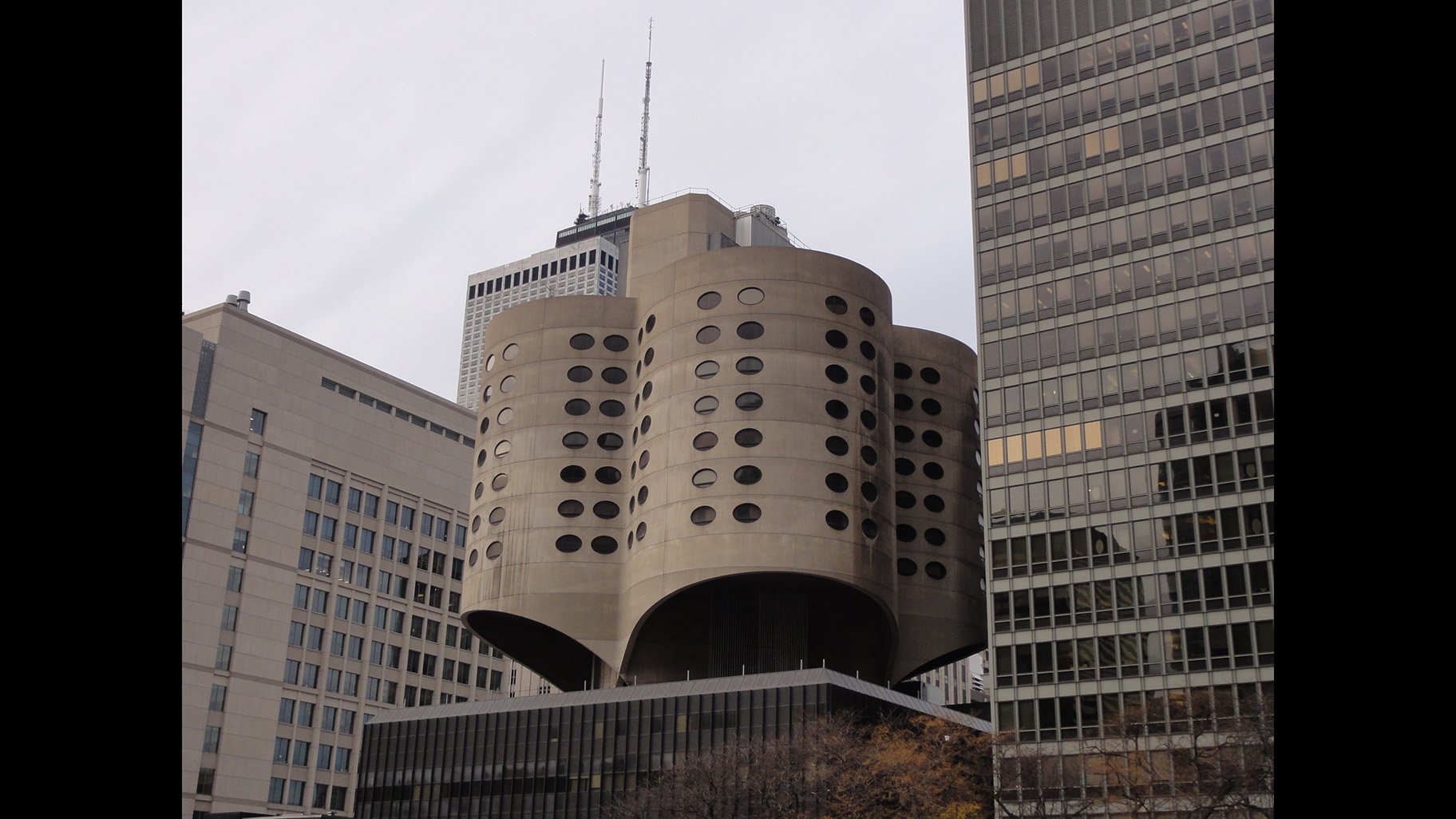 Prentice Women's Hospital
13. Masonic Temple
The 1892 Masonic Temple designed by Burnham and Root was, for a time, the tallest in the city at 21 stories, standing across Randolph Street from Marshall Field's. The tower featured arched windows and two high, narrow gables at the very top, where there were meeting rooms for the Masons who underwrote it. It was agreed to have been a magnificent building, but in 1939, the year of its demise, the Chicago Tribune deemed it "economically worthless" because of its poor elevator service and the surplus of office space in the Loop. The Joffrey Tower stands on the site today.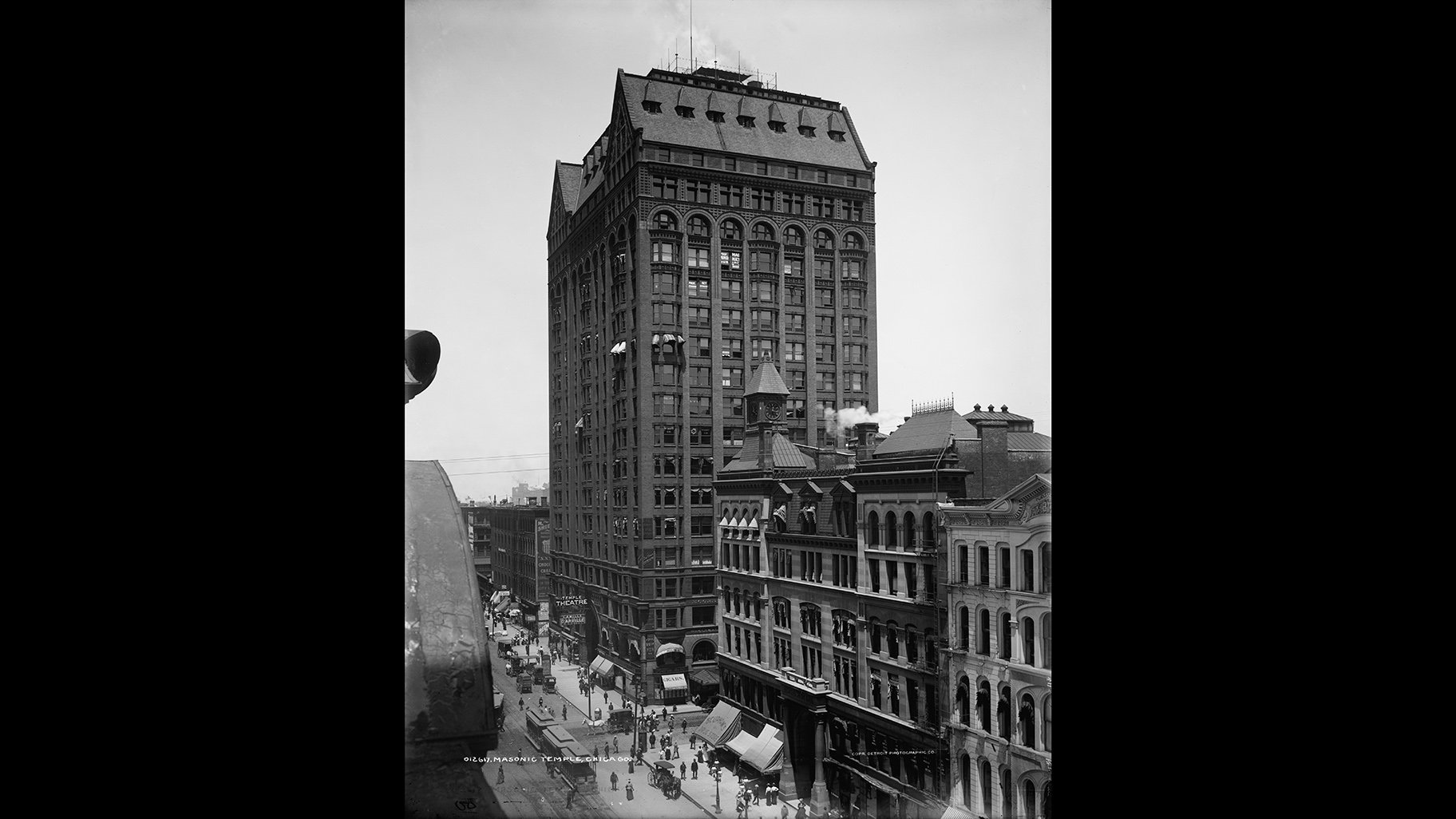 Masonic Temple
14. Chicago Stadium
The first Madhouse on Madison opened on the West Side in 1929 to be the home ice for the Chicago Blackhawks. In its 65-year history, two U.S. presidents accepted their party's nomination there, and not only hockey and basketball traversed the arena floor – six-day bicycle races, equestrian tournaments, circuses and boxing matches filled the stadium's 25,000 seats. Along the hulking stadium's roofline were bas-reliefs of athletes in classical sporting poses; today some of those reliefs are outside of St. Ignatius High School's gymnasium and the United Center stands on the stadium's old footprint.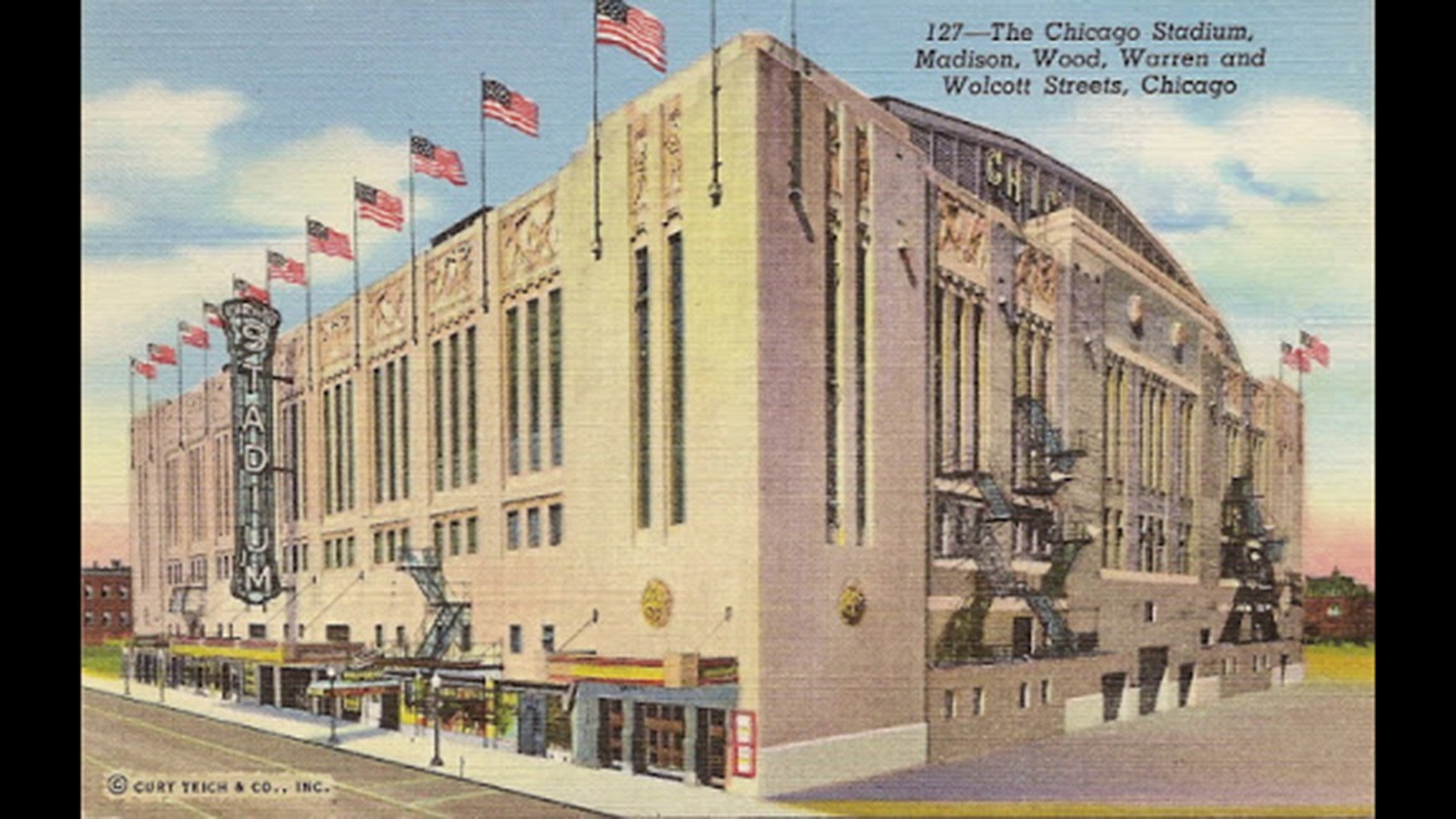 Chicago Stadium
15. The Coliseum
Are you even a city if you don't have a coliseum? The castellated façade of the Coliseum on South Wabash was built in 1899 from pieces of a dismantled Virginia prison. It was the first home of the Blackhawks before Chicago Stadium and the site of five consecutive Republic National Conventions, but Chicagoans who remember it probably saw a roller derby match, professional wrestling, or a rock concert there. It was shuttered in 1971 due to fire code violations, and stood vacant and neglected until the 1990s when it was finally completely razed.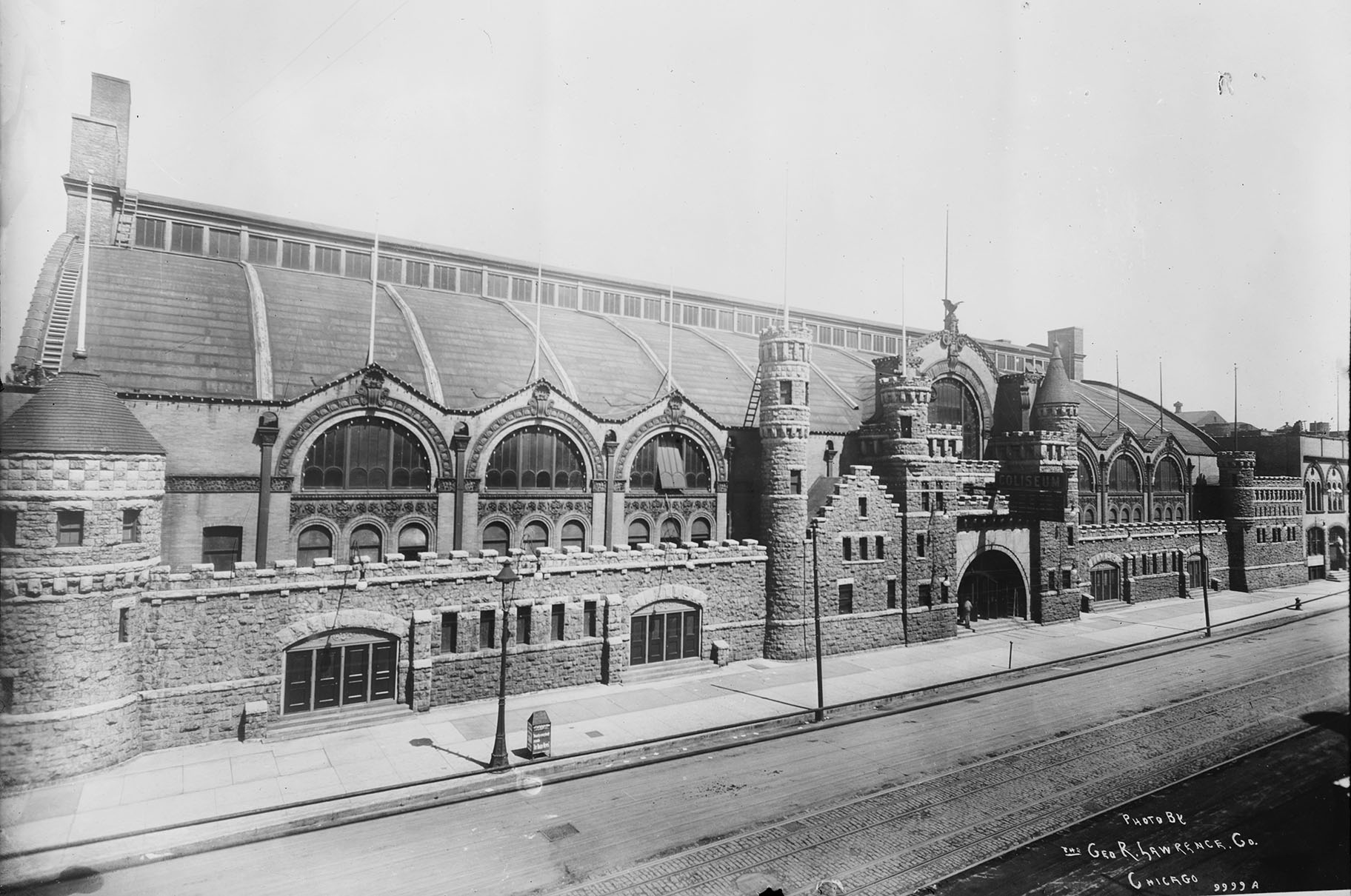 The Coliseum
16. Michael Reese Hospital Campus
Bronzeville's Michael Reese Hospital was the namesake of a real estate developer who left money in his will to construct a hospital open to all people, regardless of creed, nationality or race. What became the Michael Reese campus grew around the 1905 main hospital building. Perhaps the best remembered buildings were co-designed by Bauhaus architect Walter Gropius, who aimed to create spaces and landscapes that would serve the healing of the hospital's patients. The site was purchased by the city in 2008 and slated for demolition in anticipation of hosting the 2016 Olympics. It became the focus of a protracted battle between preservationists, developers and the city. Ultimately, all of the buildings on the campus were razed except for the low-slung Gropius-designed Singer Pavilion.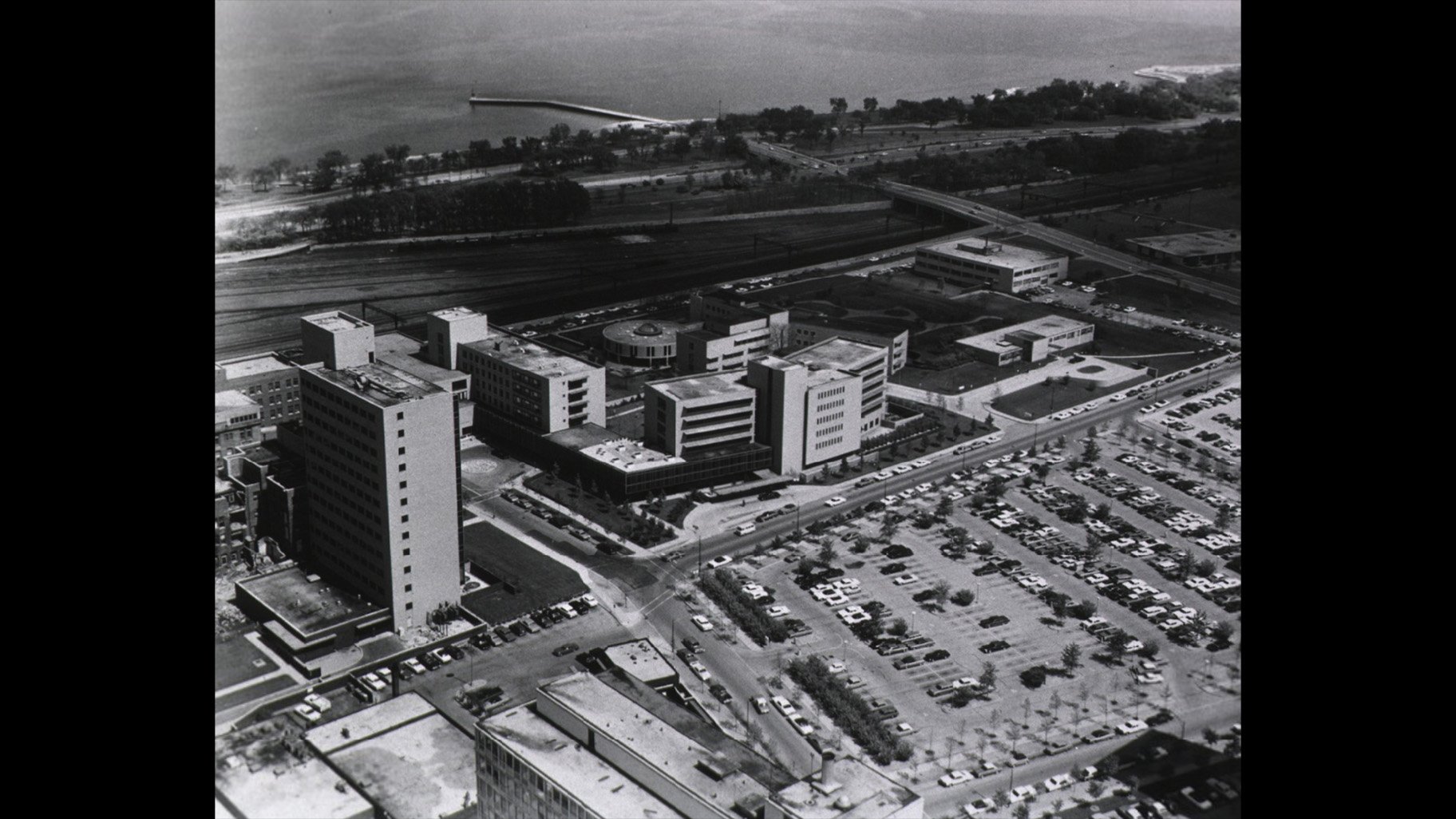 Michael Reese Hospital Campus