What does a song about a mythical creature have to do with one of Chicago's most prolific – and unusual – artists?
Geoffrey Baer explains.
---
Years ago I heard a song that was a hit, called "The Unicorn Song." What can you tell me about it?
– Arnold Jackson, Chicago
"The Unicorn Song" was a popular folk hit from the 1960s, made famous by the band The Irish Rovers. It's essentially about Noah leaving the unicorns off his Arc during the Great Flood, which is why we don't see them around anymore.
---
And yes, there is indeed a Chicago connection! "The Unicorn Song" was originally written by the one and only Shel Silverstein, famous for his books of poems and illustrations for children, like "The Giving Tree" and "A Light in the Attic."
Silverstein grew up in Chicago in the 1930s and '40s, first living in Humboldt Park and then Logan Square.
He attended Roosevelt High School in Albany Park, where he contributed to the school newspaper and worked as a hot dog vendor for a time at Comiskey Park. Silverstein bounced around to various local colleges before eventually joining the Army and serving in Korea.
Overseas, he started contributing cartoons to the military publication Stars and Stripes. But Silverstein really started to gain notoriety from his cartoons in Playboy, which might come as a surprise if you only know him from "The Giving Tree." 
Silverstein really had an incredibly diverse and eccentric career. He balanced writing poetry for kids with raunchy adult stories and songs – and he could border on the crude.
While researching this story, we discovered another connection – in the late 1970s, Silverstein paid a visit to our studios here at Channel 11.
Our archivist Mike McKee dug up an old episode of the "Soundstage" program from 1979, which featured a performance and monologue of sorts by Silverstein:
---
Over the course of just a few minutes you really get a sense of the range of his style and personality. He starts off with a few jokes, and then just a few minutes later is singing with a group of children … including a stirring rendition of "The Unicorn Song."
Silverstein also performed on WTTW in 1972 with comedian George Carlin. Unfortunately, the footage seems to have been lost over the years, but we did find a few photos.
By this time, Silverstein had long ago moved away from Chicago but would frequently return to his hometown. He'd perform at places like The Gate of Horn, a small club that used to be on the Near North Side.
"The Unicorn Song" wasn't Silverstein's only composition to make it big – he wrote several country hits, including "A Boy Named Sue," made famous of course by Johnny Cash.
Silverstein would continue to be creatively active for the next 20 years before passing away in 1999. But his Chicago ties outlasted him.
In 2000, "The Unicorn Song" was the inspiration behind a themed float in the Naperville St. Patrick's Day Parade.
Members of the O'Huntington Club built an "arc" for the parade and invited children to come aboard dressed as animals. And this time the unicorns weren't left behind – according to a newspaper report the club borrowed a "golden-horned" unicorn figure to accompany them.
---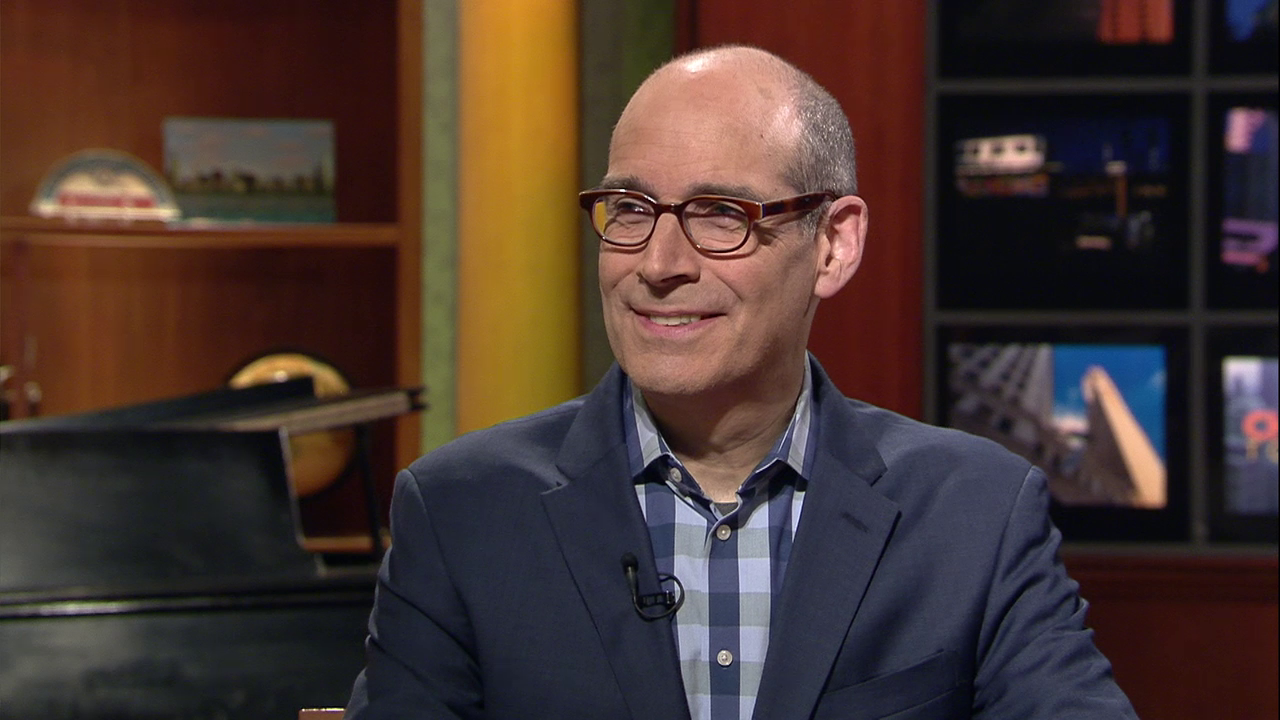 Did you know that you can dig through our Ask Geoffrey archives? Revisit your favorite episodes, discover new secrets about the city's past, and ask Geoffrey your own questions for possible exploration in upcoming episodes. Find it all right here.
Do you have a question for Geoffrey? Ask him
---