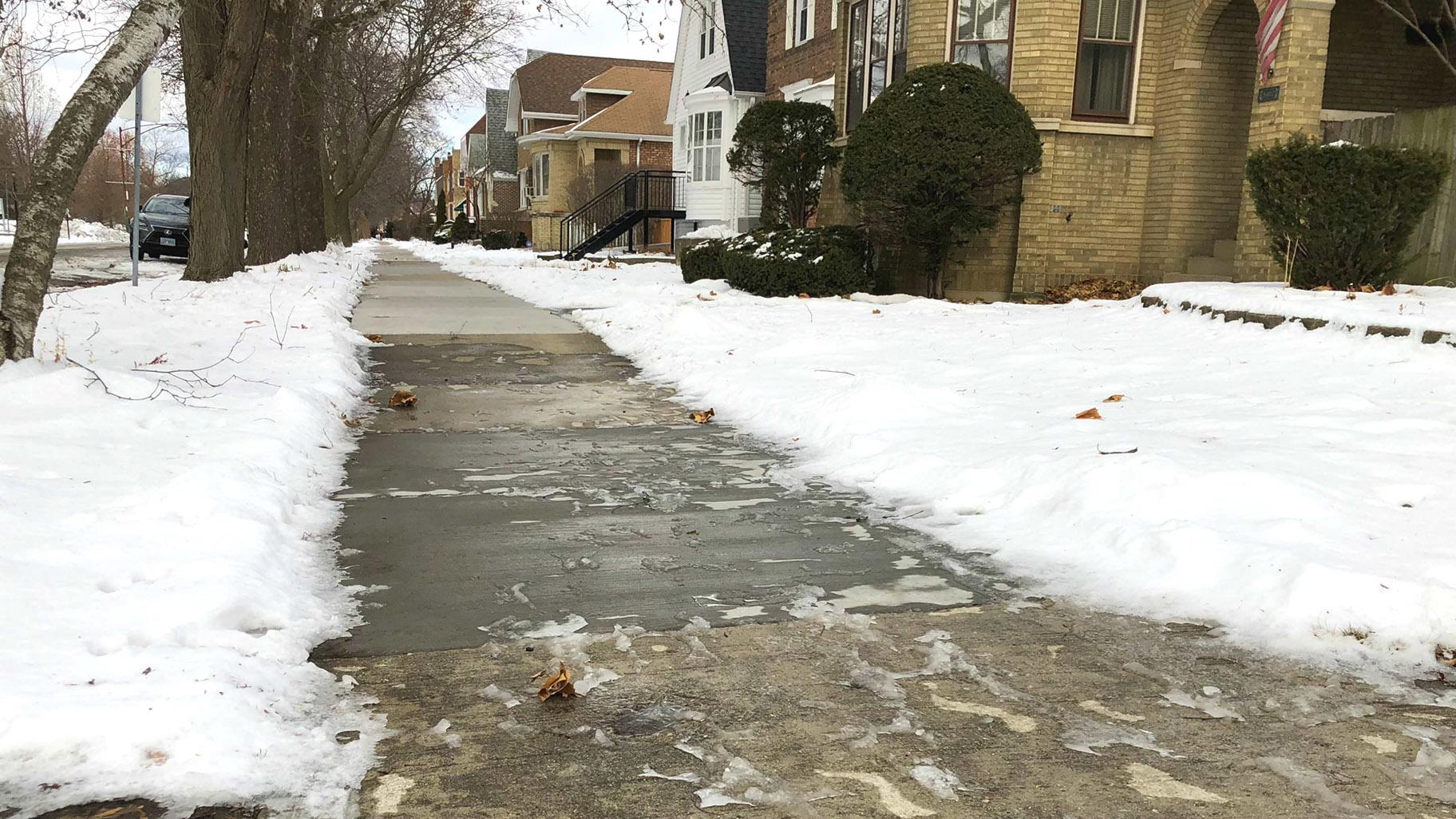 (Patty Wetli / WTTW News)
It doesn't take seven years to digest a wad of gum, humans can't catch warts from toads and Chicagoans can't be sued for shoveling their sidewalk.
Myths, all of them. 
Repeat, it's not true that, from a liability standpoint, property owners are better off leaving walkways unshoveled rather than risk removing the snow and having a pedestrian slip, fall and sue.
Maybe you've been treated to this tall tale from some old-timer with a Chicago accent so thick, he must know what's what. Or maybe you've seen this fiction asserted so frequently and authoritatively on social media — often deployed in response to a complaint about an uncleared walk — that it carries the weight of fact.
Nope, still bogus.
The first, last and only source on the subject is the Municipal Code of Chicago. And section 10-8-190 clearly states: "Any person who removes snow or ice from the public sidewalk or street, shall not, as a result of his acts or omissions in such removal, be liable for civil damages."
In fact, the Municipal Code, section 10-8-180, specifically holds "every owner, lessee, tenant, occupant or other person in charge of any building or lot of ground in the city abutting upon any public way or public place" responsible for removing snow and ice from the sidewalk, "creating a clear path at least 5 feet in width." 
In the event of an injury on an unshoveled walk, property owners can't be sued for that, either, because they didn't create the hazard in the first place. Though city ordinance allows for fines between $50 and $500 per non-shoveling offense, the rumors you may have heard about lax enforcement, well those are completely true.
Contact Patty Wetli: @pattywetli | (773) 509-5623 |  [email protected]
---