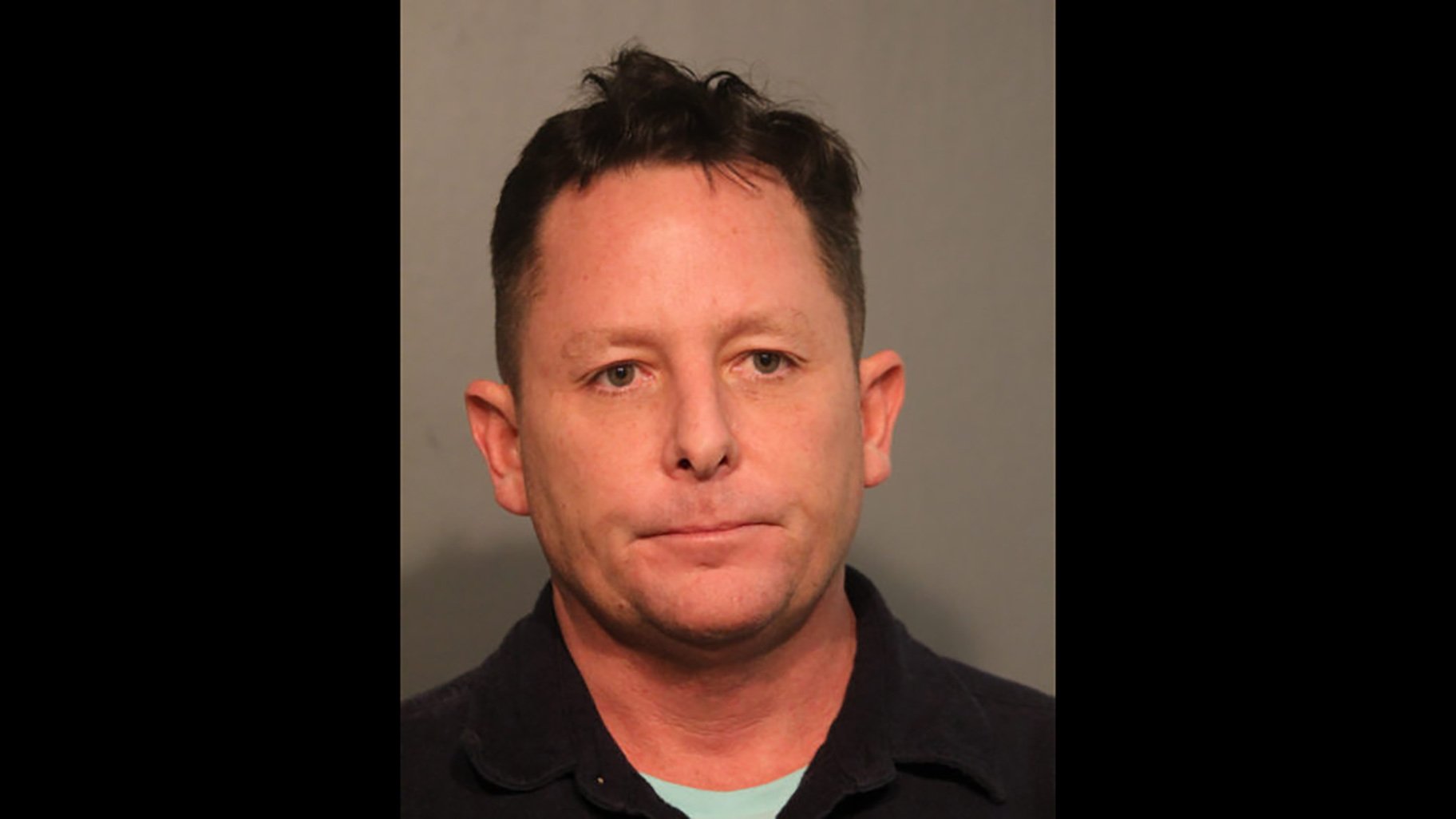 Brian Travis (Chicago Police Department)
A former Chicago Public Schools Junior ROTC instructor was arrested on Christmas Day at O'Hare International Airport and charged with sexually assaulting an underage female student from an Albany Park neighborhood high school.
Brian Travis, 46, was charged this week with a felony count of criminal sexual assault as well as a misdemeanor charge of simple assault after he allegedly abused a 16-year-old Roosevelt High School teen multiple times between 2018 and 2019.
Travis worked as a JROTC instructor at Roosevelt from 2015 until the end of the 2018-19 school year, according to a CPS spokeswoman. After leaving the school, he worked in the school district's JROTC office as a staffing manager until he was removed in early December.
"Protecting students is our highest priority," CPS said in a statement, "and the district removed Brian Travis from his position earlier this month based on allegations of sexual misconduct."
According to Chicago police, the victim was between 16 and 17 at the time of the incidents, and Travis was "in a position of authority." The Chicago Tribune reported that in October 2018 Travis allegedly texted the girl, asking her, "Do you want me to be your sugar daddy?"
Weeks later, they began smoking marijuana together and eventually began having sex, the Tribune reported. Another ROTC employee eventually saw Travis and the girl together in his car and told him to end the relationship. Travis then allegedly told the girl he could hire someone to kill that employee, but said he wouldn't if she agreed to stay in a relationship with him, according to the Tribune.
CPS said Roosevelt families were notified in December that a district employee had engaged inappropriately with a student. CPS plans to follow up that notice with another letter that will outline the allegations against Travis following his arrest.
The district also said its Office of Student Protections and Title IX has connected the victim with support services and is "committed to supporting" her.
Travis is currently being held in the Cook County Jail. He is due in court for a hearing on Jan. 2, 2020.
Contact Matt Masterson: @ByMattMasterson | [email protected] | (773) 509-5431
---
Related stories:
Lawsuit: 'Deliberate Indifference' of Board of Education Allowed Sexual Assault
CPS Chief Responds to Scathing Investigation into Student Sexual Abuse
Behind the 'Betrayed' Series with Chicago Tribune's David Jackson
2 Former CPS Students Sue Board of Ed Over Failure to Prevent Sex Abuse
CPS Failed to Protect Students from Sex Abuse: Tribune Report
---