In less than a week, marijuana will be legal in Illinois. Sales start at 6 a.m. next Wednesday – New Year's Day.
Cannabis dispensaries are preparing for long lines and excited customers – those that are approved to sell recreational pot, that is.
Medical marijuana patients can shop at 55 dispensaries statewide but so far, the state has only authorized 37 of them to also sell cannabis to recreational users (use our interactive map here). Those 37 are the only places it will be legal to buy pot come Jan. 1, unless the state authorizes other dispensaries before then.
---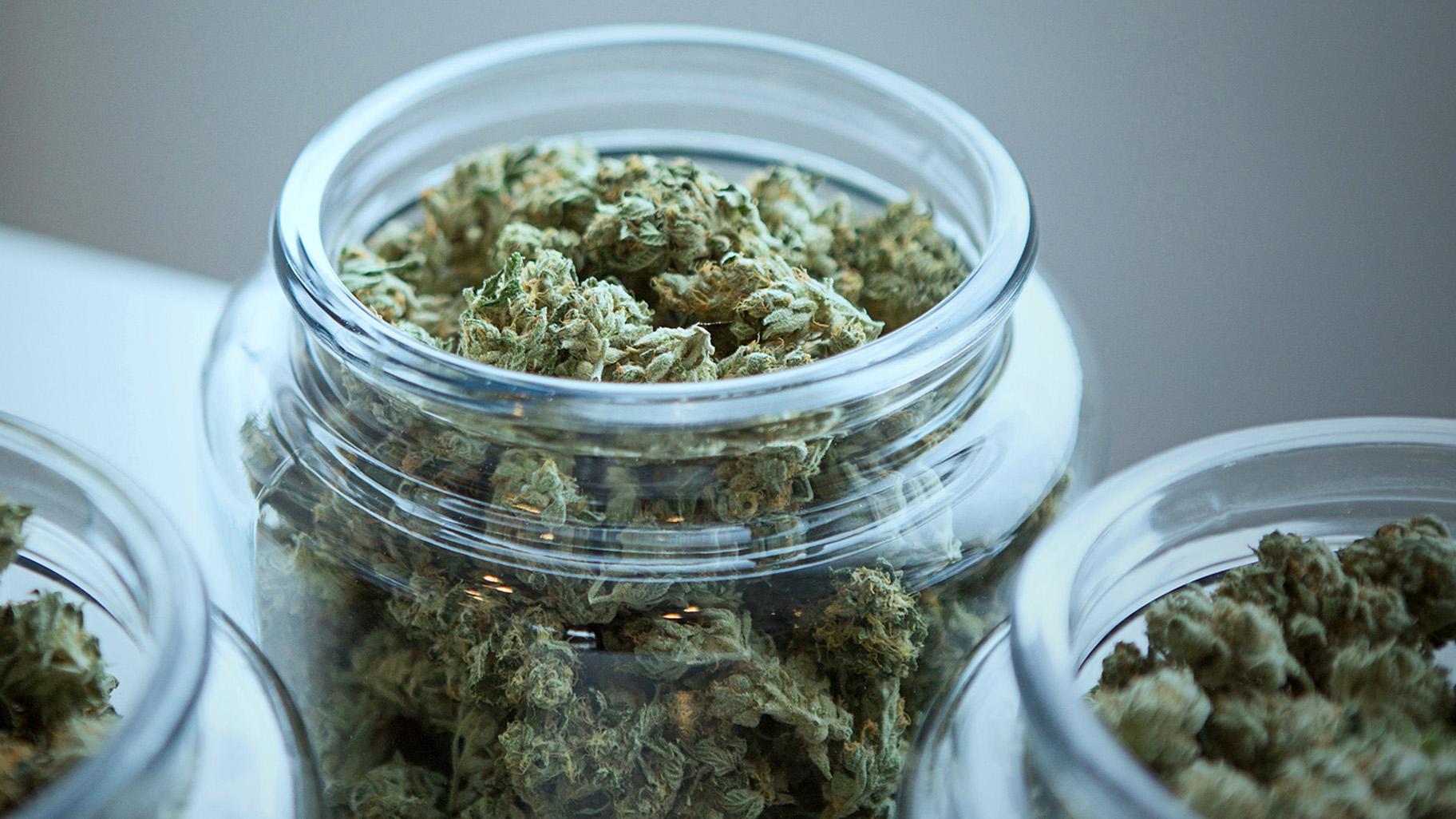 More: Your Guide to Marijuana in Illinois
---
While Illinois law also lays out a path for each of the 55 medical dispensaries to open second locations, none have so far been approved.
The state is refusing to say how many companies have even applied for the necessary licensing to open a second location.
"IDFPR will not be releasing the number of secondary site dispensary applications at this time," Illinois Department of Financial and Professional Regulation spokesman Chris Slaby wrote in an email Thursday.
Slaby did not respond to follow-up question from WTTW News asking why the state agency was keeping that information private, and when it would make it public.
The dispensaries that can sell recreational pot may well run out before everyone who wants to buy it can.
Four years ago, when state-authorized patients were first able to buy marijuana for medical use, Revolution Cannabis was only using a quarter of the space at its cultivation center in Delavan, Illinois.
In 2018, when Illinois made it easier to apply to the medical marijuana program and added more qualifying conditions, Revolution scaled up to 50%.
Now, the entire facility is in use, either as an office, greenhouse or processing.
"There's so much demand in the market right now we sell out of 100% of our product that we offer every single time we release it … we release it weekly and it's sold out within minutes," Shroyer said.  "Patients have been signing up for (state-granted medical marijuana) cards faster than we can actually build rooms. It takes quite a long time to design, engineer and then build a growing room and then actually grow the cannabis to bring it to market. It's about a two-year period. So whereas the market has doubled in size in the last year, it takes two years to actually build the rooms just to meet the demand."
Revolution didn't wait for the Illinois General Assembly before it began expanding; knowing Gov. J.B. Pritzker's stance, CEO Mark de Souza said the company made plans after his election.
"Since the bill became law there are number of major cultivators here in Illinois who have ramped up construction just like we have and we are doing our best under stewards of an industry under a great framework to ramp up construction and ramp up our output to the supply chain as quickly as possible in the safest manner possible," de Souza said.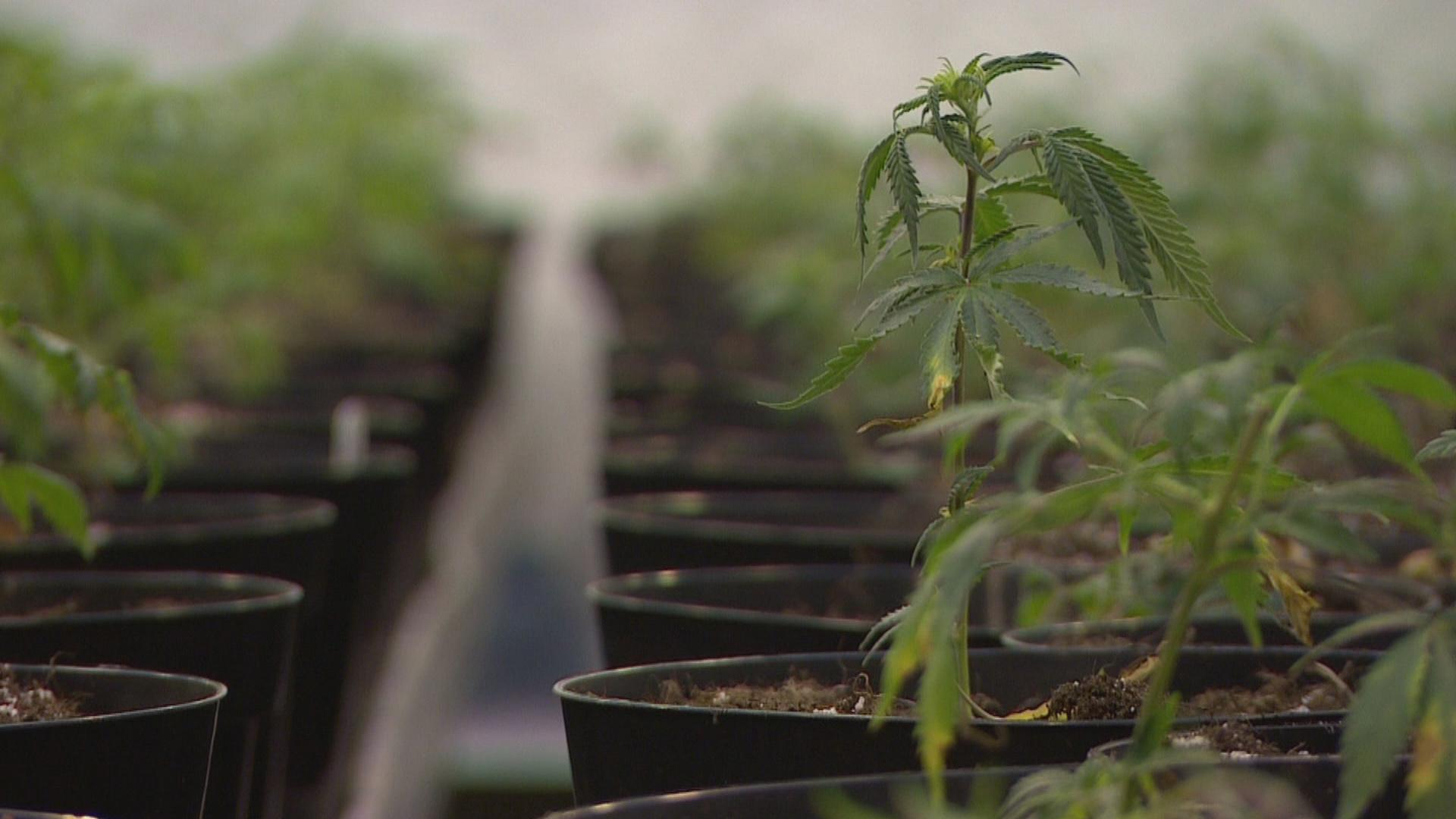 Construction is underway on a second building and is expanding its fenced-off footprint in Delavan from 10 acres to 80.
By the time construction's done in 2022 de Souza said Revolution will have spent $200 million in hope of making that and more back as the recreational market grows.
Cultivators predict legal, recreational marijuana will increase demand exponentially from the estimated 800,000 square feet of cannabis legally grown statewide now.
"At a minimum the state's going to need under its current framework, 4 million indoor canopy square feet," de Souza said.
He said Revolution will go from about 25,000 square feet of flowering canopy to 60,000 square feet by this summer, with a goal of 450,000 square feet by 2022.
All pot legally sold in Illinois must be grown in the state, from Revolution or one of the 20 other licensed cultivation centers like it.
If de Souza's numbers hold true, that leaves a Sequoia-sized 3.2 million square foot gap between marijuana supply and demand.
Legislators responsible for the new law acknowledged this potential in a Dec. 18 open letter, writing:
"Medical cannabis patients and caregivers have increasingly raised concerns … about product shortages, and alleged product & price manipulations."
They, and the state's new drug czar, are trying to assure patients who use marijuana as medicine that they won't be cut off thanks to protections in Illinois law.
"The state has tools at its disposal. We're paying attention to every single thing that happens in this industry. When we say we track from seed to sale, we mean we track from seed to sale. We know exactly what is happening," Pritzker's appointed cannabis regulation officer Toi Hutchinson said earlier this month at an unrelated press conference. "And we're watching to see how we can deal with any potential shortages that happen. Up to and including fining dispensaries for now having the product available at the same levels that they had before the law went into effect."
There are no such guarantees for recreational users.
Despite the higher demand, Revolution says it is not increasing the prices it charges dispensaries for its cannabis.
Follow Amanda Vinicky on Twitter: @AmandaVinicky
---
Related stories:
Council Rejects Recreational Marijuana Delay After Chaotic Meeting
Kim Foxx Vacates 1,000 Pot Convictions as Clock Ticks Toward Legalization
Lightfoot Clarifies Police Enforcement of Public Pot Smoking
20 New Illinois Laws to Know in 2020
---