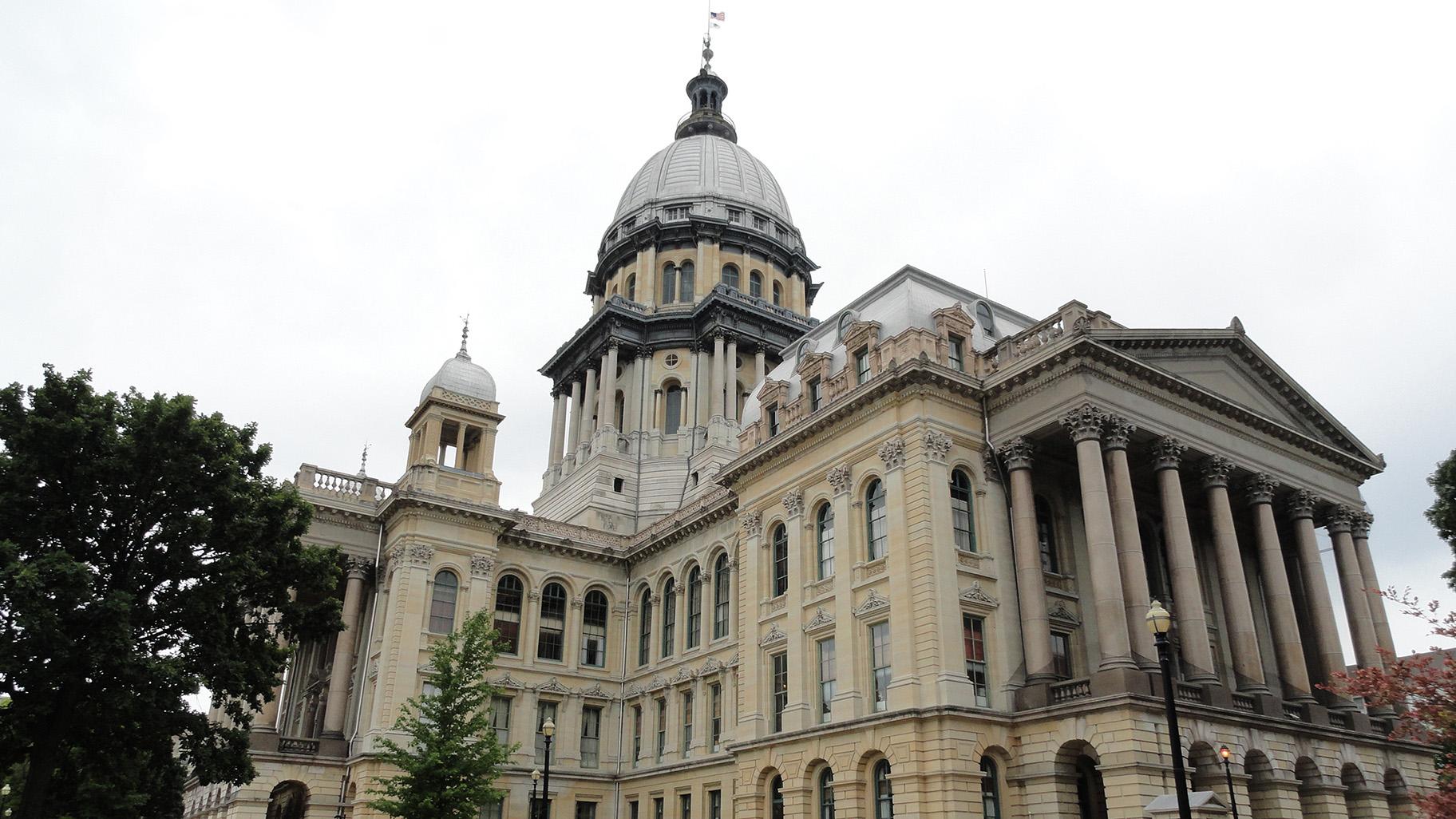 (Meagan Davis / Wikimedia Commons)
A new state commission has just over three months – until the end of March – to come up with recommendations on how Illinois can "improve public trust in government."
It's a lofty task given that, as the resolution creating the group put it, "the trust of the citizens in their government at all levels has recently been tested."
A FBI investigation that doesn't appear to have reached a final conclusion has already led to the resignation of a state senator and a state representative. The resignation of Sen. Martin Sandoval, D-Cicero, is set to take effect in January; his home and offices were raided by the FBI this fall. State Rep. Luis Arroyo, D-Chicago, stepped down in November, a week after he was arrested on a bribery charge.
Arroyo allegedly bribed a sitting senator to advance state legislation on behalf of a gambling client that had hired Arroyo to lobby the city of Chicago.
"Today went well," commission co-chair Sen. Elgie Sims, D-Chicago, said on Monday after the group's initial meeting in Chicago. "There was very little partisan rancor. Everybody laid out their positions. We talked honestly about the fact that there's a problem. We acknowledge that there's a problem and we want to find solutions. How we get to those solutions, that's where the differences are going to come in."
Whether Illinois should continue to permit lawmakers to work simultaneously as lobbyists is one of the changes the Joint Commission on Ethics and Lobbying Reform is apt to consider.
While some states have full-time, professional legislatures, Illinois' General Assembly is organized as a part-time citizen body, meaning that it's legal for legislators to have other jobs.
Rep. Dan McConchie, R-Hawthorn Woods, said he appreciates the fact that legislators come to Springfield with the experience and insight of having jobs as varied as dentist, farmer and insurance agent.
"Personally I think it is valuable, and if we're going to have that, we need to figure out how we are going to try to address the ethical issues that brought us here in a manner that allows people to continue to do that … as a positive to their legislative work, and not have the opposite: People who join the legislature in order to somehow fatten their personal bottom lines because of their power and political affiliation," he said. "What's happened in the past few weeks and months says that we have some shortcomings."
Illinois House Speaker Michael Madigan, who also serves as the chairman of the Democratic Party of Illinois, is a well-off property tax attorney at his namesake Chicago law firm, and according to the Chicago Sun-Times was recorded by the FBI on a wiretap worn by former city Ald. Danny Solis, who was serving as a mole for the feds in a case that led to corruption charges against Chicago Ald. Ed Burke.
Senate Republican Leader Bill Brady of Bloomington has come under scrutiny for not openly and explicitly declaring that he's making a profit from video gambling, even as the legislature debated gambling expansion and video gaming taxes.
Outgoing Sen. President John Cullerton of Chicago and House Republican Leader Jim Durkin of Western Springs also work as attorneys.
Sims, the commission's co-chair, is listed as a "government relations and public policy lawyer" with the firm Foley & Lardner LLP. He's listed as a lobbyist with the city of Chicago and Cook County – two units of local government that require lobbyist registration and that make that information publicly available online.
But other communities don't have the same requirements, and Sims said that's one of the issues the commission should research.
"I could do work in DuPage (County) and other people do lobbying work in DuPage but they don't have to register," Sims said.
Same with Kankakee, Iroquois, McHenry and Lake counties, he said.
That "rules apply and transparency is provided to the public is critical for me," he said. "I want transparency in the process period … I want to make sure that there's faith in the process."
Sims said "under the guidelines of the commission's charge, I don't think anything's off the table" in terms of ethics.
But that is limited to what's specifically outlined in the resolution that created the commission, which lists the group's duty as reviewing the state government's ethics, lobbyist registration, and Public Officers Prohibited Activities acts as well as procurement, or purchasing, code.
That would not include, Sims said, other issues often connected with governmental ethics and transparency, like campaign finance and the process by which legislative district boundaries are drawn – topics which Republicans appointed to the commission say they may want to consider.
McConchie also said he wants the commission to review any potential areas that are prohibited under federal law but which are not illegal under state law.
The ethics commission is scheduled to next meet in Chicago on Jan. 15.
Follow Amanda Vinicky on Twitter: @AmandaVinicky
---
Related stories:
Embattled Illinois Sen. Martin Sandoval to Resign
Lobbying by Sitting Illinois Lawmakers Under Scrutiny
Illinois Rep. Luis Arroyo Faces Federal Public Corruption Charge
Spotlight Politics: Federal Probe Circling Closer to Speaker Madigan
What the Feds Were Searching for When they Raided Sandoval's Office
---