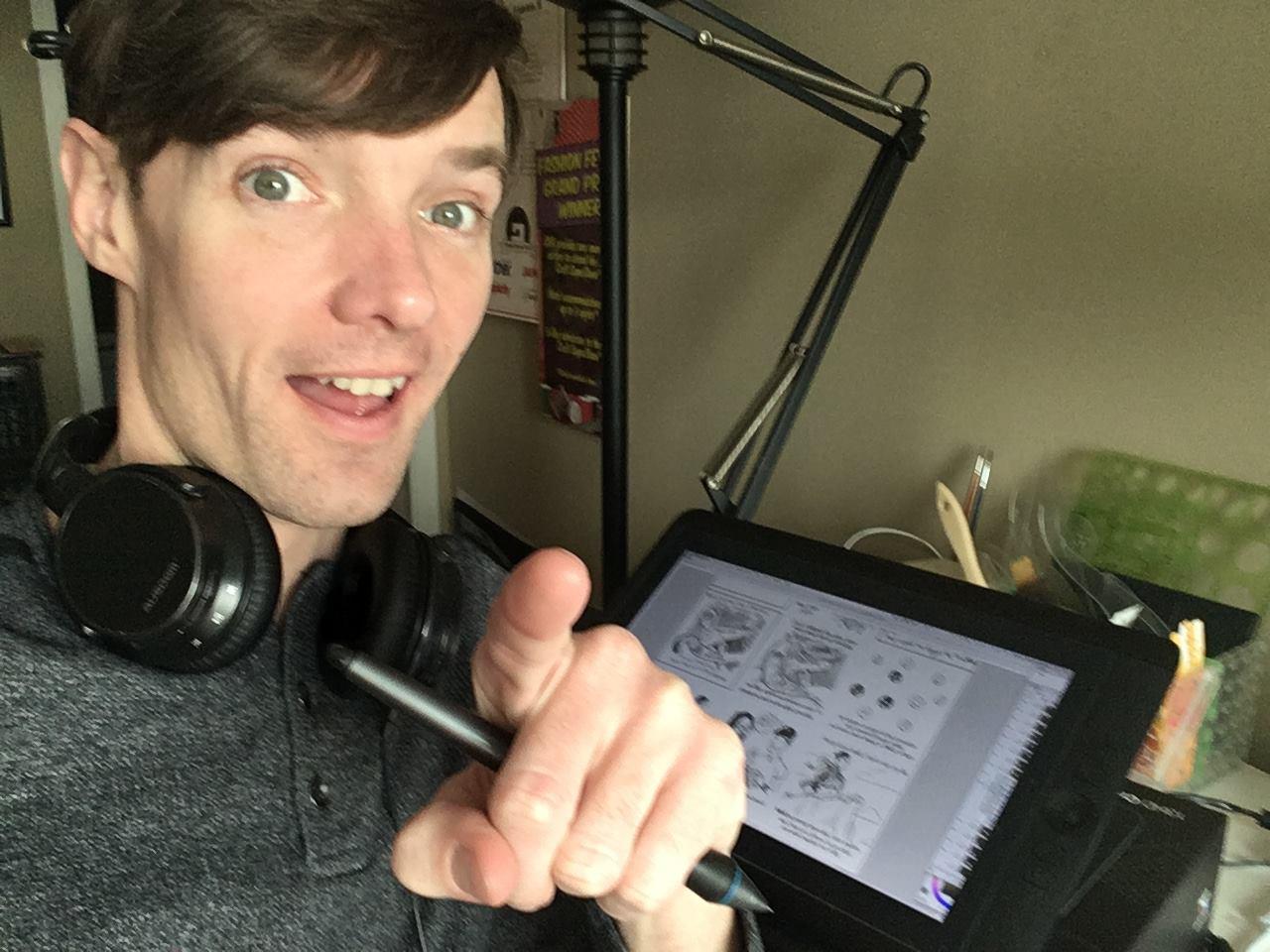 Ed Siemienkowicz (Courtesy of F*cking Forty)
In 2014, Chicago comic artist Ed Siemienkowicz turned 40 and had what he called "the worst year" of his life. He lost his job. He had to move. He had several failed relationships.
And he was diagnosed with pancreatic cancer.
During his remission in 2015, Siemienkowicz began working on a graphic novel about that horrible year. He called the work "F*cking Forty."
Two years later, the cancer made an aggressive return, but this time there was no recovery. Siemienkowicz died on July 30, 2017. He was 43 years old.
After his death, it was discovered that he had completed a 246-page manuscript for the graphic novel and inked the very first page.
But Siemienkowicz's story didn't die with him. A group of more than 150 people came together to complete the graphic novel, including Eisner Award-winning comic book writer and artist Jill Thompson.
After about two years of work, Siemienkowicz's novel has been released online.
"It's so beautiful how all these people came forward and worked together to see that his work was finished and not just his friends, but strangers from around the world who were moved by the project," said Evanston resident Vanessa Walilko, who dated Siemienkowicz and promised him she would get his novel published.
Albany Park resident Darick Maasen, who was friends with Siemienkowicz and worked on the novel, echoed that sentiment.
"(This novel) only exists because of love," said Maasen. "Even when you're sad, you're remembering the whole time it was finished by someone else. Someone else saw this was important and supported it, and made it happen."
Walilko believes Siemienkowicz would've been touched by all the support.
"I don't think he thought this is how people would've reacted to his passing and to his work. And there is a certain artist Ed really admired, Jill Thompson, who was one of the first people to volunteer. That would've floored him completely," Walilko said. "I don't think he'd have words for how much this would mean to him."
Maasen believes if Siemienkowicz had been given the choice to complete the book himself or have 150 artists and friends finish it, he would've picked the latter.
"He was the most lovable narcissist you'd ever met. He's very supportive of other people and he loved attention, too," Maasen said. "I think he'd be over-the-moon excited and thrilled."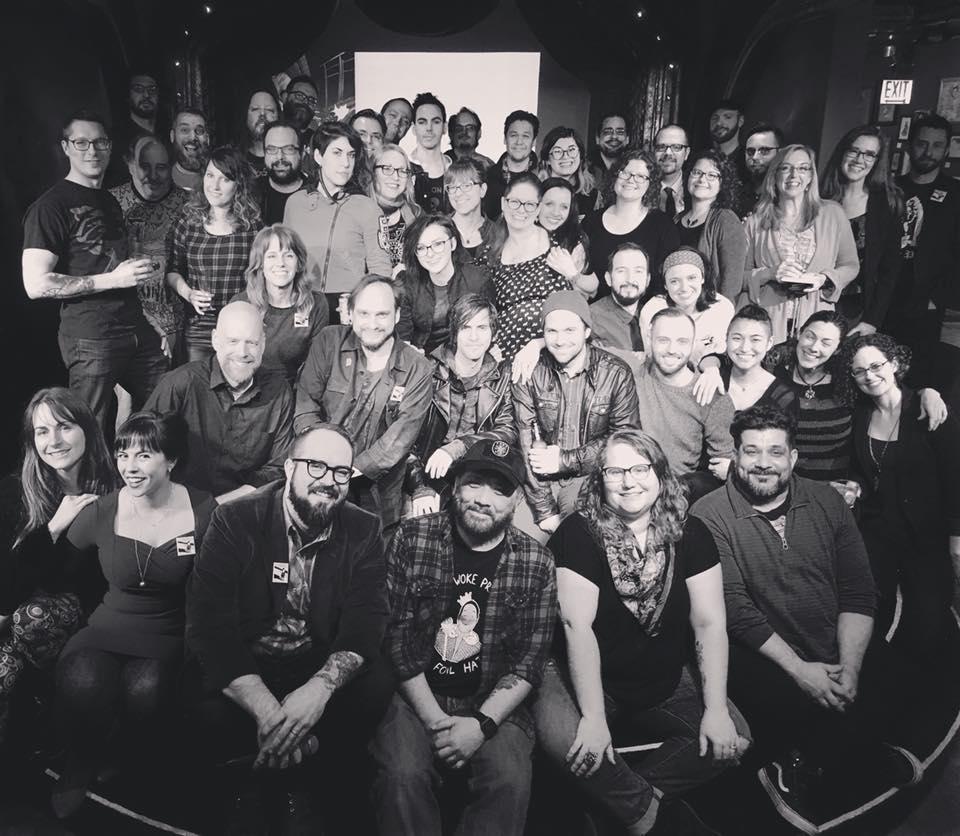 This photo represents roughly a third of the more than 150 people that worked on "F*cking Forty." (Courtesy of F*cking Forty)
While Maasen was one of the main catalysts behind the project, he didn't read the novel in its entirety until it was completed late last month.
"It's very emotional to hold it in your hands," said Maasen, who printed himself a copy. "It's a very heavy story but it makes you feel very light because it lets you know no matter how hard things are for you or what you're going through, there's so much love in this world."
That's just the message Siemienkowicz wanted to send with his novel. "You may feel alone, but you're not. People love you and want the best for you," Maasen said. 
Walilko hopes the novel inspires readers to finish their projects and help others. "If they're going through a hard time, I hope they're inspired by the absolute triumph of (Siemienkowicz's) spirit. … He was really special and I hope people see that."
In addition to Siemienkowicz's story, "F*cking Forty," the book includes some of his artwork, as well as art and letters by others as a tribute to him.
To download a copy of or read more about how the novel came to be, visit F*cking Forty's website.
Contact Kristen Thometz: @kristenthometz | (773) 509-5452 |  [email protected]
---
Related stories:
130 Artists Unite to Complete Chicagoan's Graphic Novel
Family Secret Inspires Graphic Novel 'The Hunting Accident'
'Comic Nurse' Addresses Illness, Caregiving in Graphic Novel
---