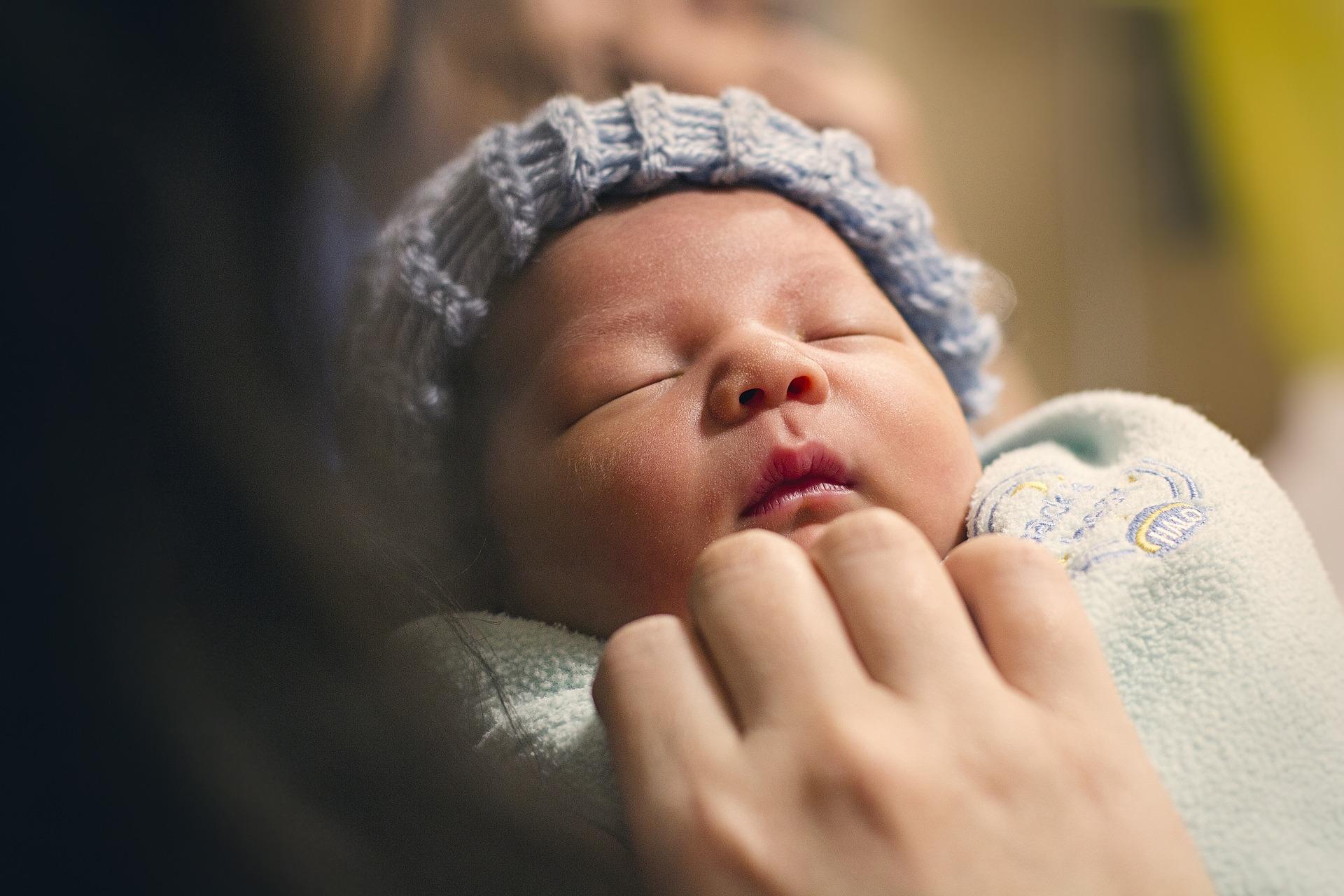 (Kimpton_House / Pixabay)
There are 12 million infants and toddlers living in the United States, but the state in which they spend their first few years can make a big difference in their well-being for years to come, a new report finds.
"The brain develops faster in children ages zero to 3 than at any other point in their life," said Myra Jones-Taylor, chief policy officer for Zero to Three, a global nonprofit dedicated to childhood development. "All the experiences young children have really create the foundation for their success."
Developed by researchers at Zero to Three and the nonpartisan research group Child Trends, the State of the Babies Yearbook: 2019 provides an in-depth look at state and national progress across three policy areas: good health, strong families and positive learning experiences. These three areas are key for success in life, says Jones-Taylor.
Researchers ranked each state into one of four tiers based on how they support the youngest in America, including offering access to health care and screenings, and infant mortality rates. Illinois was among 13 states to receive the lowest ranking of "Getting Started."
Ranking at the top of the report in a tier called "Working Effectively" are Colorado, Connecticut, Delaware, Maine and Maryland, among others.
The report cautions that "states with higher rankings should not be complacent and those at the lower end should not feel overwhelmed."
How Illinois fared
In Illinois, only 5.5 percent of families living in poverty received temporary assistance for needy families (TANF) benefits, compared to 20.6 percent nationally, according to the report. Ensuring families receive those benefits are critical because "these are families that can't afford basic needs, like diapers, for example, or nutritious foods," said Jones-Taylor.
Illinois also falls slightly behind in breastfeeding infants: At 6 months, 53 percent of Illinois infants were breastfed compared to 57.6 percent nationally. "Breastfeeding is such a great way to boost the immune system and it certainly helps to address obesity rates in our children," she said. "It's also great for bonding for mom and baby."
The report also highlights areas where Illinois is doing well, such as insuring low-income infants and toddlers. In Illinois, only 3.3 percent of low-income infants and toddlers are uninsured, compared to 5.8 percent nationally. 
Illinois also does a fine job ensuring children receive developmental screening, says Jones-Taylor. "Developmental screening of babies is critical for later development because the brain is so plastic, so malleable at this point. If you catch a developmental delay in a child early enough, it can be corrected, addressed," she said. Locally, 39.4 percent of children receive developmental screening, while 30.4 percent do nationally, according to the report. "Clearly, there's room to grow for every state if the national average is 30 percent."
Another improvement states can make is to offer paid family and medical leave, says Jones-Taylor. "This is something so critical for children and their parents," she said, adding only a handful of states have paid family medical leave. Illinois is not one of them.
While some issues highlighted in the report are beyond parents' control, there are some they can address, like reading to their children. According to the report, 39.3 percent of Illinois parents read to their children every day. "This is a practice that can be changed tonight," Jones-Taylor said. "They can pick up a book."
Parents can and should also try singing to their child, says Jones-Taylor. Currently, 47.8 percent of Illinois parents sing to their children, compared to the national average of 56.4 percent. Children's songs have a lot of repetition and patterns, which help set the foundation for early literacy and numeracy, she said.
Contact Kristen Thometz: @kristenthometz | [email protected] | (773) 509-5452
---
Related stories:
Northwestern Researchers Create Wireless Sensors to Monitor NICU Babies
Report Identifies 'Alarming' Statewide Trends in Maternal Deaths
Study Accurately Predicts Severity, Length of Postpartum Depression
---