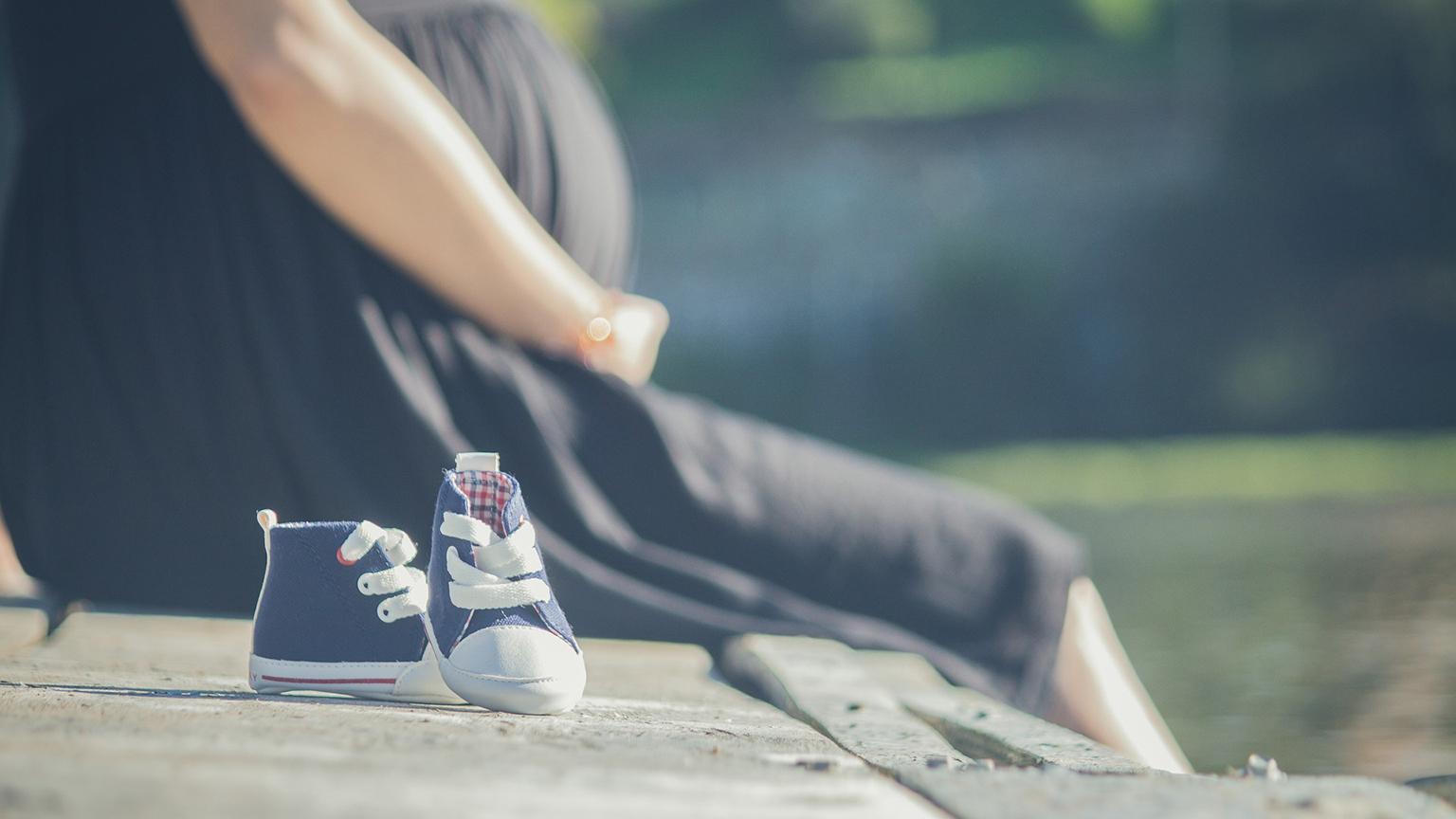 When Emily Gibellina began feeling dizzy and experiencing shortness of breath and blurry vision, she chalked it up to sleepless nights caused by her newborn son.
"Luckily for me, I had a family member who recognized that these were in fact not normal post-partum symptoms and rushed me to the emergency room," Gibellina said.
After undergoing a battery of tests, a physician told her she was experiencing heart failure – just five days after delivering birth.
Even after several days of treatment, Gibellina says she remained fearful she would not see her son again. "I was also very lucky," she said. "There's a lot of women in the United States who are not so lucky."
According to a new report from the Illinois Department of Public Health, an average of 73 Illinois women die within one year of pregnancy each year. "The findings are stark and speak volumes," said IDPH Director Nirav Shah. "The disparities are even more alarming."
The Illinois Maternal Morbidity and Mortality Report found that, compared with their white counterparts, black women are six times as likely to die of pregnancy-related conditions. The risk to Hispanic women is twice that of white women.
The report also found 72 percent of pregnancy-related deaths and 93 percent of violent pregnancy-associated deaths in 2015 could have been prevented. "That makes my heart race," said Dr. Robin Jones, chairwoman of the Illinois Maternal Mortality Review Committee. "There was at least some chance that some action might have changed the course of a woman's experience and therefore prevented a death."
Obesity contributed to 44 percent of pregnancy-related deaths in 2015.
"Behind every single number and statistic in this report is a woman," Shah said. Those women "provide the motivation to improve the health care system and prevent further deaths in the future," she said.
U.S. Surgeon General Dr. Jerome Adams applauded the state for addressing the "somber" topic. "The death of a woman during pregnancy or during the delivery timeframe is a tragedy for their family, for their community and for society as a whole," he said. According to Adams, 700 women die in the U.S. each year due to pregnancy and delivery complications. "These numbers aren't decreasing. They're increasing across the country," he said.
But Adams says there is hope. "Sixty percent of pregnancy-related deaths can be prevented," he said. "Addressing maternal morbidity and mortality is a priority for the Department of Health and Human Services. … We're striving to improve women's health across the lifespan."
The report also provided recommendations for hospitals, health care providers and the state of Illinois to implement, as well as recommendations for women and their family and friends.
One such recommendation was to create or expand home-visiting programs to target high-risk mothers during pregnancy and the post-partum period. First lady Diana Rauner, who serves as president of the Ounce of Prevention Fund, said she was glad the report prioritized the need for home-visiting programs for families.
Home visiting is a voluntary program that brings nurses to the home during the post-partum period to provide supports and services for families, Rauner said. "For those of you who have been a new parent, as I have, you recognize the absolute terror that you feel when you bring a child home," she said. "Most of us are lucky to have friends and family who can help us out. … But not everyone has access to those kinds of supports."
The report also recommended expanding Medicaid eligibility for the post-partum period from 60 days to one year after delivery, and that health insurance plans should cover case management and outreach for post-partum high-risk women for up to one year after delivery.
Other recommendations include increasing access to substance use and mental health services statewide for pregnant and post-partum women, and requiring hospitals to have clear policies for emergency departments to identify pregnant and postpartum women.
"Maternal health is women's health and women's health is community health," Adams said. "And community health matters to everyone."
Contact Kristen Thometz: @kristenthometz | [email protected] | (773) 509-5452
---
Related stories
West Side Clinic Combines Prenatal Care, Substance Abuse Treatment
Rapid Blood Test Can Detect Parasitic Infection in Pregnant Women
New Laws Boost Treatment of Opioid Abuse, Mental Health Access
New Guidelines to Identify, Treat Depression in Perimenopause