Facebook CEO Mark Zuckerberg faced some tough questions Wednesday from members of Congress regarding Libra, his social media platform's digital currency project.
Announced in June, Libra is built on blockchain technology – a digital ledger used by cryptocurrencies like Bitcoin and Ethereum. The digital coin would be managed and overseen by the Libra Association, a Switzerland-based nonprofit comprised of several companies.
Since its summer rollout, members of Congress and others have raised concerns about Libra, questioning whether it could destabilize the U.S. dollar or provide an international monetary service to terrorists and organized crime.
From the very start of his opening statement, Zuckerberg on Wednesday highlighted Libra's potential impact on the world's "un-banked" or "under-banked" populations.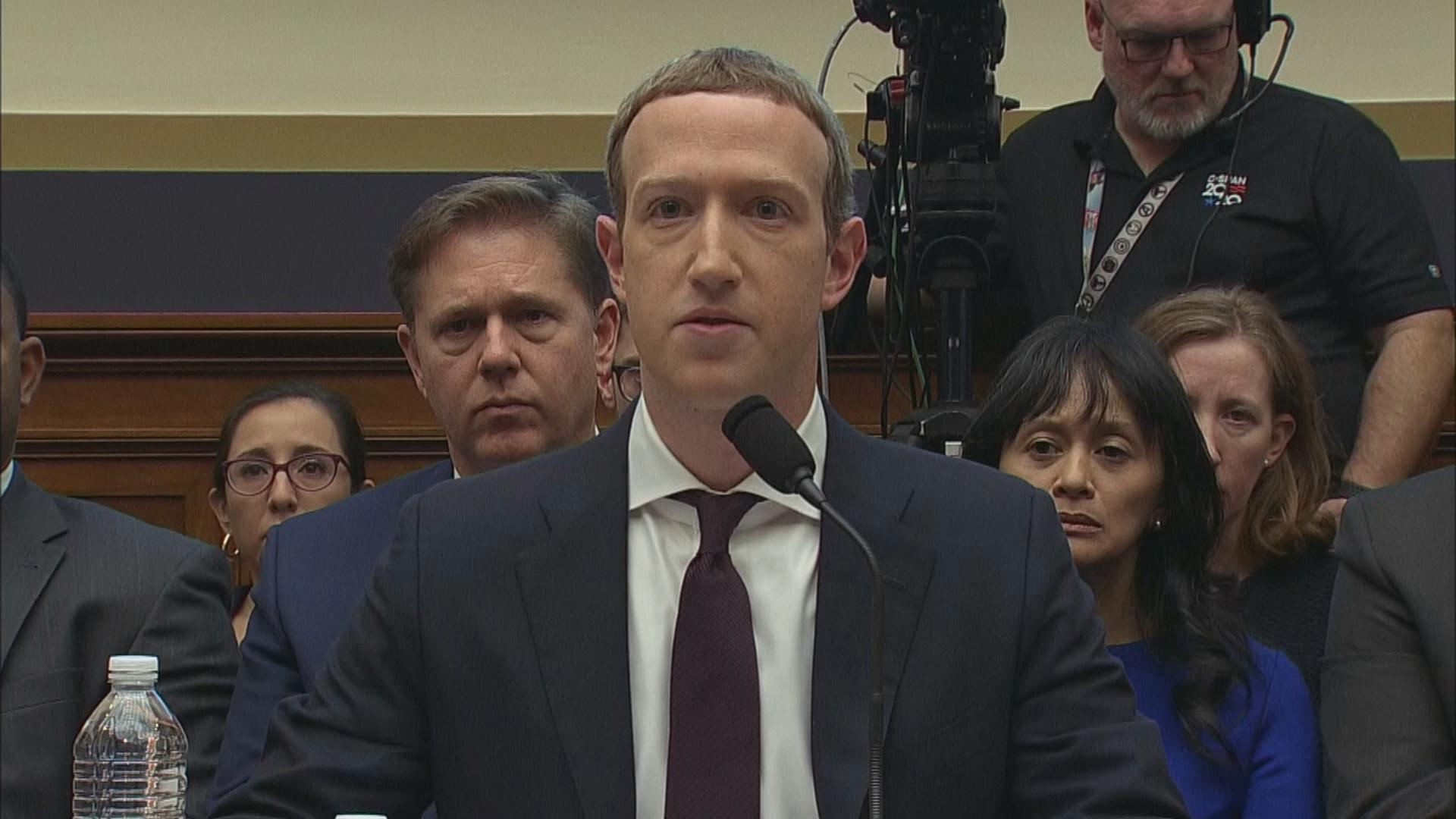 Facebook CEO Mark Zuckerberg testifies before the House Committee on Financial Services on Wednesday, Oct. 23, 2019. (WTTW News)
"As we sit here, there are more than a billion people around the world who don't have access to a bank account but could through mobile phones if the right system existed," Zuckerberg told members of the U.S. House Committee on Financial Services. "That includes more than 14 million people right here in the U.S. Being shut out of the financial system has real consequences for peoples' lives and it's often the most disadvantaged people who pay the highest price."
But some politicians, like U.S. Rep Brad Sherman (D-Calif.), accused the billionaire tech entrepreneur of employing an altruistic mission as a red herring.
"For the richest man in the world to come here and hide behind the poorest people in the world and say that's who you're really trying to help … You're trying to help those for whom the dollar is not a good currency: drug dealers, terrorists, tax evaders," Sherman said.
Zuckerberg told the committee that Libra would not launch until it gets approval from U.S. regulators – a likely hurdle in Facebook's path, according to attorney Zach Smolinksi of the Chicago tech firm Smolinski Rosario Law, P.C.
"This is one of the biggest companies in America – I mean, the company brings in $60 billion a year," Smolinski said. "The idea that they were going to go ahead without clear regulatory approval was probably never a realistic thing."
The committee discussed other issues during the six hours of testimony Wednesday, including a lawsuit directed at Facebook by the U.S. Department of Housing and Urban Development that alleges discriminatory targeted advertising that violates the Fair Housing Act. 
Smolinski joins us to unpack Zuckerberg's Congressional testimony and Facebook's plans for Libra.
Follow Evan Garcia on Twitter: @EvanRGarcia
---
Related stories:
Facebook Jumps into the Cryptocurrency Game with Libra
Bigger than Bitcoin: The Revolutionary Potential of Blockchain Technology
1871 CEO Howard Tullman a Cryptocurrency Skeptic
---