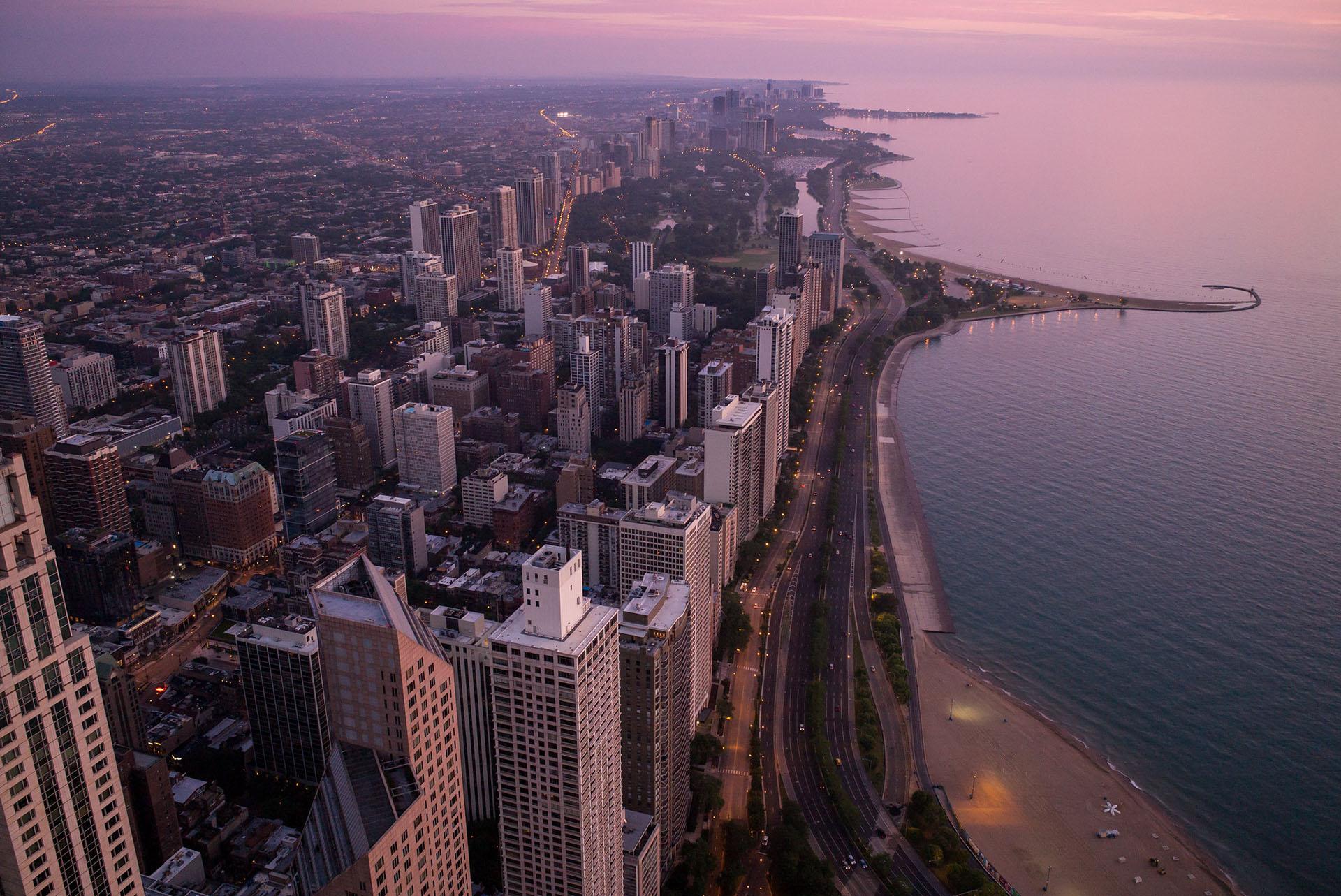 (Roman Boed / Flickr)
Two City Council members want to rename Lake Shore Drive to honor Chicago's founder, Jean Baptiste Point DuSable.
DuSable, a black pioneer and fur trader, was the first non-indigenous person to live in what is now Chicago.
The idea came to Ald. David Moore (17th Ward) three years ago while taking a tour of the city.
"The tour guide talked about everyone else from the mayor, to (Daniel) Burnham (and others). He did not mention DuSable," Moore said. "The founder of Chicago does not have a major street named after him."
Moore and Ald. Sophia King (4th Ward) introduced an ordinance Wednesday to the Committee on Transportation and the Public Way to rename Lake Shore Drive.
Before the recent adoption of Ida B. Wells Drive, there weren't any downtown streets named after influential African-Americans in Chicago. King led the charge on renaming Congress Parkway to Ida B. Wells Drive. Wells was a thought leader, investigative journalist and an early leader in the civil rights movement.
Under the proposed ordinance, Lake Shore Drive would be renamed Jean Baptiste Point DuSable Drive from Hollywood Boulevard to where Lake Shore Drive merges into South Shore Drive at 71st Street. 
Moore also sees the name change as an opportunity to educate tourists and Chicago residents, both young and old, about the city's founder.
Moore said DuSable is often not recognized for his contributions to the city of Chicago.
"An important figure in our history is not represented in a major way," said Moore. "It's a good thing for the same reason why people think it's a good reason for us to celebrate Christopher Columbus (and) people thinking he founded America. People need to know that this great city was founded by a great man."
DuSable was born in Haiti in 1745 to a French mariner and a mother who was a slave of African descent. He arrived in the 1770s and lived alongside the Chicago River near Lake Michigan. He farmed and traded fur and grain.
DuSable Museum, named for the city's founder, in Washington Park was the nation's first African-American museum. In 2009, a bust was erected along Michigan Avenue in DuSable's honor. And DuSable has a harbor near where he first settled in Chicago named after him.
The ordinance has the support of nine other council members.
---
Related stories:
History or Hate? Chicago's Controversial Monuments and Street Names
Group Honors Chicago's Founder, Calls for DuSable Park Development
DuSable Museum Granted Smithsonian Affiliation Status
---