Over the past year, a term new to many Americans has entered the political lexicon: the Green New Deal.
Inspired by Franklin D. Roosevelt's Depression-era programs, the plan proposes a wide-ranging, and what some would call radical, new vision of society in order to fight climate change.
One early advocate of a Green New Deal was author Naomi Klein.
Now, her ideas have been outlined in a new book called "On Fire: The (Burning) Case for a Green New Deal."
In a collection of articles and speeches from 2010 to 2019, the book's topics range from the Deepwater Horizon oil spill to climate geoengineering.
But each piece is connected by Klein's overarching argument: that to effectively fight climate change, a radical reimagining of the economy and society must occur – and fast.
"The Green New Deal is about multitasking," Klein said on "Chicago Tonight." "If we need to transform our infrastructure in the face of the climate crisis, why wouldn't we try to build a fair economy on multiple fronts at the same time? Why wouldn't we wage a war on poverty and racial exclusion at the same time?"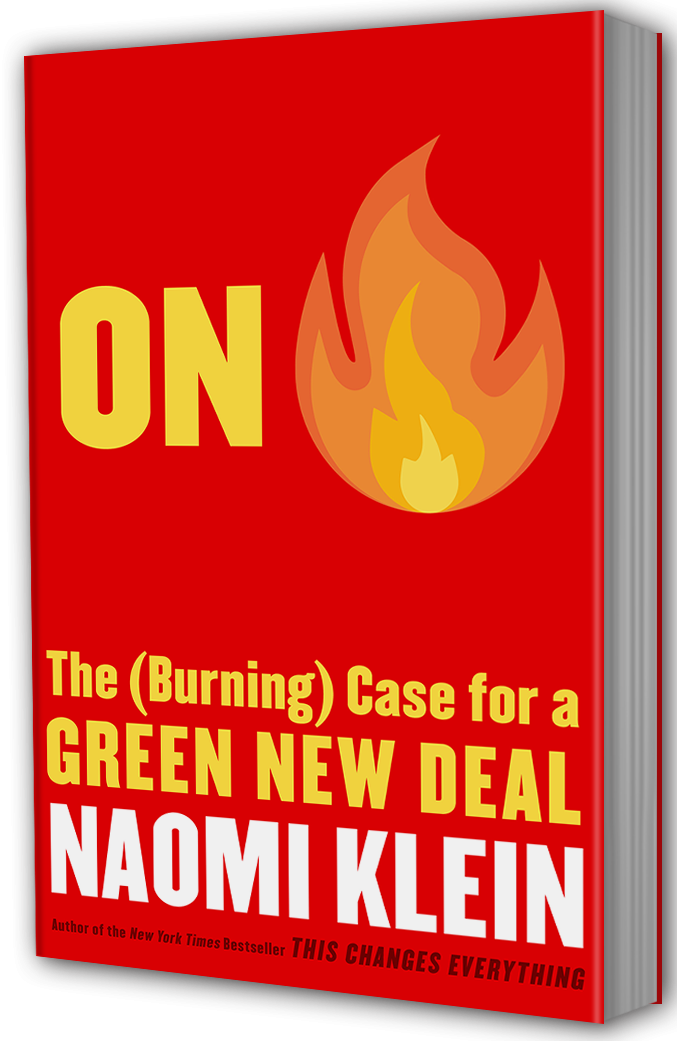 The release of "On Fire" comes roughly a year after a report from the UN's Intergovernmental Panel on Climate Change warned that "rapid, far-reaching and unprecedented changes in all aspects of society" were needed to avoid the worst climate-related crises, like mass coral reef die-off.
That echoes what Klein has for year been advocating for. 
"The point of calling it a Green New Deal is to harken back to the origin New Deal at a time when this country did embrace transformative change, really changed the mix of its economy, in the face of a great crisis," Klein said.
Klein acknowledges that her vision for a Green New Deal is extremely ambitious and, in terms of scope, without precedent. But she says examples like FDR's New Deal and the Marshall Plan to rebuild Europe after World War II are still effective ways to think about how governments can confront climate change.
"When ambitious goals and forceful policy mechanisms are aligned, it is possible to change virtually all aspects of society on an extremely tight deadline, just as we need to do in the face of climate breakdown today," she writes in "On Fire." "The failure to do so is a choice, not an inevitability of human nature."
---
Related stories:
'Don't be a Fossil Fool': Chicago Youth Demonstrate for Environmental Justice
Report on Climate Change Warns of 'Killer Heat' in US
Heat Waves, Heavy Rain, Flooding: Report Details Dangers of Climate Change in Great Lakes Region
---