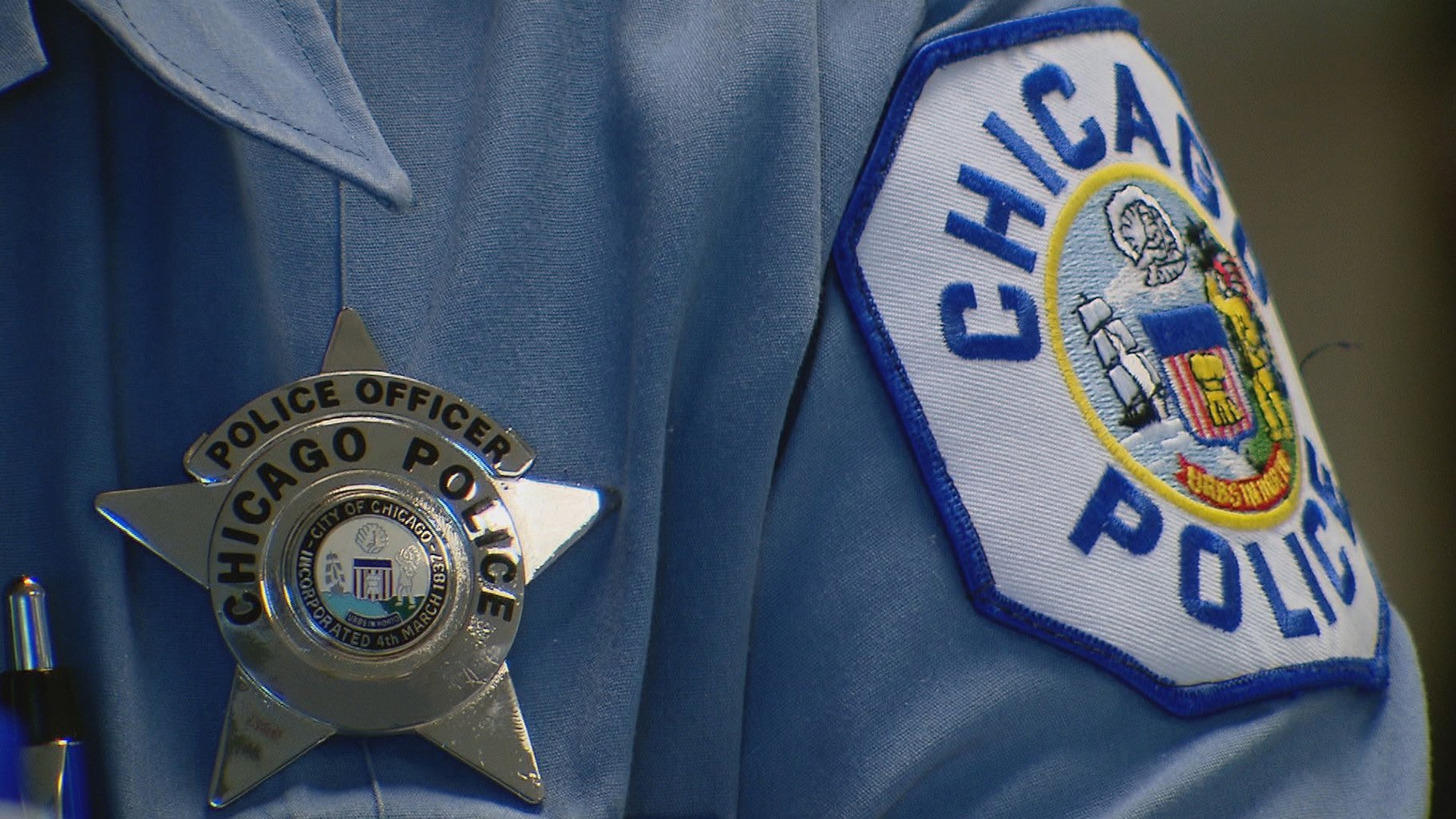 (WTTW News)
Chicago police officers have recorded more than 2,000 use of force incidents thus far in 2019, including more than 30 shootings and nearly 3,000 "physical force" incidents, according to a new online data portal.
The Chicago Police Department on Monday introduced its Use of Force Dashboard, a publicly accessible collection of every police incident that involved some sort of force – anything from a firearm discharge to taser use to physical force – dating back to 2015.
The CPD said this dashboard is a "central component" of its ongoing transparency efforts as dictated by a consent decree agreement requiring federal oversight of the police department.
"We know how important creating a culture of transparency is when it comes to restoring faith and trust with the communities we protect and serve on a daily basis," CPD Superintendent Eddie Johnson said in a statement Monday.
"We also are encouraged to see that the dashboard reflects our ongoing commitment to de-escalating volatile situations, and mitigating force whenever possible."
The department defines "force" as any physical contract by a CPD member, either directly or through the use of equipment, to compel a subject's compliance.
In each use of force incident, all involved officers are required to file a tactical response report (TRR). Since 2015, there have been nearly 26,000 such reports filed, documenting nearly 15,000 total incidents.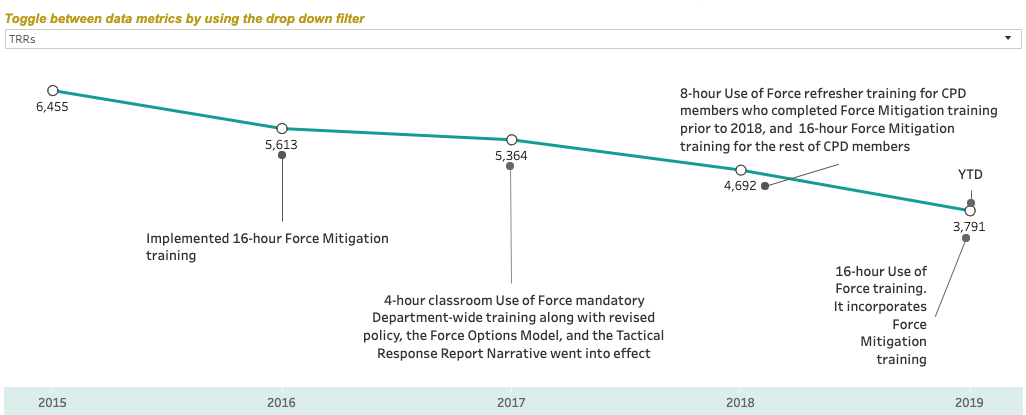 home.chicagopolice.org/statistics-data/data-dashboards/use-of-force-dashboard/
Three out of every four use of force incidents during this time involved African American subjects. More than 80% of the subjects were male.
The vast majority of the so-called "force options" used by police – well over 90% – are labelled as "physical force and control tactics," according to the dashboard. Firearm discharge makes up just about 1% of the force usage, with shooting incidents dropping each year, from 65 in 2015 to 32 thus far in 2019.
That data will be updated monthly.
"Our data analytics team worked tirelessly over the last six months to ensure the Use of Force Dashboard provides not only an optimal user experience, but also the most current and accurate set of data related to the Department's use of force," Bureau of Technical Services Deputy Chief Sabih Khan, who oversees the Strategic Data Analytics Division, said in a statement.
This year has also seen 2,921 physical force incidents and 3,791 total TRRs filed thus far, according to the dashboard, which police said was released during a period of "near record-low use of force incidents."
They claim those declines are due mainly to the CPD's investment in new trainings on force mitigation and de-escalation.
The Use of Force Dashboard is one of three new data portals the CPD plans to unveil. It announced a Gun Offender Dashboard earlier this year and is expected to publish an Accountability Dashboard detailing public complaints filed against police officers sometime in the future.
Contact Matt Masterson: @ByMattMasterson | [email protected] | (773) 509-5431
---
Related stories:
Mother of Man Fatally Shot by Chicago Police Suing City for Wrongful Death
Wrongful Death Suit Filed by Family of Man Killed in Chicago Police Shooting
'He's Not Coming Back': Family Wants Justice for Man in Fatal Police Shooting
Chicago Police Release Bodycam Footage of Officer-Involved Shooting
Deal Struck for Federal Oversight of Chicago Police Department
Fatal Shooting Reignites Tension between Chicago Police, Community
---