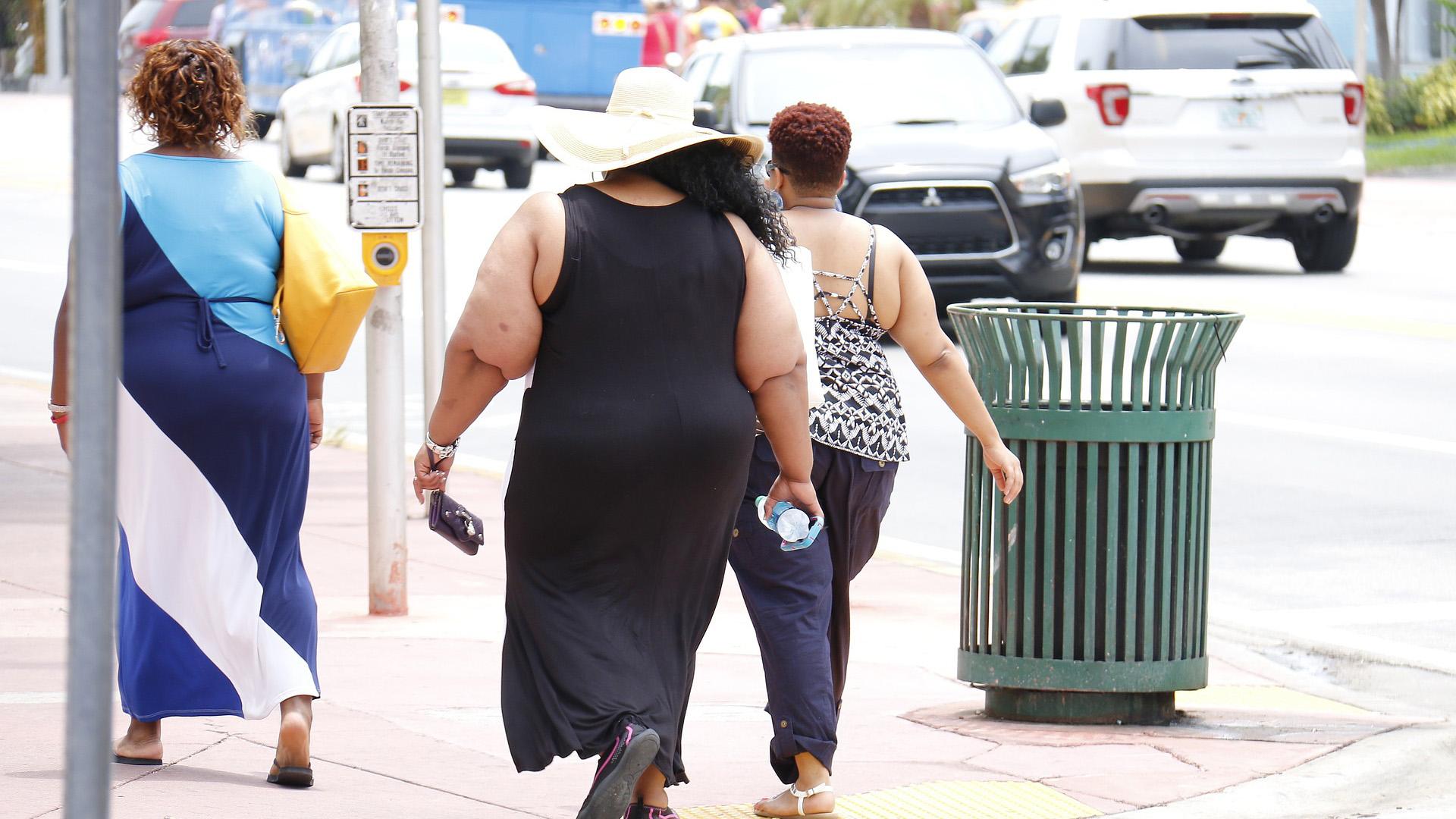 (Tania Dimas / Pixabay)
More Illinois residents are obese today than just seven years ago, according to a new report that found rising obesity rates in the state and across the country.
Nearly one-third (31.8%) of Illinois adults were obese in 2017, compared to roughly 28% in 2012. While a roughly 4% increase may seem nominal, it represents thousands of people, says John Auerbach, president and CEO of Trust for America's Health, a nonprofit focused on promoting public health, which authored the report. "We've seen that kind of increase every year in virtually every state," he said.
Nationally, 30.8% of adults are obese, according to the report "State of Obesity: Better Policies for a Healthier America." The report is based in part on newly released data from the Centers for Disease Control and Prevention and analysis by Trust for America's Health.
Rates of obesity have been increasing consistently since the mid-1970s, according to Auerbach. "We interpret that to mean there are major factors in society that have an influence on the foods people eat and the amount of physical activity" they engage in, he said. "Those kinds of things include the fact that recreation is increasingly in front of a computer screen than more active types of recreation."
While Illinois adults rank 24th nationwide in terms of obesity rates, Illinois children are 35th in the nation, with 16.2% of children ages 10-17 reported as obese (compared to 15.8% nationally), according to the report. Auerbach called the rates of childhood obesity in Illinois alarming. "It's not really good for the health and well-being of those children, and it's already causing potential harm to their health," he said.
"But it also represents that children have developed eating habits or physical activity habits that they're very likely going to continue into adulthood. It's a warning that more and more of the population may be facing obesity," he said.
If obesity rates continue to climb, some researchers are projecting that half of the adult population could be obese within the coming years, according to Auerbach.
But he's hopeful that won't be the case because the issue is now receiving more attention. "We think everyone has a role," he said. "Parents do. Businesses do. The government does, the school does." 
The report includes 31 recommendations for policy action by federal, state and local governments to improve access to healthy foods and provide safe opportunities for physical activity, while also reducing harmful marketing and advertising of unhealthy foods.
Among the policies that show promise are a tax on sugar-sweetened beverages and a revamped food assistance program for women, infants and children. While a sugar-sweetened beverage tax in Cook County was brief (and hugely unpopular), Auerbach says cities that have successfully implemented such programs are seeing fewer purchases of those beverages. 
Another program showing promise is the revamped special supplemental nutrition program for women, infants and children (WIC), which was updated in 2009 to more closely meet recommended national dietary guidelines, including the addition of more fruits, vegetables and whole grains. According to the report, obesity rates for children enrolled in the program dropped to 13.9% in 2016 from 15.9% in 2010. Additional federal and state funding for such programs could further reduce obesity rates, says Auerbach.
"Policies such as these are proving effective in changing behavior. But, no single solution – however promising – is sufficient," he said. "Obesity is a complex problem and will need multi-sector, multi-factor solutions. Creating the conditions that allow people to more easily make healthy choices is central to preventing obesity, as is prioritizing investment in those communities most affected by the crisis."
According to the report, communities of color tend to be most impacted and at risk of obesity because they are more likely to live in neighborhoods with few options for healthy foods and physical activity. In Illinois, 40.1% of black residents and 35.6% of Latinos were obese, compared to 30.8% of whites.
Contact Kristen Thometz: @kristenthometz | (773) 509-5452 |  [email protected] 
---
Related stories:
4 in 10 Parents Have Limited Access to Grocery Stores, Survey Finds
Survey: Cost, Lack of Time Prevent Parents from Providing Healthy Foods
New Research Downplays Importance of Counting Calories for Weight Loss
FoodQ Pilot Program Delivers Healthy Meals to Chicago Food Deserts
Prevent Teen Obesity, Eating Disorders with Family Meals, Exercise
---