The dishes prepared every day at Kitchfix, a prepared meal-delivery service in Chicago's West Town neighborhood, are generally for customers who want a carefully crafted entree. Many of those customers are busy professionals who want a meal that's not your run-of-the-mill carryout and who can afford a subscription costing a minimum of about $60 per week. But last month, Kitchfix began preparing entrees for people like Joan Owens.
"I used to go to the store," says Owens. "I can't go to the store anymore because I can't see the things on the shelves so I have to have someone with me at all times."
Owens, 82, lives in the Morgan Park neighborhood on the city's Far South Side and she is legally blind. While that hasn't stopped her from living a vibrant life, she's among the tens of thousands of Chicagoans who could use a little help in accessing healthier foods like the ones made at Kitchfix. And now Owens does have access to them.
In February, the Blue Cross Blue Shield Institute (BCBSI), a subsidiary of the insurance giant, launched a pilot program called foodQ. It offers low-cost prepared meals along with delivery to areas of the city that the institute has determined to be "deserts" on several fronts: nutrition, transportation, pharmacy and fitness. Using what it calls proprietary data, the institute made some discoveries.
"Once we saw those nutrition deserts were leading to avoidable hospitalizations and avoidable ER visits, then we identified zip codes in Chicago that we said we can target … for delivery of foodQ services," said Dr. Trent Haywood, president of the Blue Cross Blues Shield Institute.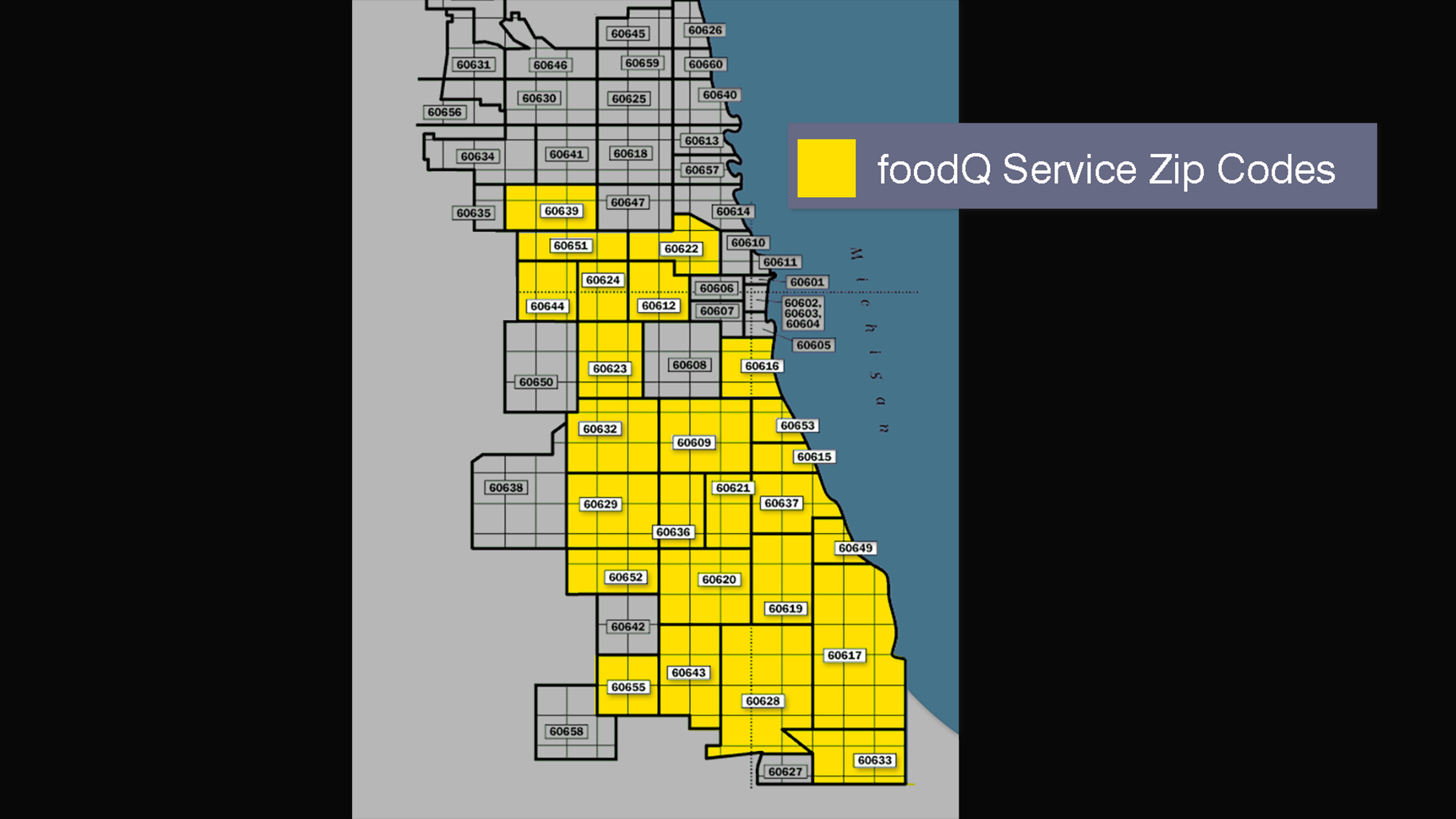 BCBSI identified 25 Chicago zip codes that meet the criteria. And anyone in those zip codes qualifies to take part in the foodQ pilot program. As to what constitutes a nutrition desert, Haywood says it the USDA defines it as "whether or not someone can either walk to that grocery store or have easy access to the grocery store. … Most people think of it as eight-tenths of a mile."
Owens says she heard about the program on WVON radio and signed up. For the time being, foodQ delivers only a few days per week. For those who register, the meals cost $5 each with free delivery.
"Five dollars is fine. I would spend probably more than that going to the store," Owens said. "Many seniors will find that they will enjoy those meals."
"What we wanted to do is make it simple, easy and manageable for people to be able to understand our meal planning so the Q is really a queue, what we call healthy living in a bag," Haywood said. "You can go onto the website – there is a queue and you manage that queue."
FoodQ customers have access to a wide array of healthy meals that range from vegan and paleo to healthier versions of more traditional fare. The pilot program is currently being conducted in Chicago as well as Dallas, Texas and will continue into the foreseeable future. But BCBSI says it will consider expanding the program to more days per week and other locations nationwide as it evaluates new data later this year.
"We'll be able to see on the back end, [in] 6 to 12 months, are we seeing better, healthy behavior patterns, are we starting to see avoidable hospitalizations avoidable ER [visits]?" Haywood said.
Owens says she eagerly awaits her foodQ deliveries, especially a couple of dishes that have become her favorites. "I love mushrooms and I love the rice fried mushrooms. But the best meal was the salmon with the maple [glaze] on it," she said.
In Chicago neighborhoods where healthy eating is out of reach, foodQ might lead the way to more such services that could improve a community's health.
---
Related stories:
White People's Eating Habits Produce Most Greenhouse Gases, Study Finds
Are Eggs Good or Bad For You? New Research Rekindles Debate
Owners of Logan Square Restaurant Add Surcharge to Menu
---