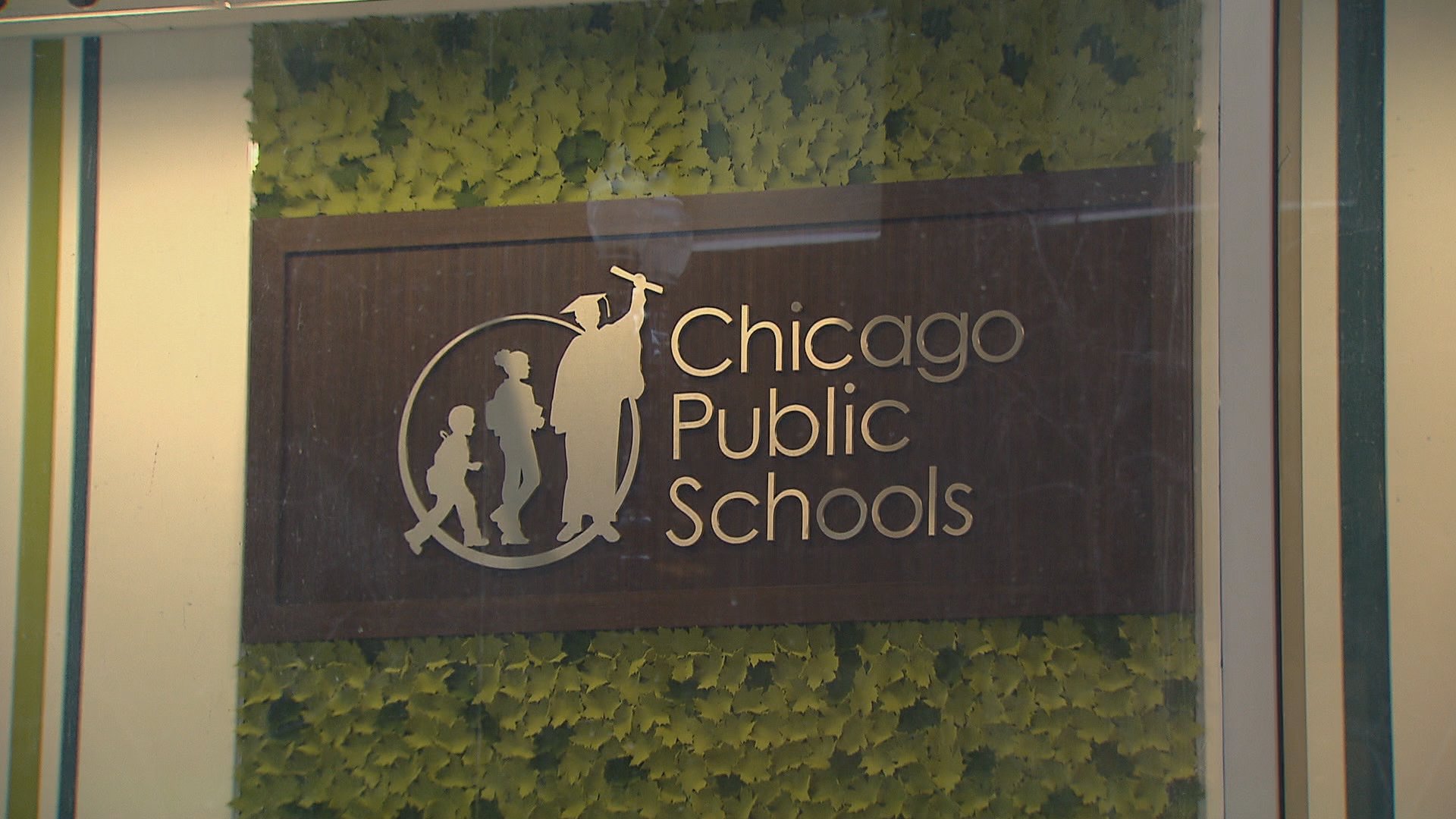 Chicago Public Schools will be required to overhaul the way it handles and investigates sexual violence cases within its schools after one of the most comprehensive investigations into a school district ever undertaken by federal authorities revealed widespread violations within a system that's in a "state of disarray."
CPS on Wednesday entered into a resolution agreement with the U.S. Department of Education's Office for Civil Rights (OCR), which found a "systemic failure" in the way the nation's third-largest school district has handled sexual abuse and misconduct investigations.
In a scathing review that goes back years, the OCR determined CPS not only failed to respond to abuse complaints, but took no "effective action to provide a safe environment for all students."
"The findings were deeply disturbing," Education Department Assistant Secretary for Civil Rights Kenneth Marcus told reporters during a conference call Thursday morning. "The incidents that formed the basis of OCR's investigation are tragic and inexcusable. So too was CPS's response to the incidents. We cannot permit this to recur in Chicago or anywhere else."
Federal investigators reviewed 2,800 complaints of student-on-student abuse and another 280 adult-on-student complaints dating back to 2012.
Marcus's office determined CPS violated Title IX by failing to properly respond to complaints of sexual harassment and assault, in instances both of adult-on-student and student-on-student abuse. From 1999 to 2018, CPS did not even have a Title IX coordinator in place – a basic requirement of federal civil rights law.
Even though a coordinator was eventually appointed this year, Marcus said that employee still does not have the full authority to make sure the district is actually complying with Title IX's requirements.
Resolution reflects 'severity and the gravity' of the findings
The fed's investigation came after reports were made by two CPS students who alleged the school district failed to properly respond after they were sexually abused.
One former student filed an OCR complaint in May 2015, alleging she'd been sexually assaulted by one of her high school teachers during the 2012-13 school year.
After grooming her with food and gifts, the teacher allegedly bought her alcohol and "performed non-consensual oral sex" on the student in his car as she "cried and begged him to stop," according to the OCR report. The student's mother reported this to a school guidance counselor, whose initial report only described the grooming, but made no mention of the assault.
The student told CPS she suffered from "panic attacks, flashbacks, depression, and anxiety," but the district apparently provided "no interim measures" to her during a CPS Law Department investigation.
In November 2016, the feds received a second complaint. This one alleged a female student had been forced into a vacant building and raped in May 2016 by a group of 13 male teenagers near a CPS high school – seven of whom attended that school with the victim.
That student's mother asked the school's dean to transfer the alleged assailants out of the school, according to the OCR report. The dean responded that it'd be easier instead for the victim to transfer out. She eventually did, but only after missing several days of class because she was afraid of taking public transportation alone to school.
After transferring and moving to a new neighborhood, the victim was supposed to be provided with a staff escort to walk with her between classes. When they failed to show one day, the victim reported the absence to a school clerk, who allegedly laughed at the girl and stated "I hope you don't have an anxiety attack."
Despite her allegations, the alleged assailants remained at their original school, which the OCR found took no action to assess the risk of their continued attendance or to ensure the school environment remained safe for other students.
The agreement requires CPS to make "significant changes" – Marcus called it a "substantial overhaul" – in order to properly protect students from sexual assault and abuse.
"They are not mere tweaks to an existing policy," he said. "They require a very significant rebuild ... What we found was a system that was broken and in disarray."
Among the requirements set under the agreement, CPS must:
• Allow students who believe the district mishandled their complaints to receive a second independent review of their complaints
• Provide impartial investigations of sexual misconduct complaints
• Revise its Title IX structure to ensure the CPS coordinator has full authority to "effectively coordinate all of the district's efforts to comply with Title IX"
• Develop a comprehensive process for responding to all complaints of sex discrimination
"In other words," Marcus said, "this is a robust, significant and extensive resolution agreement that reflects the severity and the gravity of the findings that we have made."
CPS working 'to ensure no student ever goes through that again'
In a letter to district stakeholders, CPS CEO Janice Jackson said she is committed to ensuring students and schools are "free of all forms of harassment, abuse and discrimination."
"During the past several years, we have been partnering with OCR as it reviewed the facts related to cases of student abuse that occurred prior to June 2018," she wrote in the letter. "There were tragic events in which some students did not receive the comprehensive support they deserved. As a district, we have been working to ensure no student ever goes through that again."
CPS has faced blowback and public criticism since June 2018, when the Chicago Tribune published its "Betrayed" series, which detailed how CPS relied on ineffective background checks, failed to alert authorities about known sexual misconduct and inflicted "psychological pain" on student victims across hundreds of cases of abuse in recent years.
Months later, former Illinois executive inspector general Maggie Hickey found "systemic deficiencies" after conducting a districtwide review of its sexual misconduct prevention procedures.
She made several recommendations to CPS, including that it adopt streamlined policies for district background checks, add additional security measures at schools and enhance its training and accountability measures for all employees and volunteers.
Since then, the district added a new Office of Student Protections and Title IX to oversee investigations into allegations of student-on-student abuse. CPS turned over investigatory power in instances of adult-on-student abuse to its Inspector General Nicholas Schuler and the district also created a new Student Bill of Rights, which took effect this school year.
"While we have made significant progress, we will not be satisfied until I and every CPS parent believes we have created a safe and supportive district culture," Jackson wrote in her letter.
Mayor Lori Lightfoot, who was elected earlier this year, said she was outraged when she read the Tribune's reporting in 2018.
She believes CPS has a "good framework" in place to better protect students. But she took issue with those who believe the city isn't taking the situation seriously enough – particularly President Donald Trump's Education Secretary Betsy DeVos.
"This is the same Department of Education headed up by Betsy DeVos?" the mayor said Thursday. "Yea, well, I take a little bit (of) what they say with a grain of salt. We're committed to making sure that our students are safe, but as you see as a theme, there are members of the federal government who think it's appropriate to tee off against Chicago."
CPS says its moves have already put it in position to meet the agreement's requirements. But Marcus contends the district still has "a great deal more" it must do to protect its students.
"Yes they have taken the first preliminary steps and we're very pleased with that," he said, "but there is an enormous amount that still must (be done)."
Contact Matt Masterson: @ByMattMasterson | [email protected] | (773) 509-5431
---
Related stories:
CPS Failed to Protect Students from Sex Abuse: Tribune Report
CPS Takes 'Unprecedented Step' of Redoing Employee Background Checks
Erin's Law Meant to Protect Students from Sexual Abuse. What Happens When It's Not Enforced?
CPS Chief Responds to Scathing Investigation into Student Sexual Abuse
2 Former CPS Students Sue Board of Ed Over Failure to Prevent Sex Abuse
---