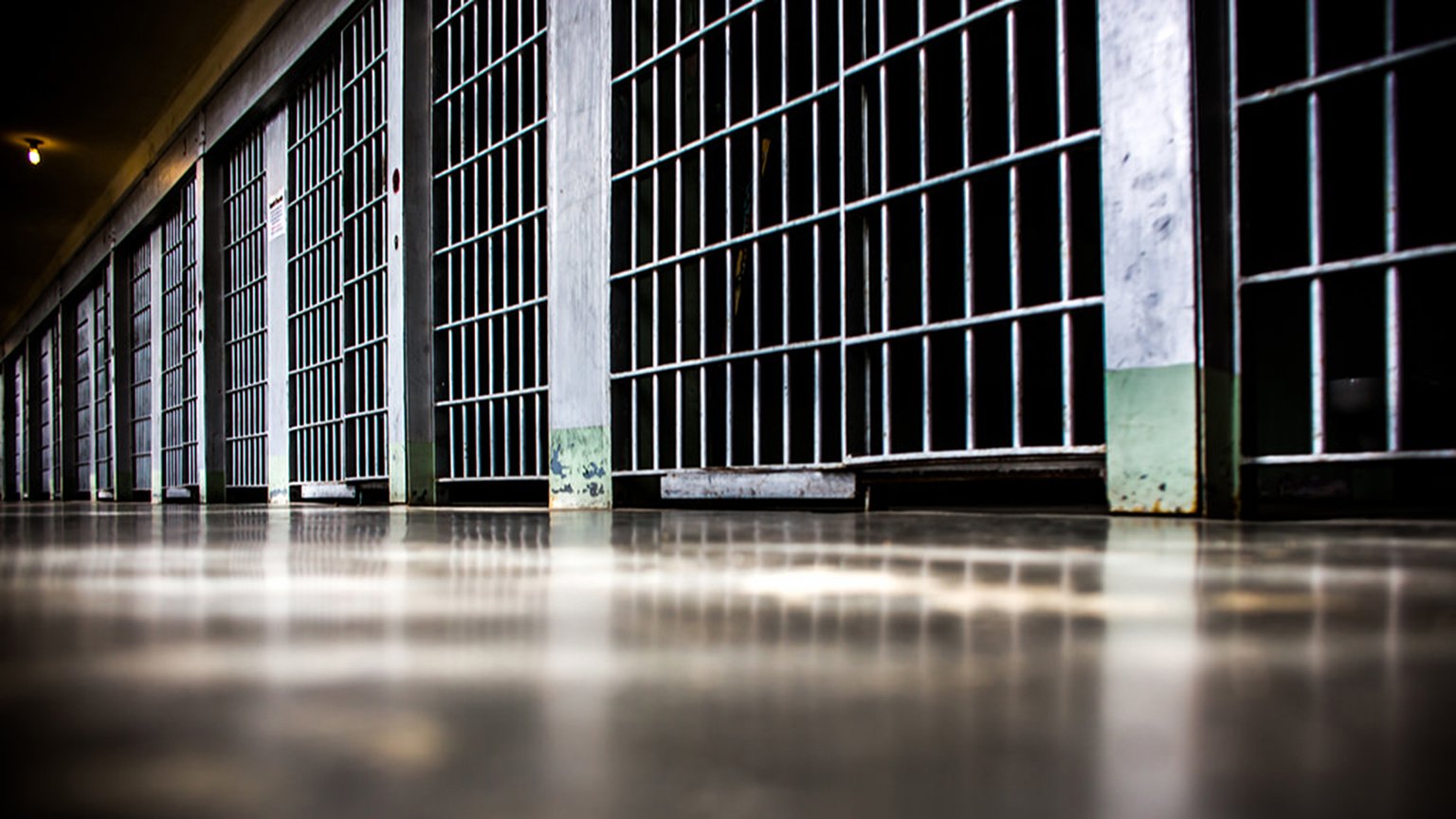 (Thomas Hawk / Flickr)
There's a common misconception in many states that if you're convicted of a felony, then you're barred from ever voting in an election again. But that's not always the case, particularly in Illinois.
Christina Rivers, an associate professor at DePaul University who focuses on African American politics and voting rights, has seen that mistaken belief repeated time and again while teaching courses before both her typical students and inmates at the Stateville Correctional Center.
"I have talked to people who are freshmen and sophomores in college up to people with Ph.D.s in political science," she told WTTW News, "and I can't tell you how often people are surprised when they find out that it's different in every state, and in Illinois one regains one's eligibility to vote as soon as they leave (an Illinois) Department of Corrections facility."
That's why she partnered with legal services consortium Chicago Lawyers' Committee for Civil Rights and the nonprofit Chicago Votes to help draft the Re-Entering Citizens Civics Education Act – a new bill that requires IDOC facilities to provide civics and voting rights education to soon-to-be-released prisoners.
The first-of-its-kind legislation passed through both the Illinois House and Senate this year with overwhelming majorities. On Wednesday, it was signed into law by Gov. J.B. Pritzker during a ceremony on Chicago's Near West Side.
"It's a new day in Illinois – one where we not only recognize the sanctity of the vote but commit to doing everything we can to invite everyone who is eligible to fully participate," the governor said in a statement. "In Illinois, we understand that every vote matters and every vote counts."
The bill, which takes effect in January 2020, will add mandatory workshops at both adult and juvenile prison facilities to instruct inmates that their voting rights are restored as soon as they finish out their prison sentences.
Prisoners entering the last 12 months of their sentence already go through similar lessons informing them how to find housing or set up health care once they're released. This new workshop will operate similarly, but will instead focus on civics and voting.
The curriculum is broken into three 90-minute sessions, Rivers said, which will be taught by peer inmates inside the prison.
"The information is broken down into three components," she said. "One having to do with basic governmental institutions, another having to do with how those institutions work and then another having to do with sort of local political issues, more focused on state and regional political issues."
The idea, according to Rivers, came from her teaching lessons at DePaul and in a biennial course she's taught to prisoners at Stateville – a maximum security facility located in Crest Hill, Illinois – as part of the university's Inside-Out Prison Exchange Program.
Conversations would spring up each time about how students didn't realize voting rights were restored following a felony conviction. From there, they'd discuss how to get the word out so more people would know. That's how the bill came to be, Rivers said.
It's not clear how long it will take to get the program up and running at every Illinois prison, or exactly where it will launch. Rivers and her colleagues are expecting a slow rollout before the program expands to the nearly 40 prisons statewide.
"The real work begins now, which is to make this civics workshop a reality," said Ami Gandhi, director of voting rights and civic empowerment at Chicago Lawyers Committee for Civil Rights. "The key will be for strong and timely implementation of this road map laid out in the new law."
The bill expands on other legislation Pritzker signed Wednesday, Senate Bill 2090, which helps improve voting opportunities for pretrial jail detainees who've not yet been convicted of a felony.
Stevie Valles, executive director of Chicago Votes, said it also works to open up the political process to include "more voices not less."
"Because democracy works better that way," he said in a statement. "There is more to strengthening democracy than simply ensuring the right to vote exists. These bills protect against the disenfranchisement of people who lack the knowledge they need to confidently participate, do not know that they have the right to participate, and face barriers to participation."
Contact Matt Masterson: @ByMattMasterson | [email protected] | (773) 509-5431
---
Related stories:
Voting in Jail? New Bill Seeks to Expand Ballot Access for Detainees
Cook County Jail Adapts to Better Address Mental Illness
New Partnership Will Give Stateville Inmates a Chance to Earn NU Credits
Stateville Debate: Former Coach Suing to Keep Prison Team Alive
---