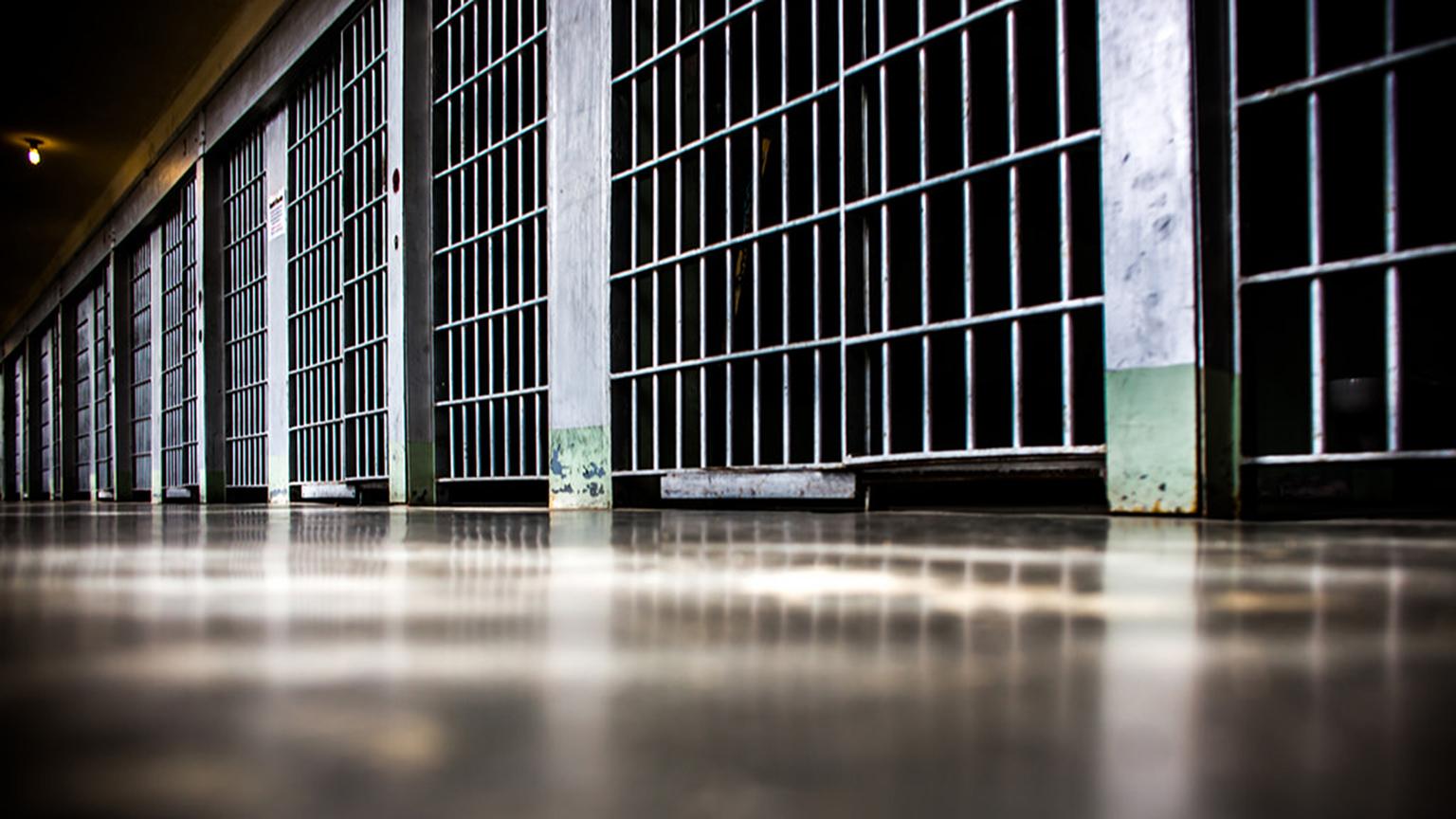 (Thomas Hawk / Flickr)
More than a dozen inmates inside one of Illinois' most notorious prisons began meeting on a weekly basis last fall to discuss an unconventional topic: debate.
Fourteen prisoners housed at Stateville Correctional Center were chosen last year to begin a new debate team at the maximum-security facility. But after they started researching topics like parole and offered draft legislation to state legislators, they say corrections directors shut their program down.
Now their former coach is suing Illinois Department of Corrections officials in hopes of saving the team.
"They loved it," Katrina Burlet, who led the debate team, told Chicago Tonight. "They told me they looked forward to the class every week, that they learned so much."
Burlet filed a federal lawsuit Tuesday against two IDOC officials, claiming they "silenced" the debate team because they had focused on a subject that was hampering the department's "pursuit of its own legislative agenda."
First opened in 1925, Stateville is located in Crest Hill, about 40 miles southwest of Chicago, and currently houses more than 2,800 inmates.
Before entering Stateville, Burlet had created a debate team inside the Illinois Youth Center, a juvenile prison in Warrensville, and founded the Justice Debate League – a nonprofit devoted to forming prison debate leagues across the country.
Document: Read the full complaint
According to the lawsuit, IDOC officials granted her request to create a new debate team within Stateville in October 2017. Burlet, 26, began serving as its volunteer coach, holding three-hour classes each Tuesday with 14 inmates placed in the program.
The curriculum, she said, was standard for any debate classroom, concentrating on topics such as persuasion, structured speaking, formal logic and philosophy.
After a few weeks, the inmates decided to focus in on the topic of parole opportunities for prisoners with lengthy or life sentences. They even prepared draft legislation and held a debate in March in front of 18 state legislators, IDOC officials and members of the media.
The complaint states the response to this debate was "overwhelmingly positive" and Burlet made plans to hold a similar debate before an audience of Stateville prisoners in April. But a few weeks before that was scheduled to occur, IDOC Assistant Director Gladyse Taylor allegedly interrupted the debate class to express her dissatisfaction with their classes and to warn them against further contacting any state legislators on the topic of parole.
"Ms. Taylor elaborated that the class's message was getting in the way of IDOC's pursuit of its own legislative agenda," the complaint states. "On that score, Ms. Taylor said, 'We don't need the legislators thinking about this issue, we just need them to give us the money we need,' or words to that effect."
Following the March debate, the Stateville program was cancelled. Burlet showed up at the prison for her regular weekly class, but found she had been banned from all IDOC facilities.
Taylor also allegedly made veiled threats against debate participants, intimating they could be moved to another prison facility further away from their families in Chicago.
"When the legislators started taking the people seriously and treating them like people, I think that was the biggest red flag for the administration and they were like, we don't want this to be happening," Burlet said, suggesting officials eliminated the team because they believed a successful parole program would lower incarceration rates and jeopardize prison jobs.
"You cancelled our debate class. You locked out our debate teacher. But you cannot cancel out the confidence and dignity that we've gained through learning, through being treated as human." -Michael, a previous member of the Stateville debate team. pic.twitter.com/JTktkGFXlu

— UPLC Chicago (@uplcchicago) August 28, 2018
---
In May, members of the debate program penned an open letter to Gov. Bruce Rauner, pleading with him to restore the debate team and reinstate Burtlet as its coach. In it, they said debating had helped them improve their public speaking and communication skills, and taught them to better control their own temperaments when disagreements arose.
Beyond that, they said the team gave those spending the rest of their lives in the prison "a modicum of hope."
"In prison, hope is priceless," the team members wrote. "It can literally mean the difference between striving for a better future or suicide."
In an interview with NPR a month later, IDOC Director John Baldwin said that while the debate program was "really well received," the issues stemmed from Burlet, who "chose not to follow basic corrections safety and security practices."
Burlet denies this in her complaint. IDOC spokeswoman Lindsey Hess declined comment Tuesday, saying her department doesn't comment on pending litigation.
In her lawsuit, Burlet claims IDOC is violating the prisoners' First Amendment rights. She said she's eager to return to the prison and hopes to reinstate the debate program and continue working with prisoners.
"To the IDOC: You cancelled our debate class. You locked out our debate teacher. But you cannot cancel out the confidence and dignity that we've gained through learning, through being treated as human," debate team participant Michael Simmons, who is serving a 50-year sentence for murder, said in a statement. "Nor can you lock out the hope that our voices have served as a reminder that all lives, even hours (sic), are terrible things to waste."
Contact Matt Masterson: @ByMattMasterson | [email protected] | (773) 509-5431
---
Related stories:
Attorneys: IDOC Inmate Psychiatric Care in 'State of Emergency'
How Dana Holland Became the Country's First Double Exoneree
Attorneys to Blanket Chicago Police Stations Saturday Offering Free Aid