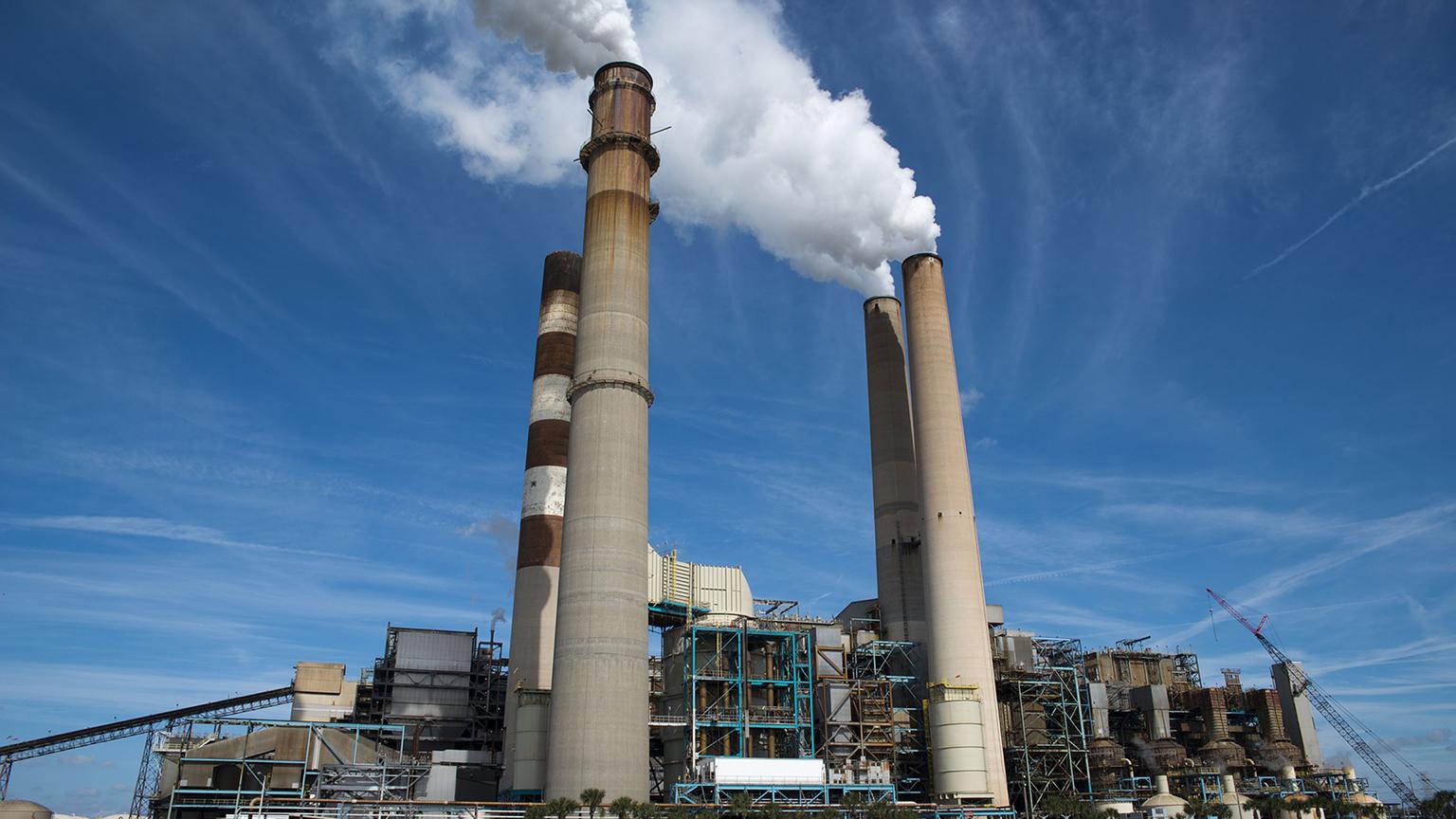 (Pixabay)
A law signed by Gov. J.B. Pritzker last week gives Illinois the ability to set its own limits on emissions of carbon and other greenhouse gases that scientists agree contribute to climate change.
The state has been prohibited from taking such action for the past two-plus decades: A 1998 law prohibited Illinois from setting emissions reduction targets beyond those established in the Kyoto Protocol, the international treaty that committed the U.S. and other countries to combating global warming.
The U.S. withdrew from that treaty in 2001, but the Illinois law remained intact, leaving the state tied to goals that no longer applied to the federal government.
By repealing the law, environmental advocates say Illinois is positioned to take action addressing climate change at a time when the Trump administration has impeded similar efforts by targeting climate protections related to coal-fired power plants, methane emissions and other areas.
"While the federal government unravels the progress made under the Obama administration, Illinois will not stand idly by," Pritzker said in a statement upon signing the new law. "We're stepping up to protect the lives of generations to come."
The law, which passed by margins of 36-17 in the Illinois Senate and 66-44 in the state House, takes effect Jan. 1, 2020.
With a roadblock to state-level climate action removed, lawmakers are now expected to focus on an aspirational clean energy bill with the goal of moving Illinois to 100% clean energy by 2050.
The proposed Clean Energy Jobs Act would set ambitious targets for renewable energy, establish a network of training centers to prepare workers for thousands of new clean energy jobs and generate $30 billion in private investment, among other goals.
Although the bill has yet to come up for a full vote in the General Assembly, environmental advocates say it would allow the state to achieve a carbon-free power sector by 2030.
"By signing this [law], Gov. Pritzker opened a door for Illinois to develop what could be the strongest clean energy policies in the country," said J.C. Kibbey, Illinois clean energy advocate for the Natural Resources Defense Council, in a statement. "This small step starts to set the state's course toward a full and just transition to clean energy."
Currently, Illinois is not projected to meet renewable energy targets that have already been established.
Under the state's Renewable Portfolio Standards, Illinois must get 25% of its energy from renewable sources by 2025. But the state currently generates less than 7% of its power from renewable sources, according to the office of state Rep. Will Davis, D-Hazel Crest.
Davis proposed legislation earlier this year that aims to expand the state's share of renewable energy while boosting funding to meet targets set by the RPS.
Contact Alex Ruppenthal: @arupp | 773) 509-5623 | [email protected] 
---
Related stories:
Lawmakers Repeal Act Prohibiting Illinois From Restricting Greenhouse Gases
Chicago-Area Students Join Global 'Strike' Over Climate Change
Heat Waves, Heavy Rain, Flooding: Report Details Dangers of Climate Change in Great Lakes Region
Transportation, Jobs at Center of Ambitious Illinois Clean Energy Bill
---