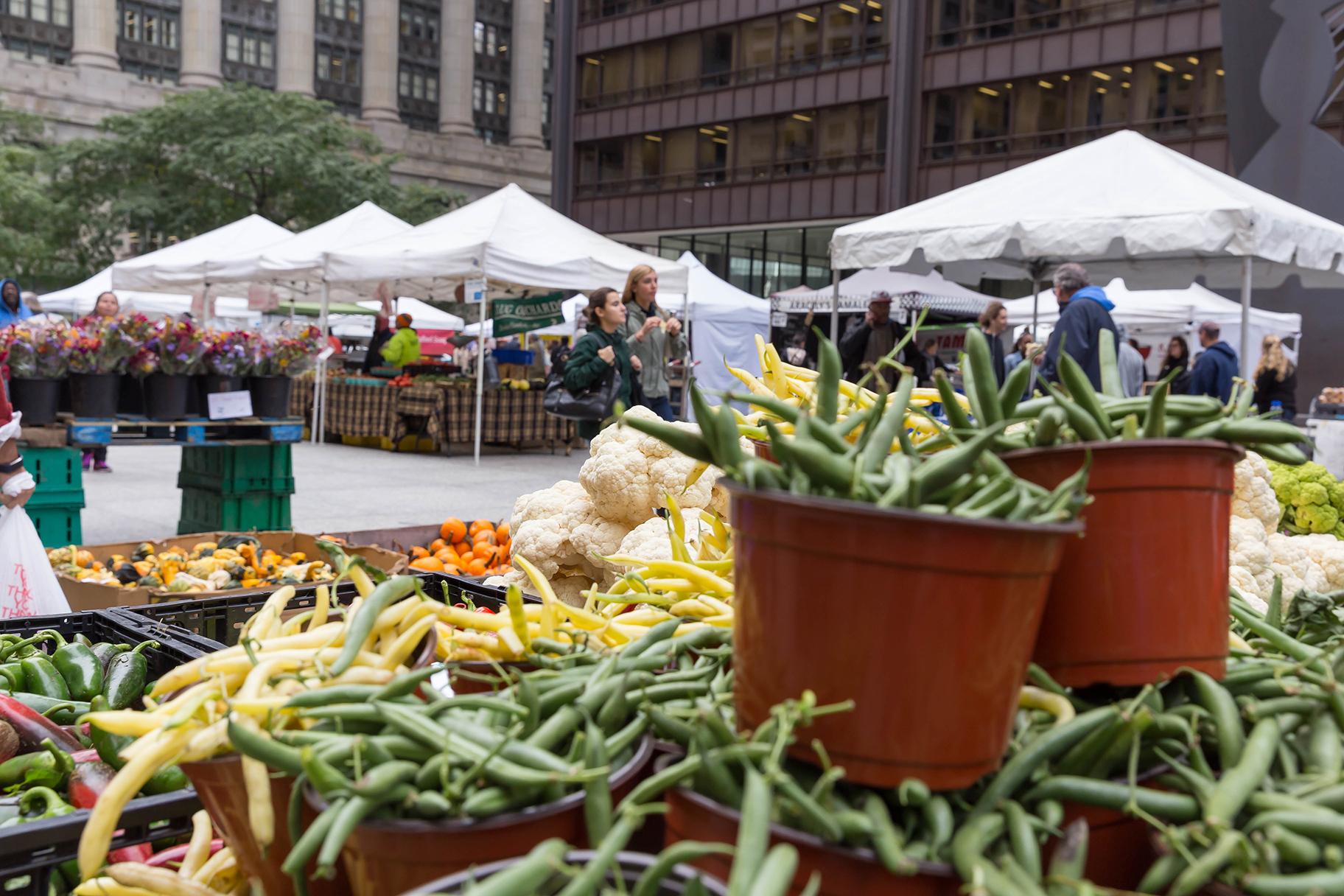 (Marco Verch / Flickr)
A new law signed last week by Gov. J.B. Pritzker redefines what is considered local food in Illinois, a move that is expected to help Illinois-based food producers and manufacturers compete for contracts that prioritize locally sourced foods.
Previously, foods were considered local only if every ingredient was sourced from within the state. That made it difficult for some local food producers to sell their products, according to the advocacy group Illinois Environmental Council.
That definition also "excluded many of our favorite truly local products, like fruit jams grown, made and packaged" in Illinois, said state Rep. Maurice West, D-Rockford, in a statement. "We owed it to our constituents to fix that problem."
Under the new law introduced by West, foods will be classified as local if they are processed or packaged in Illinois and contain at least one ingredient grown in the state. 
The change figures to help Illinois farmers and manufacturers compete for contracts from state agencies that have adopted incentives for local foods, according to IEC. 
The legislation, which passed unanimously in both chambers of the General Assembly, was co-sponsored by state Sen. Dale Fowler, R-Harrisburg.
"It's great to see us all working together for folks who couldn't be more proud of what Illinois has to offer," said Eliot Clay, IEC's agriculture and water programs director, in a statement.
Molly Gleason, communications director with the local food and farming group Illinois Stewardship Alliance, said the new law will help Illinois fruit, vegetable and livestock farmers supply more food to state-run veterans homes, schools and other facilities.
"We're excited to work with farmers and state agencies to take advantage of the new law, keep food dollars in the Illinois economy and grow the health and wealth of our state," Gleason said in a statement.
Contact Alex Ruppenthal: @arupp | (773) 509-5623 | [email protected]
---
Related stories: