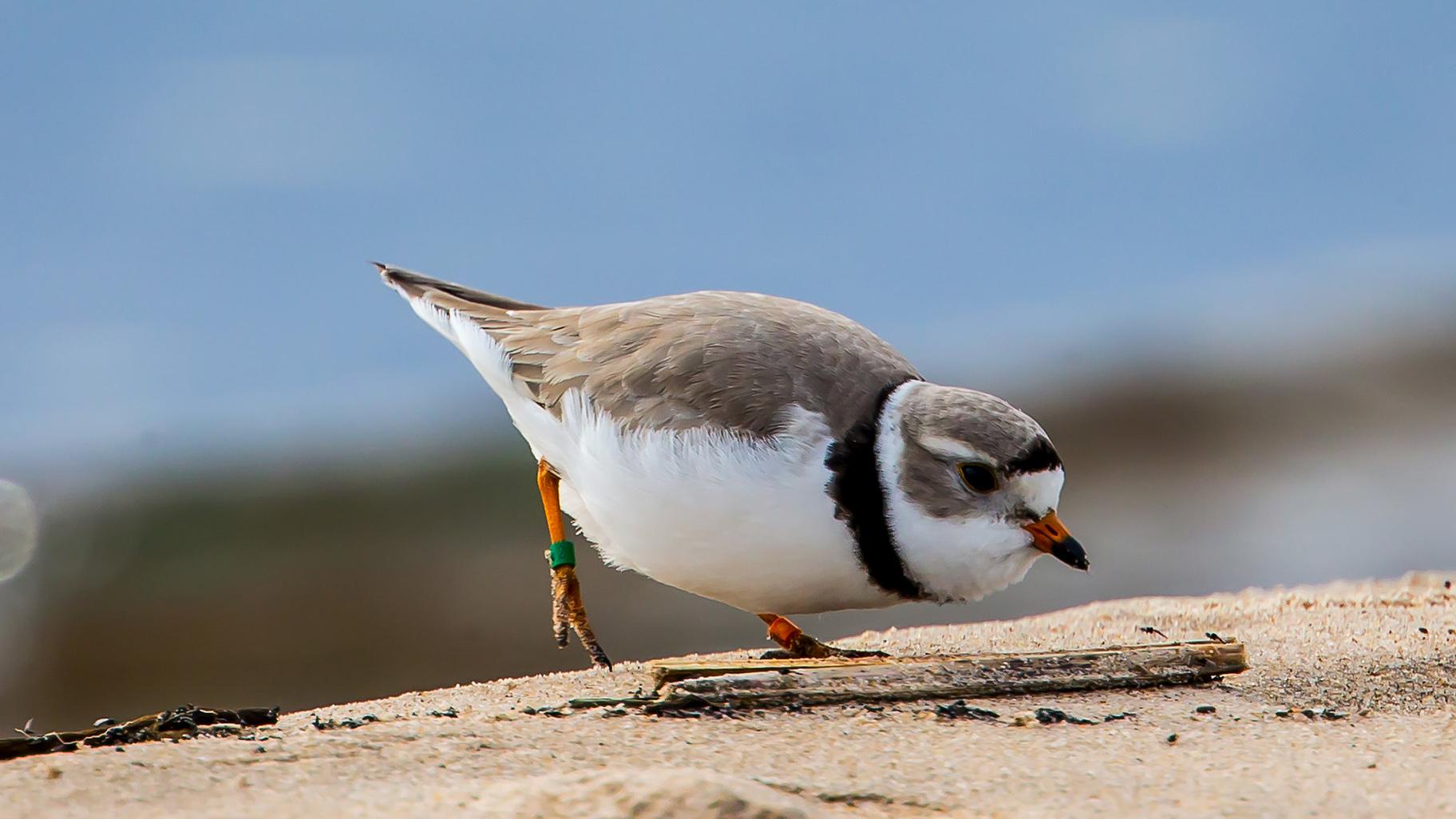 A piping plover on Waukegan Beach in 2018. (Ethan Ellis / Flickr)
The music festival Mamby on the Beach has been canceled after an unresolved battle over a group of federally endangered birds living at Montrose Beach, where the festival was scheduled to be held next month.
Organizers of the festival announced the cancellation in a statement posted online Friday.
"We are saddened to announce that Mamby on the Beach has been cancelled for 2019 due to circumstances beyond our control," organizers said in the post. "These unforeseen issues include significantly higher than average waters of Lake Michigan eliminating the beach portion of our intended site. Additionally, our original footprint was affected by the presence of Great Lakes Piping Plover shorebirds, a federally protected species."
The festival, which in past years took place at Oakwood Beach on the South Side, was scheduled for Aug. 23-24. Conservationists had been protesting the festival's move to Montrose Beach on the North Side because a pair of piping plovers had established a nest there and laid four eggs.
Last week, three plover chicks hatched on the beach, which was considered a major victory for conservationists hoping to move the festival. A day after the chicks hatched, fest organizers announced the cancellation.
Populations of piping plovers have declined as a result of human activity on beaches, according to the National Audubon Society. There are just 70 or so breeding pairs remaining in the Great Lakes region.
Conservationists from groups led by the Chicago Ornithological Society had been looking after the plovers on Montrose Beach, setting up a roped-off perimeter around the breeding pair's nest, with volunteers rotating in two-hour shifts to guard the area.
"While we would have preferred Mamby be moved away from Montrose instead of outright cancellation, we're pleased that one threat to the plovers and the extraordinary habitat at Montrose has been removed," the group said in a post on Facebook after organizers announced the festival's cancellation.
Contact Alex Ruppenthal: @arupp | [email protected] | (773) 509-5623
---
Related stories:
Move of Beachside Music Fest Prompts Pushback Over Endangered Birds
Take it Outside: 10 Summer Activities In and Around Chicago
Beach Season is Here, and Water Safety Advocates Say They're Worried
Chicago is Most Dangerous City for Migratory Birds, Study Finds
---