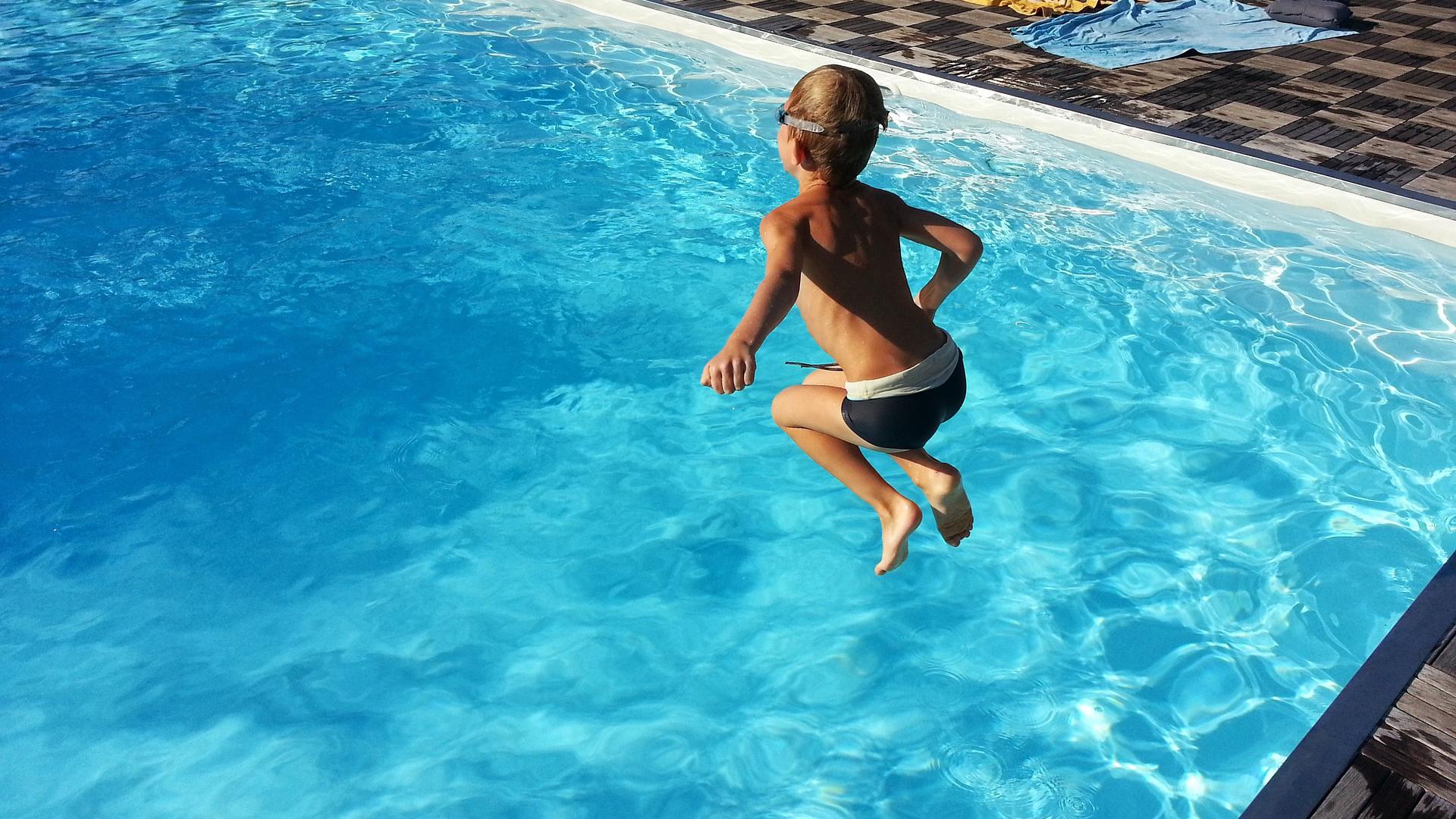 (g. p. / Pixabay)
Pools are a popular way to beat the heat during the summer months, but a new federal report warns of the dangers they pose to children.
More than 360 children under the age of 15 died each year in pool- or spa-related drownings between 2014 and 2016, according to a report from the U.S. Consumer Product Safety Commission. Drownings spiked in 2016 with 389 fatalities, including 289 children under the age of 5, according to the report. In 2015, there were 348 fatalities; and in 2014, 351 fatalities, the report found.
"Our data shows us who is drowning and when and where these fatal drownings are happening – children, in the summer, at residential locations," said Ann Marie Buerkle, acting chairman of the USCPSC, in a statement. "This report underscores the need for all families to stay vigilant and practice water safety anytime they are in or around the water."
The report also found that an estimated 6,600 children were treated in emergency rooms annually for nonfatal pool- or spa-related submersion injuries, with the majority (4,800) involving children younger than 5.
Drowning is the second leading cause of death for children ages 1 to 14, and the leading cause of death in children under age 5, according to the Centers for Disease Control and Prevention. A separate report by USCPSC and USA Swimming Foundation found that 148 children under age 15 died last year between Memorial Day and Labor Day, including six in Illinois.
With hot weather in the forecast, Illinois officials are urging people to take proper precautions to keep children safe in and around the water, including teaching kids how to swim and to stay away from pool drains, pipes and other openings to avoid entrapment. The USCPSC also recommends never leaving a child unattended in or near water, designating someone to watch children without distractions (no books, phones or magazines) and learning how to perform CPR on children and adults.
Homeowners with pools or spas should install a self-closing, self-latching gate around them, and ensure their facilities have drain covers that comply with federal safety standards, the USCPSC recommends.
Contact Kristen Thometz: @kristenthometz | (773) 509-5452 |  [email protected]
---
Related stories:
Beach Season is Here, and Water Safety Advocates Say They're Worried
CDC: Pools Linked to Increase in Diarrhea Outbreaks
Stay Hydrated, Cool to Prevent Heat Exhaustion, Says Health Official
Hot Weather, Pollution Fuel Unhealthy Air Conditions in Chicago
Lake Michigan Nears Historic Water Levels. What's Happening, and Why
---