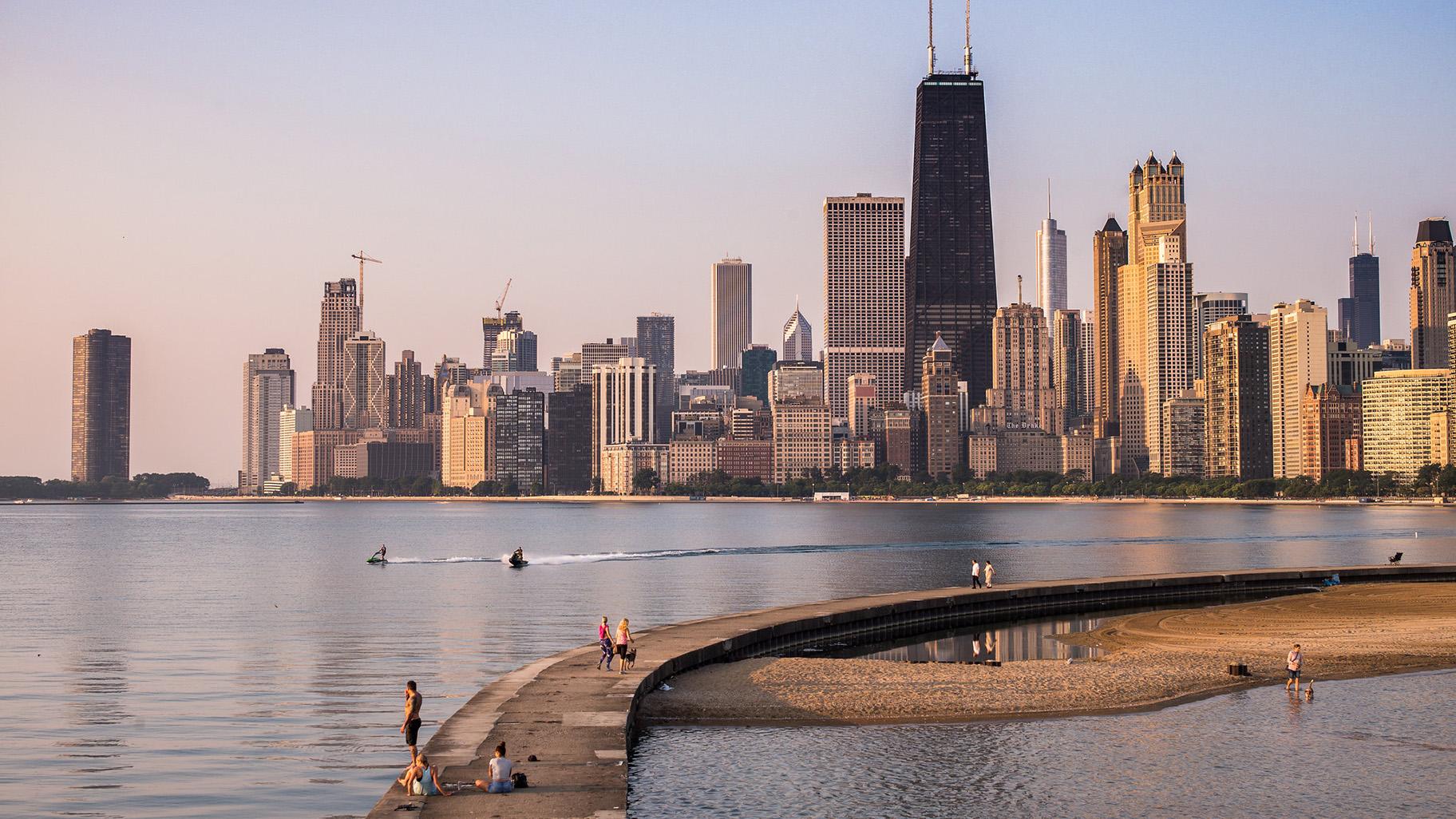 (Roman Boed / Flickr)
Rising temperatures this week could cause unhealthy air quality in Chicago as excessive heat combines with pollution from vehicle emissions and other sources to create smog – also called "ozone pollution." The poor air quality can be particularly harmful to people who smoke or those with respiratory conditions like asthma or chronic obstructive pulmonary disease, says Angela Tin, national senior director of the American Lung Association.
The sudden onset of heat this week could also exacerbate those conditions, Tin says, so those affected may need to pay more attention to their treatments. "Normal activities are harder for them because they already have impaired lungs," she said.
Children and the elderly, who have diminished lung capacity, are more susceptible to pollution, she added, which can cause long-term effects, like lung disease and cancer, and short-term effects, including sneezing, coughing, gagging and wheezing.
But even healthy individuals will likely feel the impact of the change in air quality this week. Tin says even walking to and from work can become more strenuous because "we haven't had the chance to acclimate." 
The U.S. Environmental Protection Agency's air quality index puts Chicago at "orange" this week, meaning the air quality can be unhealthy for certain groups, including children, active adults and people with lung disease.
Because of that forecast, Tin suggests precautions such as limiting time outdoors, using an air conditioner and reducing pollution by working from home if possible or waiting to fuel up vehicles. "As long as there are hot days and we burn stuff, we'll still face this," she said. "We need to be proactive." 
An orange air quality rating for Chicago is not uncommon. During summer months, the city's rating from the EPA typically ranges from yellow (which indicates generally acceptable air quality) to orange, according to Tin.
"Luckily for us in the Midwest, the temperatures change daily," she said. "We'll hit an orange (day) and come back to yellow. Or maybe it'll be yellow in the morning and turn to orange during the height of the day."
Contact Kristen Thometz: @kristenthometz | (773) 509-5452 |  [email protected]
---
Related stories:
Stay Hydrated, Cool to Prevent Heat Exhaustion, Says Health Official
Report on Climate Change Warns of 'Killer Heat' in US
CDC: Pools Linked to Increase in Diarrhea Outbreaks
---