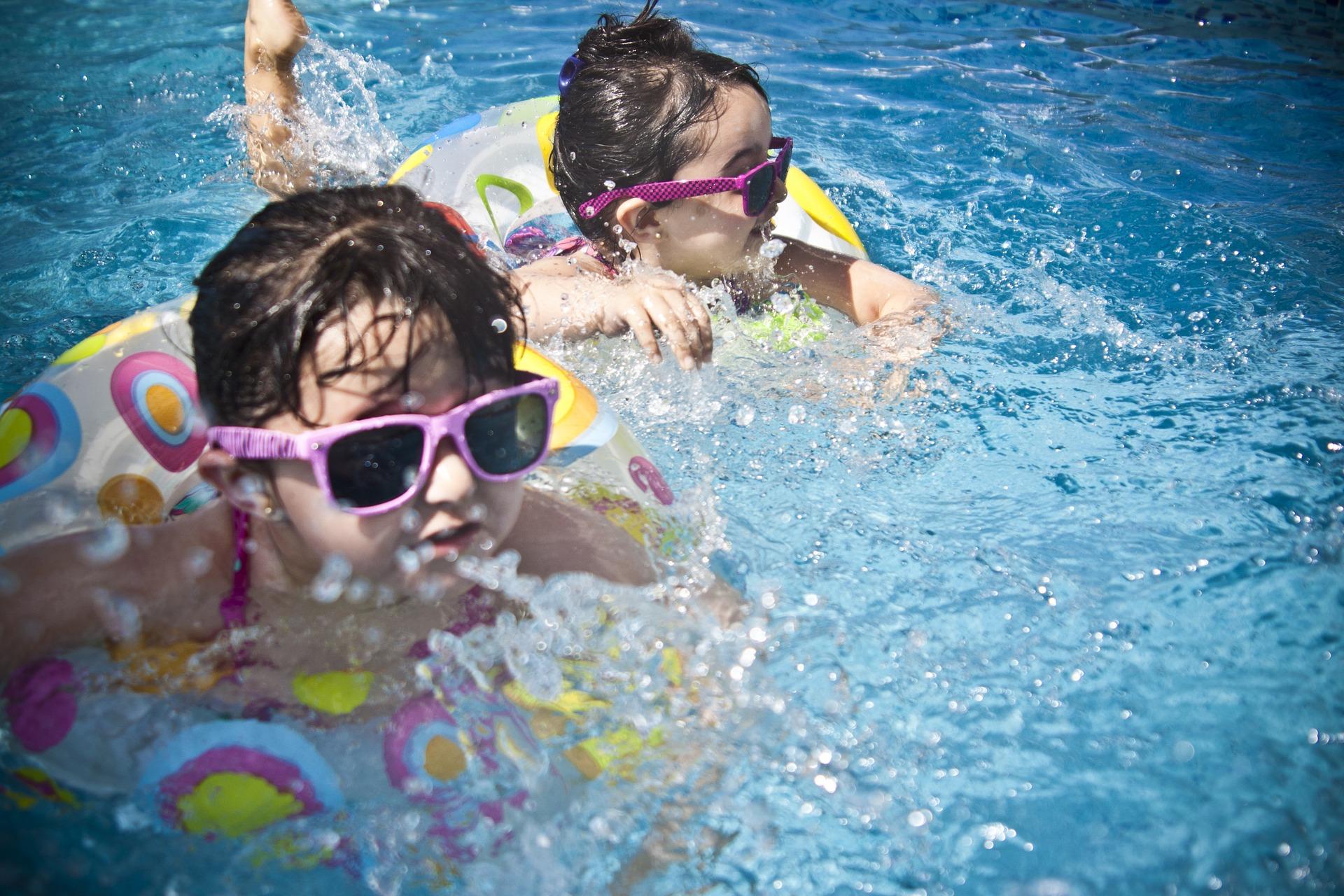 (Pexels / Pixabay)
Planning to splash around in a public pool this summer? Be sure to keep your mouth closed – and don't swallow the pool water. Federal health officials say a parasite responsible for a national increase in diarrhea outbreaks that sickened 7,465 between 2009 and 2017 can be found once again in public pools.
According to the Illinois Department of Public Health, there were 425 probable and confirmed cases in the state last year. During the eight-year national outbreak, there were just 261 reported cases in Illinois, the agency says.
The parasite, cryptosporidium, is found in the feces of infected humans and animals. People become infected when they swallow the parasite. It can cause watery diarrhea, abdominal cramping, nausea, vomiting, low-grade fever and dehydration. Symptoms usually occur about a week after exposure, but can begin as soon as one day or as late as 12 days after exposure.
Cryptosporidium is the leading cause of diarrhea outbreaks linked to water and the third leading cause of diarrhea associated with animal contact in the U.S., according to the Centers for Disease Control and Prevention.
"Even in well-chlorinated and well-maintained pools, outbreaks happen because this is a very difficult organism," said Dr. Tiffany Wiksten, manager of Rush University's infection control department. "Cryptosporidium parasites can survive for days in chlorinated water because they have a tough outer shell."
In Illinois, peak pool season – July and August – coincides with a peak in outbreaks. According to IDPH data, more outbreaks were reported during those two months than during any others over the course of the eight-year outbreak.
"The number one cause of cryptosporidiosis is linked to pools and water parks, even those with high chlorine levels," said Illinois Department of Public Health Director Dr. Ngozi Ezike.
Prevention is essential, say health officials, because there isn't an effective cure for the illness. Those who are infected are advised to drink plenty of fluids and get plenty of rest, and to stay out of the water even after symptoms have subsided.
"Symptoms may last one to two weeks, but (the parasite) can shed for up to three weeks," said Wiksten. In other words, someone who had the illness could still be spreading it.
Even if you're not sick, health officials advise showering before jumping in the pool. (And please, don't urinate or deficate in the water.) Take kids out of the water every hour for a bathroom break, and be sure to check and change diapers in a restroom – not poolside—to keep germs away from the pool, the CDC recommends.
Health officials also advise washing hands with soap and water for at least 30 seconds rather than using alcohol-based hand sanitizers, which are not as effective against the parasite, to prevent spreading the illness.
If a public pool or facility is found to have an outbreak, it is required to use high doses of chlorine to disinfect the water systems, according to Ezike. Facilities are required to retest for the parasite after hyperchlorination. After several negative tests, the facility can be reopened.
If an outbreak is suspected in a private pool or hot tub, Wiksten advises owners contact an aquatic professional to mange the pool to insure proper safety measures are followed.
Contact Kristen Thometz: @kristenthometz | (773) 509-5452 |  [email protected] 
---
Related stories:
10 Things About Chicago Beaches You Might Not Know
Vaccine No Match Against Flu Bug That Popped Up Near End
Chicago Health Officials Tracking Potentially Deadly Fungus
Illinois Has Confirmed 154 Cases of Potentially Deadly Fungal Disease
---