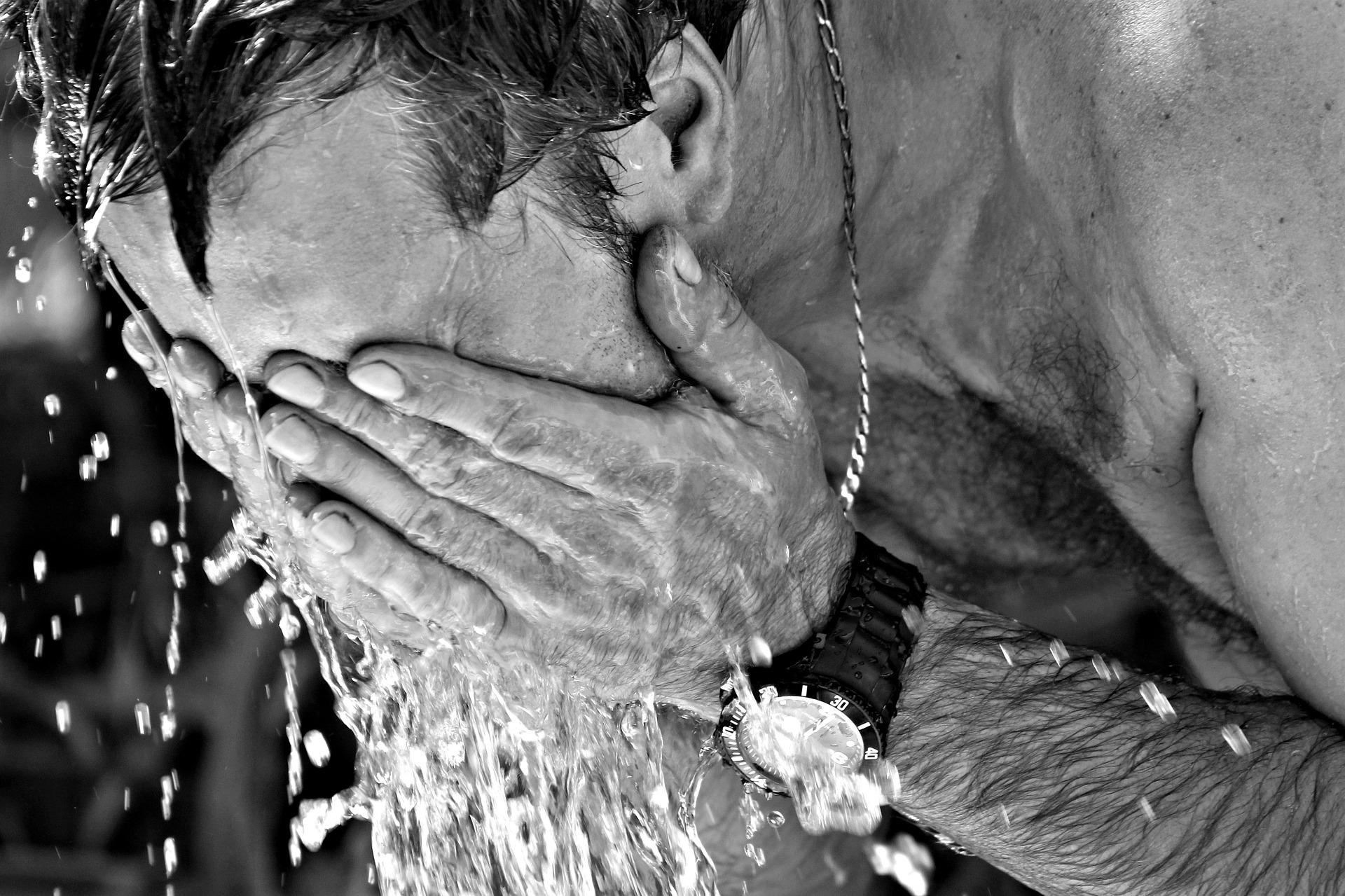 (vargazs / Pixabay)
Rising temperatures and humidity in Chicago this week could make it feel as hot as 105 degrees outside Thursday and Friday, according to the National Weather Service.
The combination of high temperatures and humidity makes it difficult for our bodies to dissipate heat, says Dr. Trevor Lewis, chairman of the department of emergency medicine at Stroger Hospital.
"When you're hot, you perspire and then you almost want to wick the water away, but that's hard to do when it becomes very humid," he said. "When humidity is higher than 75% with high heat, the body has a hard time dissipating heat."
In just a few hours outside, someone could develop heat exhaustion, according to Lewis. People with heat exhaustion can experience "excessive thirst, nausea, vomiting, dizziness and they could start to get a headache," he said. "You can even get fatigued, feel cool and clammy even though you're still sweating."
Anyone experiencing symptoms of heat exhaustion should rehydrate and move to an area with air conditioning or fans before it progresses into heatstroke. "If you've taken steps to remedy heat exhaustion and it's still not working, seek medical help," said Lewis.
The progression from heat exhaustion to heatstroke, which is more severe because the body loses its ability to control temperature, can vary from person to person, according to Lewis. "People can have temperatures that reach 103-104 degrees. The hallmark of heatstroke is people become confused. Their skin can be hot or flushed, but they won't be sweating anymore," he said. "In the worst case scenarios, (people) can develop seizures and a rapid pulse."
Symptoms of heatstroke require immediate medical assistance. Lewis advises people to check on their relatives and neighbors, especially those who are elderly because they have a higher risk of experiencing hot weather-related illnesses. "Make sure they're set up with mechanisms for cooling like air conditioning or fans, etc., and that they have access to fluids," he said.
The best way to beat the heat is to stay ahead of it by staying hydrated, wearing light-colored clothing and sunscreen, and limiting time outdoors, says Lewis. "Avoid drinking a lot of caffeinated beverages or alcohol during extreme heat because those things increase fluid loss." He also recommends that people without air conditioning take cool baths and showers to stay cool.
Chicagoans seeking relief can visit one of the six cooling centers operated by the city's Department of Family and Support Services. The air-conditioned facilities are open 9 a.m. to 5 p.m. Monday through Friday, though hours and days of service can be extended under extreme conditions. The Garfield Center, located at 10 S. Kedzie Ave., is open 24 hours a day, seven days a week to connect residents to emergency shelter. For those outside the city, Cook County provides cooling centers at 52 locations, all of which are listed here. 
Interactive map: Chicago cooling centers.
---
Contact Kristen Thometz: @kristenthometz | (773) 509-5452 |  [email protected] 
---
Related stories:
CDC: Pools Linked to Increase in Diarrhea Outbreaks
Lead Concerns Halt Chicago Water Meter Installations
Health Official Urges Caution if Handling Fireworks This 4th of July
---