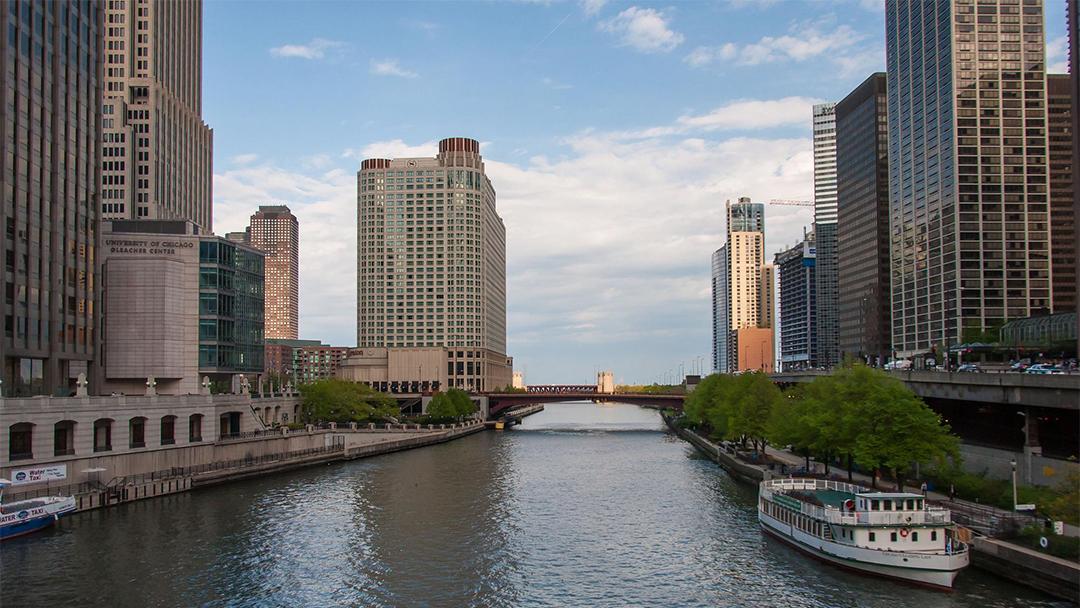 (Chicago Tonight file photo)
A bold plan to get hundreds of swimmers into the Chicago River remains docked until at least next year.
Co-organizers Doug McConnell and Don McDonald had hoped to host a 2.4-mile open-water swim in the river in September. But securing the necessary permits and coordinating with a handful of different agencies – city police, fire and the departments of Cultural Affairs and Special Events, Transportation, Fleet and Facility Management, along with the U.S. Coast Guard, among others – proved too difficult a task to complete this summer.
"What we were asking the city for is pretty inconceivable for most people," McConnell said. "I think we just had too many moving parts to get everybody on top of it quickly enough."
The Barrington native has swum in open-water events all around the world, including in New York's Hudson River and the English Channel. But McConnell's idea of starting a similar event in his hometown was met initially with a sense of disbelief, likely because "nobody in their right mind" can imagine swimming in the Chicago River, he said.
Water quality data shows that the river has improved significantly in recent years – and especially over the past century – and McConnell said the river is clean enough for humans to have direct exposure to it.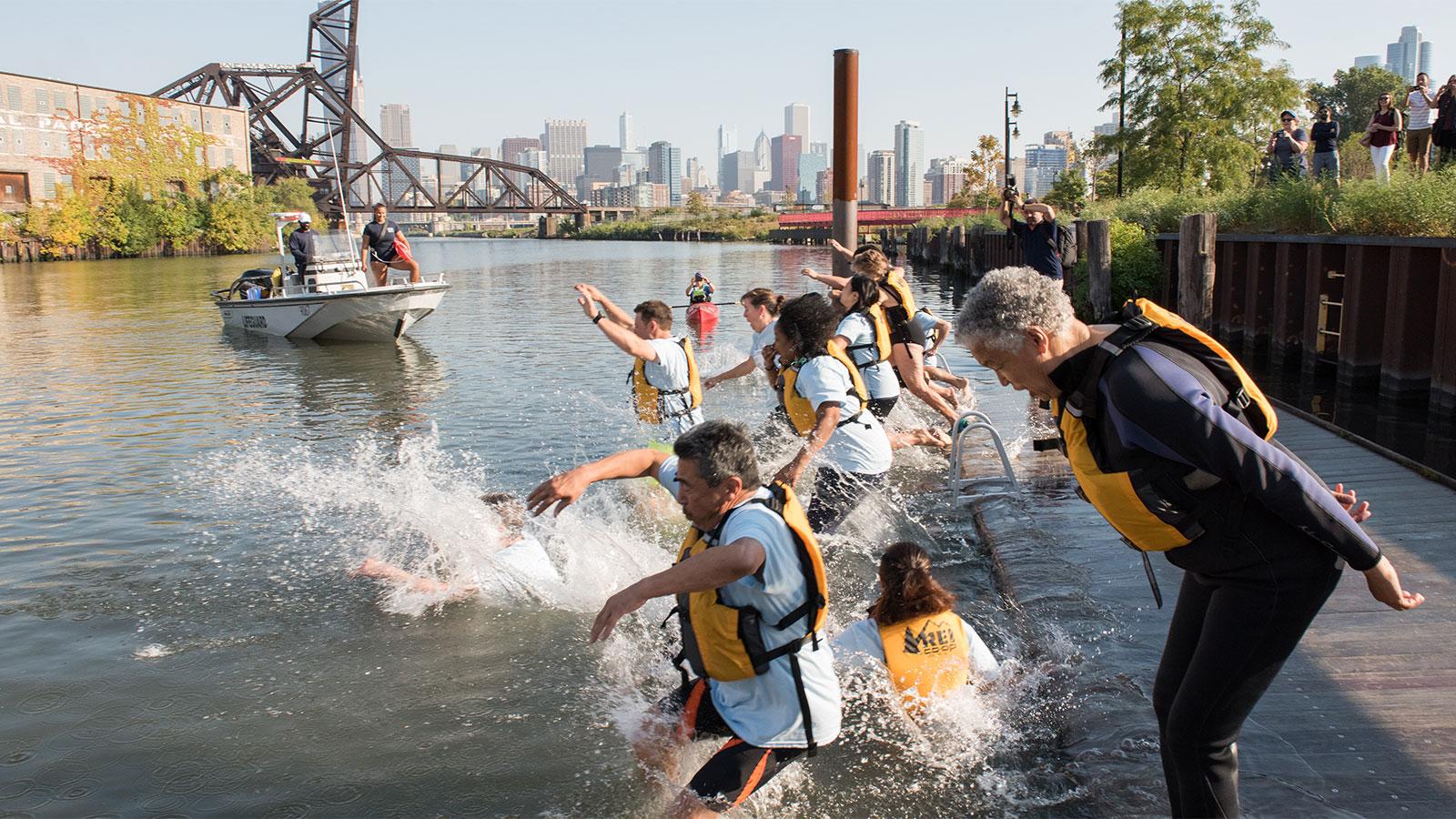 Cook County Board President Toni Preckwinkle and other elected officials jump into the Chicago River during the "Big Jump" event in September 2017. (Courtesy Metropolitan Water Reclamation District)
McConnell said the goal is now to host the open-water swim in September 2020. The initial event would be open to just a few hundred swimmers but could grow to include several thousand participants in future years, he said.
The event would start along the river's South Branch at Ping Tom Memorial Park in Chinatown. Participants would swim north for several miles and exit on the Chicago Riverwalk near the Clark Street Bridge.
McConnell and McDonald, who is from Chicago, said they have a 75-page safety plan with a map outlining ideal positions for lifeguards, buoys, kayaks (for safety personnel) and other elements to make sure the event runs smoothly.
McConnell said staging the event could cost up to $150,000, which he hopes to raise through sponsorships. Proceeds from the event would go toward A Long Swim, which McConnell started to raise money for research of amyotrophic lateral sclerosis, or ALS, also known as Lou Gehrig's disease.
The event would also raise money for Make a Splash, a water safety initiative that provides swimming lessons for children.
"This is obviously a disappointing setback, but [the event] will materialize," McConnell said. "We want to run a safe event, and we want to run it for a long time."
Contact Alex Ruppenthal: @arupp | [email protected] | (773) 509-5623
---
Related stories:
An 'Open Swim' in the Chicago River is in the Works for September
Take it Outside: 10 Summer Activities In and Around Chicago
Preckwinkle, Other Officials to Jump In Chicago River on Saturday
Group Calls for End to Garbage in Chicago River
---