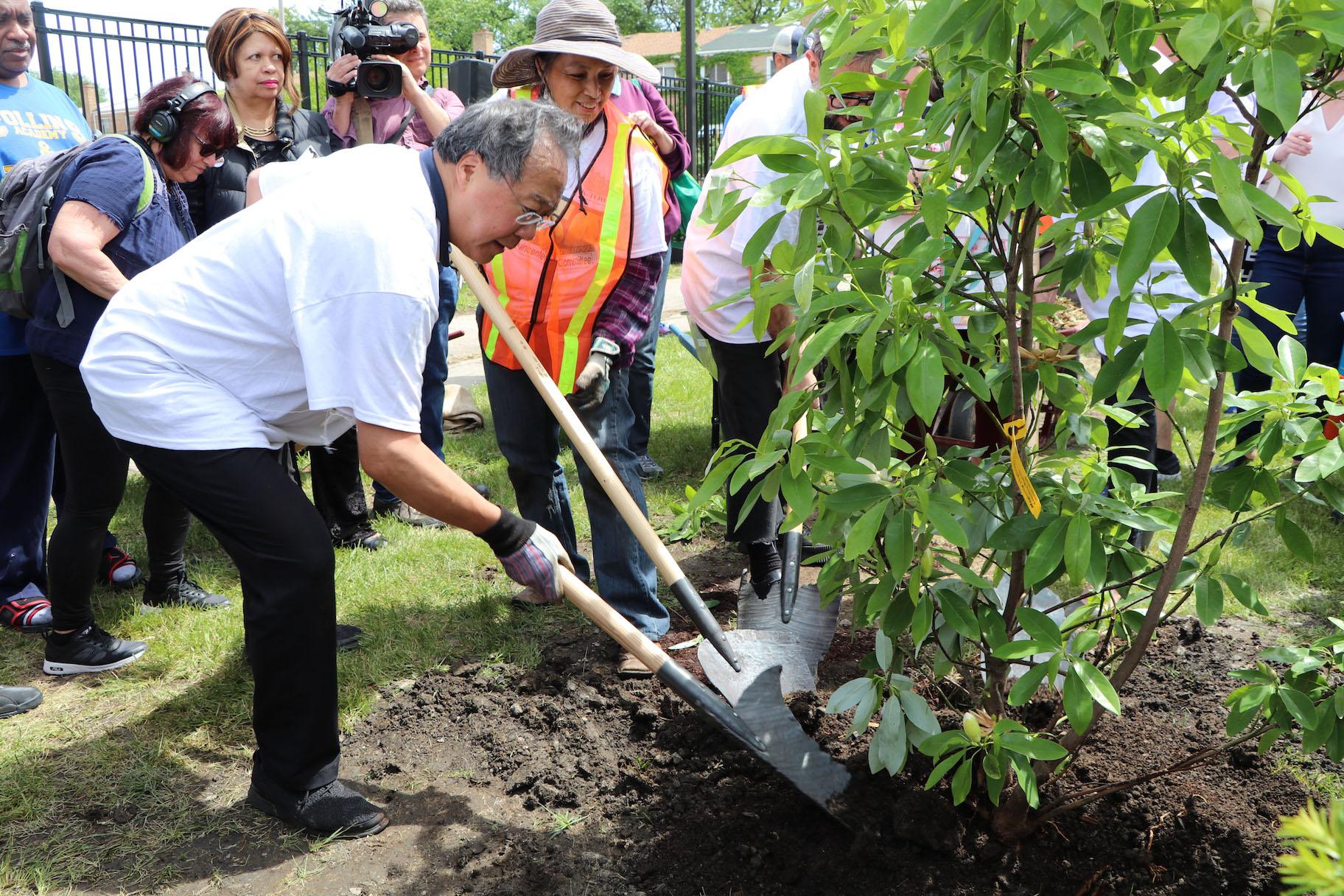 Cellist Yo-Yo Ma plants a magnolia tree in Chicago's Unity Park on June 21, 2019. (Evan Garcia / WTTW)
He's a world-famous cellist who's not afraid to get a little dirty.
Yo-Yo Ma played Bach in a North Lawndale park Friday morning, then planted a magnolia tree on the once-blighted strip of land now known as Unity Park.
The event was part of The Bach Project, Ma's ambitious tour of 36 cities on six continents, in which he performs Johann Sebastian Bach's six suites for solo cello. The project aims to explore how culture at large – which for Ma includes not just arts and music but also science, literature, food and anything else that fosters understanding – connects people across the world.
Yo-Yo Ma performs a composition by Baroque master Johann Sebastian Bach in Chicago's Unity Park on June 21, 2019. (Evan Garcia / WTTW)(Evan Garcia / WTTW)
The event was hosted by the North Lawndale Sesquicentennial Committee, which commemorates the 150-year anniversary of the West Side neighborhood.
"150 years feels like a long time but it's not a long time for a tree to grow and to grow a neighborhood and to strengthen the neighborhood," Ma said after his performance. "Our purpose, I think, is to constantly strengthen and renew forever so that we can cultivate ourselves for the future."
North Lawndale resident Gladys Woodson began beautifying and transforming the park in 1999, when it was a rundown street strewn with litter.
"Before we did the park, we had all kinds of stuff going on here because this was 19th Street and an empty lot," Woodson said. "But it's beautiful and we worked from sunup to sundown for this."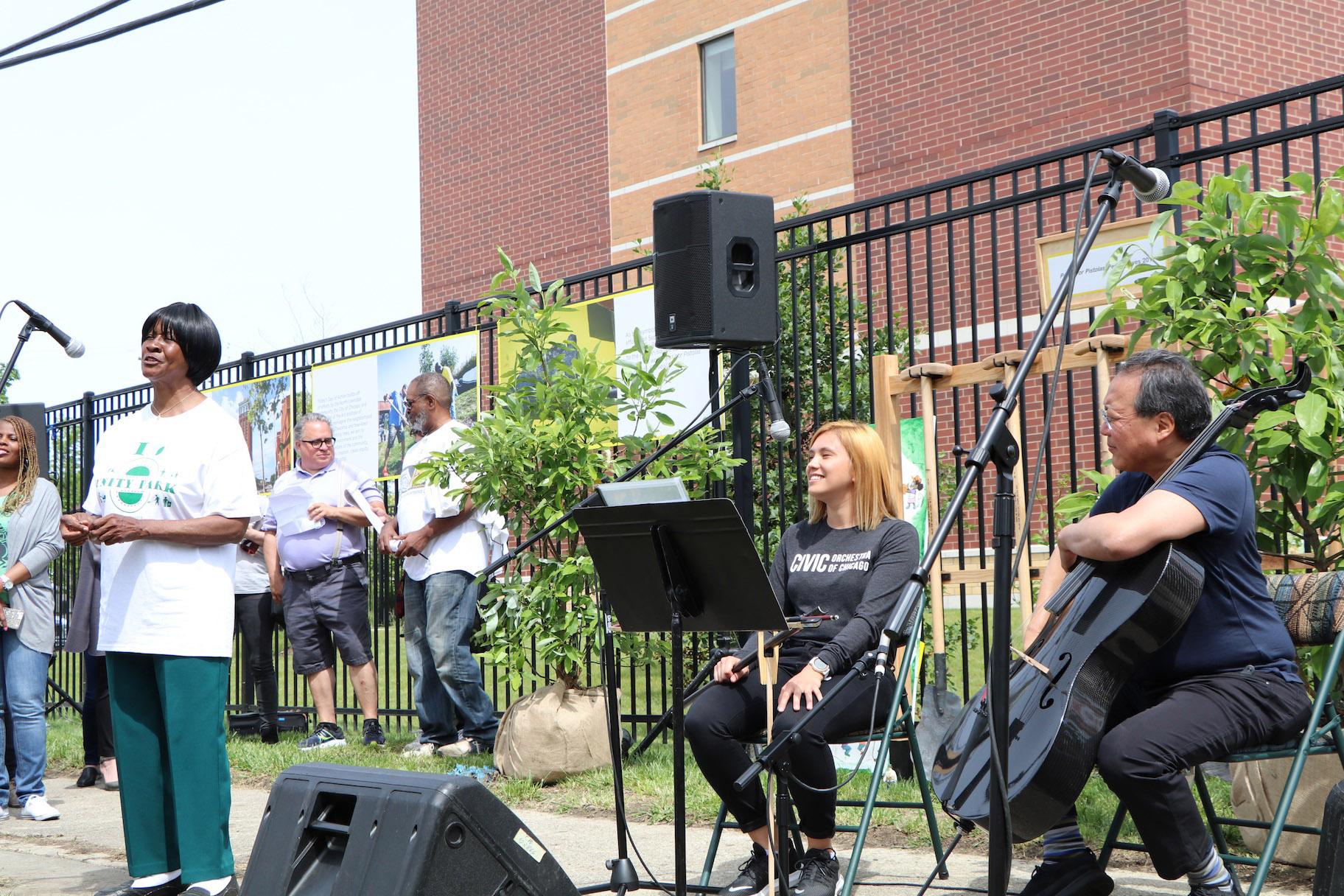 North Lawndale resident Gladys Woodson speaks at the Unity Park event. (Evan Garcia / WTTW)
Ma performed alongside Civic Orchestra of Chicago fellow Alexandria Hoffman, who played a flute made from the barrel of a rifle.
The symbolism didn't end there. Behind the musicians were five shovels made from melted guns confiscated in Chicago – a 2017 work called "Palas por Pistolas," or "Guns into Shovels," by Mexican artist Pedro Reyes. 
Reyes, in collaboration with the School of the Art Institute of Chicago, melted scrap alloy metal from firearms seized by the Chicago Police Department and forged it into shovelheads.
"This transformation is a change in polarity from something that produces death to something that produces life," Reyes said. "These trees become a natural monument."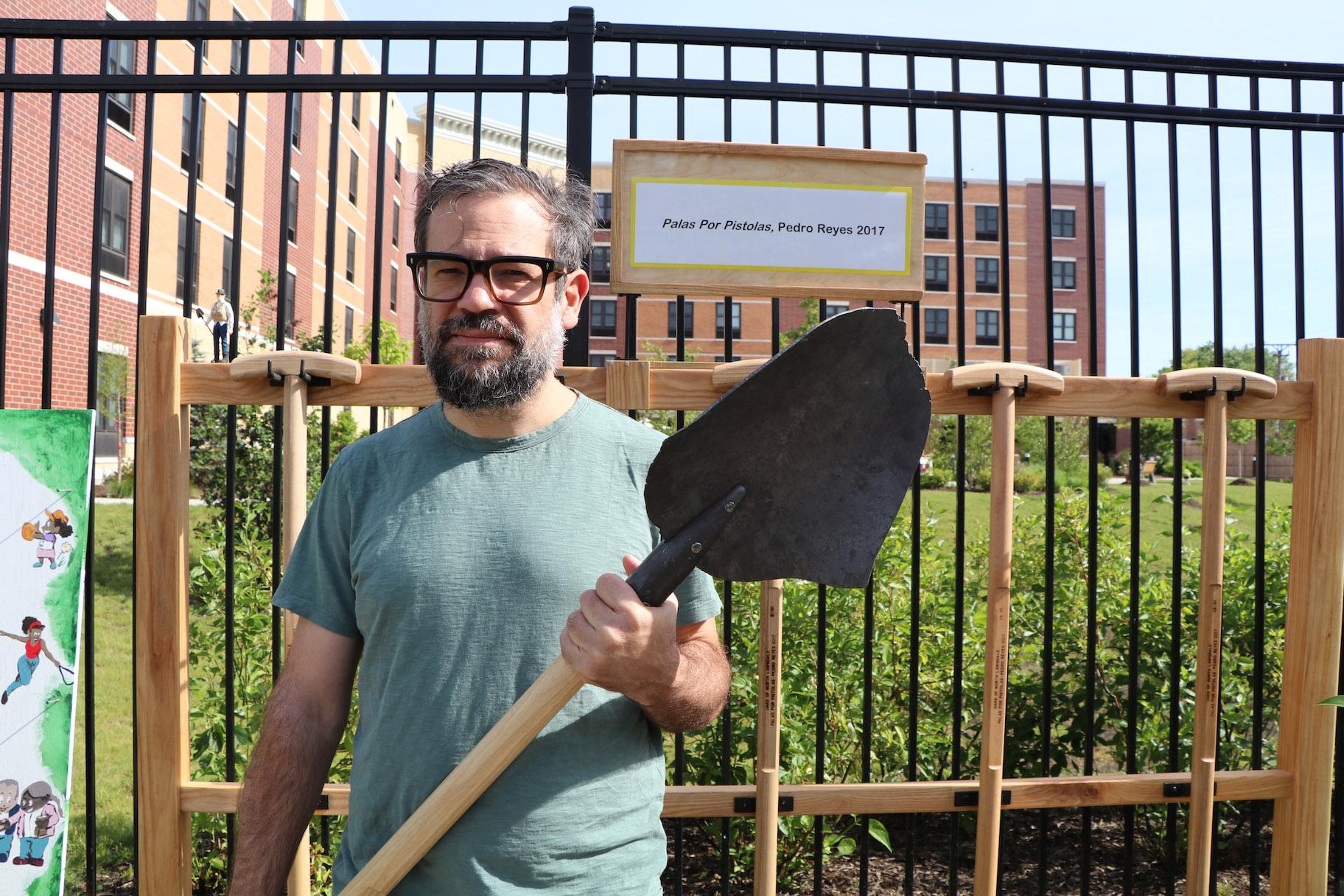 Mexican artist Pedro Reyes holds a shovel that's part of his "Palas por Pistolas" collection. The shovel's head is made from melted guns. (Evan Garcia / WTTW)
Throughout the event, volunteers picked up litter from Unity Park, spread mulch and planted trees. Students from the Ravinia Lawndale Family Music School also performed. 
Volunteer Chris Shuttlesworth, a resident of the Morgan Park neighborhood on Chicago's South Side, said he hopes Friday's event spurs more movement to plant and revitalize underserved areas in the city.
"This should be everywhere," Shuttlesworth said. "Especially where I live on the South Side, there are so many empty lots that could be turned into beautiful green spaces like this."
From North Lawndale, Ma, who's won 19 Grammy Awards and received the Presidential Medal of Freedom in 2011, headed to the National Museum of Mexican Art in Pilsen to take part in a gun violence panel that includes Mayor Lori Lightfoot.
Ma will cap off his melodious pilgrimage through Chicago at 5 p.m. on the Riverwalk between Franklin and Lake, where the cellist will perform Bach's Brandenburg Concerto No. 4 with members of the Civic Orchestra of Chicago.
---
Below, more photos from the event.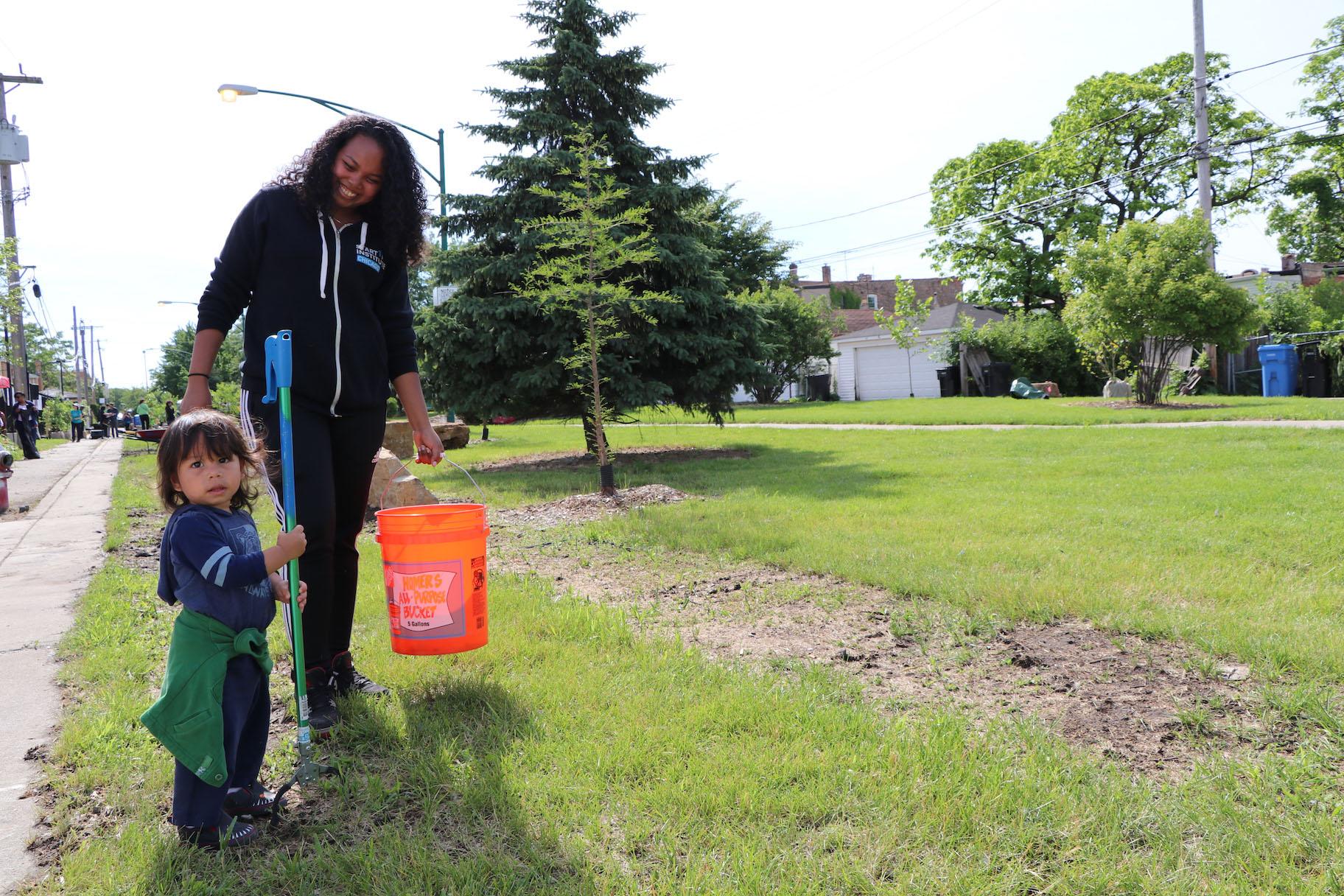 Volunteer Meia Santos and her son Arlo Garcia pick up litter at the event. (Evan Garcia / WTTW)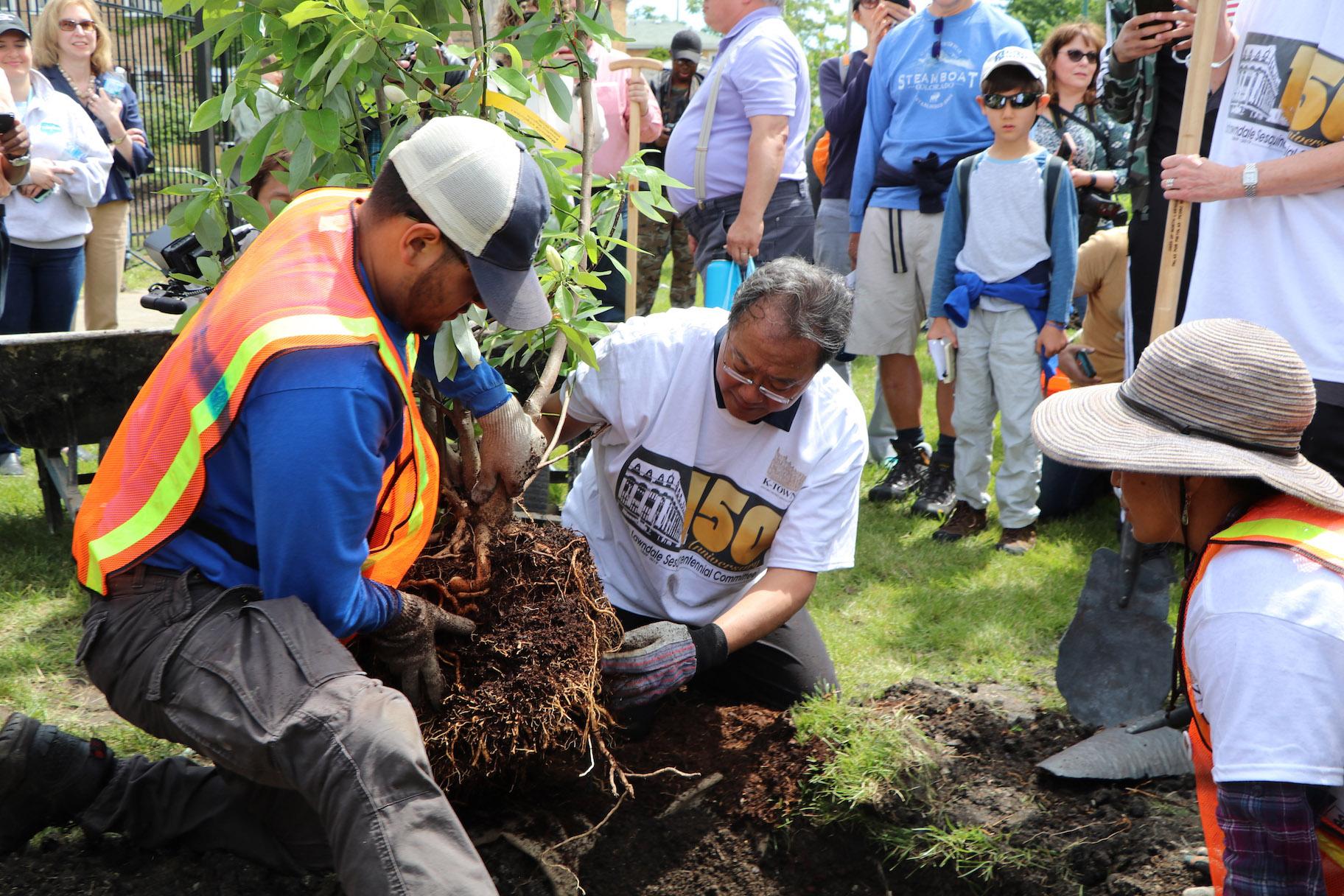 Yo-Yo Ma plants a magnolia tree with volunteers at Unity Park in North Lawndale. (Evan Garcia / WTTW)
Volunteers plant trees following the performance by Grammy-winning musician Yo-Yo Ma. (Evan Garcia / WTTW)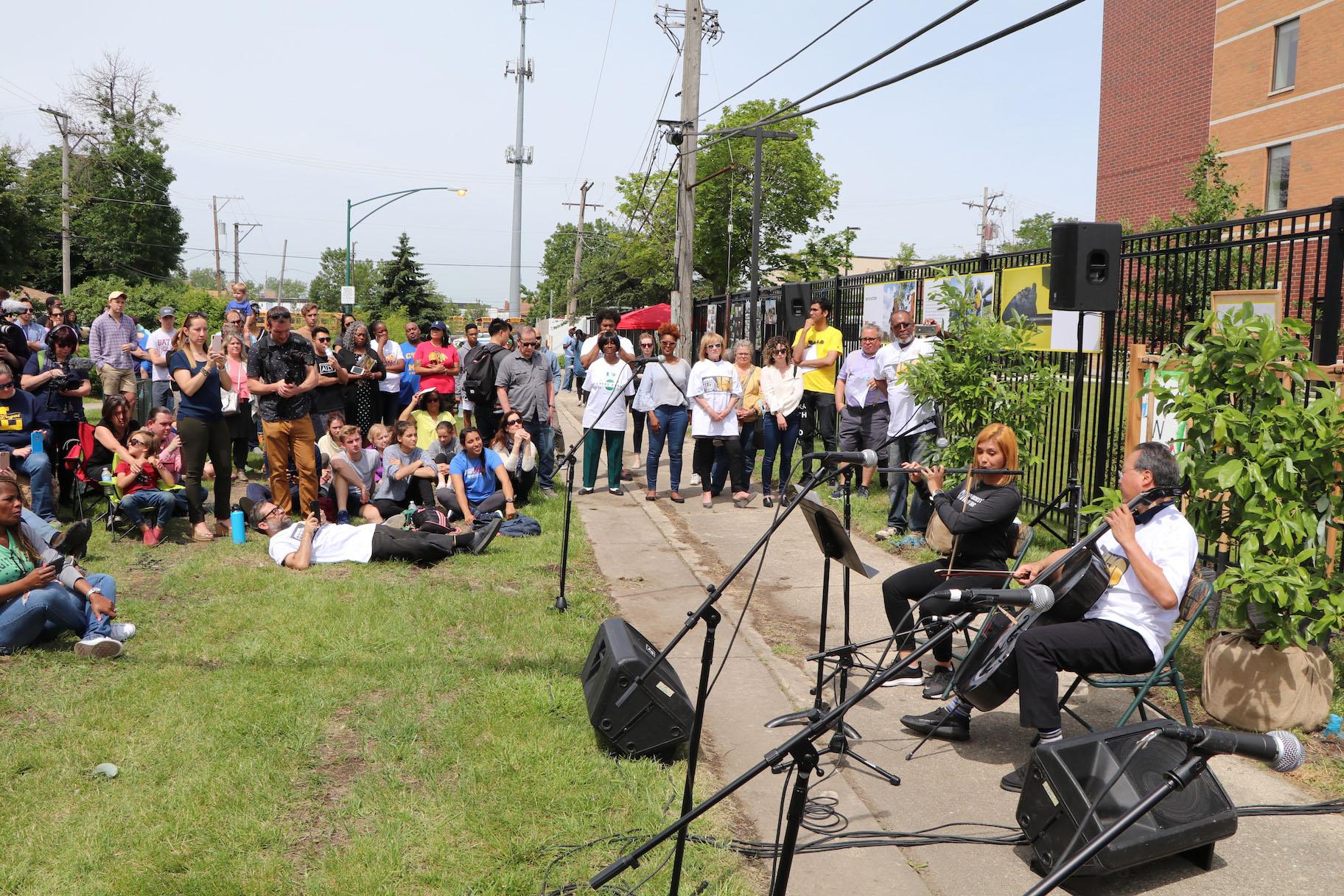 Yo-Yo Ma and Alexandria Hoffman of the Civic Orchestra of Chicago perform in Unity Park. (Evan Garcia / WTTW)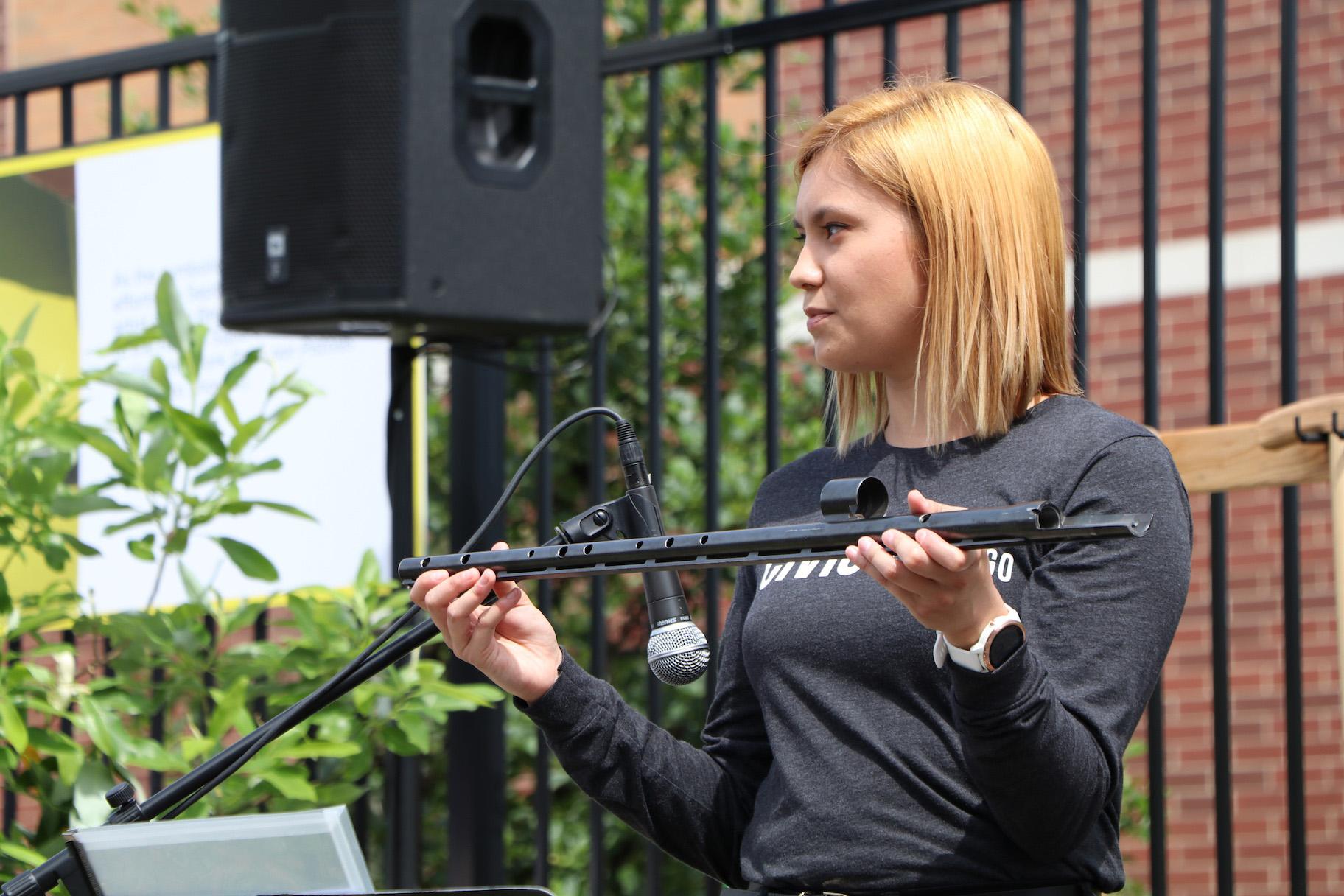 Alexandria Hoffman holds a flute made from a rifle's barrel. (Evan Garcia / WTTW)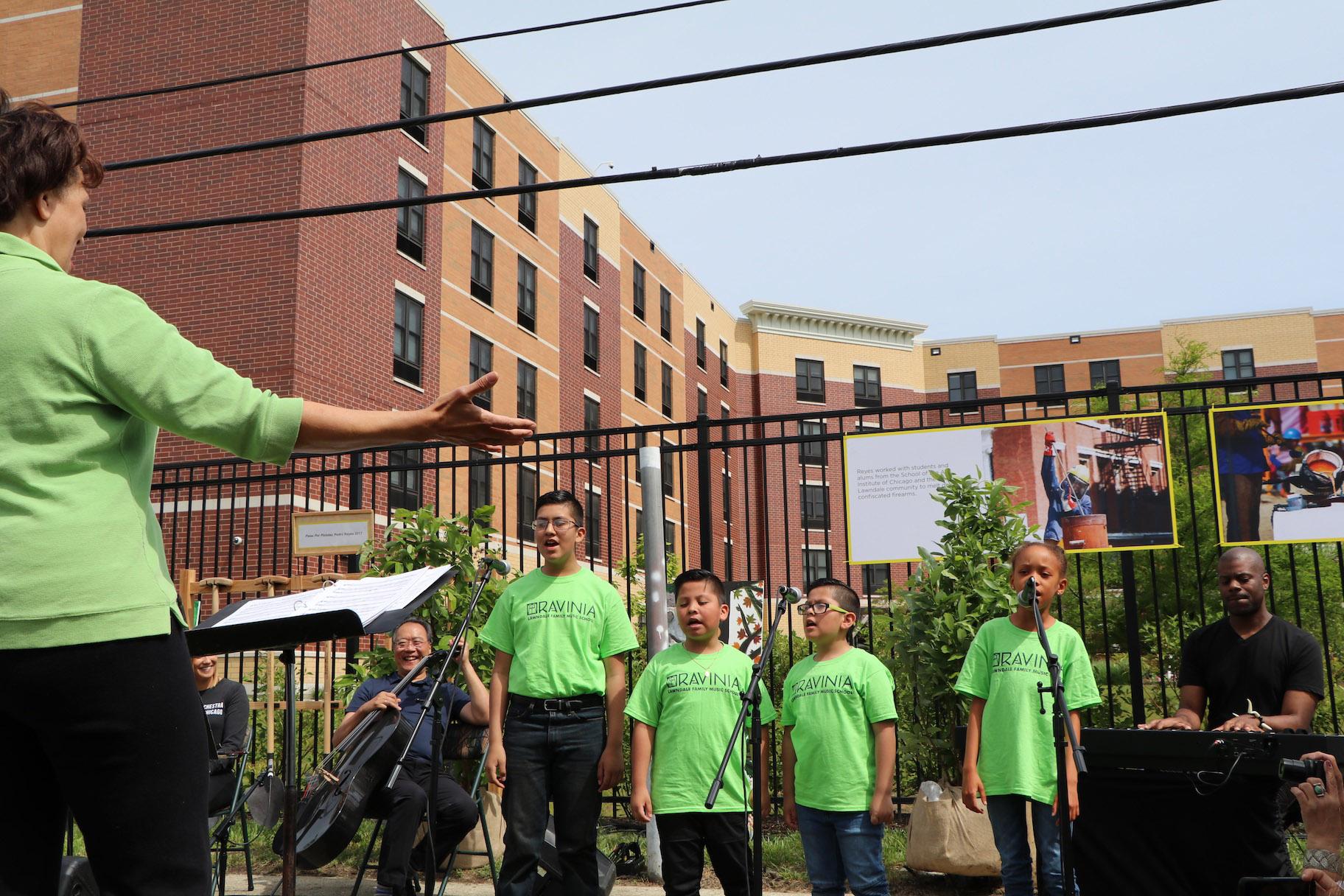 Students from the Ravinia Lawndale Family Music School perform at the event. (Evan Garcia / WTTW)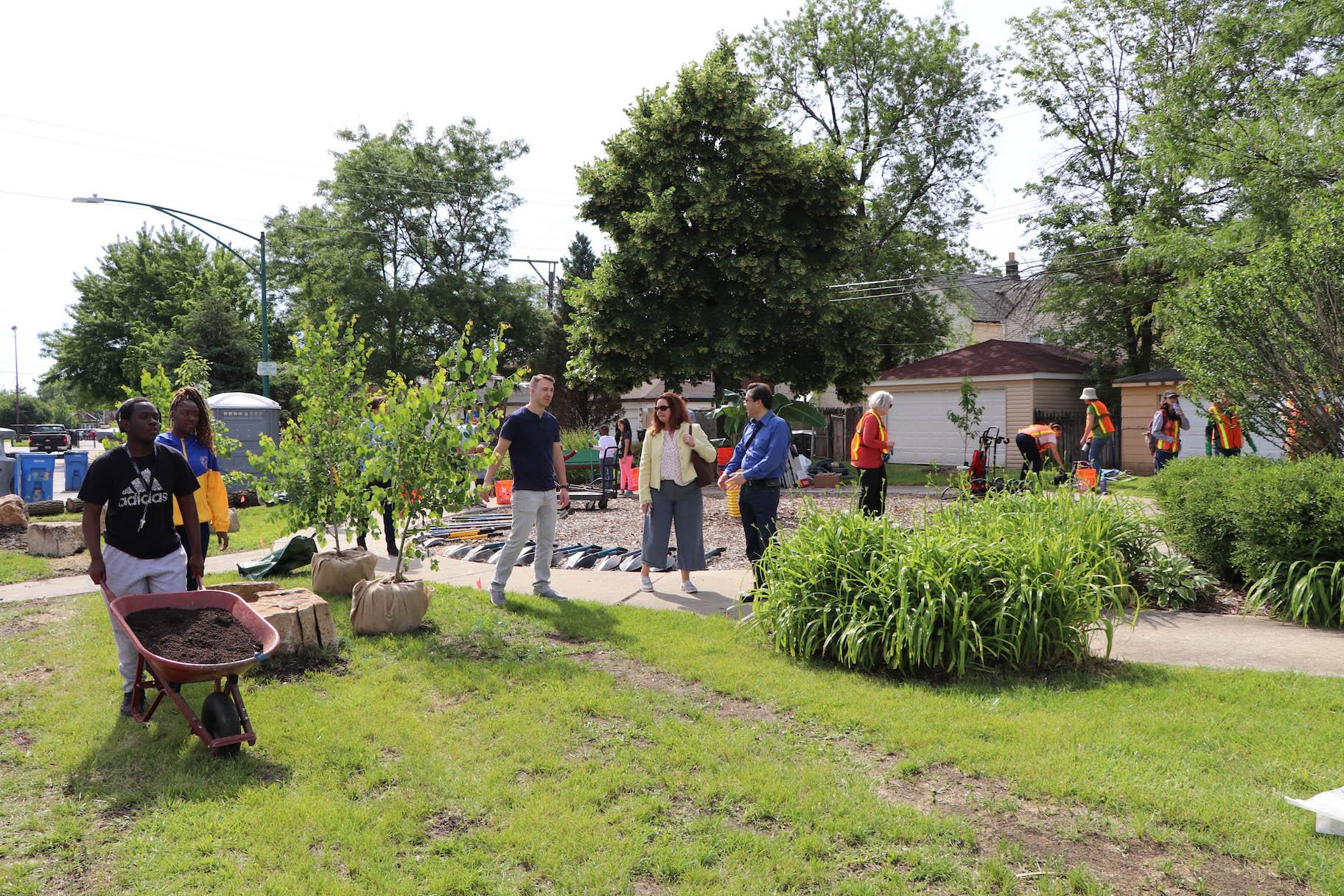 The transformation of Unity Park was 20 years in the making. (Evan Garcia / WTTW)
Follow Evan Garcia on Twitter: @EvanRGarcia
---
Related stories:
Mayor Lori Lightfoot on Violence, a Chicago Casino and Ald. Ed Burke
Mayor Lightfoot Tries to Chart a New Course on Public Safety
Report: Young Black Men at High Risk of Homicide by Firearm
---