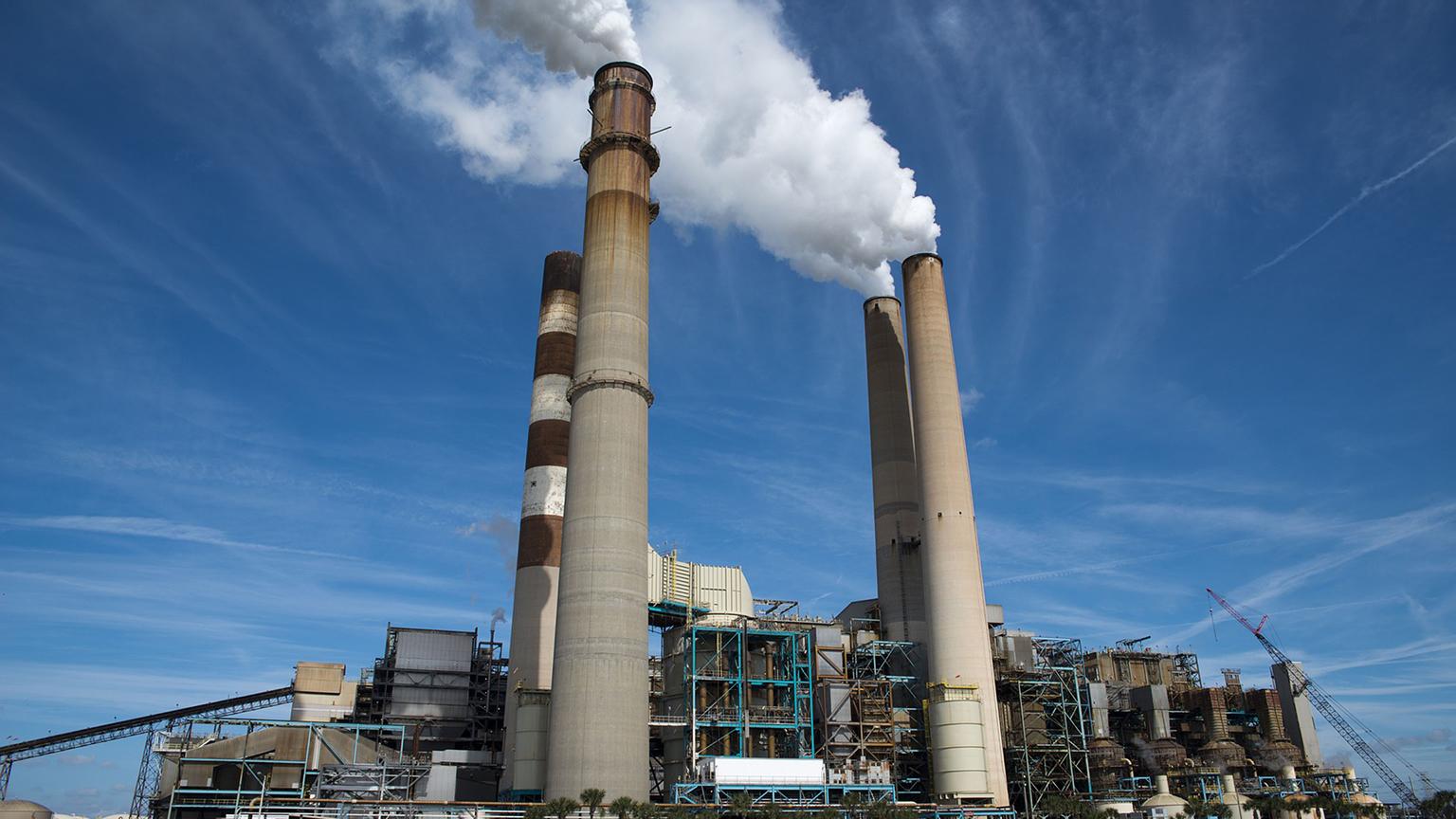 (Pixabay)
Illinois public officials and clean energy advocates are weighing in on the Trump administration's latest rollback of environmental protections.
U.S. Environmental Protection Agency head Andrew Wheeler signed a rule Wednesday to replace the Obama-era Clean Power Plan, which sought to shift the country away from coal-fired power plants and their high levels of pollution that contribute to climate change.
Wheeler, a former coal industry lobbyist, said the new Affordable Clean Energy rule would give states more authority to regulate existing coal plants, such as whether to require efficiency upgrades. In a statement, Wheeler said the new rule would help states "continue to reduce emissions and provide a dependable, diverse supply of electricity that all Americans can afford."
Environmental advocates have been quick to speak out against the move. Jack Darin, director of the Illinois Sierra Club, referred to the new rule as the "Dirty Power Plan."
"Instead of standing up for millions of impacted people whose health and well-being are threatened by the climate crisis, Trump and Wheeler are joining hands once again with fossil fuel executives to illegally roll back the Obama administration's signature climate policy," Darin said in a statement.
"The Dirty Power Plan is a coal bailout for polluting corporations that will allow aging power plants without modern pollution controls to continue polluting Illinois communities," his statement continued. "It demands no pollution reductions from states or coal corporations and instead, it gives a handout to coal billionaires to keep polluting frontline communities with their aging plants longer."
In response to the new rule, Darin said Illinois lawmakers should take action to pass the Clean Energy Jobs Act, an ambitious clean energy bill that aims to move Illinois to 100% renewable energy while creating thousands of clean energy jobs.
"Trump is trying to take us backwards, but states like Illinois can and must take the lead to deliver bold, visionary action on climate," Darin said in a statement.
Illinois Attorney General Kwame Raoul issued a statement calling the move "a giant step backward" in the effort to address the effects of climate change. He also hinted at potential litigation against Trump's EPA over the new rule, which is certain to be opposed in court by states and environmental groups.
"The [Affordable Clean Energy] rule is misguided policy that is neither safe, nor clean, nor affordable because it does nothing to combat climate change," he said in the statement. "I am committed to ensuring that this illegal and ineffective rule does not stand. The people of Illinois and around the country cannot afford the impact of unchecked climate change."
The new rule will take effect shortly after it is published in the Federal Register, which is expected to happen soon. 
Contact Alex Ruppenthal: @arupp | (773) 509-5623 | [email protected]
---
Related stories:
Lawmakers Repeal Act Prohibiting Illinois From Restricting Greenhouse Gases
Chicago-Area Students Join Global 'Strike' Over Climate Change
Heat Waves, Heavy Rain, Flooding: Report Details Dangers of Climate Change in Great Lakes Region
Transportation, Jobs at Center of Ambitious Illinois Clean Energy Bill
---