Federal agents have executed a search warrant at the South Side ward office of 34th Ward Ald. Carrie Austin.
Reports that agents had pulled up to the office at 111th and Halsted streets started to trickle out on social media a little after noon Wednesday. A source close to the matter says Austin has been under federal investigation for several years.
Agents could be seen removing file boxes and bags from Austin's office. They left around 2 p.m.
The FBI issued a vague statement about the raid, stopping short of confirming it.
"The FBI is conducting court-authorized law enforcement activities in that area. There is no further information at this time," said Siobhan Johnson, FBI Chicago special agent in charge of communications.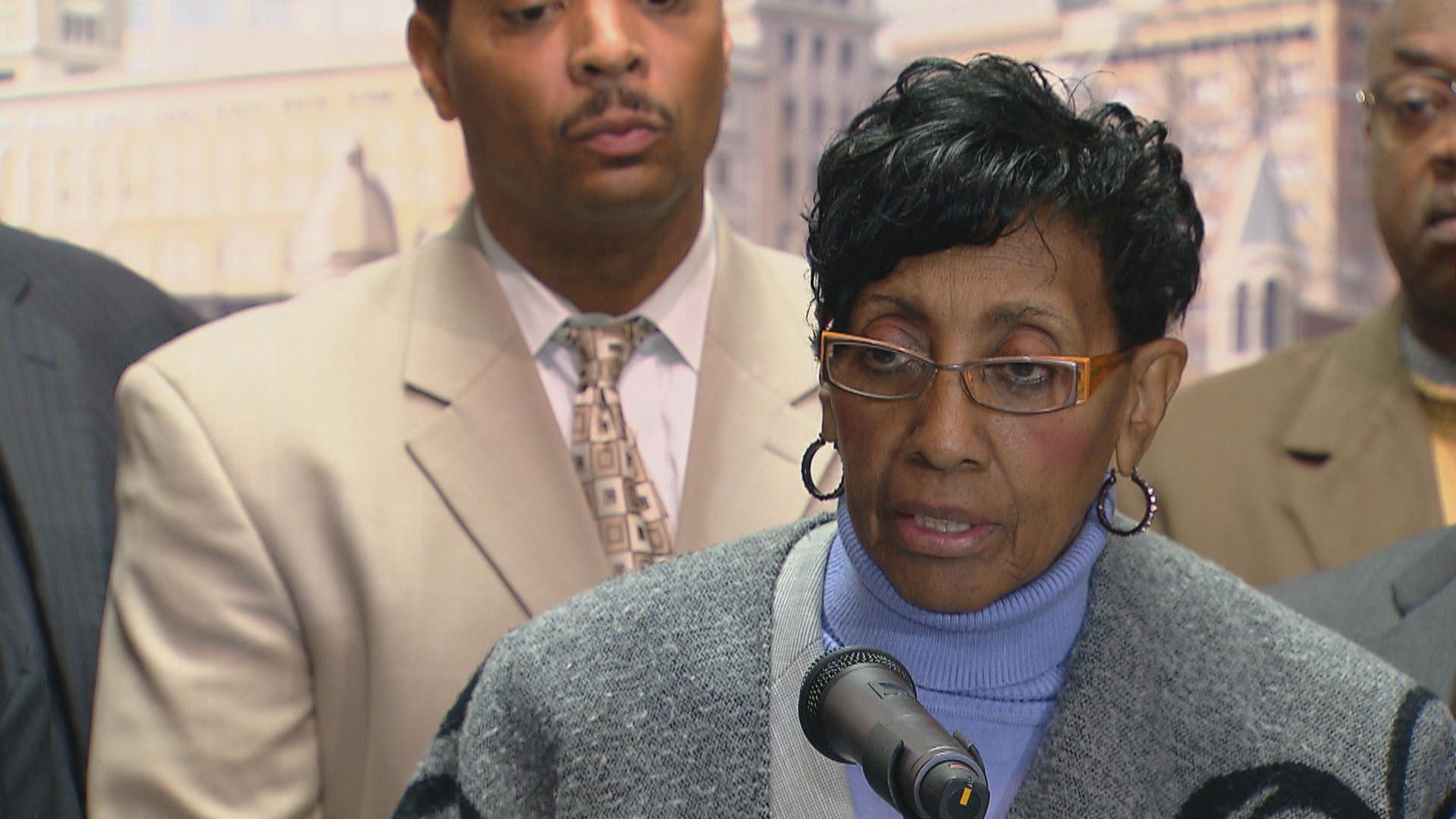 A file photo shows 34th Ward Ald. Carrie Austin (WTTW News)
Austin did not return attempts by WTTW News to reach her. Nobody answered the door at her locked ward office Wednesday afternoon, and when a reporter knocked on a door of a home across the street with a sign that read, "The Austin's," a man opened the door, then promptly slammed it shut. A handwritten note next to the door signed by a Kenny Austin – the name of one of Austin's sons – asked that all packages be delivered across the street at Austin's ward office.  
Austin had been the longtime chairwoman of City Council's powerful Budget Committee. Mayor Lori Lightfoot stripped Austin of that post in May, and it is now held by 3rd Ward Ald. Pat Dowell. 
Lightfoot appointed Austin instead to head the newly created Committee on Contracting Oversight and Equity.
During a media availability Wednesday evening, Lightfoot called it "way too early" to think about actions like removing Austin from that post, or requesting that she resign.  
"It's critically important that all of us as elected officials conduct ourselves in a manner that gives people confidence that we are doing the people's business, that we are focused on making sure that we are making government transparent and responsive to the needs of citizens. But clearly, this is early on. We don't know what the circumstances are that lead to the execution of a search warrant today. So we'll continue to monitor the situation," Lightfoot said.
Austin was appointed to her City Council seat in 1994 by Mayor Richard M. Daley to take over for her late husband, Lemuel Austin. She's most recently easily won re-election in February.
But community activist cited in previous reports as Georgetta Deloney – who goes by the name Queen Sister – said she's heard from residents saying it's "about time."
Sister said Austin is missing in action in the community, and did not do enough with her powerful budget post to direct resources to the neighborhood that could help stem the violence and bloodshed.
"What she did have was the power and the wherewithal to say no," Sister said. "When you get so caught up in the corruption of politics when you can no longer genuinely represent your constituents, it becomes a problem."
Wednesday's action comes on the heels of 14th Ward Ald. Ed Burke's 14-count federal indictment on bribery and racketeering charges. Both Austin and Burke fought against an ordinance in 2016 that would have given Inspector General Joe Ferguson oversight over City Council committees. Lightfoot has proposed a new round of ethics laws that would give that responsibility to the inspector general.
Follow us on Twitter: @paschutz / @AmandaVinicky / @wttw
---
Related stories:
City Council Cleanup: Aldermen Discuss Mayor's Plan for Ethics Reforms
Ald. Ed Burke Pleads Not Guilty to Federal Corruption Charges
Ald. Ed Burke Indicted on 14 Counts of Racketeering, Extortion, Attempted Bribery
Lightfoot Rewards 'Reform' and 'Old Guard' Alderman in Council Shake-Up
---