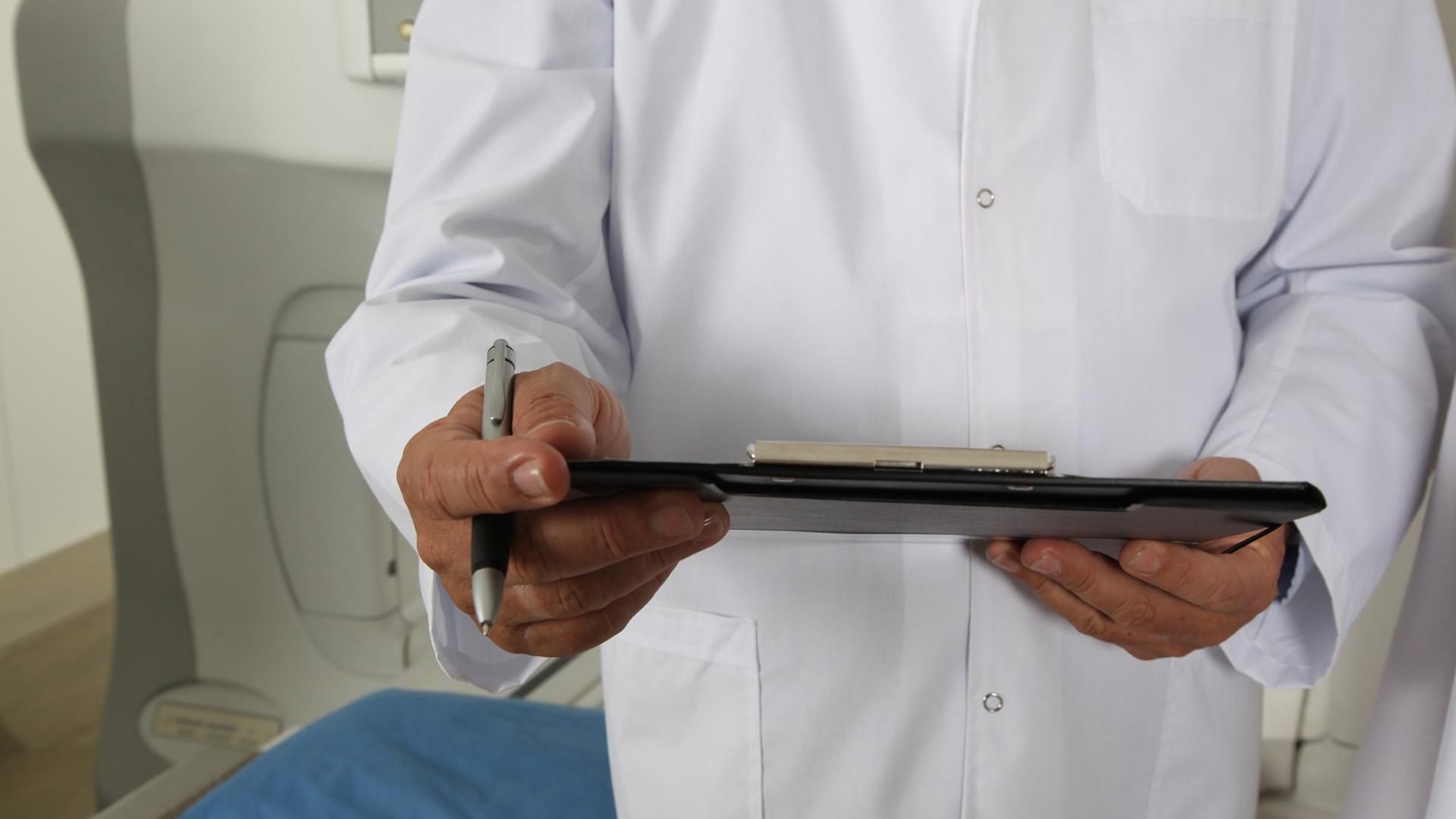 (valelopardo / Pixabay)
Ensuring a person's health needs are met is a complicated task. There are annual physicals and screenings, treatment for unexpected illnesses and chronic conditions, therapy, follow-ups and tests. 
But there are factors that are harder to access using traditional measures – an MRI can't determine a patient's access to food and housing. These are social determinants of health, and they have a hefty impact – particularly on the most vulnerable patients, such as those who rely on Medicaid or Medicare. According to Cheryl Lulias, president and executive director of Medical Home Network (MHN), which provides care for roughly a third of Cook County's CountyCare Medicaid managed care program, about 20% of a person's health is a result of medical care, while the other 80% is a result of social factors and other non-clinical factors like barriers to care.
"It's important to focus on whole person care," Lulias says.
Patients don't always think to tell their care providers about these types of issues, however, and many are not asked.
To better assess patients' needs, MHN developed a health risk assessment to screen for social risk factors like alcohol and drug use, food insecurity, homelessness and mental health issues. The company has completed 321,503 assessments since they were introduced in 2014. Assessments are completed as needed based on a patient's risk level, with high-risk patients receiving assessments more frequently than low-risk patients. 
Isabel Rangel, 52, of Archer Heights, is an MHN patient at Alivio Medical Center. About three years ago, she had depression, anxiety, low self-esteem and difficulty managing her diabetes. But when her health care team dug a little deeper, they discovered she also faced challenges related to transportation, housing and nutrition. 
Rangel said it was the first time health care workers asked her those types of questions. "I felt like they knew exactly what I needed without feeling embarrassed or feeling ashamed of needing some assistance," said Rangel, who works as a home aide.
Jennifer Rojas, a member of Rangel's care team, said that's the purpose of the assessment: to identify a patient's unmet medical, behavioral and social needs, and then address them. 
"These non-clinical barriers, such as transportation or access to healthy food, are one of the largest contributors to health inequalities," said Lulias.
Addressing these social risks not only improves a patient's overall health, says Lulias, it also reduces health care costs because there's a direct correlation between social risks and costs of care.
A 2017 study of more than 7,700 MHN patients revealed that a single social risk factor, such as trouble securing food, clothing or housing, increased health care costs by $65 per patient, per month. As the number of social risk factors increased, so did the cost of care, according to the study.
"Patients who have four to five social determinants and no medical risk were 195% more expensive in the next 12 months than patients without any (social risk factors)," said Lulias, who co-authored the study. "And the issue with that is if you just screened these patients on medical needs, these patients would be low risk, but really it's a rising risk."
To curb that risk and improve overall health, MHN connects patients with care coordinators and care managers who help them develop a treatment plan, schedule appointments, obtain necessary medication and connect them with social services, such as food pantries, among other things.
Rangel says Rojas and her care coordinator, Lizette Martinez, connected her with a local food pantry and a behavioral health counselor to address her depression. "I feel better about myself," said Rangel. "I wouldn't be here if they weren't there to assist me in whatever way I needed."
Identifying 'frequent fliers'
Addressing Rangel's social needs was "a lot to tackle," said Martinez. On top of that, Rangel needed a primary care physician. 
Not having a primary care physician is common among MHN patients, Martinez said, but it can really drive up health care costs. These patients are more likely to seek care in an emergency department, which is up to 12 times more expensive than primary care, according to Jim Kiamos, CEO of CountyCare.
Now, when a MHN patient visits an emergency department or is admitted to one of 29 Chicago hospitals, members of their care team receive a real-time alert.
"We automatically do outreach to the patient during their hospital stay to reassess ... what brought them to the hospital," Rojas said. Teams then work to identify any new medical conditions or social risk factors.
These real-time alerts also identify so-called frequent fliers – those who use the emergency room as they would a primary care physician, says Kiamos. "(The alert) allows us ... to engage a member and pull them back into the primary care level" where treatment is more effective, he said.
Care teams are also alerted when patients visit any of the network's more than 200 clinics to receive primary or specialty care. Knowing how a patient accesses care allows care coordinators and managers to reduce barriers to care while educating patients on appropriate use and how to manage their own care, says Lulias.
Care teams' focus on social determinants of health has resulted in a 37.4% reduction in total social risk factors impacting health, according to MHN data collected between July 2014 and June 2018.
"Our partnership with Medical Home Network ACO has proven invaluable to CCH and the patients we serve," said Cook County Health CEO Dr. Jay Shannon in a news release announcing a contract extension with MHN through 2021. "The model of care, powered by Medical Home Network's technology is allowing us to deliver better, more efficient care to patients at lower costs as we strive to transform health care."
Under the recently passed Illinois budget, the state seeks to take in approximately $390 million in new revenues from a new tax on managed care organizations to help cover the costs of the state's Medicaid program.
Contact Kristen Thometz: @kristenthometz | [email protected] | (773) 509-5452
---
Related stories:
Cook County to Address Perinatal Health Disparities with $4.8M Grant
UIC Medical Students Seek to 'Fill a Void' in Health Care
New Program Aims to Give Cancer Patients a Road Map for Treatment
UIC Creates Health Equity Research Center
West Side United Aims to Improve Health, Life Expectancy of Residents
---