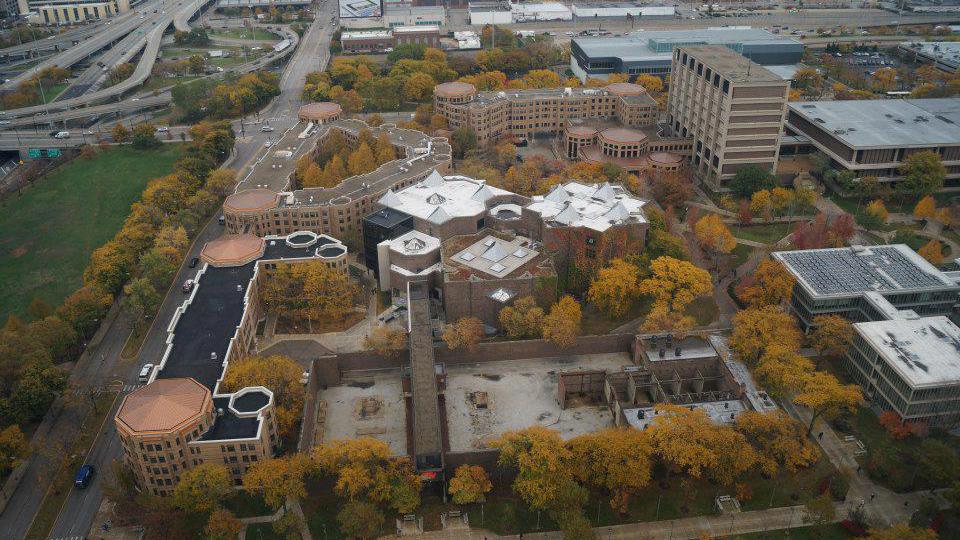 The University of Illinois at Chicago campus in 2012 (University of Illinois at Chicago / Facebook)
Researchers from the University of Illinois at Chicago will investigate how social determinants like poverty and living in a food desert contribute to the health of marginalized groups.
"The reality is that the vast majority of preventable disease in the U.S. happens in a small group of minority communities and it's not always because of biology alone," said Dr. Robert Winn, associate vice chancellor for community-based practice at UIC and director of the University of Illinois Cancer Center, in a statement.
"It's also because these groups are socially disadvantaged due to geography, poverty or discrimination based on race, ethnicity, gender or sexual orientation."
A growing body of research strongly suggests that social factors such as discrimination or growing up with neighborhood violence, and lacking safe spaces to play and exercise contribute to the development of preventable diseases and conditions including cancer, cardiovascular disease, diabetes and substance abuse.
UIC has received $6.75 million from the National Institutes of Health to establish the Center for Health Equity Research.
Initially the center will focus on three projects that address health and structural violence, or the characteristics of social, economic and political systems that expose vulnerable communities to physical, socioeconomic, behavioral or psychosocial risks leading to increased morbidity and mortality.
"The end-goal is to get to a point where my health and your health is not determined by the color of our skin, where we live, or who we live with," said Jesus Ramirez-Valles, professor and director of community health sciences in the UIC School of Public Health, in a statement.
Among the center's first projects will be a study on how colorectal cancer risk in the black community correlates to experiences of racism, a study on the relationship between stress due to racial discrimination and cardiovascular disease outcomes in Latino families, and an investigation of factors associated with mental health disparities among Asian immigrant populations.
The center also strives to support the participation of underrepresented communities in public health activities and encourage more minority researchers.
"We want to make it easier for researchers from diverse backgrounds to seek support and mentorship, so that underrepresented groups are not just more likely to participate in research, but are also more likely to initiate research and drive it forward" said Dr. Martha Daviglus, associate vice chancellor for research at UIC, in a statement.
UIC is one of 12 centers nationwide and the only one in the Midwest to be funded by the NIH's National Institute of Minority Health and Health Disparities. The centers will share roughly $82 million over five years.
Contact Kristen Thometz: @kristenthometz | [email protected] | (773) 509-5452
---
Related stories: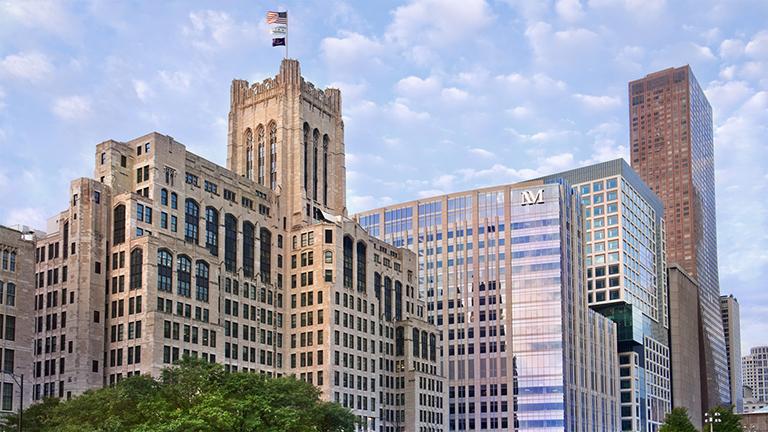 3 Chicago Hospitals Team Up to Study Emergency Care
Oct. 5: The University of Illinois at Chicago, Northwestern Memorial Hospital and the University of Chicago Medicine will join forces to conduct clinical trials designed to improve outcomes for patients with life-threatening emergencies as part of a newly formed national network.
---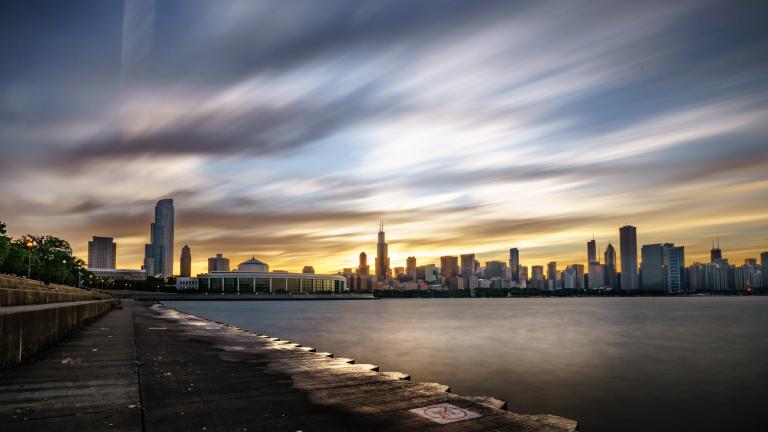 2 Chicago Universities Announce New Environmental Health Center
Sept. 26: Researchers from the University of Chicago and University of Illinois at Chicago will join forces to study the health effects of pollution on local residents, thanks to a $4 million grant from the National Institutes of Health.
---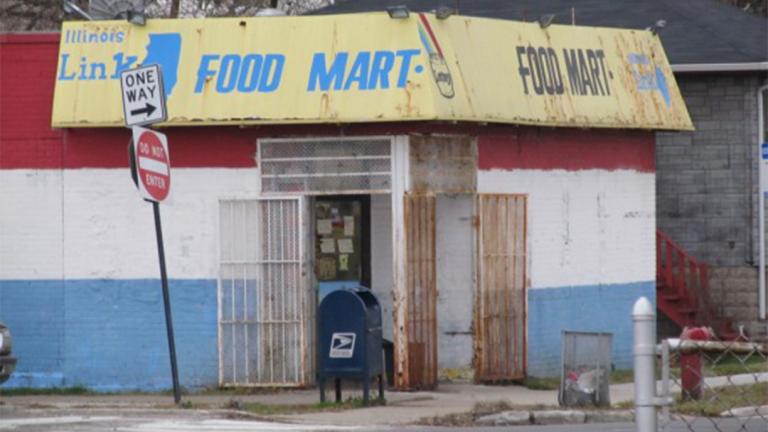 New Law Requires Illinois to Track Food Deserts
Sept. 18: Research shows that hundreds of thousands of Chicagoans live in food deserts. According to a 2006 report, most of those in Chicago were made up entirely of African-American residents.
---