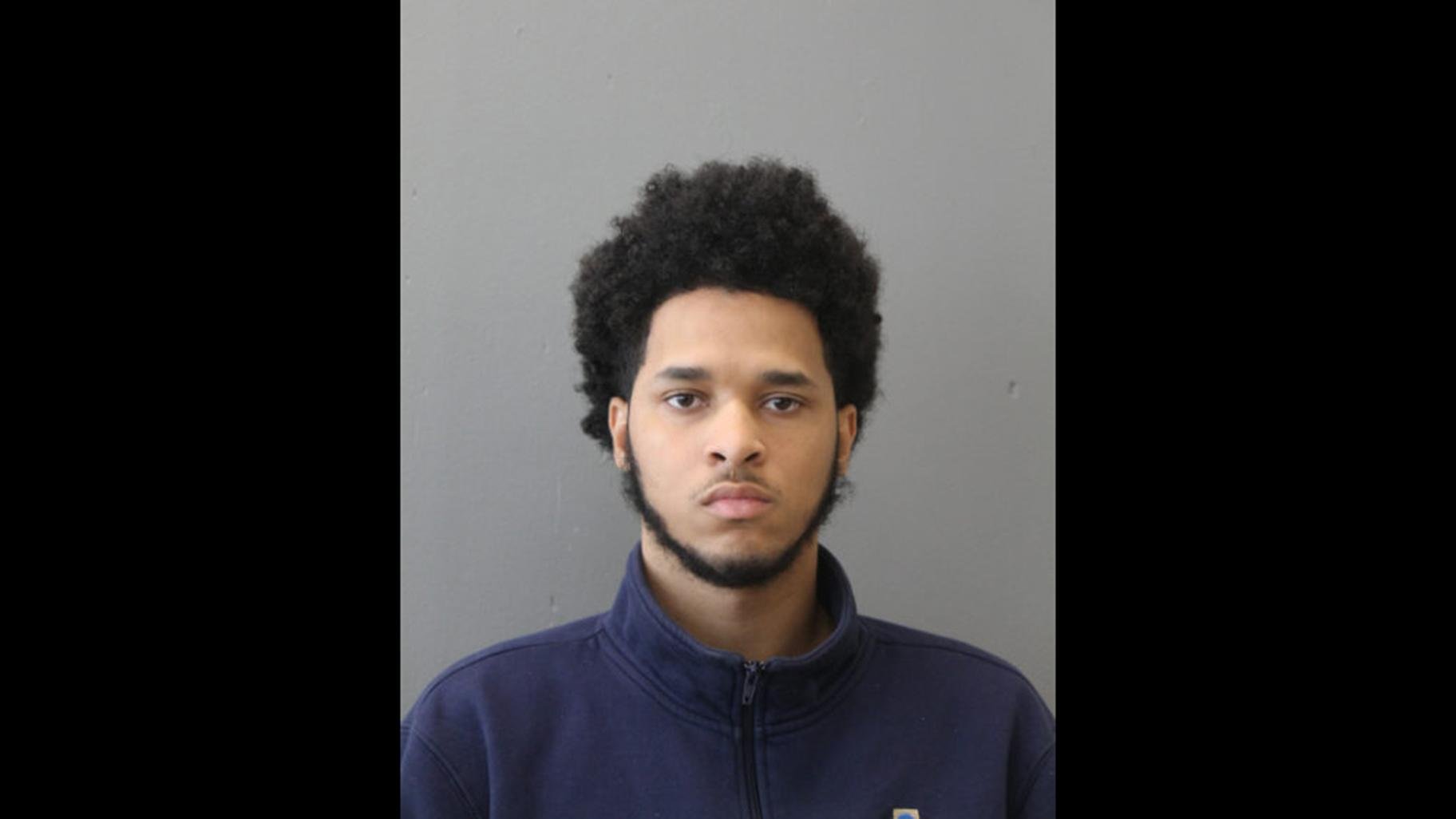 Terrance Finley (Chicago Police Department)
A 24-year-old Chicago police officer is facing multiple felony charges including reckless homicide after he allegedly plowed his vehicle into an Auburn Gresham neighborhood restaurant early Sunday morning, killing a 35-year-old woman.
Terrance Finley was charged Tuesday with a felony count of aggravated DUI, reckless homicide using a motor vehicle and a misdemeanor charge of driving under the influence of alcohol.
Authorities said Finley, who was off duty, was traveling eastbound on 87th Street in his personal Toyota sedan when an unknown vehicle traveling westbound turned in front of his vehicle, cutting him off. To avoid hitting the vehicle, Finley made a sharp turn and jumped the curb, crashing into Tony's Philly Steak, 1757 W. 87th St. 
His vehicle went into the building and struck two women. One woman was struck in the leg and taken to the hospital in good condition. But Marquita Reed, who was seated inside the restaurant, was pinned under the vehicle. She was taken to Christ Hospital where she was pronounced dead.
Finley suffered a neck injury in the crash and was hospitalized before being taken into custody. Police said his blood alcohol was just over the legal limit of .08.
Reckless homicide is a Class 3 felony punishable by two to five years in prison. An aggravated DUI involving death includes a sentencing range of three to 14 years.
On top of the criminal charges, Finley was also given a citation for failure to reduce speed. He is scheduled to appear Tuesday afternoon in central bond court at the Leighton Criminal Court Building.
Finley has been with the Chicago Police Department since October 2017. He is assigned to the 3rd District.
Contact Matt Masterson: @ByMattMasterson | [email protected] | (773) 509-5431
---
Related stories:
Officer Charged After 'Inappropriate Contact' With Women While On Duty
Ex-Chicago Police Sergeant Charged With Felonies After Bar Attack
Chicago Police Sergeant Implicated in Beating of 2 Men Outside Bar
Suburban Police Chief Charged With Distributing Sexual Recordings
Wrongfully Convicted Man Claims Chicago Police Framed Him for 2000 Murder
UChicago Student Shot By Campus Police Now Facing Criminal Charges