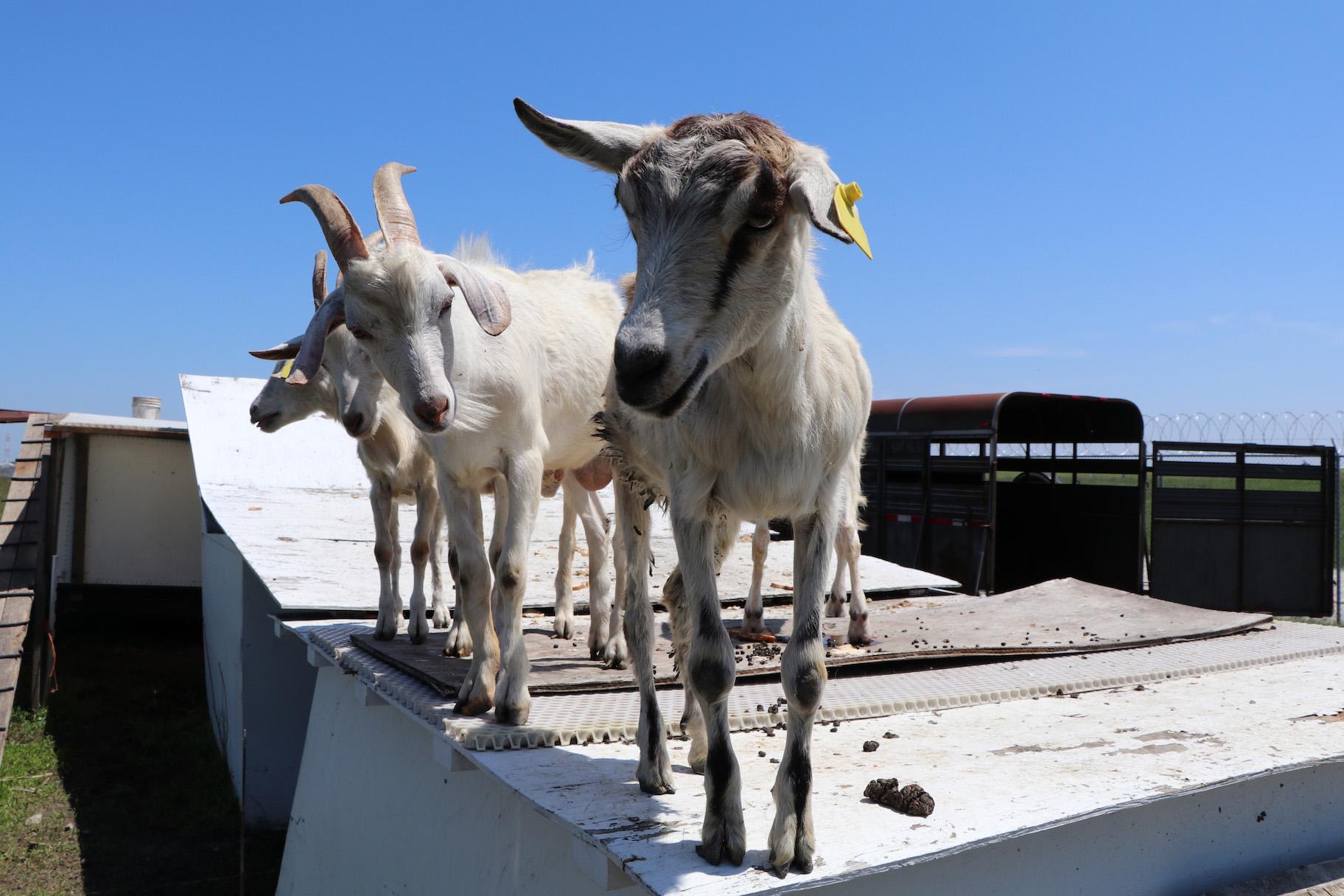 Goats stand on the trailer pen outside Chicago's O'Hare International Airport. (Evan Garcia / WTTW)
For the sixth year, O'Hare International Airport is using a herd of wild animals to manage the airport's vegetation in an environmentally friendly way.
O'Hare's herd of sheep, goats and a donkey help control undesired growth, including weeds and invasive plant species, by eating them.
Chicago Department of Aviation Commissioner Jamie Rhee welcomed members of the media to the animals' grazing area, a hilly, overgrown plot of land intersected by Willow Higgins Creek that's north of the airfield.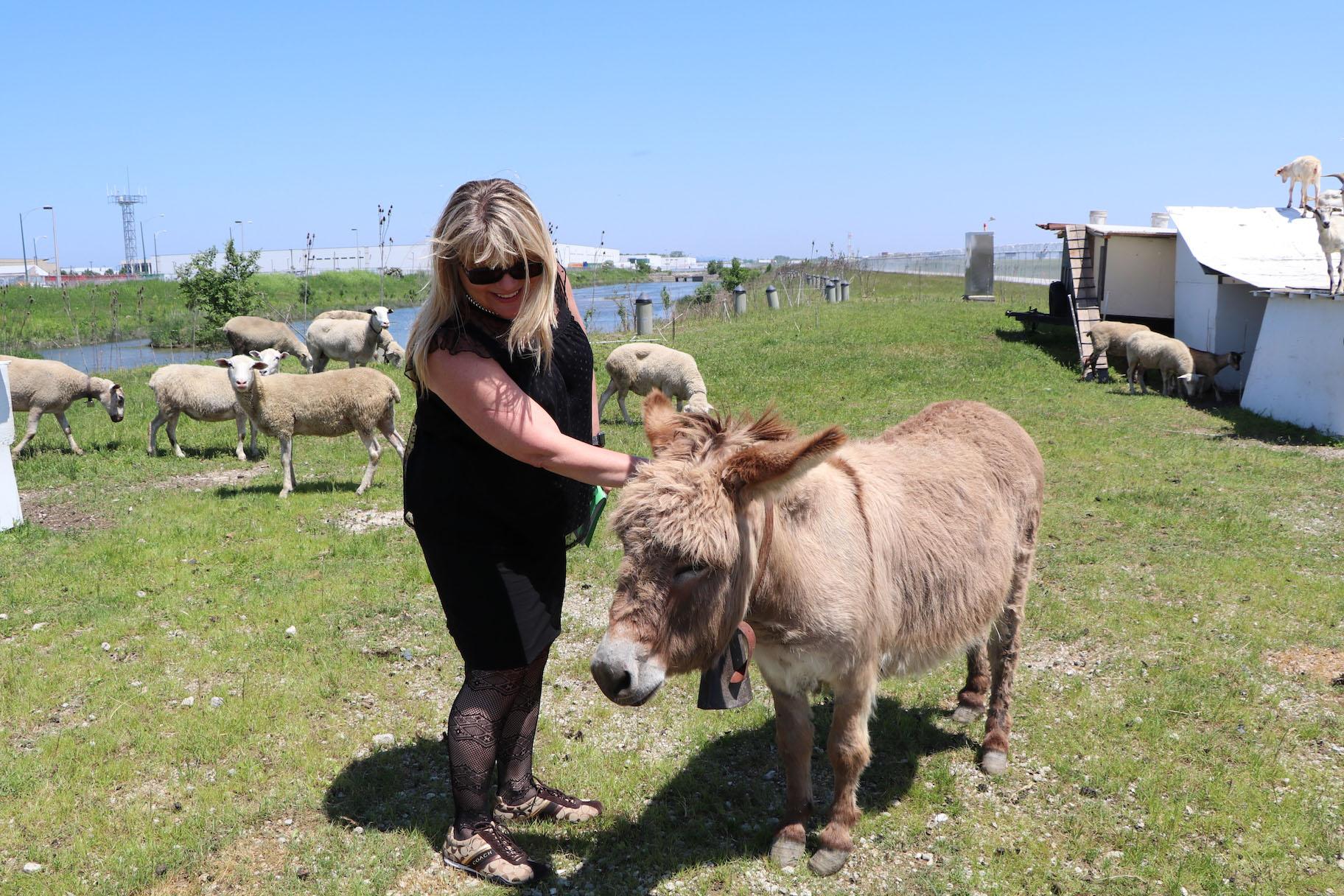 Chicago Department of Aviation Commissioner Jamie Rhee pets Jackson the donkey. (Evan Garcia / WTTW)
"We use them on hilly areas in the airport where the property is really difficult to maintain with traditional mowing equipment," Rhee said Friday. "This is the perfect place for these animals to set up shop and do what they do best: eat weeds."
The 30 or so animals graze in areas with dense brush, helping to eliminate the need for landscaping equipment that burns gasoline, contributing to greenhouse gas emissions and air pollution.
Flockmaster (or shepherd) Andrew Tokarz said the herd's sole donkey, named Jackson, helps protect the other animals against potential coyote attacks.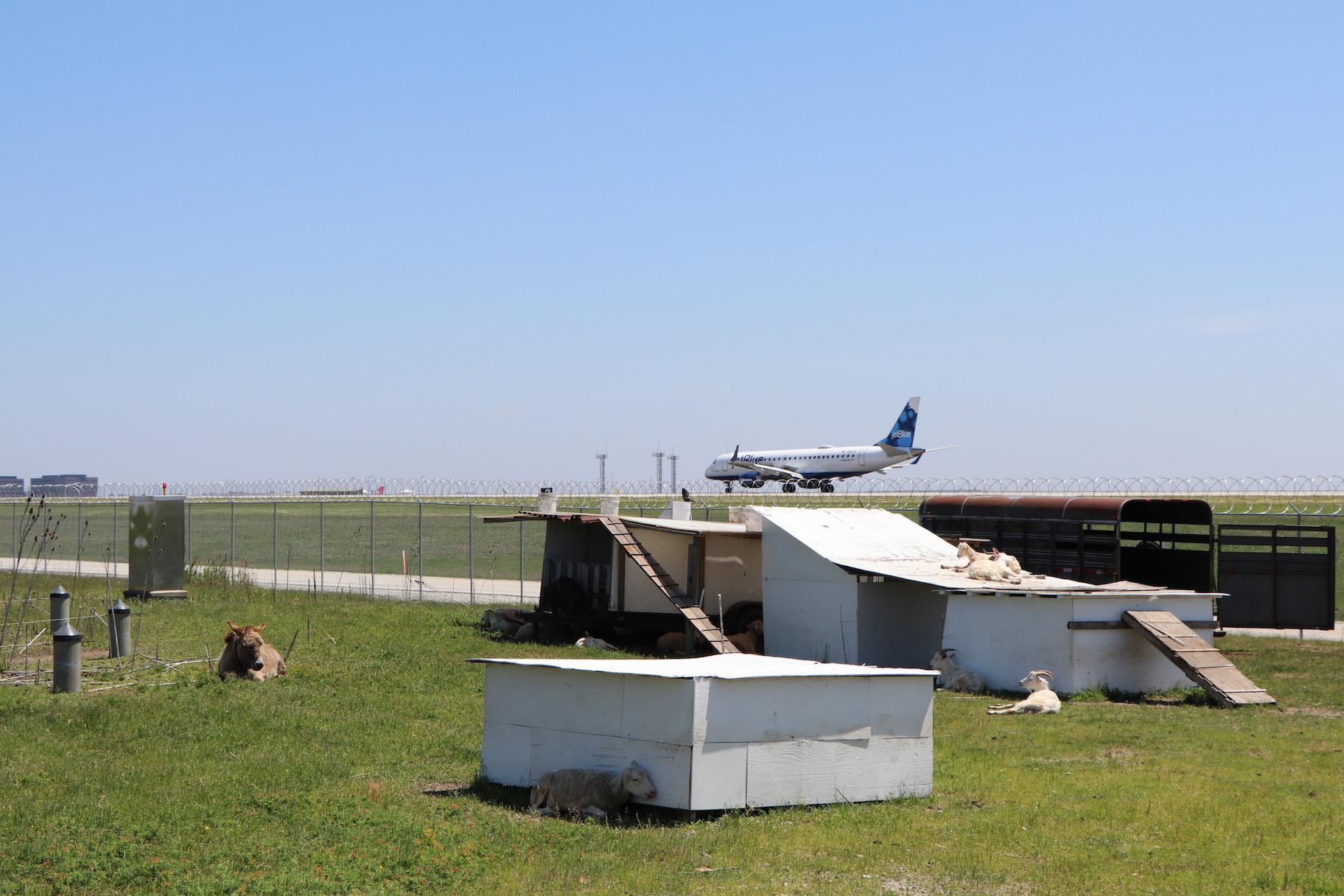 O'Hare's herd of grazing animals rest while an airplane prepares for takeoff in the distance. (Evan Garcia / WTTW)
"Believe it or not, we do have coyote issues here," Tokarz said. "So I don't want my flock exposed to predators without some kind of protection."
Jackson the donkey is much bigger than the other animals and the noise from the bell around his neck helps scare off any nearby coyotes.
The herd also removes potential wildlife habitat for birds and other animals that could interfere with airport safety and operations.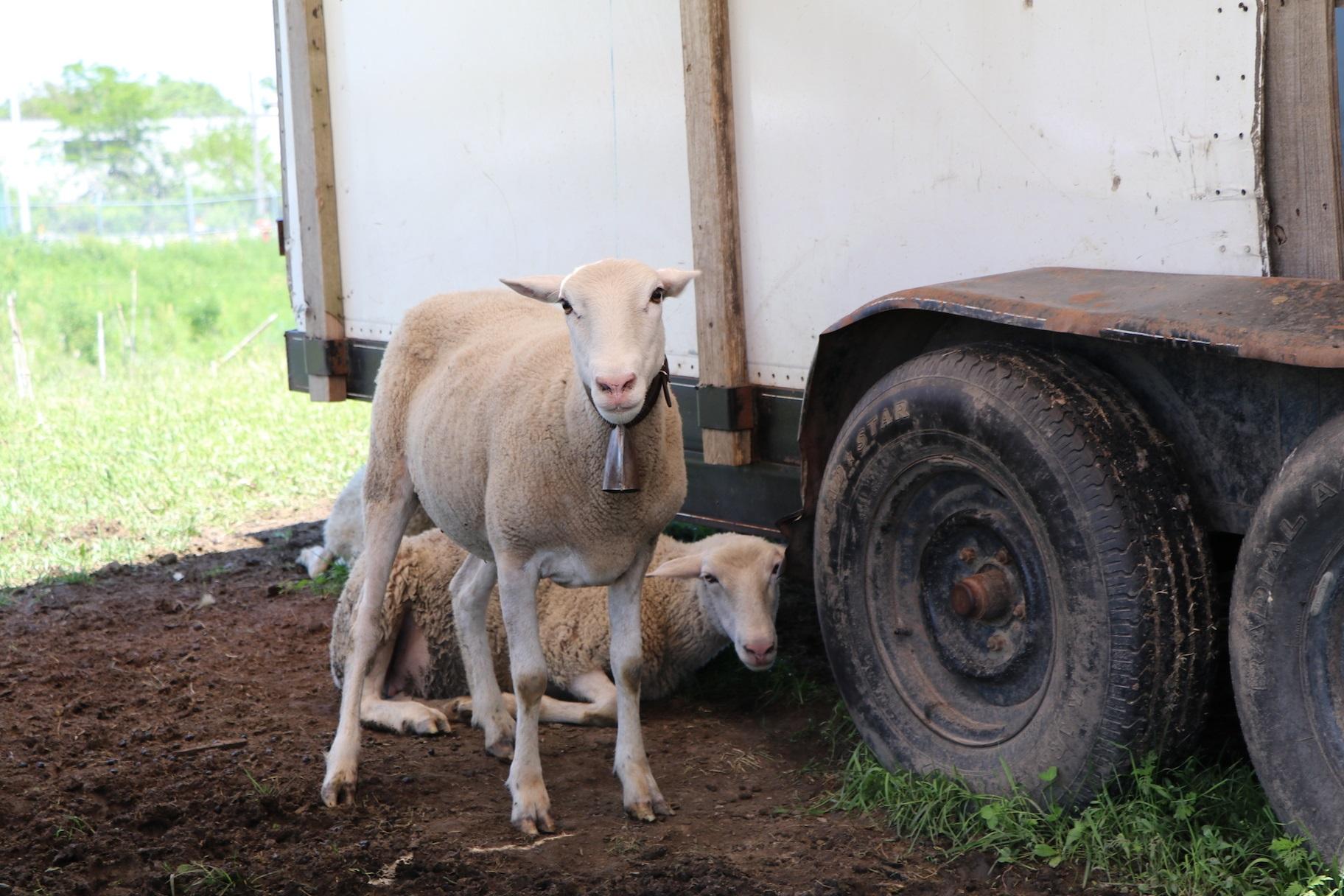 Two lambs get some shade underneath the trailer pen. (Evan Garcia / WTTW)
The Chicago Department of Aviation started the program at O'Hare in 2013. In prior years, llamas and alpacas have joined the herd.
Follow Evan Garcia on Twitter: @EvanRGarcia
---
Related stories:
Grazing Goats, Sheep and 1 Donkey Help Clear Vegetation at O'Hare
Where and When to See the Best Chicago-Area Wildflowers
Lincoln Park Zoo Unveils Plans for New $35 Million Lion House
---