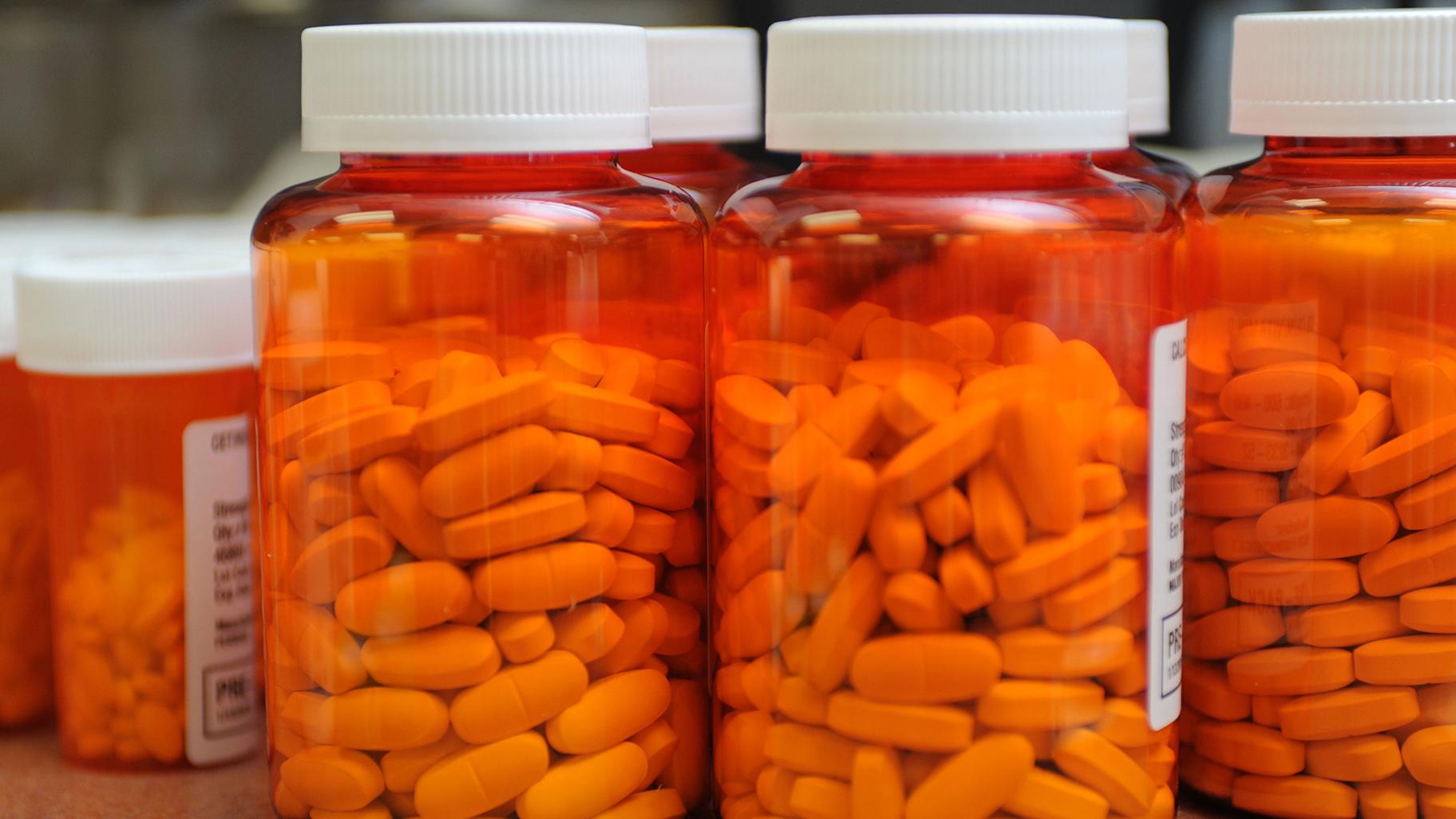 (U.S. Air Force photo by Senior Airman Hailey R. Staker)
The former owner of an Uptown medical clinic was sentenced Thursday to more than six years in federal prison for selling opioid prescriptions to patients with false prescriptions who planned to resell the drugs.
Mohammed Shariff, 68, pleaded guilty last year to one count of conspiracy to knowingly dispense controlled substances outside the usual course of professional practice and without a medical purpose. Shariff, of Lincolnwood, had owned the Midtown Medical Center in Uptown.
U.S. District Judge Harry D. Leinenweber imposed a 75-month sentence in federal court. According to a plea agreement, Shariff and Theodore Galvani, a physician at the clinic, sold oxycodone, hydrocodone and other medications to patients who they knew had no medical need for the pills and would be reselling them to others.
"The defendant chose to make his living in a vitally important industry," Assistant U.S. Attorney Peter M. Flanagan said in the government's sentencing memorandum. "Rather than devote himself to people in need of fundamental care, he showed an abject disregard of patients and perverted his companies into engines of unlawful profit."
Individuals would pay Shariff and Galvani between $100 and $200 for illicit prescriptions, according to the plea agreement. For individuals covered by Medicare, Shariff and Galvani prescribed opioids and then submitted or had others submit false claims to Medicare seeking reimbursement for purported office visits those individuals, the agreement states.
Between February 2012 and March 2013, the men took in more than $584,000 through these illegal sales. Shariff alone kept nearly $300,000 from that total. He estimates that during this time, his clinic prescribed more than two kilograms of oxycodone, nearly 600,000 hydrocodone pills and more than 190,000 Xanax pills to people they knew didn't need them.
Shariff later attempted to pull off a similar scheme in 2016, offering kickbacks to a Chicago physician if that doctor would certify a Medicare beneficiary as being eligible for home health care and referred the patient to Shariff's company.
The doctor, however, was cooperating with law enforcement and recorded these conversations, leading to Shariff's eventual arrest.
Galvani, of Spring Grove, previously pleaded guilty to drug conspiracy charges and is awaiting sentencing. 
Matt Masterson contributed to this report.
Contact Kristen Thometz: @kristenthometz | [email protected] | (773) 509-5452
---
Related stories:
Uptown Medical Clinic Owner Illegally Sold Hundreds of Thousands of Opioid Pills
Illinois Bill Seeks to Legalize Syringe Exchanges Statewide
DEA Launches Digital Billboard Campaign Against Opioid Use
2 Chicago Pharmacy Techs Charged with Stealing More than 56,000 Opioid Pills
Is the Opioid Epidemic Leaving Chronic Pain Patients Out in the Cold?
Chronic Pain Advocacy Group Seeks Revision of CDC Opioid Guidelines
---