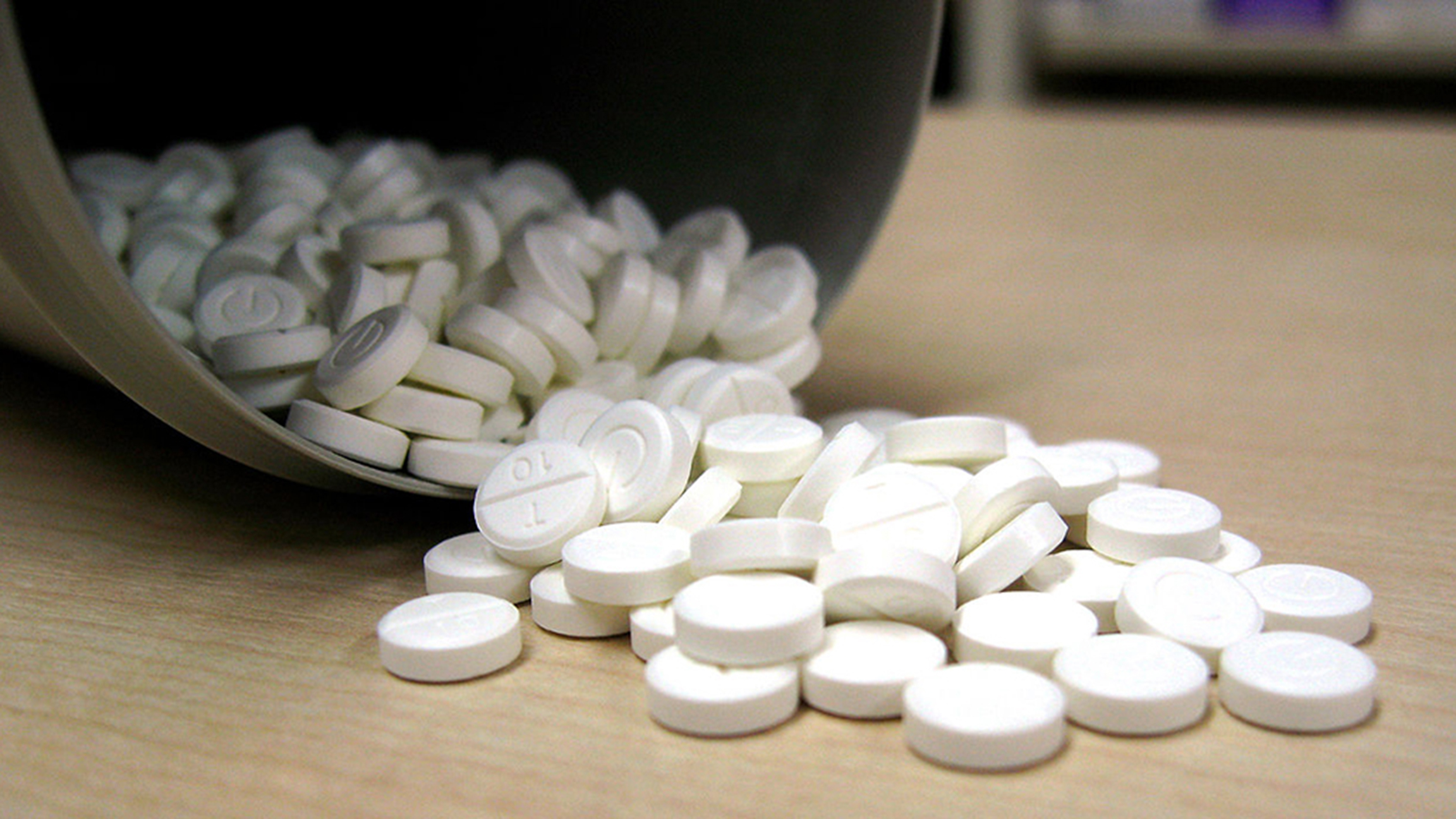 (Adam / Wikimedia Commons)
The former owner of an Uptown neighborhood medical clinic faces up to two decades in prison after admitting to selling hundreds of thousands of dollars' worth of opioid pills to patients with false prescriptions who planned to resell the drugs.
Mohammed Shariff, 68, pleaded guilty before a federal judge in Chicago this week to one count of conspiracy to knowingly dispense controlled substances outside the usual course of professional practice and without a legitimate medical purpose. He faces up to 20 years in prison and a maximum fine of $1 million.
Shariff, of Lincolnwood, had owned the Midtown Medical Center in Uptown. According to a plea agreement, he and Theodore Galvani, a physician at the clinic, sold oxycodone, hydrocodone and other medications to patients who they knew had no medical need for the pills and would be reselling them to others.
Beginning in 2012, Shariff directed various "crew leaders" who would organize large groups of people to come to the clinic and see Galvani, the agreement states. Galvani would meet with upwards of 70 patients each day, sometimes seeing two or more "patients" at a time.
"Shariff was often accompanied by a crew leader who, in the presence of Shariff, told Galvani which prescriptions to write," the plea agreement states. "Galvani wrote the prescriptions that the crew leader requested."
These individuals would pay Shariff and Galvani between $100 and $200 for the illicit prescriptions. At other times, Shariff would direct Galvani to issue prescriptions to people he never even met with or Shariff would simply fill out orders himself using Galvani's prescription pad.
Between February 2012 and March 2013, the men took in more than $584,000 through these illegal sales. Shariff alone kept nearly $300,000 from that total. He estimates that during this time, his clinic prescribed more than two kilograms of oxycodone, nearly 600,000 hydrocodone pills and more than 190,000 Xanax pills to people they knew didn't need them.
The men also billed Medicare for reimbursement for these illegal office visits and deposited more than $350,000 in claim payouts into a joint bank account they agreed to split, according to the plea deal.
Shariff later attempted to pull off a similar scheme in 2016, offering kickbacks to a Chicago physician if that doctor would certify a Medicare beneficiary as being eligible for home health care and referred the patient to Shariff's company.
The doctor, however, was cooperating with law enforcement and recorded these conversations, leading to Shariff's eventual arrest.
Galvani, of Spring Grove, previously pleaded guilty to drug conspiracy charges and is awaiting sentencing. Shariff's sentencing has been scheduled for March 2019.
Contact Matt Masterson: @ByMattMasterson | [email protected] | (773) 509-5431
---
Related stories:
2 Chicago Pharmacy Techs Charged with Stealing More than 56,000 Opioid Pills
Is the Opioid Epidemic Leaving Chronic Pain Patients Out in the Cold?
Chronic Pain Advocacy Group Seeks Revision of CDC Opioid Guidelines
Top Trump Administration Brass on Fighting Opioid Addiction
ADA Opioid Guidelines Support Mandate for Prescription Limits
Illinois Health Officials: State Facing 'Unprecedented' Opioid Epidemic