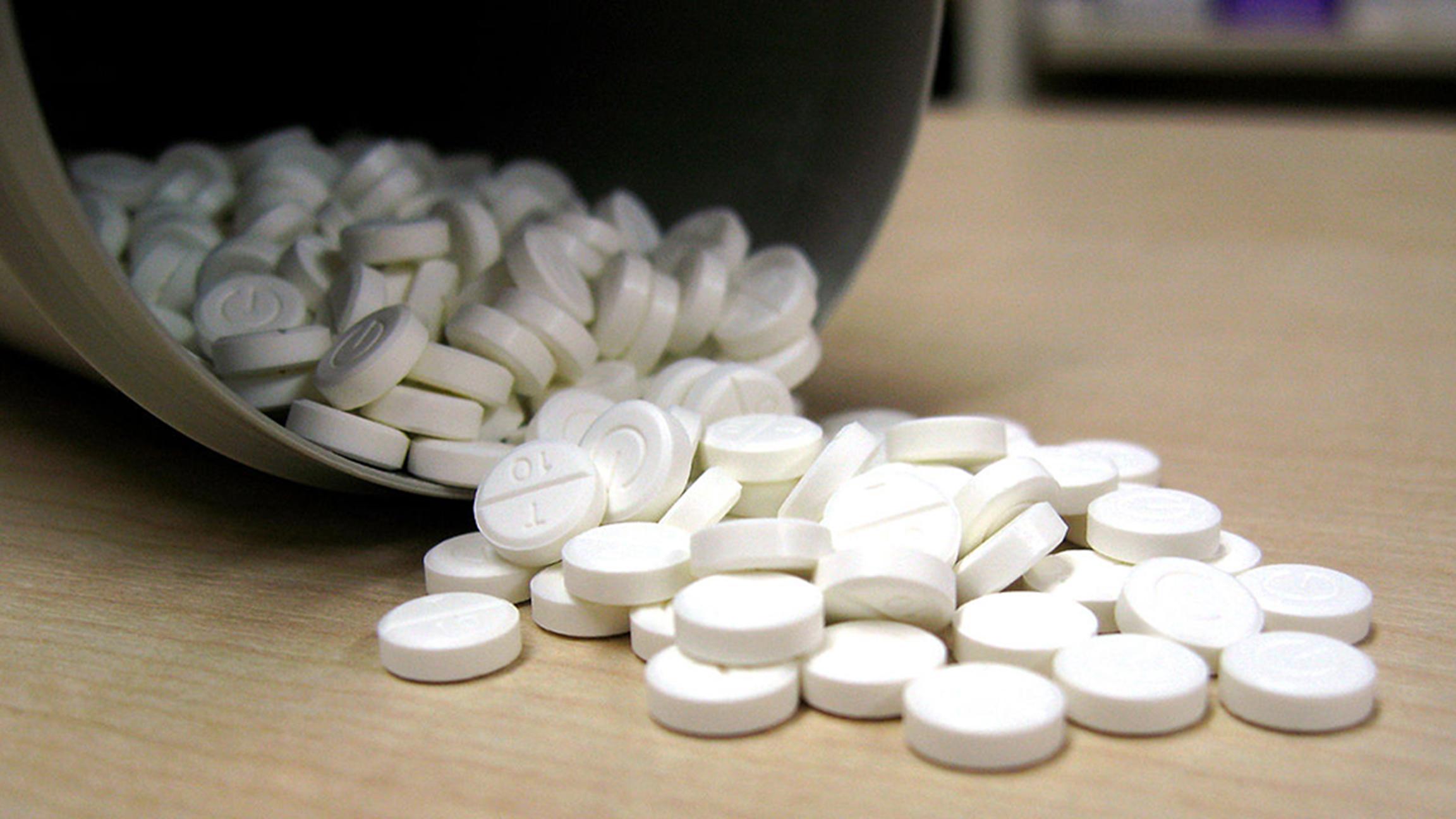 Constant, sharp facial pain is a reality for Sally Balsamo. The Chicagoan has trigeminal neuralgia, a chronic pain condition that affects a nerve carrying sensation from the face to the brain, according to the Mayo Clinic.
The condition can cause episodes of severe shooting or jabbing pain that can last a few seconds to minutes, or, for people like Balsamo, days, weeks, months or longer.
Sometimes, Balsamo's pain comes in the form of pressure on the apple of her cheek. At other times, it feels like every tooth on one side of her face is abscessed. "The way I characterize a good day for me is if you could imagine taking a binder clip and clipping it to the apple of your cheek and how the pressure and pulling would feel on your face," she said.
That pain, coupled with a diagnosis of adult onset still's disease (an inflammatory disease that causes fever, rash and joint pain), led Balsamo to quit her job as a marketing director in financial services.
Now she dedicates her time to the Alliance for the Treatment of Intractable Pain, serving as its executive director. The advocacy and action group was formed last year in response to guidelines written by the Centers for Disease Control and Prevention for prescribing opioids for chronic pain (pain that lasts longer than three months). 
The guidelines were developed in response to the growing opioid epidemic, which resulted in more than 42,000 overdose deaths in 2016 from prescription opioids, heroin and fentanyl, according to the CDC.
"We're not blind to the fact there is an epidemic in this country," Balsamo said. "We don't deny that for many years opioids were overprescribed and a lot of diversion happened in large quantities."
ATIP's "panacea of goals" is to have the CDC guidelines repealed, though it isn't looking to return to "the days when opioids were prescribed more freely," she said. Barring repeal, the group is hoping to have the guidelines reviewed and rewritten so they are "more reasonable" for people with chronic pain.
Balsamo believes that people who need opioids are losing access to them, but says that's based on anecdotal evidence. She also thinks the CDC guidelines are "vague" but could not elaborate. Her group takes issue primarily with the CDC's distinction between cancer pain and non-cancer pain. In its guidelines, the CDC recommends that opioids are not used for treatment in non-cancer pain patients, Balsamo said.
While the CDC guidelines do not outright ban the use of opioids for chronic pain, they state opioids should not be used as a first-line treatment or routine therapy for chronic pain. In cases when opioids are prescribed, "clinicians should continue opioid therapy only if there is clinically meaningful improvement in pain and function that outweighs risks to patient safety," the guidelines state.
"To people with chronic pain, an opioid is just one more medicine," she said, adding that for most patients opioids are a "last-ditch effort" to manage pain. Balsamo does not take opioids to manage her own pain but says she wants to "keep an arrow or two in my quiver" because she may need them one day.
The group also takes issue with the way in which the guidelines were written, claiming they were developed in secret by a panel that included anti-opioid advocates, two of whom were leaders of the Physicians for Responsible Opioid Prescribing, a group seeking to reduce opioid prescriptions. The AP reports that group is funded by Phoenix House, a network of rehab clinics. Other pain advocates have made similar claims, according to the AP.
Among the ATIP's 130 active members are physicians, pharmacists, nurses, pain patients and their family members. To achieve their goal, members are contacting federal and state legislators to share their concerns about the CDC guidelines, as well as explain the difference between addiction and dependence and why some people need opioids to manage their pain, Balsamo said.
"A diabetic is dependent on insulin to enable him to lead a functional life. Take away the medications and his functionality decreases. It's similar with opioids," she said. "When it comes to people with intractable pain who take opioids, they are dependent on those drugs – just as someone who is diabetic depends on insulin."
Contact Kristen Thometz: @kristenthometz | [email protected] | (773) 509-5452
---
Related stories: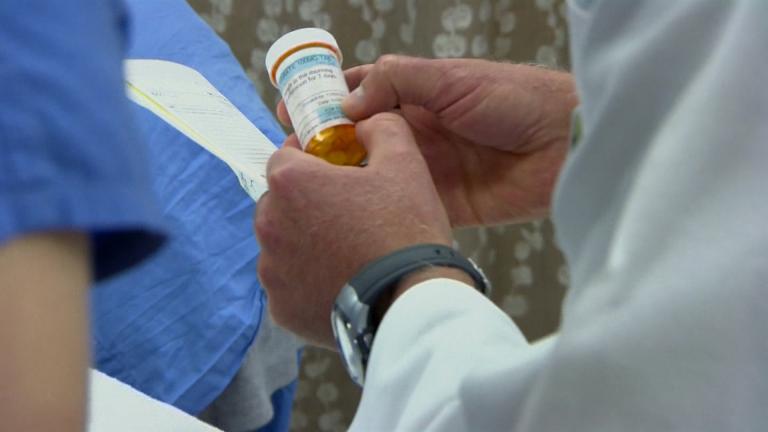 Illinois Health Officials: State Facing 'Unprecedented' Opioid Epidemic
Jan. 4: Opioid overdoses in Illinois claim more lives than homicides and car accidents. State health officials tell us what's behind the crisis.
---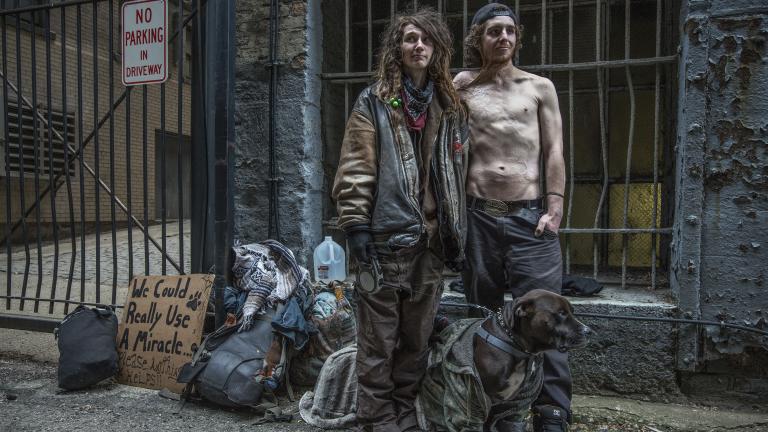 Chicago Photographer Captures Toll of Opioids, Homelessness
Dec. 28, 2017: Lloyd DeGrane spent three years photographing homeless encampments in Chicago. He shares images and stories from the streets.
---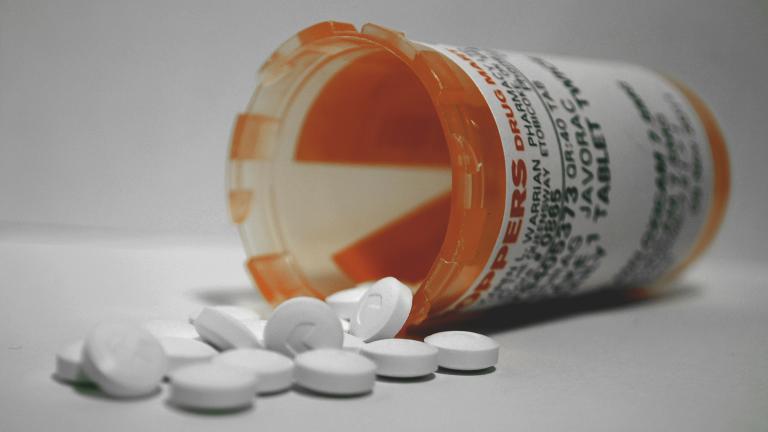 Cook County Adds to Lawsuits Against Opioid Manufacturers
Dec. 28, 2017: Cook County officials filed lawsuits this week against a half dozen drug companies and their subsidiaries, blaming them for aggressively marketing prescription painkillers that have led to a spike in overdose deaths.
---