Even before Ald. Ed Burke was indicted Thursday on federal corruption charges, the dynamics of power at City Hall had changed.
Burke, the longest-serving alderman in Chicago history who was, until recently, the all-powerful chair of the council's Finance Committee, now faces a 14-count indictment that includes allegations of racketeering, bribery and extortion.
In a theatrical exchange Wednesday during her first City Council meeting as mayor, Lori Lightfoot slapped down Burke as he attempted to raise objections to some of her new council rules because they did not include gender-neutral pronouns.
The 50-year veteran of City Hall was left looking like a bewildered bystander as Lightfoot dismissed his objections and moved on.
"Ald. Burke is somebody who like to test people," Lightfoot said at a post-meeting press conference. "He likes to see if there are weaknesses and he has attempted to do this in the past with me and he's failed spectacularly every time. And every time he tries it, he will again fail spectacularly."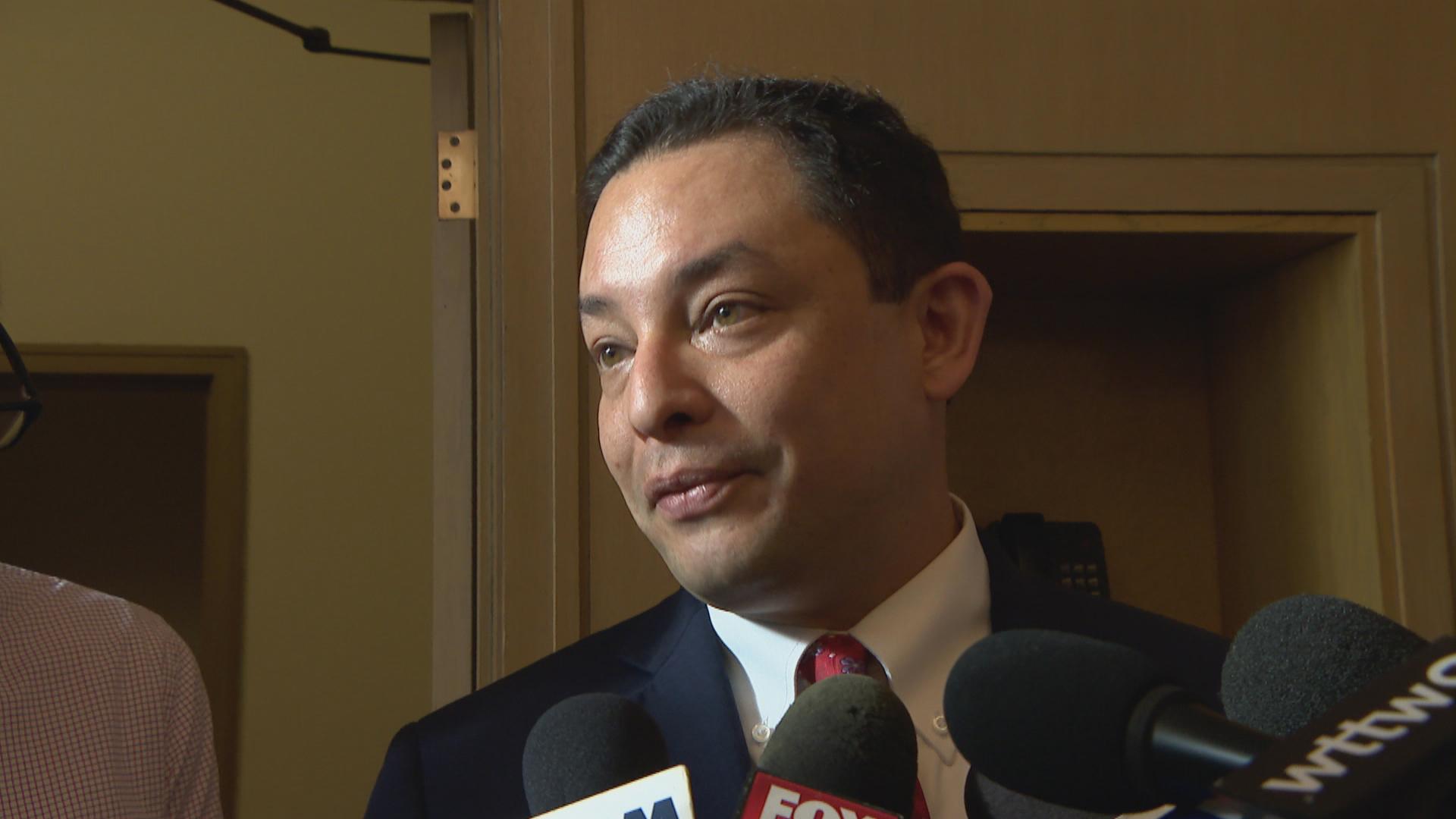 "First and foremost, I'm not trying to be the organizer of a resistance against the mayor," Ald. Raymond Lopez said Wednesday following the first City Council meeting presided over by new Mayor Lori Lightfoot. (WTTW News)
But 15th Ward Ald. Raymond Lopez told reporters he was unhappy with how Lightfoot treated Burke.
"There's a protocol in how you address people," Lopez said. "To come off so angry, so negative, so bitter right out of the gate, it's going to make governing difficult for her."
Will Lightfoot's overwhelming mandate for change allow her to ride roughshod over opposition? And with other aldermen fearing a knock on the door from the Feds, does that inevitably make for a meek City Council?
Joining us to discuss the new power dynamics at City Hall: Ald. Brian Hopkins (2nd), Ald. Raymond Lopez (15th), Ald. Scott Waguespack (32nd) and Ald. Andre Vasquez (40th).
---
Related stories:
Ald. Ed Burke Indicted on Multiple Federal Corruption Counts
Mayor Lightfoot Exerts Control Over Burke, City Council
Lightfoot Signs Executive Order Curbing Aldermanic Prerogative
Aldermen on Governing with Mayor Lori Lightfoot
Lightfoot Rewards 'Reform' and 'Old Guard' Alderman in Council Shake-Up
---