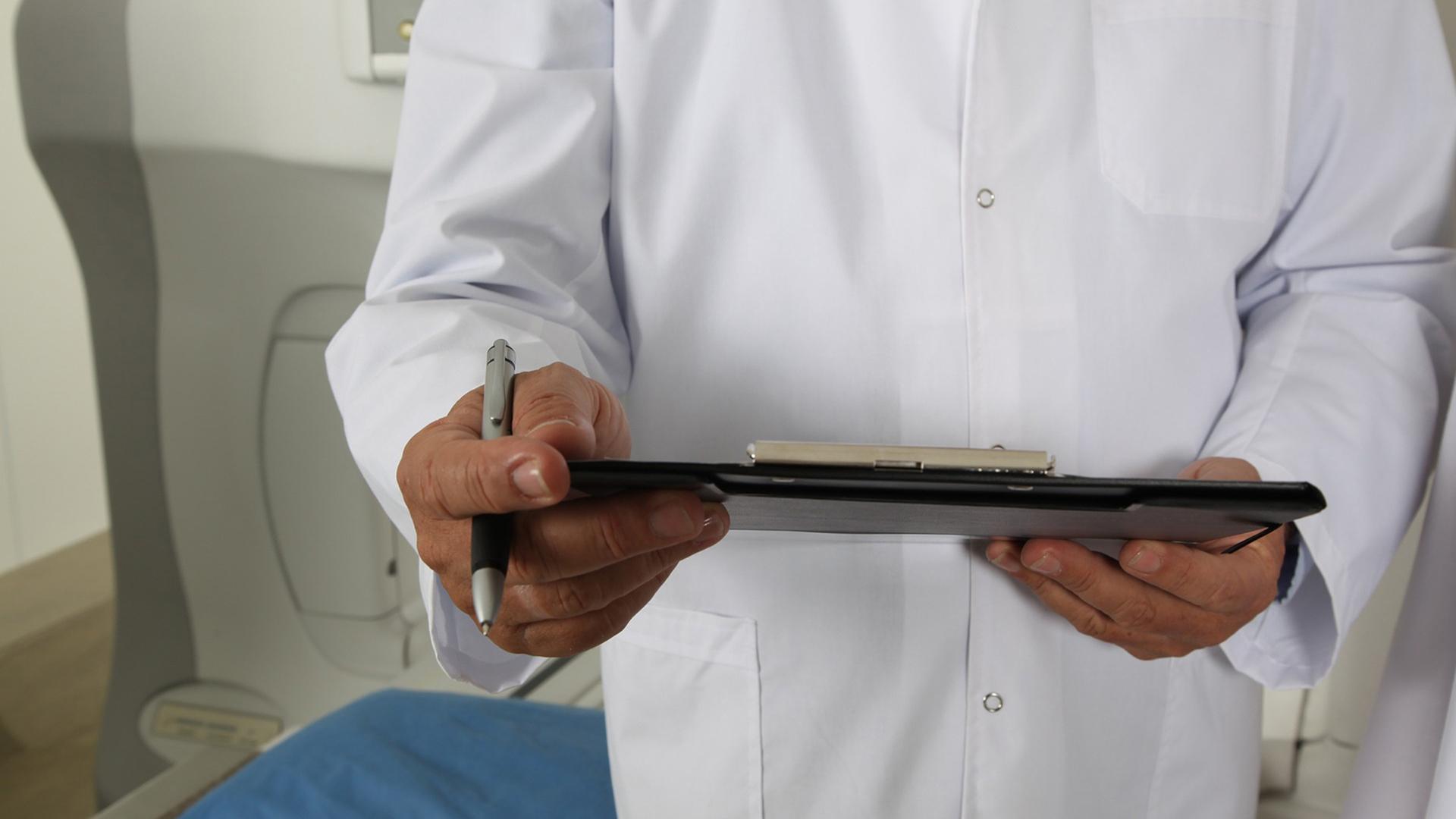 (valelopardo / Pixabay)
More Americans die from lung cancer than any other type of cancer, according to the U.S. Centers for Disease Control and Prevention. Last year, an estimated 160,000 died from the disease.
While research has shown that chest screenings can identify lung cancer and reduce death rates, high error rates and limited access to these screenings mean the disease is usually detected at advanced stages when it's harder to treat. But artificial intelligence could change that.
A new study by Northwestern University and Google found a specific form of artificial intelligence that teaches computers to learn by example, called deep learning, was able to detect lung cancer on chest scans as well as or better than radiologists.
"(Artificial intelligence) in 3D can be much more sensitive in its ability to detect early lung cancer than the human eye looking at 2-D images," said study co-author Dr. Mozziyar Etemadi in a statement. Etemadi is a research assistant professor of anesthesiology and engineering at Northwestern University Feinberg School of Medicine and McCormick School of Engineering, respectively.
The deep-learning system analyzed chest computed tomography scans to identify a region of interest and whether that region had a high likelihood of lung cancer. Researchers found the technology outperformed six radiologists as part of a first-time screening – when no previous images are available – and performed just as well as the radiologists when prior imaging was available.
The study also found the technology produced fewer false positives and false negatives, which could lead to fewer unnecessary follow-up procedures and fewer missed tumors if it were used in a clinical setting, according to researchers.
"This area of research is incredibly important, as lung cancer has the highest rate of mortality among all cancers, and there are many challenges in the way of broad adoption of lung cancer screening," said Shravya Shetty, technical lead at Google, in a statement. "Our work examines ways AI can be used to improve the accuracy and optimize the screening process, in ways that could help with the implementation of screening programs. The results are promising, and we look forward to continuing our work with partners and peers."
Researchers say the findings need to be clinically validated in large patient populations but that the model could assist in improving the management and outcome of some patients with lung cancer.
Contact Kristen Thometz: @kristenthometz | [email protected] | (773) 509-5452
---
Related stories:
With $1.5M Grant, UI Cancer Center to Address Disparities in Chicago
New Program Aims to Give Cancer Patients a Road Map for Treatment
IIT Awards $500K to Researchers Creating Advanced Cancer Screening Tool
---