Rock 'n' roll and human survival go hand-in-hand in a new production at Victory Gardens Theater. The theater joined forces with a small Chicago cultural museum to tell the fact-based story of how musicians – among many others – were targeted by an oppressive government.
TRANSCRIPT
Brandis Friedman: It's called "Cambodian Rock Band." It's a play with music. A lot of music.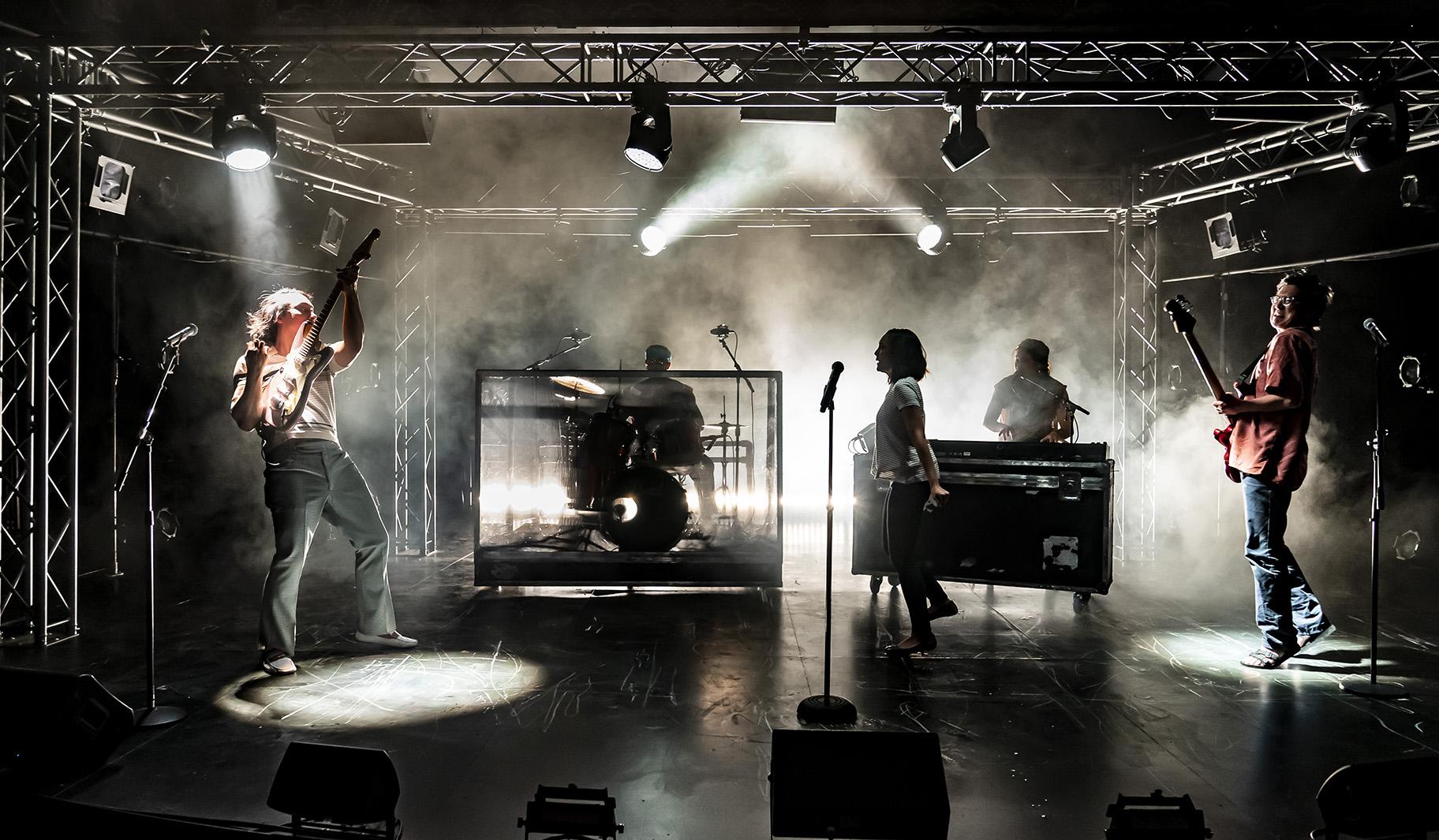 The cast of "Cambodian Rock Band." (Photo by Liz Lauren)
Khem Khoeun, Cambodian Heritage Museum: A lot of times when people think about Cambodia they think about the genocide but they don't think about or are not familiar with the culture, right, and so a lot of our history is based in music, especially rock 'n' roll music during the 1960s and '70s.
Friedman: But it's not a musical.
The play looks at a dark moment in history, when in the 1970s an autocratic regime in Cambodia murdered everyone, from ethnic minorities to musicians.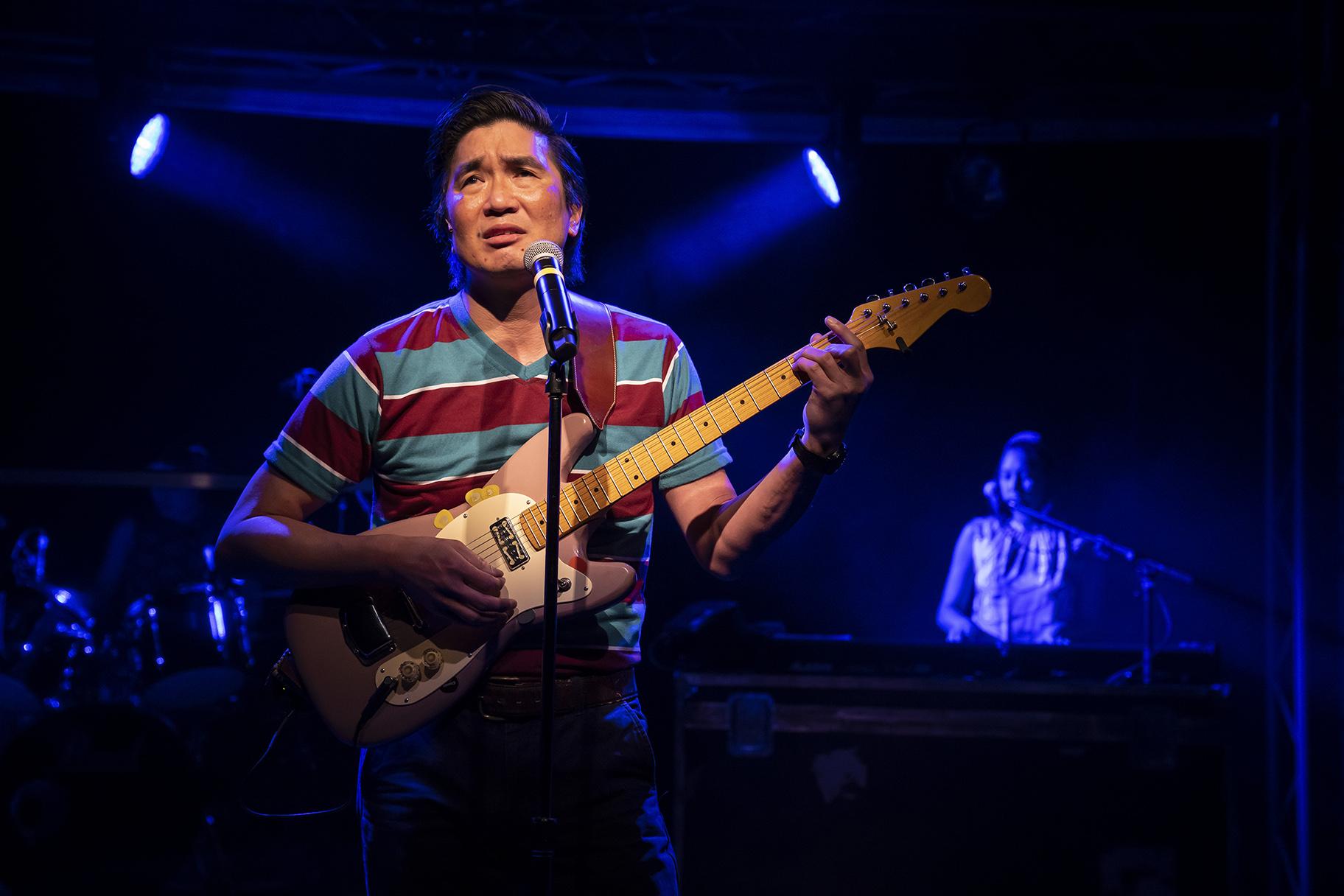 Greg Watanabe in the play "Cambodian Rock Band." (Photo by Liz Lauren)
Lauren Yee, playwright: It's about survival. It's not a story about victims, but the people who persevered and really fought against an oppressive regime to kind of come out on the other side.
Friedman: For help with research, Victory Gardens reached out to Chicago's Cambodian Heritage Museum on Lawrence Avenue.
Khoeun: We are a small cultural heritage museum. We have been here since 2004, but it spun off as a project of the Cambodian Association of Illinois and they've been here since 1976. So they were the early settlers who came here during and after the war who helped to provide direct social services and support the community when there were a number of people coming here during the refugee crisis.
Friedman: The museum also houses a "killing fields" memorial to the more than two million people who died in the purge.
Museum staff have now helped to bring a small piece of that story to the stage.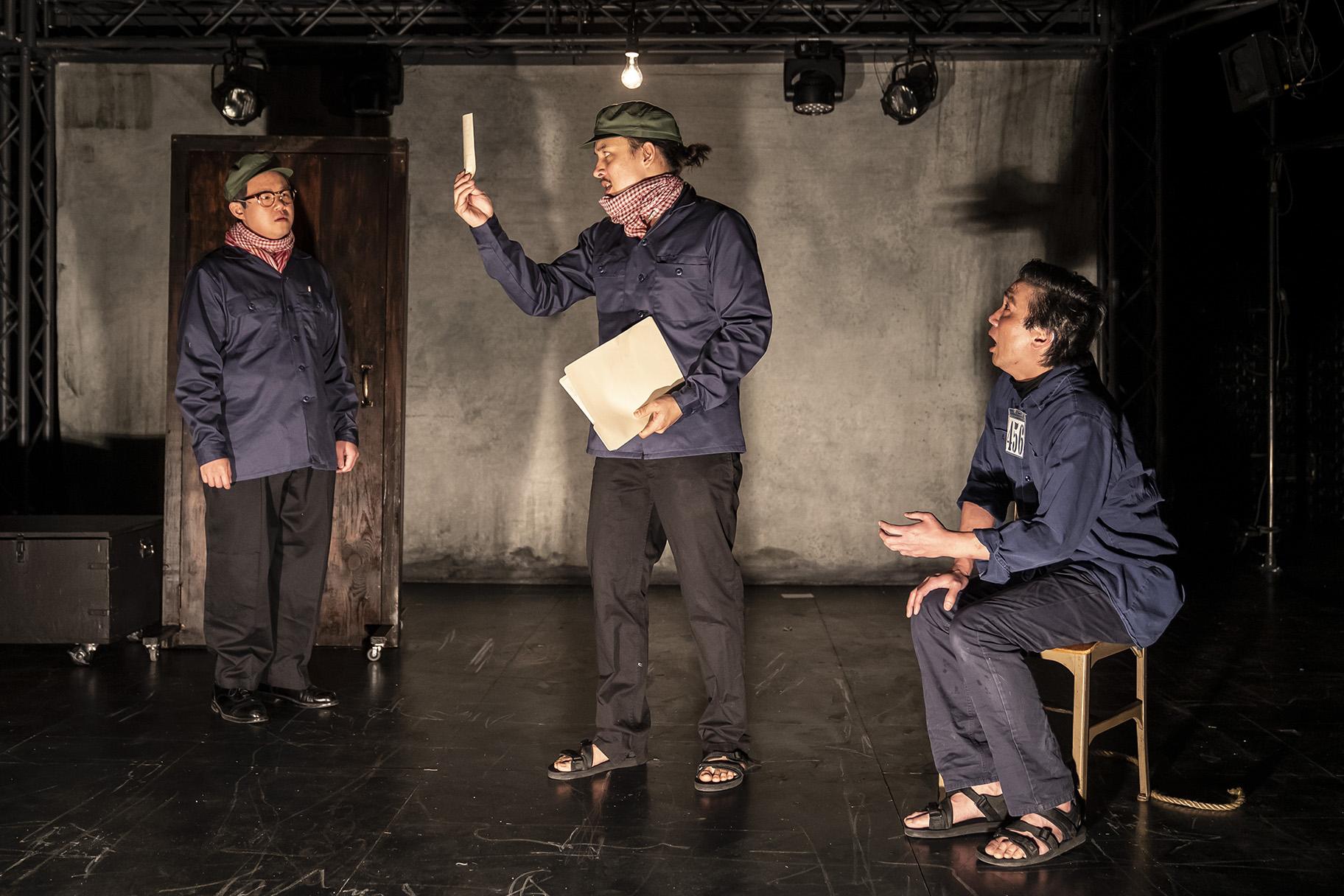 Rammel Chan, Matthew Yee and Greg Watanabe in "Cambodian Rock Band." (Photo by Liz Lauren)
Becca Browne, Victory Gardens Theater: They've been so incredibly generous with their resources, with their dialect coaching, with the culture and history, knowledge that they've been able to share with our designers and with our cast, but also what are we doing to give our audience for a takeaway?
We're really trying to make sure that what happens on our stages is a conversation starter.
Friedman: The actor/musicians perform a live mix of oldies and songs by the contemporary group Dengue Fever – an American band that keeps alive the spirit of Cambodian rock.
Yee: One thing I think "Cambodian Rock Band" highlights is just the incredible spirit of all those musicians who lived and thrived before the Khmer Rouge came in and the work that they left behind that we get to experience within the play today.
Browne: My biggest goal with "Cambodian Rock Band" is people see the show and then they come visit the museum to learn more because it is such a rich, rich community here.
Khoeun: We are such a very small population, so a lot of times our voice does get lost in the larger, mainstream. So we're always competing to make sure that our voice is being heard as well, that we, we are here.
---
More on this story
"Cambodian Rock Band" is on stage at Victory Gardens Theater through May 5. And the band Dengue Fever performs a live concert on May 1 across the street from the theater at Lincoln Hall. The Cambodian Heritage Museum is located at 2831 W. Lawrence Ave. in Chicago.
---
Related stories:
Instantly Joyful 'Djembe!' Encourages Everyone to Bang on a Drum
Softhearted Detective Delves into Life of Boy Who Was 'Too Much'
In Search of Shelter and Security in 'Landladies'
---