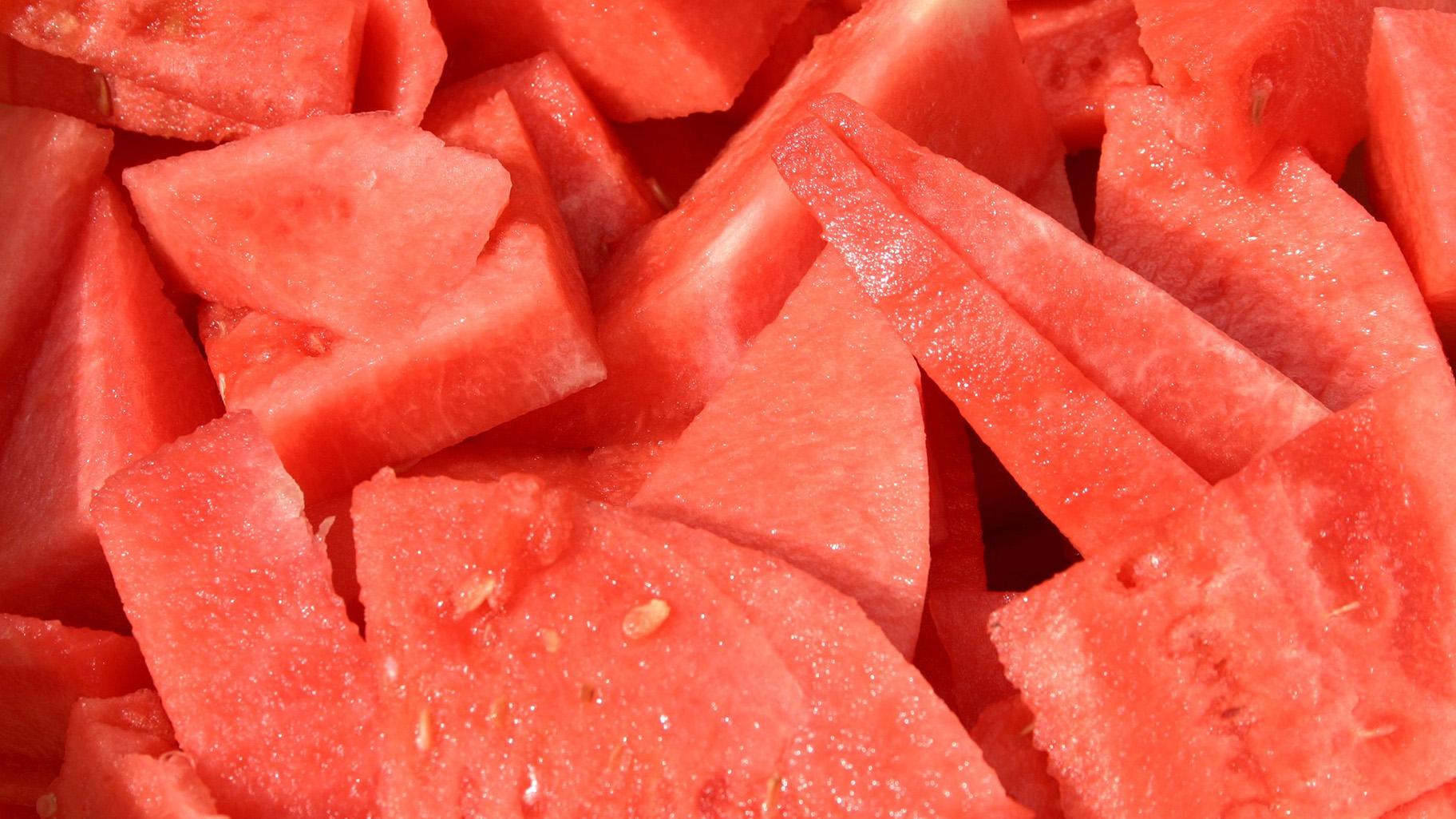 Pre-cut watermelon produced by Indianapolis-based Caito Foods, LLC has been linked to a salmonella outbreak in nine states, including Illinois. (Spudaitis / Pixabay)
Health officials across the country are investigating a multistate outbreak of salmonella carrau linked to pre-cut melon from Indianapolis-based Caito Foods, LLC.
Caito Foods issued a recall late last week for pre-cut watermelon, honeydew, cantaloupe and fruit medley. The recalled products were packaged in clear, plastic clamshell containers and distributed to multiple stores, including independent retailers. The recalled products have also been sold under various brands or labels at Kroger, Walmart, Trader Joe's, Target and Whole Foods.
Health officials advise consumers to check packaging to determine if the melon was distributed by Caito Foods, and if so, to dispose of the products. They also advise consumers to dispose of any pre-cut melon products if they are unsure of where it was produced. Retailers and restaurants should not sell or serve the recalled products, say health officials.
In nine states, 93 cases have been reported, with illnesses starting on dates ranging from March 4 to March 31, according to the Centers for Disease Control and Prevention. In Illinois, five cases have been reported in the northeastern part of the state from mid-to-late March, according to the Illinois Department of Public Health.
IDPH is still investigating where the melon products were distributed in the state, so others could potentially be exposed in the state, according to an IDPH press release.
Salmonella carrau can cause symptoms such as headache, muscle aches, diarrhea, vomiting, nausea, fever and dehydration. Anyone experiencing symptoms 12-72 hours after eating pre-cut melon should contact a health care provider and tell them you recently ate melon.
For more information and updates on the outbreak, visit the CDC's website.
Contact Kristen Thometz: @kristenthometz | [email protected] | (773) 509-5452
---
Related stories:
Eat Candy This Summer as an Intern at Mars Wrigley
Illinois Has Confirmed 154 Cases of Potentially Deadly Fungal Disease
Clinicians Hopeful About Future Food Allergy Treatments
---