More than 2,800 streets make up Chicago's famous grid, and city planners and developers drew the streets' names from all sorts of people and places – including some of our own politicians.
Geoffrey Baer is here to tell us where you can find signs of some of Chicago's past mayors.
---
How many Chicago streets are named for Chicago mayors?
– Amelia Kohn, Evanston
There are 10, by our count. Probably the best-known three are Ogden, Wentworth and Cermak.
Ogden Avenue was named for Chicago's first mayor, William Butler Ogden, who served his one-year term in 1837.
Wentworth Avenue honors Long John Wentworth whose outsized personality fit his 6-foot-6-inch frame. He served two non-consecutive terms in 1860 and 1865.
Cermak Avenue memorializes former Mayor Anton Cermak, a hero of Chicago's Central and Eastern European immigrants who died by a bullet meant for President-elect Franklin Delano Roosevelt in 1933.
And then there are seven more streets, many of them very short side streets, named for mayors past.
At 2334 north, there's Medill Avenue, for legendary Chicago Tribune publisher-turned-mayor, Joseph Medill.
On the South Side at 1800 east is Cregier Avenue, for DeWitt Clinton Cregier. During the Great Chicago Fire he was city engineer in charge of the Pumping Station and personally manned the pumps until his arms were singed and he had to flee. He also patented two fire hydrant designs.
At 1100 north is Haines Street, named after the city's 18th Mayor John C. Haines, who was nicknamed the "Dusty Miller" for his ownership of Chicago Flour Mills.
At 8500 south is Rumsey Avenue, named for Chicago's Civil War Mayor Julian S. Rumsey.
Rice Street at 832 north was named for the only mayor who was also a professional actor, John Blake Rice.
Maybe the oddest of all is Hoyne Avenue at 2100 west, honoring Thomas Hoyne, who served for three months in 1876, but was later ruled to have never legally held the office. See if you can follow this: the Illinois Cities and Villages Act changed the date of mayoral elections from November to April, so incumbent Mayor Harvey Colvin's term was extended to April 1876. The same act extended mayoral terms from one year to two. Hoyne was elected mayor in April 1876, but Colvin claimed the election was illegal because he was entitled to serve a second year under the new law. A few months later, the circuit court ruled that the April election was illegal and in a special election a new mayor was chosen, gold prospector Monroe Heath, who also has a street named for him at 2322 west! (Poor Mayor Colvin didn't get a street.)
There hasn't been a new street named for a mayor in some time, but while it's not a street, the Jane Byrne Interchange that will someday – hopefully – be complete is of course named to honor the city's first female mayor.
We also have a few streets that share a name with past Chicago mayors, but actually honor someone else, including George Washington (not Harold), former President William Henry Harrison (not Carter Senior or Junior), Park District Commissioner Harvey L. Thompson (not Big Bill, the last Republican mayor), and Northwest Side developer Sidney Sawyer (not Eugene).
After Tuesday's historic election, we were tickled to find one more to add to that list: the two-block-long street named Lightfoot Avenue in the far north neighborhood of Wildwood. It was named for the town of Lightfoot, Virginia, which was named for a Native American chief.
---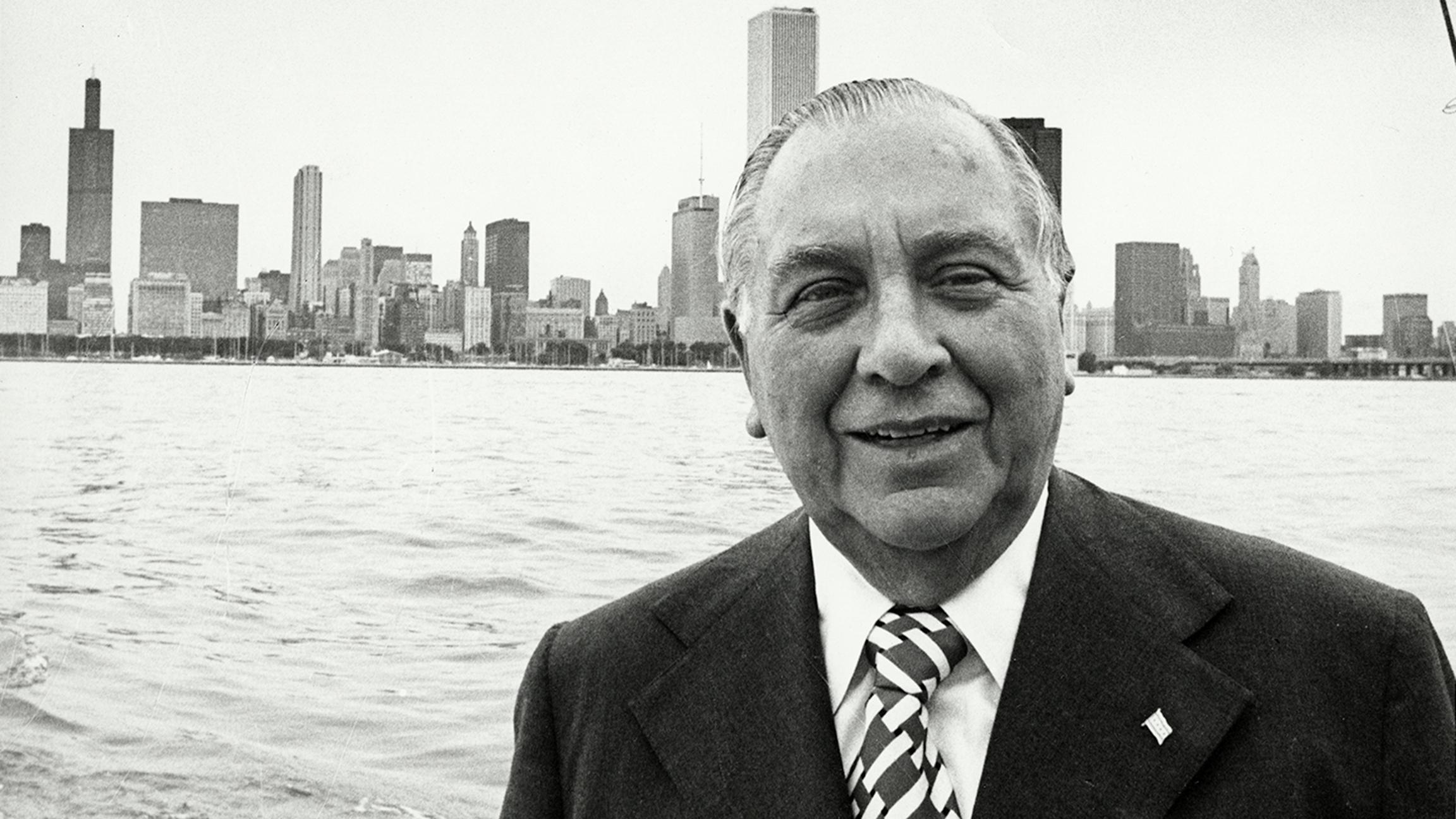 Richard J. Daley was mayor for 20-plus years and yet while there is a Daley College and Daley Center, there is no statue of him in the city. I understand there is a statue in Springfield.
– Mike Monckton, Romeoville
We have answered this question before, but in light of our new mayor, we thought it was worth revisiting.
Our viewer is mostly right – there actually is one statue of Boss Daley in Chicago, it's just not open to the public. It's in the courtyard of the De La Salle Institute campus in Bronzeville where Daley graduated in 1919, so it's not viewable to the public except by appointment.
Our viewer is also right that there is one of him in Springfield in the rotunda of the Illinois State Capital. In fact, we featured it in the Springfield segment of the WTTW special, "Chicago on Vacation," which debuted in March.
Daley, who served as mayor from 1955 to his death in 1976, is still remembered as the epitome of Democratic power, but before that he was elected to the Illinois House of Representatives in 1936 as – wait for it – a Republican! The Republican candidate suddenly died and Daley ran for his seat. In 1936, the Republican candidate from Bridgeport, David Shanahan, was running for his 22nd term when he died just before the general election with his name still on the ballot.
Daley ran for his seat on the Republican line, but he immediately switched sides upon taking office. Two years later he was elected to the state senate, where he served for eight years.
After Daley died in 1976, state Rep. John Vitek, a native of Daley's Bridgeport neighborhood, began campaigning for a state capitol memorial to the man he said "represented the voice of all the people of the City of Chicago and throughout the state."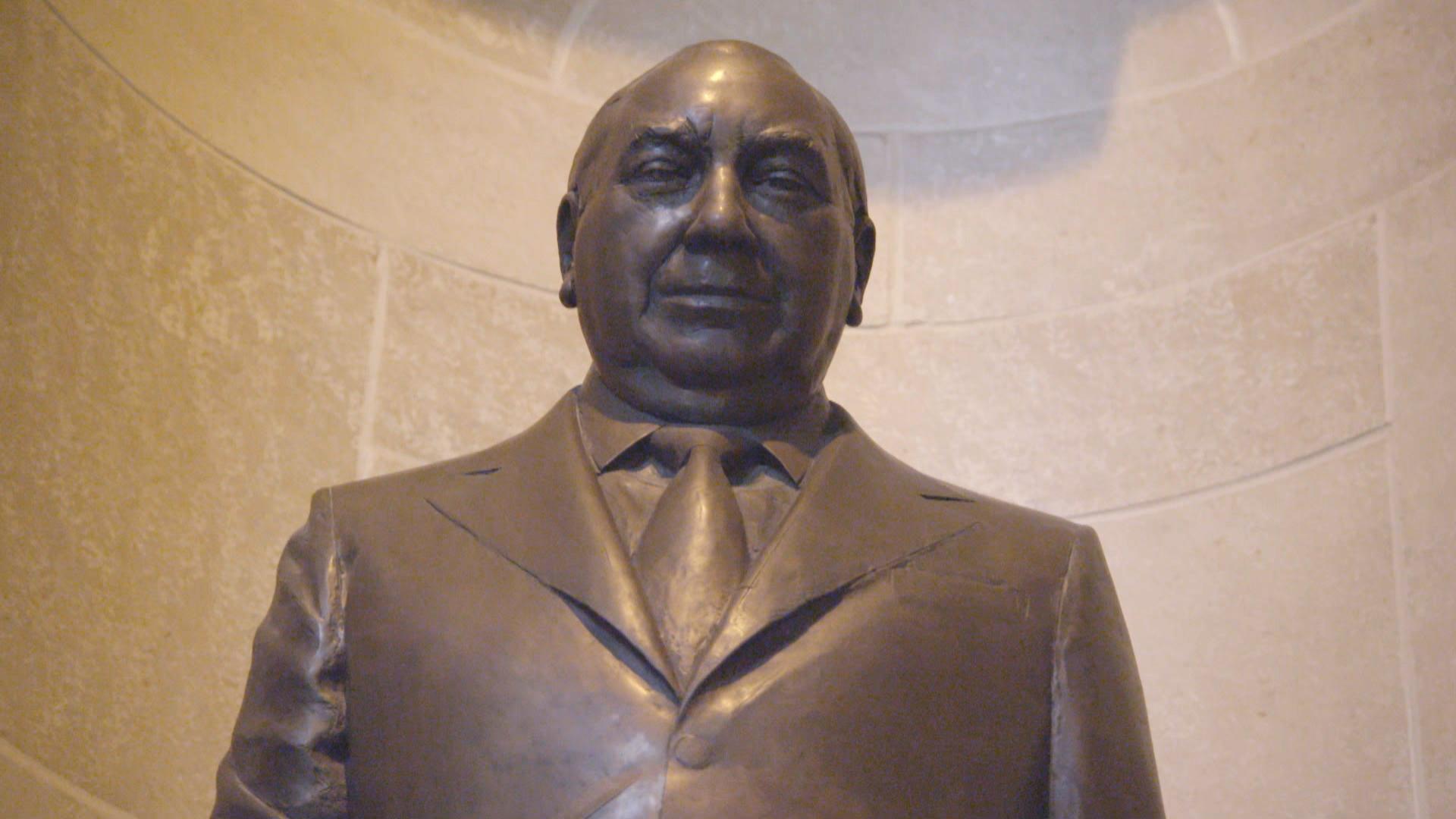 Three years later, Illinois lawmakers agreed and the sculptor Peter Fagan was hired to do the work.
His statue in the capitol was dedicated in 1981, and was placed alongside other famous Illinois state legislators, including Abraham Lincoln, Stephen A. Douglas and David Shanahan.
As of now, there are only two other Chicago statues honoring mayors in the city: Carter Harrison in Union Park in the West Loop and Harold Washington outside the Harold Washington Cultural Center on King Drive just south of Bronzeville.
According to historian Julia Bachrach, by the time Daley died, memorial statues had become kind of passé, and Chicago had mostly moved on to honoring public figures in other ways, like naming schools and parks for them.
But three offbeat remembrances of mayors can be seen off the lakeshore: the offshore water intake cribs named for mayors Carter Harrison Sr., William E. Dever and Edward F. Dunne.

More Ask Geoffrey: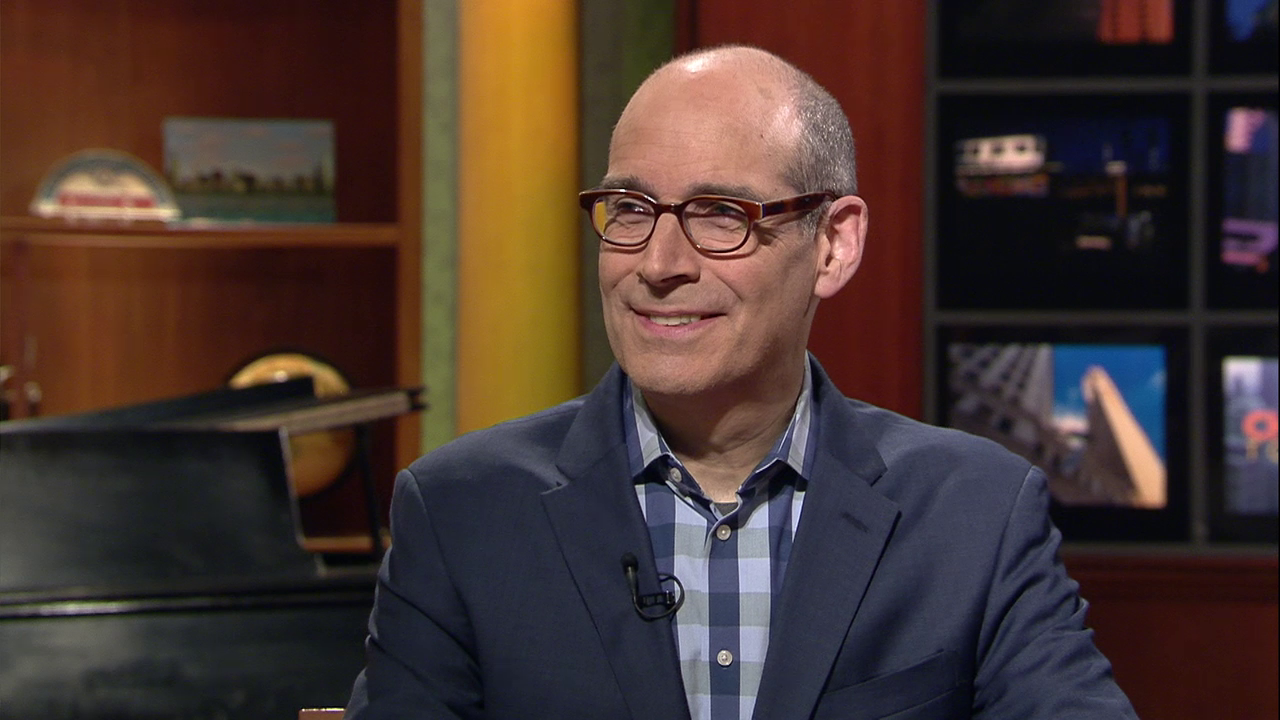 Did you know that you can dig through our Ask Geoffrey archives? Revisit your favorite episodes, discover new secrets about the city's past, and ask Geoffrey your own questions for possible exploration in upcoming episodes. Find it all right here.
Do you have a question for Geoffrey? Ask him.
---