Field Museum Pranks Twitter, Opens Pop-Up 'Dig Site' on Michigan Avenue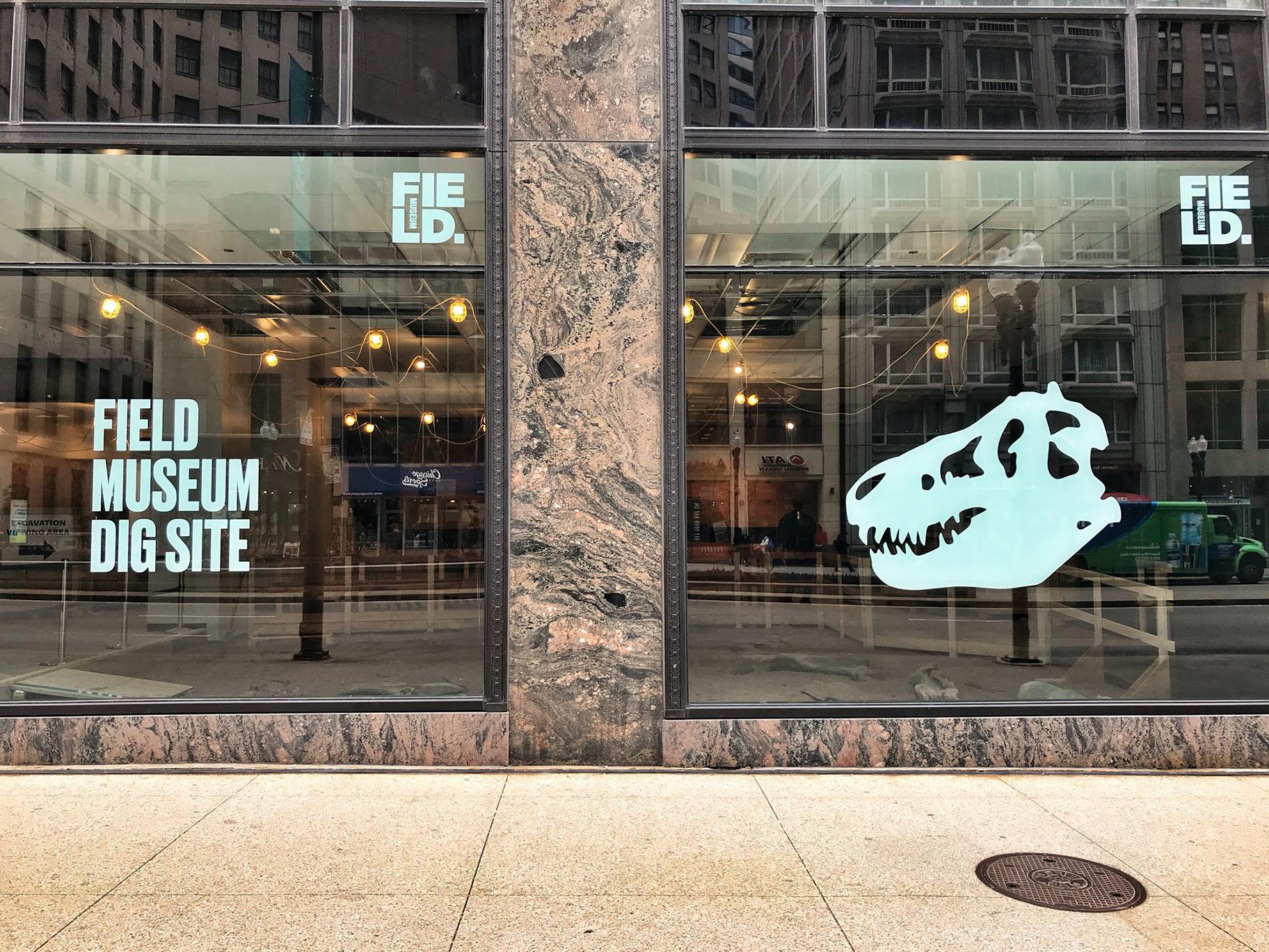 The Field Museum's new pop-up "Dig Site" at 333 N. Michigan Ave. aims to replicate a location where paleontologists might search for fossils. (Courtesy The Field Museum)
A dinosaur on Michigan Avenue?
So began the day on Twitter for those following the Field Museum, which took to social media Monday morning to announce that "unprecedented" dinosaur fossils had been found underneath a building just off the Magnificent Mile.
"Only time will tell what type of individual this is, but the bones bear similarities to a large carnivore," the Field tweeted.
This was, of course, an April Fools' Day joke, which the museum confirmed with another tweet three hours later.
Inside the Field Museum's new pop-up "Dig Site" at 333 N. Michigan Ave. (Courtesy The Field Museum)
Monday did, however, mark the opening of the Field's new pop-up experience at 333 N. Michigan Ave., which transforms a storefront into a replicate "dig site," filled with casts of real dinosaur bones and tools used by the museum's scientists in the field.
The exhibit aims to replicate the type of site where paleontologists would search for fossils.
"Since we can't bring everybody in Chicago to a dinosaur dig site, we wanted to bring a dig site to them," said Stacy Dilling, the museum's marketing and advertising director, in a statement. "With this pop-up, we're having a little fun and giving people a glimpse into the world of our scientists."
Vertebrae bones inside the Field Museum's pop-up "Dig Site" at 333 N. Michigan Ave. (Courtesy The Field Museum)
The pop-up exhibit is free and open to the public through June 30, from 11 a.m. to 7 p.m. Monday through Saturday and 11 a.m. to 6 p.m. Sunday.
On weekends, Field volunteers will be available to show visitors specimens from some of the museum's behind-the-scenes collections.
"We want to let people know that the Field is more than a place to see cool stuff – it's a place where cool stuff happens," Dilling said in a statement. "Our scientists explore all seven continents to learn more about life on Earth and work to save it. The Dig Site helps share that story."
Contact Alex Ruppenthal: @arupp | aruppenthal@wttw.com | (773) 509-5623
---
Related stories: