Field Museum scientists remove several bones from Sue the T. Rex on Tuesday, Feb. 19, 2019. (Eric Manabat / The Field Museum)
Just a few months after settling into a new home on the second floor of the Field Museum, Sue the T. Rex is going on a field trip.
Well, parts of the famous dinosaur skeleton are, at least.
Scientists removed several bones from Sue's arm and leg on Tuesday and transferred them to the University of Illinois at Chicago, where the bones will be put through a CT scan in an effort to learn more about diseases or injuries that Sue might have had.
The bones under examination, including Sue's right humerus (or upper arm bone) and left fibula, already contain clues suggesting that the T. Rex experienced physical hardship.
Scientists have determined that Sue's leg incurred some type of infection, causing the bone to become oversized and misshapen. Meanwhile, the dinosaur's arm bone also has several abnormalities indicating that the triceps was torn off the bone during Sue's life, according to the Field Museum.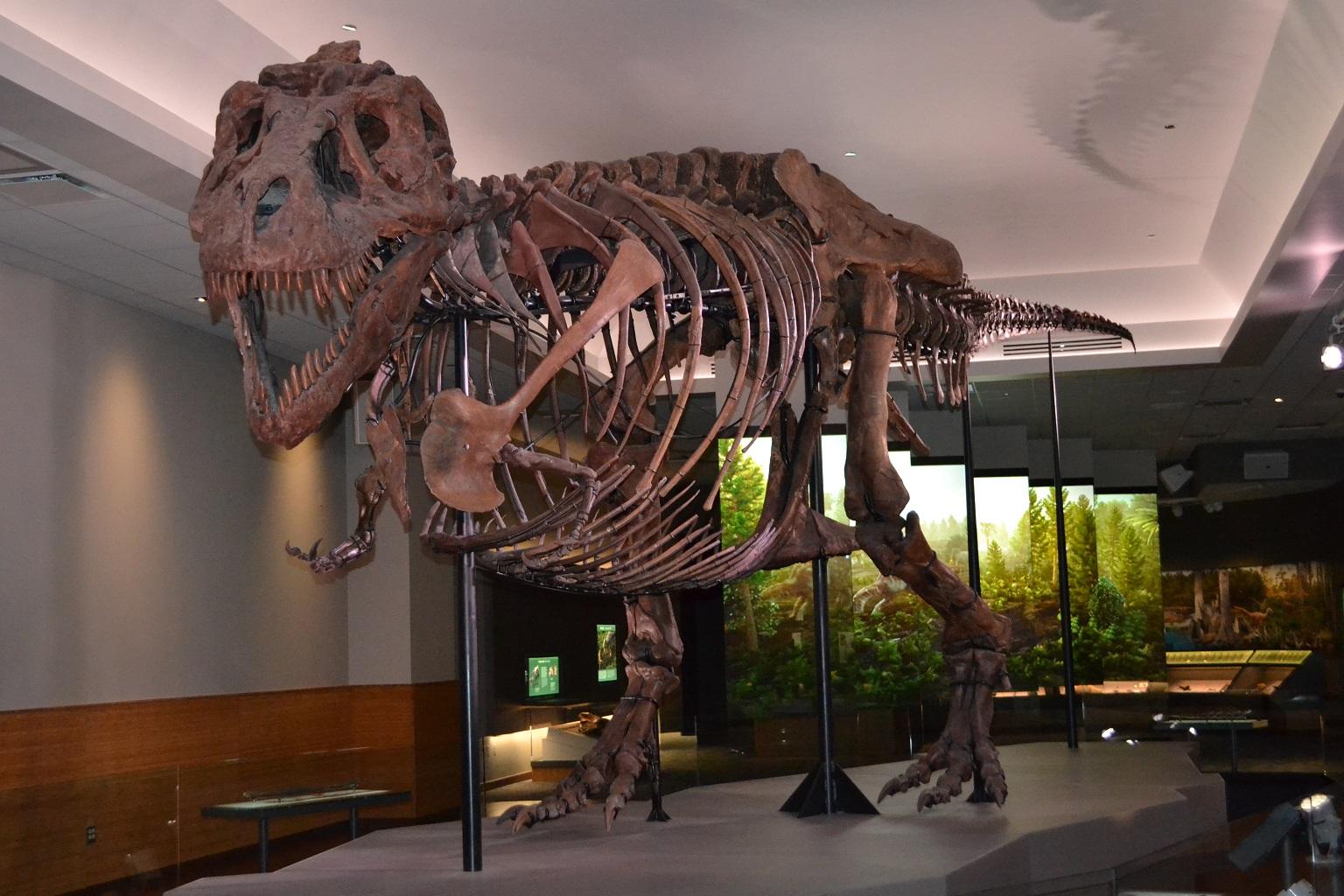 Sue the T. Rex inside a new "private suite" at the Field Museum (Alex Ruppenthal / WTTW)
The exam, conducted in coordination with researchers from Berlin's Natural History Museum, will also look at some of Sue's tailbones that were fused together by arthritis and therefore could not be mounted on the T. Rex's skelton. (These bones are typically kept behind the scenes.)
"The CT scans will let us look inside Sue's bones and see cellular details that could be clues as to what happened to them," said Bill Simpson, head of the museum's geology collections, who will be supervising the removal of the bones, in a statement.
After being scanned Tuesday, the dinosaur's arm and leg bone will be put back on Sue's skeleton on Wednesday.
Visitors can check out Sue's new 5,100-square-foot "private suite" inside the museum's "Griffin Halls of Evolving Planet" exhibit.
Contact Alex Ruppenthal: @arupp | [email protected] | (773) 509-5623
---
Related stories:
A Look Inside Sue the T. Rex's New 'Private Suite' at The Field Museum
Sue the T. Rex Moves into 'Private Suite' Next Month at Field Museum
Shark Remains Discovered in Rock That Contained Sue the T. Rex